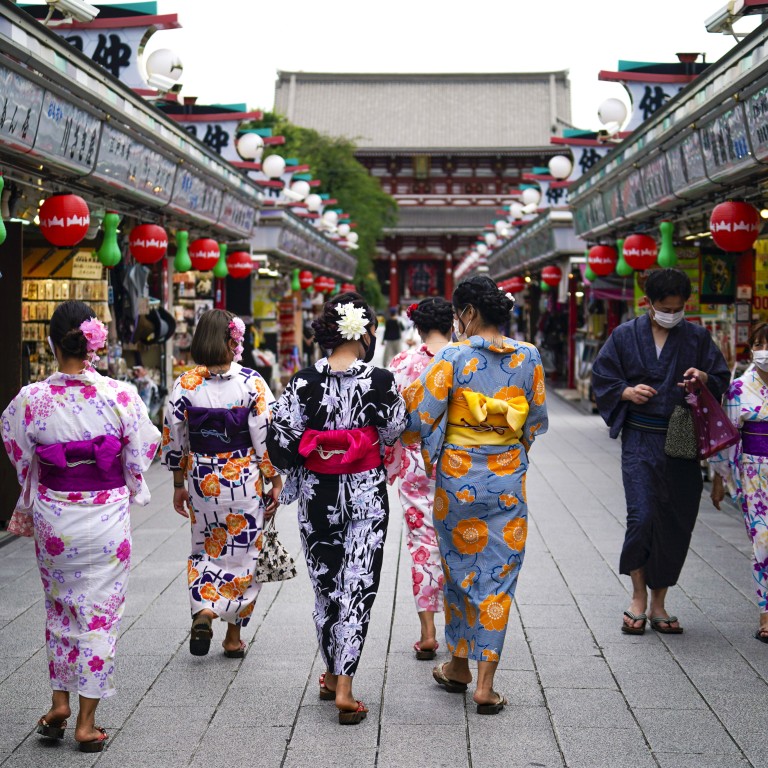 Japan's easing of travel rules will not spark influx of tourists from Hong Kong, experts say
Travel agents say a slight relaxation in Japanese travel restrictions will not lead to significant rise in visitors from city
Visitors will no longer have to travel on package tours with a Japanese guide, daily arrivals limit increased to 50,000 from 20,000
A relaxation of coronavirus regulations for tourists to Japan will not spark a major increase in the number of visitors from Hong Kong, city travel agents have predicted.
Tourism professionals noted that the changes were incremental and the city's own strict quarantine rules for arrivals were still in force.
They were speaking after Japan on Wednesday announced that visitors would no longer have to travel on package tours with a guide from September 7 and that the country had increased its limit on arrivals to 50,000 people a day from 20,000.
The Japanese consulate in Hong Kong told the Post that the new rule would "basically remain the same as the current arrangement" with the only difference being that a tour guide was no longer necessary.
Steve Huen Kwok-chuen, executive director of EGL Tours, said he expected anyone considering a trip to Japan would still have to discuss their itinerary with travel agents, such as which cities they wanted to visit and whether they planned to rent vehicles.
Once itineraries were approved by Japanese authorities, Huen said, he expected people would be able to travel freely there, but added that he did not think there would be a major increase in tourism to the country because of Hong Kong's quarantine rules.
He said the present arrangements, under which tourists were still required to go through an agent, would allow them to get help if they caught Covid-19 while in Japan.
Huen said he had already received a handful of inquiries from clients who wanted to travel independently, but he would need to wait for more details from the Japanese government before arranging any trips.
Japan has allowed foreign tourists to enter the country since June, but they have to be part of a tour group, have a local guide, follow a set itinerary and stay at specified hotels.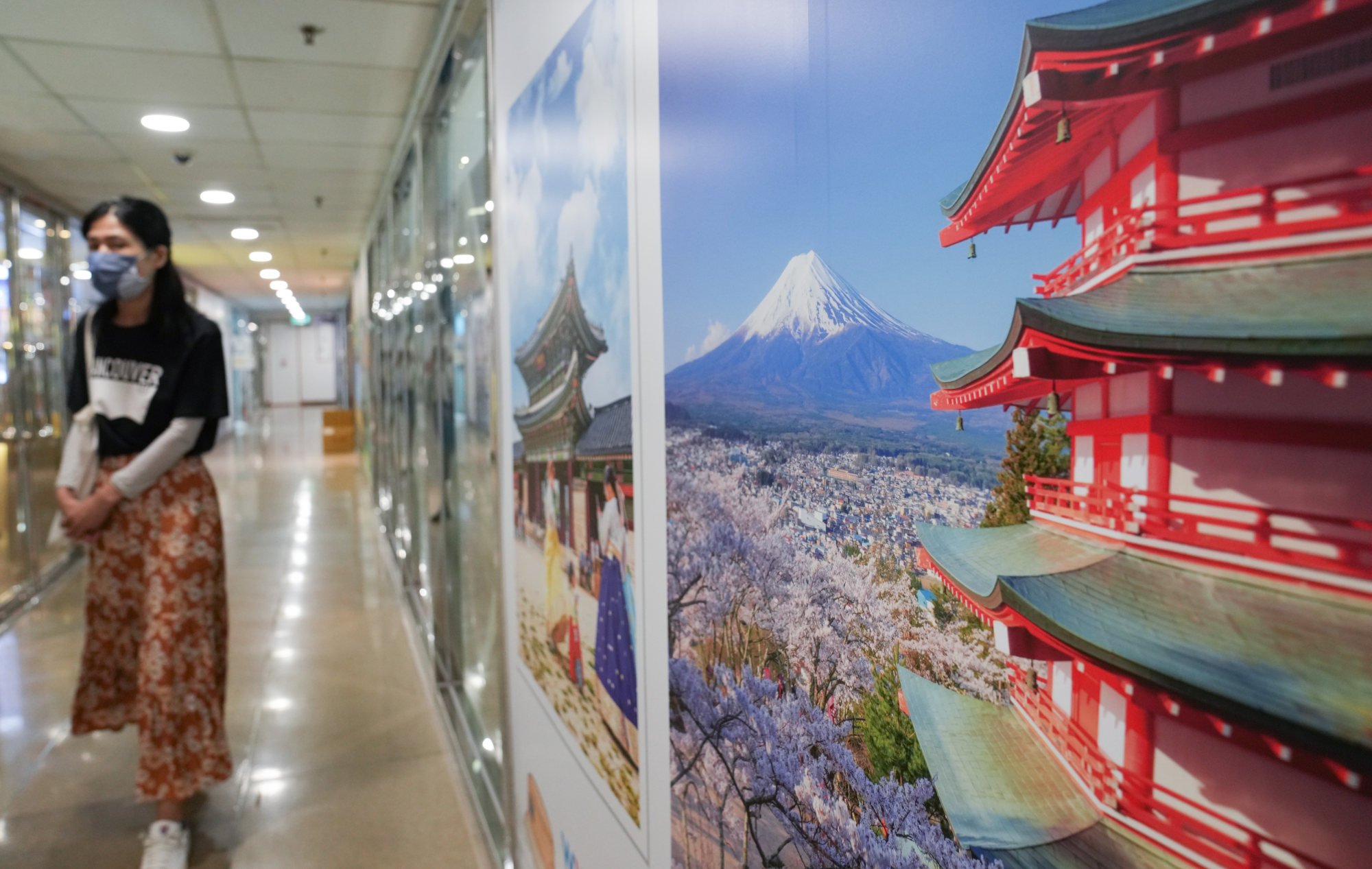 Fanny Yeung, executive director of the Travel Industry Council, agreed that more residents would be interested in trips there over time, but she did not expect "a great increase of tourists to Japan as the fundamental concern of return quarantine is still there".
She added she expected there would only be a big jump in the number of Hongkongers travelling to Japan when authorities allowed them to travel free of restrictions.
Lavinia Rajaram of travel website Expedia said although Japan was still yet to fully reopen to independent tourists, based on search traffic, Hongkongers were already planning trips there towards the end of the year.
Hongkonger Kenny Ip Kin-wai, 49, said he had been keen to visit Japan since 2019 and bought a ticket to Tokyo last month because he wanted to go on a snowboarding trip in January.
"I used to be able to book my flights and hotel rooms freely as an independent traveller, yet now I still need to rely on travel agencies to do the booking," said Ip, who is the head of investment at a media company.
Adriel Tjokrosaputro, a Hong Kong resident originally from Indonesia, said he was confused about whether people still needed to pay an agency to apply for visas to travel.
"Especially for someone who's into budget travel like me, it kind of gives me the vibe that it will still be very expensive," the 28-year-old data analytics manager said.
But Hongkonger Jeffrey Leung, 40, who owns a skiing school in Niseko on Hokkaido island and is in Japan on a business visa, said he was pleased by the prospect of more tourists.
"It's a bit slower than expected but it's definitely the right direction to go. Hopefully, tourists can come in before the winter ski season," he said.
Aviation analytics company Cirium said Tokyo and Osaka were among the top 10 destinations for Hongkongers before the pandemic.
The Cathay Pacific Airways website showed four trips a week to Tokyo in August and September, but the carrier will run daily flights from October.
Flights in September are listed at up to HK$11,000 (US$1,401) for an economy class ticket on Cathay.
Law Cheung-kwok, a senior adviser at Chinese University's aviation policy and research centre, said flights to Japan were expected to increase gradually and that new carrier Greater Bay Airlines wanted to expand its services into the country.