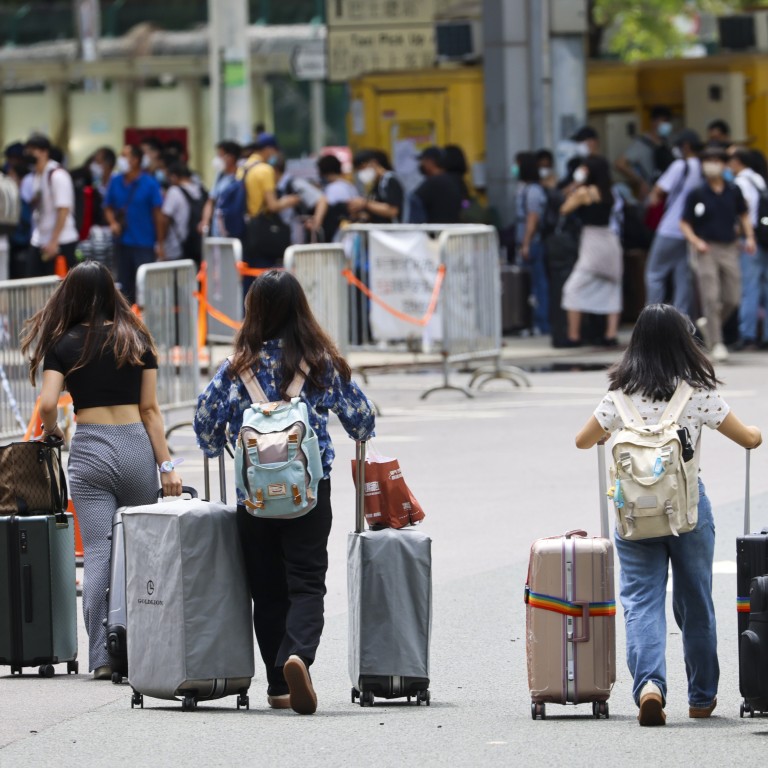 Coronavirus: 'reverse quarantine' would give minimal boost, but is not the 'magic' Hong Kong's economy needs, observers say
Proposed arrangement 'better than nothing', but 'won't help much', says Danny Lau of Hong Kong Small and Medium Enterprises Association
Shenzhen's daily quarantine quota for Hong Kong arrivals cut by half to 1,000, given resource squeeze amid worsening Covid-19 outbreak
Hong Kong authorities' proposed "reverse quarantine" scheme would only facilitate people going to mainland China, but not have much impact on the city's faltering economy, observers have said.
To them, the effectiveness of the arrangement is limited and only a quarantine-free travel arrangement could work the "magic" of giving Hong Kong's economy a much-needed boost.
Their views come as it was confirmed that Shenzhen's daily quarantine quota for Hong Kong arrivals has been cut by half to 1,000, said a spokeswoman of the Emergency Management Bureau of the Shenzhen Municipality. The Post had reported earlier on Monday that a worsening Covid-19 outbreak had resulted in a resource squeeze, leading to the reduction in spaces.
"I really want to go back [to the mainland], but if [the quota] is reduced to 1,000 people, it is really hard to secure a spot to go back," said Chan, a 50-year-old bread shop worker who declined to reveal her full name. "I also need to work and can't apply for too many days of leave. My boss would not approve that."
Chan, like many low-income residents in the city, said she has not been back to the mainland to visit her elderly parents since 2018. The mainland's policy to reduce the quota of travellers has further discouraged her from going back.
A Guangdong government source explained to the Post last week that the temporary reduction in quarantine spaces for Hong Kong travellers heading to the mainland was a precautionary measure, as Shenzhen needed to mobilise more resources to contain Covid-19 cases in the city.
To enable more Hongkongers to travel without having to worry about limited hotel quarantine quotas across the border, Chief Executive John Lee Ka-chiu earlier
proposed a "reverse quarantine" scheme
that would allow travellers to first undergo isolation at designated facilities in the city. He revealed he had secured preliminary backing of mainland authorities for it.
Under the proposal, a local makeshift Covid-19 treatment facility at the Lok Ma Chau Loop, an area near the border, could be used to quarantine travellers under closed-loop management. A government source said a few thousand spots at the centre could be set aside initially for this purpose, with another source saying it would bring about an additional 500 places a day.
Currently, travellers who cross the border must quarantine in a mainland hotel for seven days, followed by three days of home surveillance.
Under the new plan, the source said people would need to spend at least seven days in the reverse quarantine unit, while authorities would sort out how to comply with the three-day "home surveillance".
"The reverse quarantine scheme is better than nothing as it will certainly facilitate people with urgent needs to go to the mainland such as for conducting business there," said Danny Lau Tat-pong, honorary chairman of the Hong Kong Small and Medium Enterprises Association.
"But it won't help much with Hong Kong's economy. If Hong Kong wants to work its magic, there shouldn't be any quarantine on both sides. We should return to normalcy just like other overseas countries."
Lau pointed out that, before the Covid-19 pandemic in 2019, an average of over 600,000 people per day had crossed the border, saying the daily quota for the reverse quarantine scheme would only be a drop in the ocean.
Businessman Allan Zeman, of the Lan Kwai Fong Group, said he believed Hong Kong had enough hotel rooms and supported the measures for reverse quarantine, but added that increasing the quota by up to 500 people a day was too low.
He added that he remained hopeful that the mainland can start relaxing its own border measures after the 20th national congress in mid-October, as its economy has been impacted by issues like youth unemployment.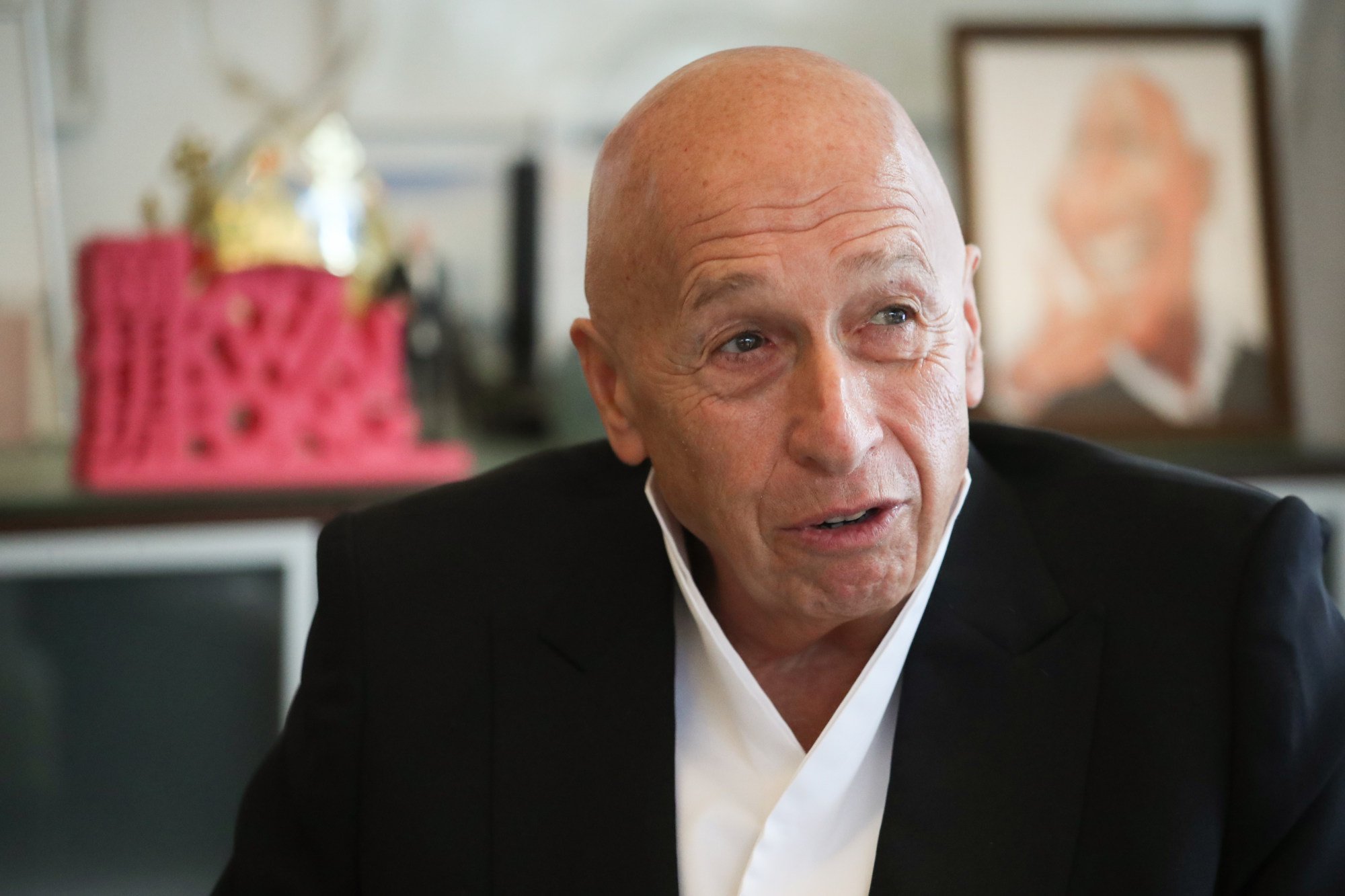 Simon Lee Siu-po, an honorary fellow at the Asia-Pacific Institute of Business at Chinese University, said the measure would not create much of an impact on the local economy unless Hong Kong fully opened up its borders with the mainland with a quarantine-free arrangement.
"I am not optimistic if the mainland still sticks to its zero-Covid policy. It all depends on how willing our state leaders are to help revive Hong Kong's economy," he said. "This is a good concept, which is better than nothing. But it hinges on how well the plan is implemented."
Sze Lai-shan, deputy director of the Society for Community Organisation, said she hoped for more details on the policy, but believed that hotel quarantine in both the mainland and Hong Kong was already not ideal due to high financial costs for lower-income residents.
She added that reverse quarantine might only be helpful to more affluent business travellers.
Lawmaker Peter Shiu Ka-fai, of the Liberal Party, said the proposed arrangement would facilitate people to go to the mainland to conduct business, but the extent of its impact would depend on how many places it could create.