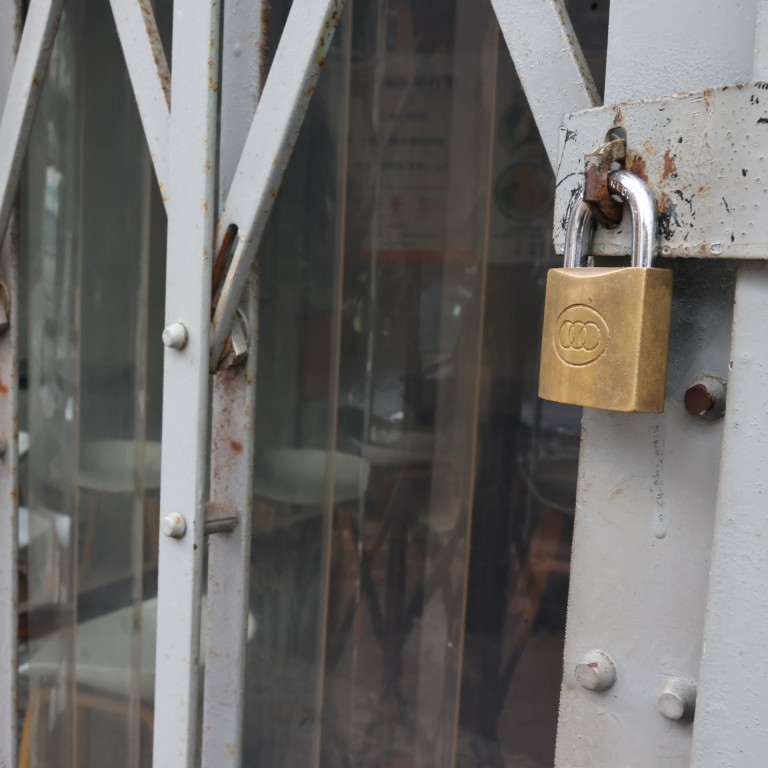 Hong Kong facing wave of restaurant closures, with 8,000 businesses chased over unpaid rent after end of government protection scheme
Industry representative Simon Wong says economy has not recovered as well as expected, and city is 'like an isolated island' with travel curbs
Bakery chain Crostini, said to owe millions in unpaid wages to workers, is the latest to close its doors
Hong Kong is facing a wave of restaurant closures with landlords chasing about 8,000 businesses over unpaid rent, an industry representative has warned, after a popular bakery chain became the latest to succumb following the end of a payment deferral scheme backed by the government.
Simon Wong Ka-wo, president of the Hong Kong Federation of Restaurants and Related Trades, on Thursday said catering businesses were in a precarious position after the three-month rent-protection scheme came to a close in July and authorities decided to extended Covid-19 social -distancing rules on dining establishments.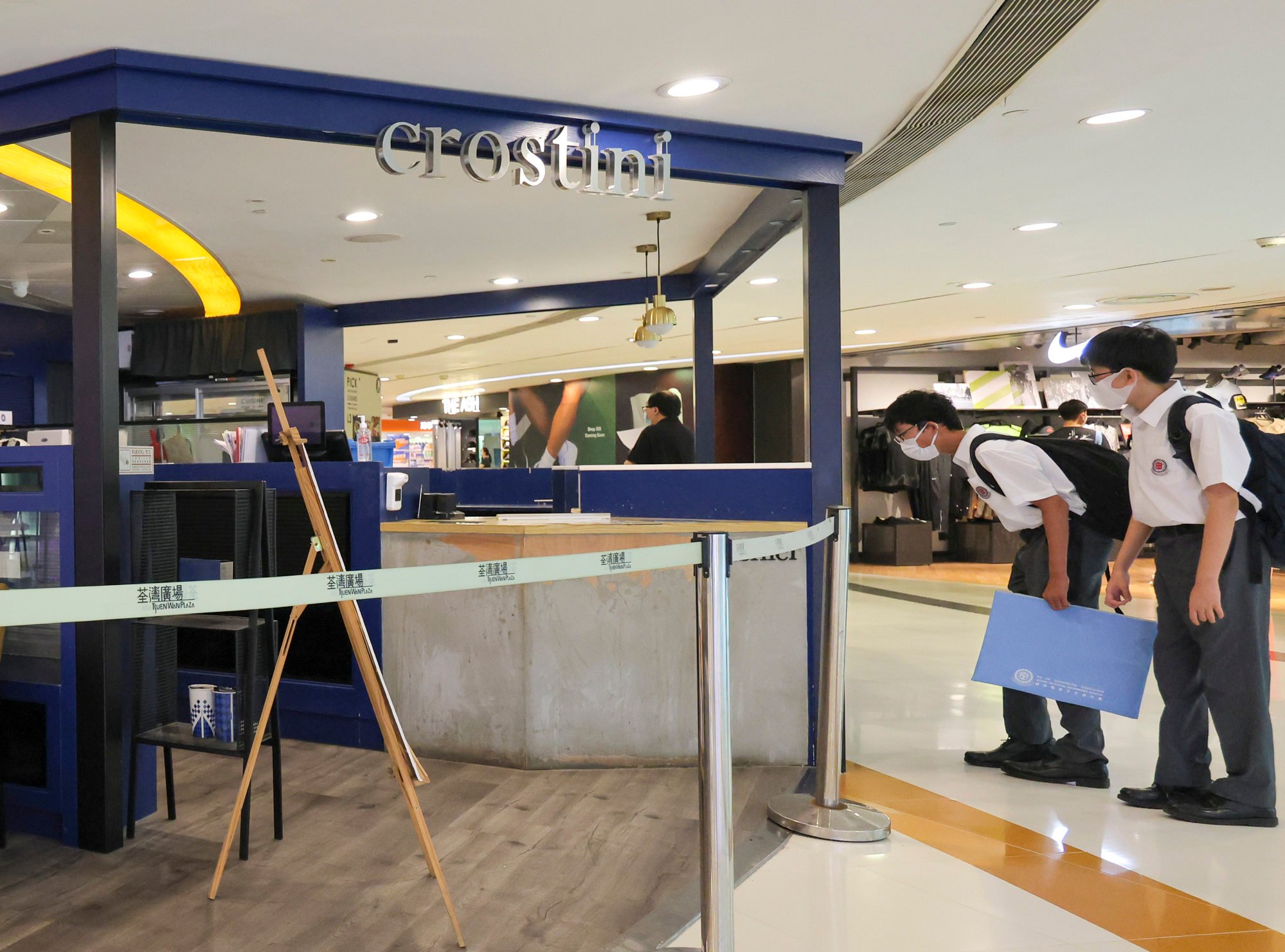 Under the scheme launched in May, commercial landlords were forbidden from terminating tenancies, cutting services or taking legal action against tenants in vulnerable sectors for failing to pay rent on time.
"The government expected the pandemic to be under control and the economy to rebound in July, helping the food and beverage service industry," Wong said. "However, this hasn't happened and business has dropped a lot for these restaurants."
The city had also continued with its tough quarantine regime for arrivals, which had made the industry's woes worse, he argued.
"We are like an isolated island now. Simply relying on Hong Kong's internal circulation of consumption isn't sustainable," he said.
Wong said about 8,000, or up to 60 per cent of restaurants, had been under pressure from landlords for three months to settle their rent, with about 2,000 to 3,000 still negotiating repayment terms.
"If these discussions do not reach a settlement by the end of this month, these restaurants may have to close their businesses for good," he warned.
The total number of valid restaurant licences in Hong Kong stood at 17,406 as of July 31, up by 736 from last year.
On Wednesday, bakery chain Crostini announced the closure of its 15 branches, blaming the end of the rent deferral scheme.
Owner Wong Kwong-fai said landlords had started to chase him for payment after the scheme ended in July. He said he tried to keep the business going and even took out HK$80 million (US$10 million) in loans to pay salaries.
About 700 customers who had bought prepaid cake vouchers from the bakery were left in shock and uncertain about the prospect of refunds, forming groups on WhatsApp for support.
An administrator of one of these groups, who gave her name as Yandy, told a radio show affected customers had spent an average of HK$6,000 each on about 200 cake vouchers, mainly for wedding gift purposes.
Most of the customers who bought the cake vouchers turned to their credit card companies for help, as they were entitled to a refund within 120 days of the purchase, she added.
But Yandy said credit card companies told her and other customers they could not offer assistance if the bakery chain was liquidated, saying it would take five to eight months before a formal reply could be issued on the possibility of a refund.
"I'm not sure if I can get my money back, maybe a 50-50 chance," Yandy said.
Chiu Kwun-chung of the labour affairs committee under the Eating Establishment Employees General Union said between HK$3 million and HK$5 million in unpaid wages was owed to full-time workers.
Chiu told a radio show Crostini's full-time employees had not received their salaries for September, which would usually be disbursed on the seventh day of the month, while about 30 part-time workers had not received their wages for August or September.
The worker's union had been in touch with the Labour Department, but both the government and the workers were unable to reach brand founder Wong Kwong-fai, according to Chiu.
Chiu urged Wong to sign a declaration of insolvency as soon as possible to avoid dragging out the matter.
The Mandatory Provident Fund Schemes Authority confirmed on Thursday night that the bakery chain had failed to pay the contributions for its 120 employees for August, totalling HK$120,000.
The authority said it would help recover the money and warned of legal action if the chain failed to pay its staff's contributions for September, which would be due on October 10.