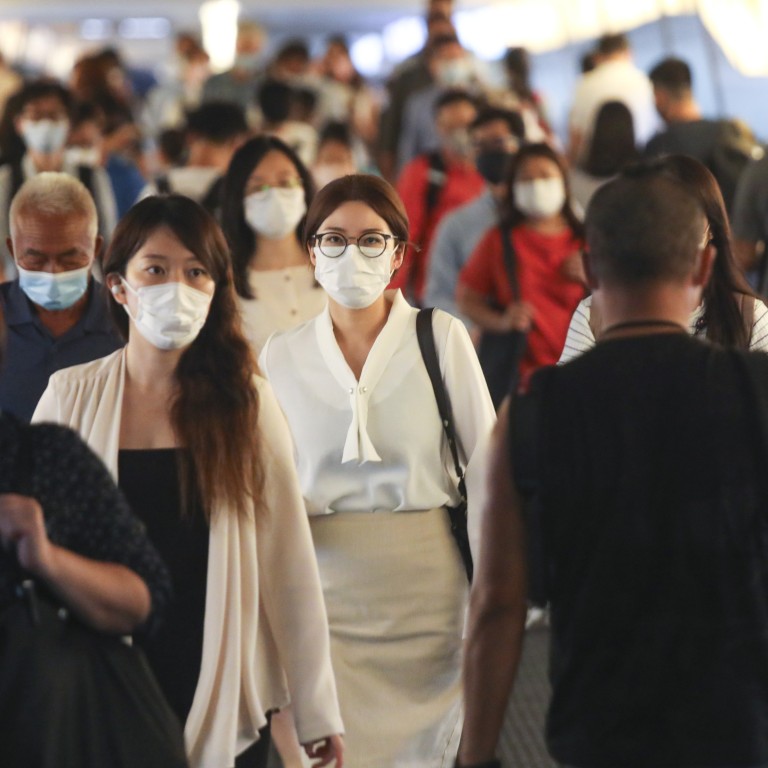 Hong Kong may record its second worst deficit at more than HK$100 billion amid ongoing coronavirus pandemic: Paul Chan
Government's financial reserves might further dip to around HK$800 billion, Chan reveals on blog
'Amid the economic slump, the government's revenue is not going to meet its expectation while its spending is going up,' finance chief says
The government has projected a budget deficit exceeding HK$100 billion (US$12.7 billion) for Hong Kong's current financial year, almost twice the amount forecast, as revenue from stamp duty and land sales is expected to fall far short of expectations.
The deficit would be the second-largest after a shortfall of HK$232.5 billion was recorded in 2020, Financial Secretary Paul Chan Mo-po on Sunday said, noting growth had been sapped by the Covid-19 pandemic and a weak external economic environment. The government's financial reserves could also further fall to about HK$800 billion, he warned.
"Amid the economic slump, the government's revenue is not going to meet its expectation while its spending is going up. The financial situation of this year could be worse than expected under such circumstances," he wrote on his weekly blog.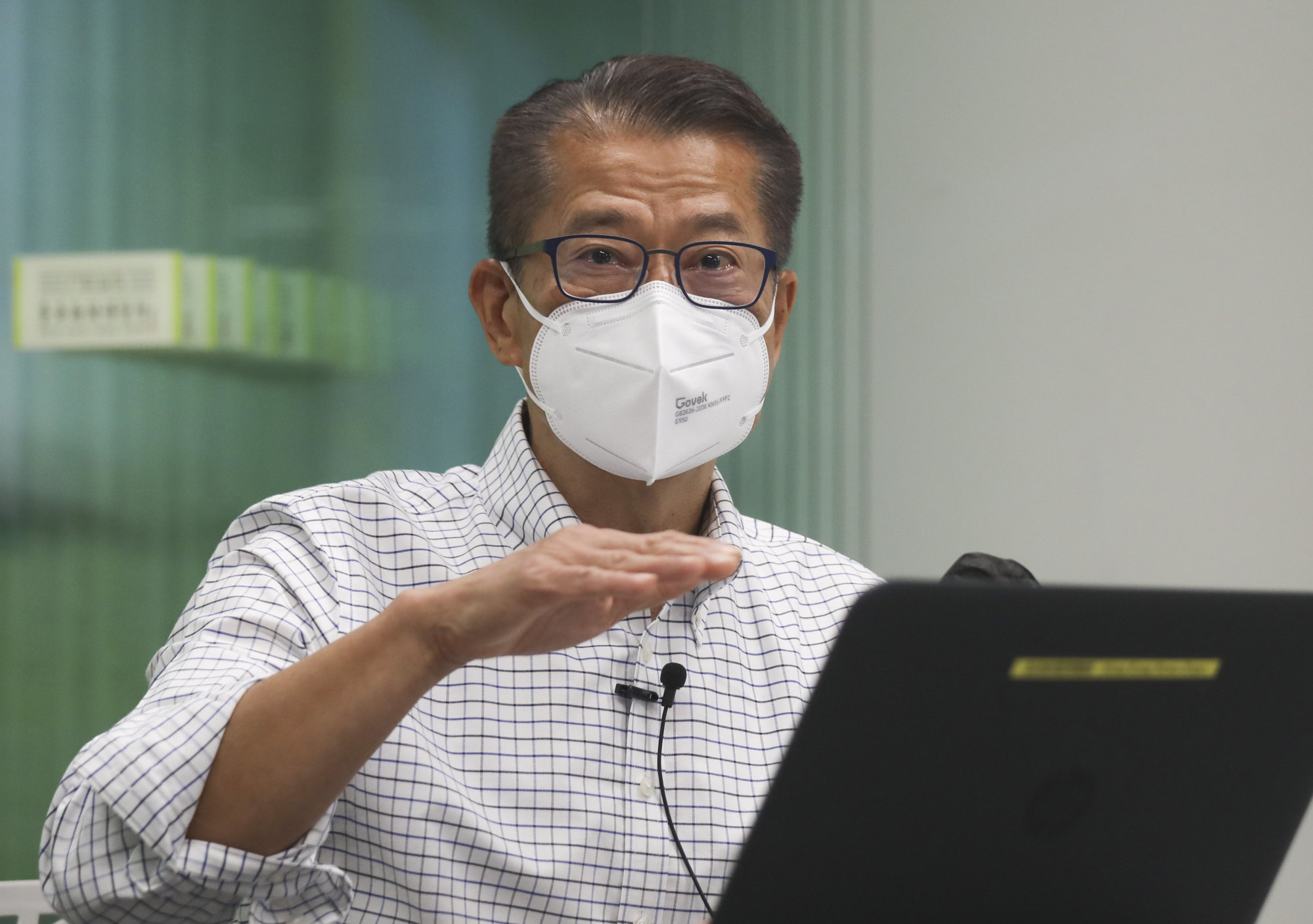 One expert argued that dropping the city's requirement that arrivals quarantine in a hotel could help stimulate the economy and avoid the need for further government spending to offset the financial pain wrought by the pandemic.
Chan said the city might record a deficit of HK$100 billion this financial year, a significant increase from the HK$56.3 billion estimated in his budget speech in February.
"The deficit will be even more serious if we do not take the HK$35 billion gathered from the green bonds issued this year into account," he said.
The pandemic and the tighter monetary policies of central banks had weakened economic momentum and affected Hong Kong's growth, which was reflected in a drop in revenue from taxes, stamp duties and land sales, he said.
Revenue generated by stamp duties in the current financial year might be a third less than expected, Chan warned, given home purchases had dropped in the first four months by 37 per cent, while stock market deals between April and August had decreased by 26 per cent compared with the same period last year.
Land sales also plummeted, generating only HK$17.2 billion in income for the government in the first five months of the year, according to Chan. It was originally estimated the city might receive HK$120 billion in revenue from land sales this financial year.
"Based on past experiences, when there is a drop in property prices, the adjustment in land prices will be even bigger," Chan wrote. "Amid a weak economy, the market demand for commercial land will drop. Developers will also be less motivated to negotiate over land premium. All these factors will affect our land revenue."
The latest instalment of an employment support scheme costing HK$43 billion and a sixth round of anti-epidemic funds introduced to support businesses, measures that were not included in the February budget, had also increased government spending and worsened the deficit, he said.
Chan said the government would prioritise supporting low-income residents and improving people's livelihoods in the short and medium term, while at the same time striving for healthy and sustainable public finances.
Chan also reiterated his call for Hongkongers to get inoculated against Covid-19, saying it was the best way to contain the pandemic and that a higher vaccination rate would give the government more room to work towards the resumption of economic activity and travel.
Simon Lee Siu-po, an honorary fellow at the Asia-Pacific Institute of Business at Chinese University, said the government should drop its current "3+4" quarantine arrangement this month to boost the economy in the fourth quarter. Under the scheme, overseas arrivals are required to undergo a three-day hotel quarantine followed by fours days of home medical surveillance.
"Allowing more economic activity is better than burning the government's reserve," Lee said, adding authorities would not need to spend more money on consumption vouchers or the employment support scheme if travel curbs were eased to a "0+7" arrangement before October.
Health minister Lo Chung-mau on Saturday said the city was "actively considering" ending the hotel quarantine requirement, but stopped short of offering a concrete timetable.
Lee said the government should also further relax social-distancing curbs, such a 120-person limit on banquets, to boost economic activity.
Terence Chong Tai-leung, an economics professor at Chinese University, agreed the quarantine arrangement should be scrapped as soon as possible to attract travellers and investors to the city.
"Even if all quarantine measures are lifted, it takes time for labour and capital to return to the city," Chong said. "The later the city reopens, the slower they will come back."
To reduce costs, Lee urged the government to scale down its compulsory testing measure, under which residents who lived in the same building as infected cases were required to take Covid-19 tests.
The Health Bureau earlier told the Post the total cost of community testing between November 2020 to April this year was about HK$5.8 billion.