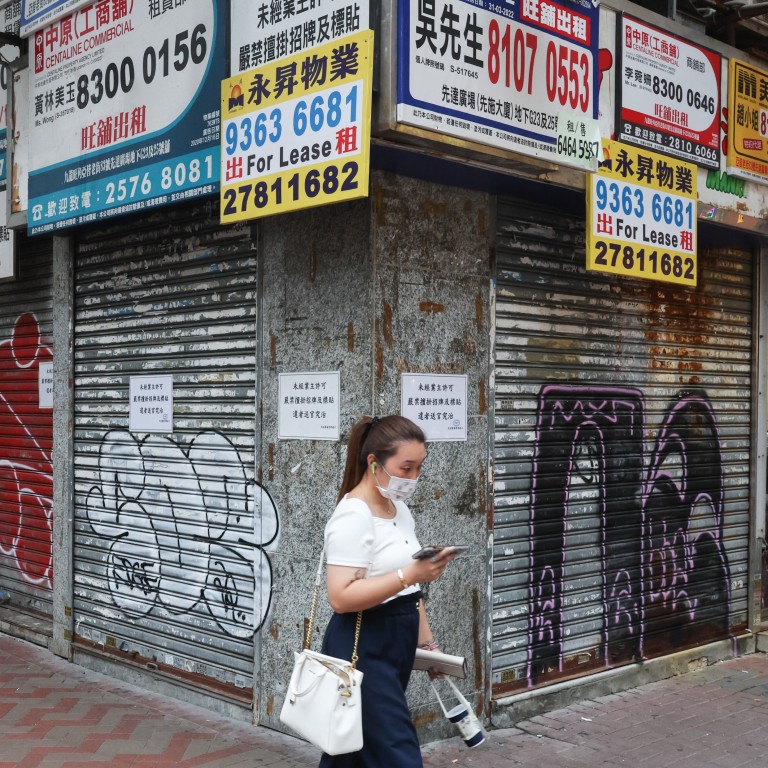 Continuous interest rate hikes will further threaten Hong Kong's small businesses, experts say, urging government to offer more support
'Unless the government rolls out more supportive measures, I'm worried we will see more people going bankrupt in the coming months,' economist says
Four of city's largest banks are set to increase their prime rates for the first time in four years
A continuous rise in interest rates will threaten the operation of small businesses in Hong Kong and lead to a further reduction in trade deals next year, industry leaders and an economist have warned, as they urge the government to provide more support to struggling firms.
Four of Hong Kong's largest banks on Thursday said they would increase their prime rates for the first time in four years, in a move that followed the US Federal Reserve raising its key interest rate by 75 basis points to tame its runaway inflation.
The best lending rate of HSBC, Bank of China (Hong Kong) and Hang Seng Bank will rise by 12.5 basis points to 5.125 per cent starting on Friday, Monday and Tuesday respectively, while Standard Chartered's prime loan rate will increase to 5.375 per cent.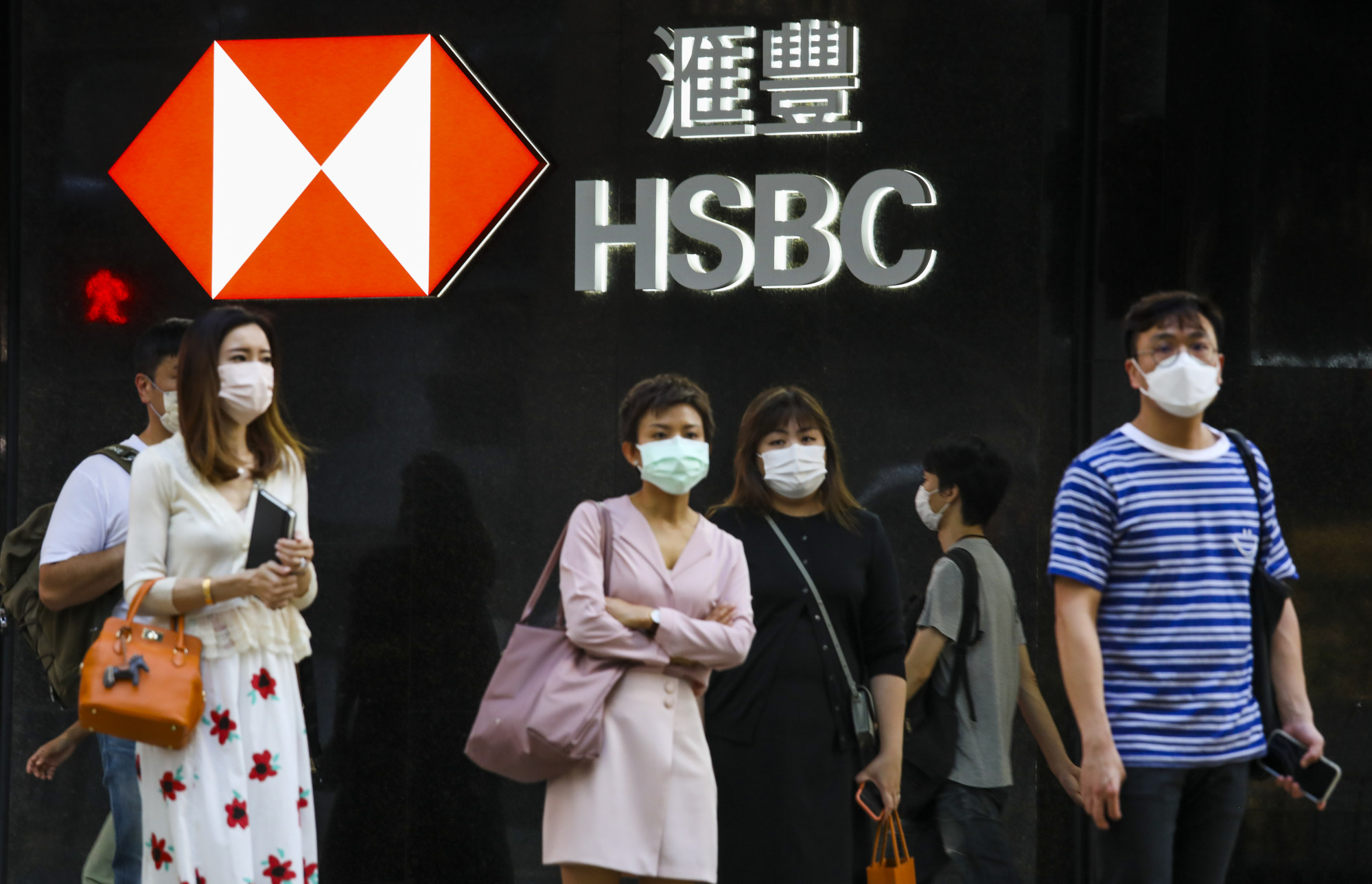 Michael Hui Wah-kit, chairman of Hong Kong's Small and Medium Enterprises Committee, said: "The interest rate has been low for a long period of time, but repeated increases this year means that the operational costs of small companies have become higher and higher."
"Manufacturers which borrowed money from banks to purchase machinery or raw materials have been hard hit," he added, saying that the interest rate hike had contributed to existing woes for businesses in the city, including those that have been repaying their mortgage loans.
The Fed's interest rate increase marks the third consecutive rise in the past four months, with the latest figure ranging from 3 to 3.25 per cent. Officials said the rate was expected to further jump by at least another 1.25 percentage points by the end of this year, adding that a median projection of 4.6 per cent by the end of 2023 was "likely".
Danny Lau Tat-pong, honorary chairman of the Hong Kong Small and Medium Enterprises Association, said that the change meant that for every HK$10 million (US$1.3 million) borrowed, businesses would now need to repay an additional HK$12,500 per year.
Lau revealed that his factory in Dongguan, which specialised in architectural coating and metal fabrication, had received significantly fewer overseas orders this year partly because interest rate hikes had pushed up costs and dampened demand.
"Orders from the United States dropped by 25 to 30 per cent this year … because the buyers tend to reduce unnecessary spending," he said. "The operational costs of mainland factories also increased during the pandemic, and some buyers bought from Southeast Asian manufacturers instead."
Hui also said that his clothes trading firm had experienced a 10 per cent drop in the number of orders in recent months.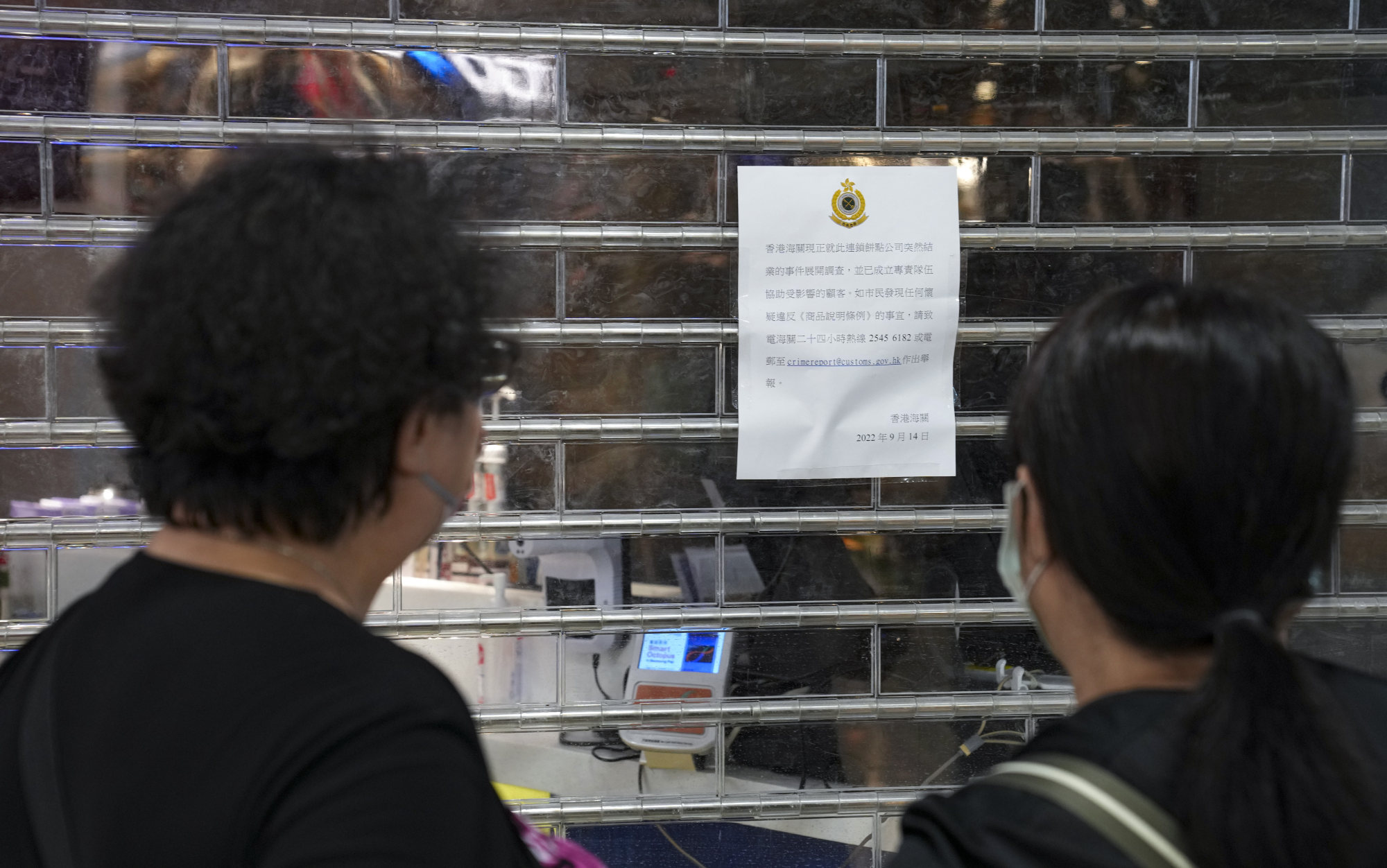 "As Christmas is approaching, our factory would still be quite busy in the coming months. But consumer confidence is weak, so we fear that the drop next year could be worse than 10 per cent," he warned.
Noting that interest rates could continue to increase in 2023, Lau said the government should consider extending the expiration dates for the principal payment holiday scheme and the 100 per cent loan guarantee plan, which were expected to end in January and June next year, respectively.
"The government needs to pay close attention to the state of the economy. If things are not returning to normal early next year, these schemes need to be continued," he said.
"The vetting process [for these schemes] also needs to be expedited. Some people complained that it took two or three months for them to get much-needed help."
Business sector lawmaker Jeffrey Lam Kin-fung urged banks to roll out fixed and low rate loan schemes for businesses. He also called on the government to offer tax breaks and relax the city's coronavirus-related quarantine arrangements for overseas travellers to reboot the economy.
But Financial Secretary Paul Chan Mo-po warned that the government's deficit for the current financial year could exceed HK$100 billion, double the forecast amount. The fiscal reserve might also shrink to about HK$800 billion.
He explained that the projected shortfall was larger as the government had spent more than HK$60 billion on an employment support scheme, while its revenue from stamp duties and land sales was smaller than expected.
Chan added that the latest interest rate hike would also slow down the economy in the US and Europe, and hinder the city's exports, which had already contracted by 8.9 per cent year-on-year in July.
Gary Ng Cheuk-yan, a senior economist at Natixis Corporate and Investment Bank, said the latest projection made by the Fed had dashed people's hopes that interest rates would decrease next year.
"The epidemic situation has already posed uncertainties for Hong Kong's economy in general … The changes in interest rate would impact the property market and local businesses," he warned.
"Unless the government rolls out more supportive measures, I'm worried that we will see more people going bankrupt or more companies winding up in the coming months."
But Terence Chong Tai-leung, an economics professor at Chinese University of Hong Kong (CUHK), argued that the interest rate hike was a relatively small factor in Hong Kong's economy.
"The interest rate was quite low in the first few months this year, and yet the economy was bad due to business closures under a fifth wave of coronavirus infections," he said.
"Hong Kong's export figure was bad, but it was quite strong in mainland China because buyers had purchased their goods directly from there without going through us."
Chong added that while Hong Kong would suffer from a shrinking workforce, the banking sector, as a pillar of the city's economy, could benefit from a higher interest rate and more deposits.