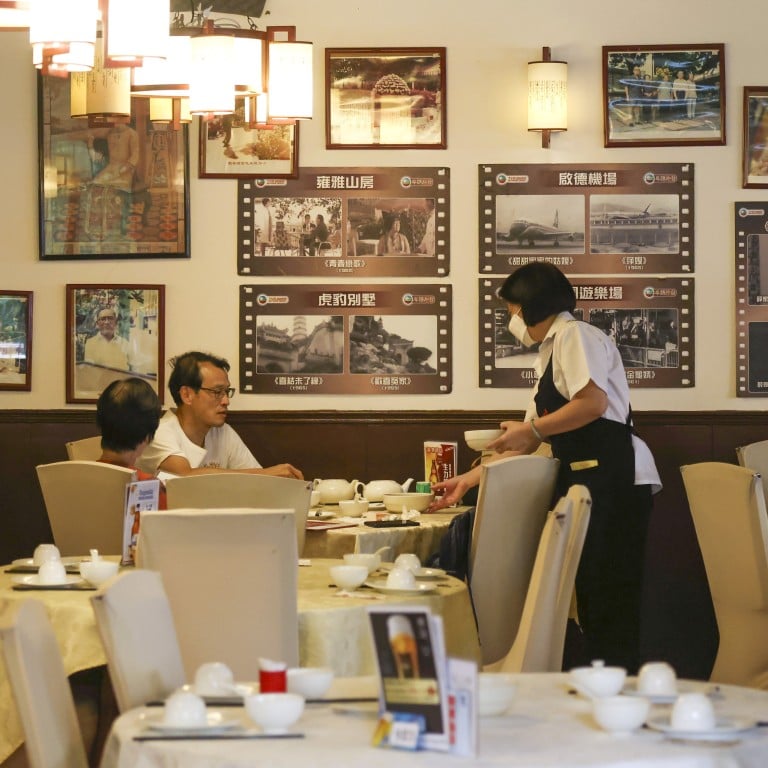 End to Hong Kong Covid hotel quarantine and just 3 days of medical surveillance not enough to boost economy, business leaders warn
International business groups, industry leaders warn new 'scheme will not be enough to lift economy
Business travellers and tourists will be put off if they cannot visit restaurants, pubs freely, they argue
International business groups and industry leaders have warned that Hong Kong's coming relaxation of Covid-19 travel curbs do not go far enough towards reviving the economy and instead called for an end to all monitoring requirements for arrivals.
They were speaking after the government announced on Friday the city would switch from a "3+4" scheme that required arrivals undergo three days of hotel quarantine and four more under medical surveillance to a less onerous "0+3" regime, with the change coming into effect on Monday.
The relaxation included doing away with the "Return2HK" and "Come2HK" quotas that limited the number of Hong Kong residents and visitors coming from mainland China and Macau who were exempted from quarantine, and which was previously set at 8,500 a day in total. But those arrivals will still be barred from going to restaurants and bars during the medical surveillance period.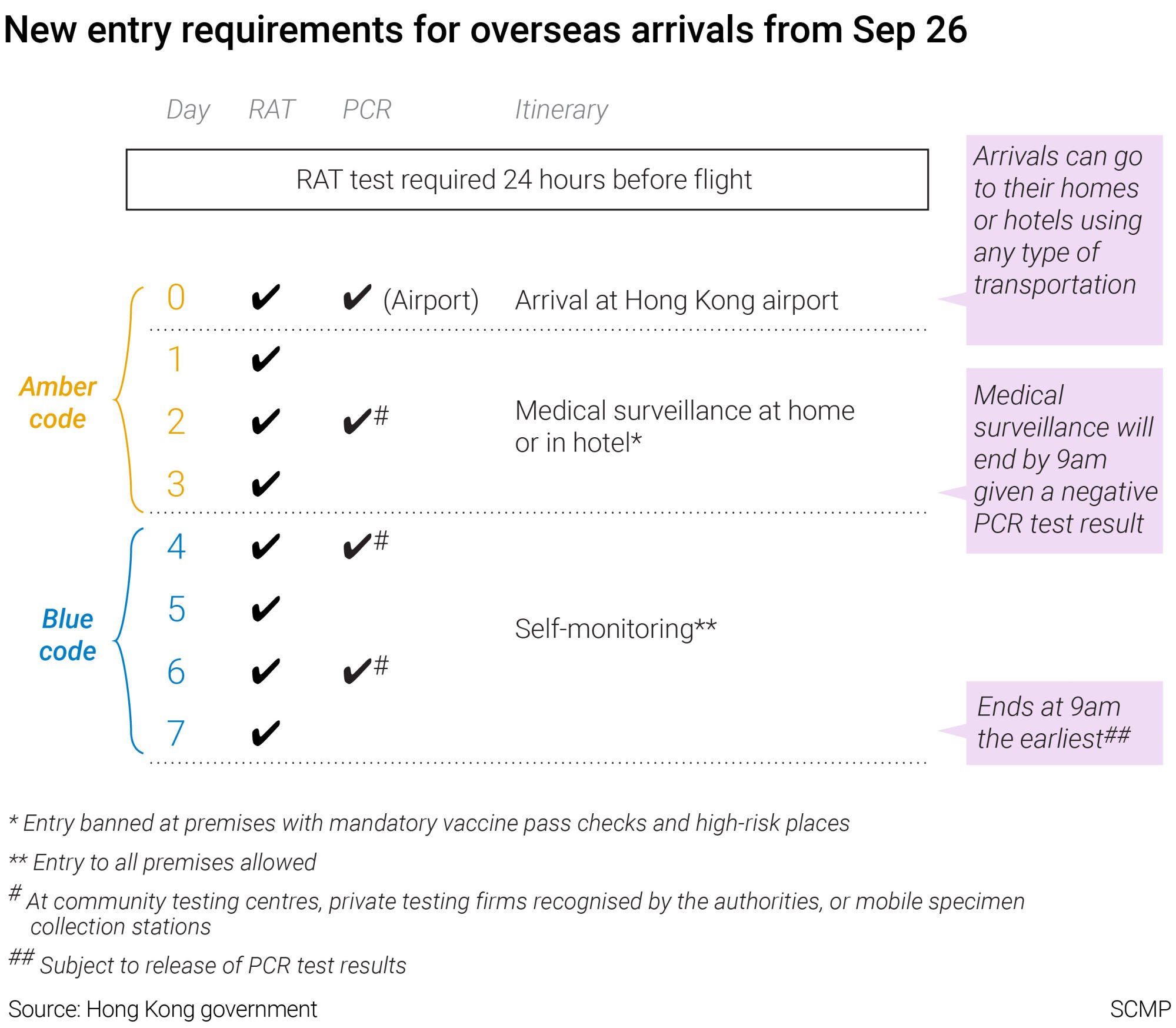 Inaki Amate, the vice-chairman of the European Chamber of Commerce in Hong Kong and president of the local Spanish Chamber of Commerce, told the Post earlier that all restrictions should be dropped to revitalise the economy.
"It has to be no restrictions, no quarantine, no tests," he said. "Any restrictions … are going to be perceived as a limitation for coming in, while everywhere else it is possible to move around freely."
Amate said visitors would be put off if they were not allowed to meet clients in restaurants, for example, and would instead wait until the city was "fully open".
Several business chambers had reported about 20 per cent of their individual members had left Hong Kong, but the figure was lower for corporate affiliates, he added.
"That is why we are really at a very low point at the moment, and I think that's why we are desperately asking for measures that will help us to regain the trust from people that want to come back to Hong Kong for business," he said.
Hong Kong recorded 59,610 visitors in August, when the "3+4" scheme was in place, up from 48,048 in July, when the travel curbs included a week of hotel quarantine.
Eden Woon Yi-teng, the president of the American Chamber of Commerce, on Friday welcomed the change, but agreed the "0+3" arrangement was not enough to restore the city's competitiveness as the period of medical surveillance still discouraged holding large-scale events.
Some major sports events have been cancelled or moved elsewhere in recent weeks because of the strict pandemic regulations.
"For Hong Kong to truly regain competitiveness vis-à-vis other cities around the world, the announcement is not enough; Hong Kong should be totally connected to the world without hindrance," Woon said.
The days spent under medical surveillance meant less time for mixing with acquaintances, he warned, adding: "It isn't helpful for the large events and to the average business traveller who combines socialising with conducting business in Hong Kong."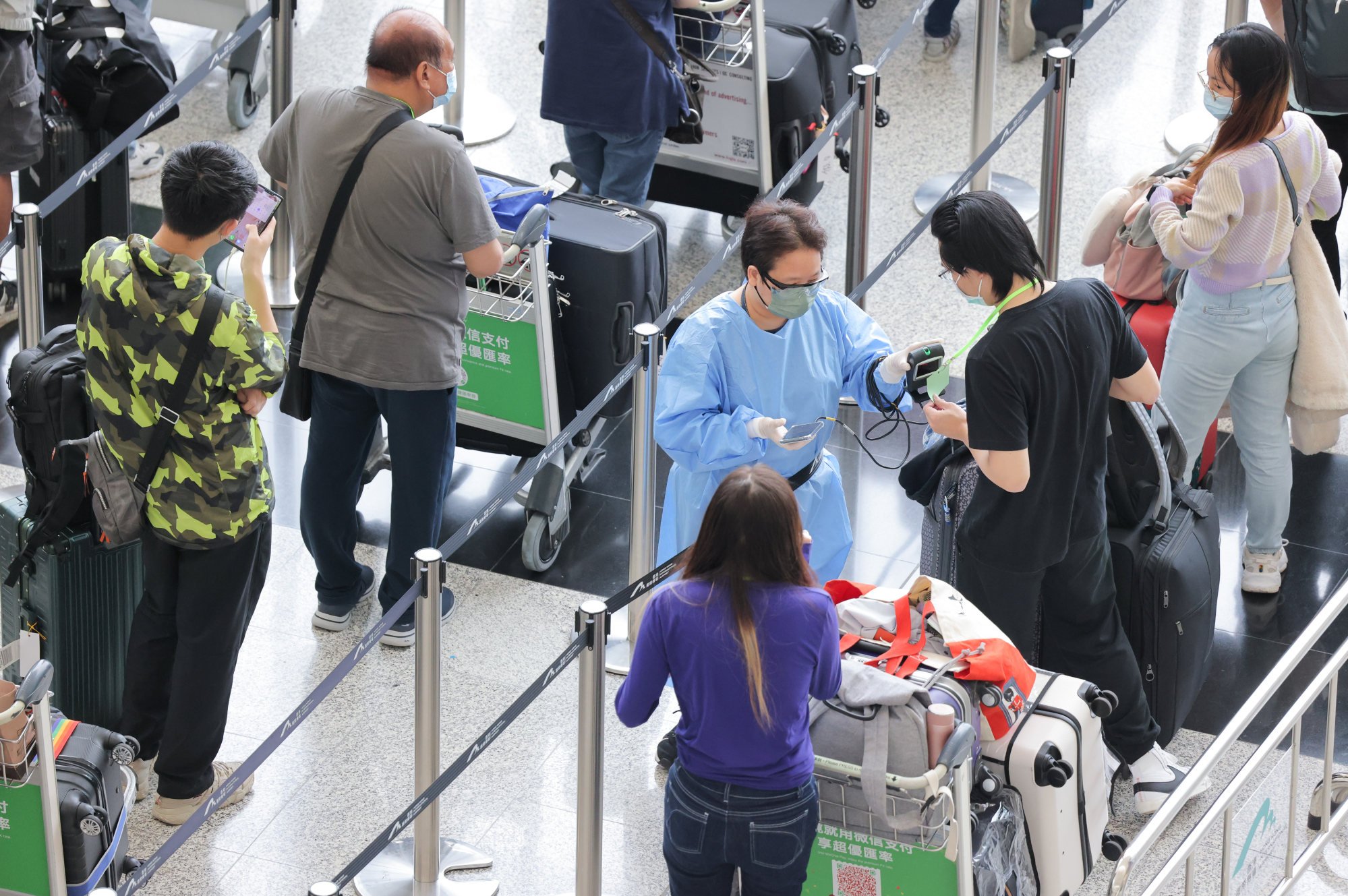 Simon Wong Ka-wo, the president of the Hong Kong Federation of Restaurants and Related Trades, said the hospitality industry would not benefit much from the easing of travel curbs because of the three-day ban on eating out.
"The new measure is certainly a good step forward. But it won't increase business much for the catering industry as tourists are still subject to the vaccine pass requirements and can't dine out for several days," he said.
Wong also said only a quarantine-free arrangement without medical surveillance could help the beleaguered hospitality sector.
He estimated that if arrivals were allowed to dine out during those days, business would increase by at least 10 per cent.
"At present, restaurants have suffered a drop of business by 20 per cent to 25 per cent compared with pre-Covid days. It will make a lot of difference if tourists are allowed to dine out and have fun during the medical surveillance," he said.
Restaurant takings fell by 13.6 per cent to HK$37 billion (US$4.7 billion) in the first half of this year compared with a year ago amid a raging fifth wave of coronavirus infections.
Industry leaders have warned of waves of business closures and lay-offs as the pandemic and anti-coronavirus measures continued to drag down the economy.
Gianna Hsu Wong Mei-lun, the chairwoman of the Travel Industry Council, also predicted the new arrangement would not do much to help the tourism industry.
"The move will only encourage Hongkongers to go out travelling and some business travellers to come to Hong Kong to attend conferences," she said. "But for incoming tourists, if they can't dine out or have nightlife entertainment for a few days, what's the point of visiting Hong Kong?"
Hsu argued the outlook would be much better if the amber health code restrictions on visiting restaurants and pubs was abolished as the number of arrivals was expected to double to 120,000 a month from about 60,000 in August.
Gary Ng Cheuk-yan, a senior economist at Natixis Corporate and Investment Bank, noted a predicted budget deficit of more than HK$100 billion for this financial year was almost double what had been expected.
Ng warned that the economic pressure to reopen quickly was mounting and that the city financial reserves would decline further if nothing was done.
Johannes Hack, president of the German Chamber of Commerce, said that residents would welcome a move towards three days of medical surveillance, but that he would advise against business travellers coming to the city on short trips.
"I can't recommend any businessman who is on a tight schedule to come here," Hack said. "While that risk is still there, I think that's basically going to hamper people coming in."