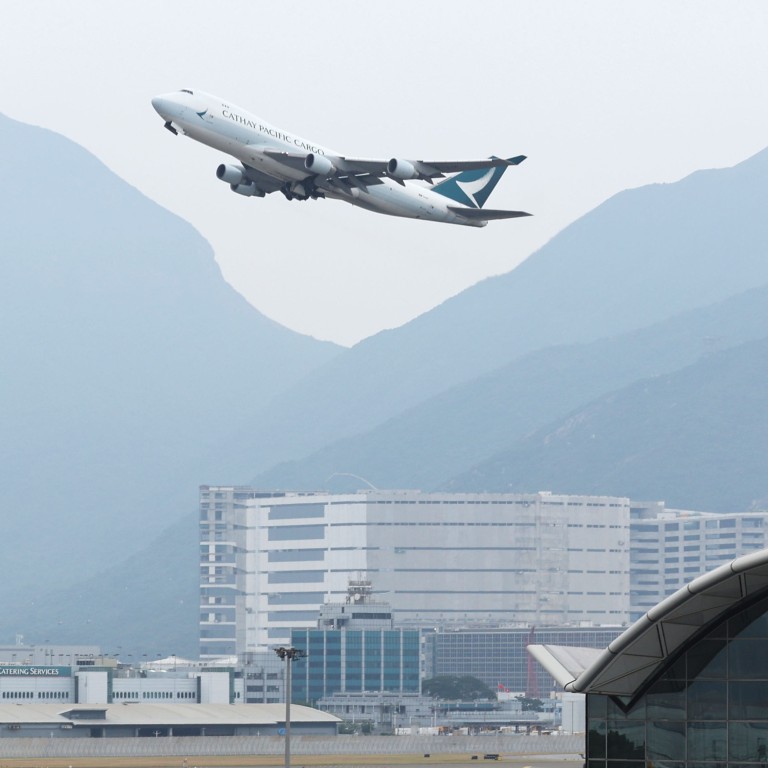 Hong Kong travellers rush to book overseas trips after city announces it will end Covid-19 hotel quarantine; Cathay Pacific ramps up flights
Residents report facing technical glitches on Cathay Pacific's website after city announces end of hotel quarantine starting Monday
Travel sites report surge in searches and bookings to popular destinations such as Japan and Taiwan
Eager Hong Kong travellers are scrambling to book overseas trips, while the city's flagship carrier Cathay Pacific has planned more flights after the government announced that it would end mandatory hotel quarantine for arrivals.
Some residents on Friday told the Post that they had already reserved visits to Japan and Singapore ahead of the long-awaited move amid rumours of the policy change last week, despite a recent surge in flight ticket prices, while others said they had faced technical issues on Cathay's website after news of the measure broke.
Chief Executive John Lee Ka-chiu announced the lifting of hotel quarantine on Friday afternoon, scrapping some of the world's toughest travel restrictions. The new measure is set to begin on Monday.
Under the "0+3" plan, overseas arrivals will only need to undergo three days of self-monitoring at their choice of premises, including their homes or any hotel they book for their stay. They are allowed to go out during this period, but they cannot visit high-risk places such as bars and restaurants.
Inbound travellers will also no longer be required to obtain a negative result on a polymerase chain reaction (PCR) test 48 hours before boarding. Instead, they will be allowed to take a self-administered rapid antigen test (RAT) within 24 hours of their departure.
Currently, travellers follow a "3+4" arrangement, under which they spend three days in hotel isolation and four at home under medical surveillance.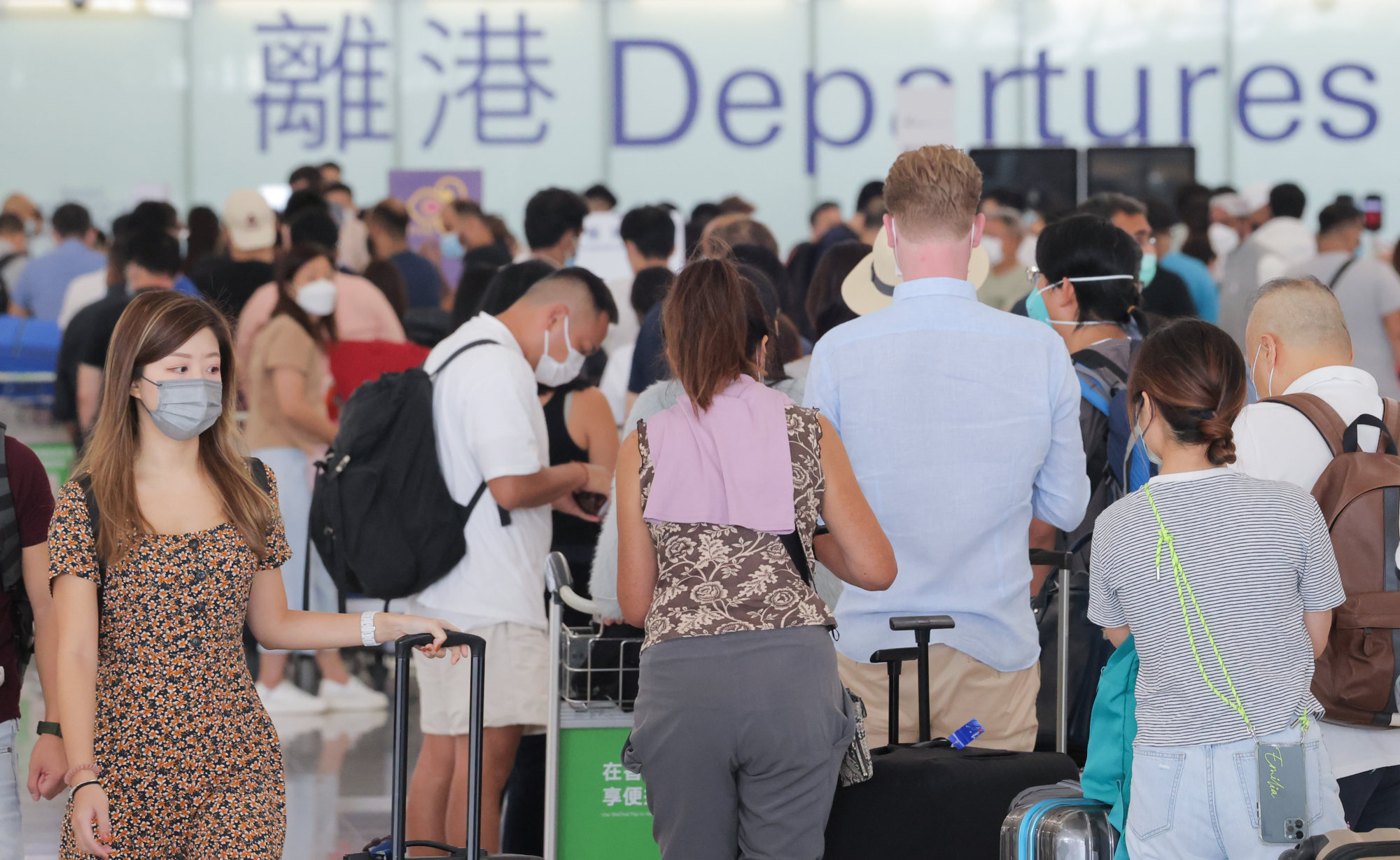 Travel sites reported an increase in searches and bookings before and after authorities announced the lifting of curbs, which came as popular destinations like Japan and Taiwan also unveiled plans to remove most of their border control measures from mid-October.
Searches for flights increased by almost 100 per cent on Trip.com's local website, compared with last week, according to Eddy Yip Cheuk-ming, the platform's e-commerce lead for Hong Kong and Taiwan.
Yip said Tokyo was the top destination for Hong Kong residents, as bookings increased 650 per cent as of Friday afternoon, compared with last week. Other popular places included Bangkok and Singapore, which saw a 200 per cent and 100 per cent increase in bookings, respectively.
He added the number of users viewing flights from midnight to 3.45pm on Friday rose 120 times compared with the same period last week, overlapping with when the government revealed details of its latest measure.
Lavinia Rajaram, Asia head of public relations for the Expedia Group, said average daily searches to Taiwan on the travel website grew by 55 per cent in the last seven days, compared with the average for the last 28 days.
She added that searches to Taiwan also grew by 175 per cent on Thursday, when it revealed plans for border relaxation, compared with the previous day.
Flight searches for Japan on Expedia's site surged close to 966 per cent on Thursday when the country announced visa-free entry for individual travellers from October 11, in comparison to the previous 14-day average, Rajaram said.
After the government revealed details of its latest plan to remove hotel quarantine, Cathay Pacific experienced high traffic on its website, with an estimated wait time totalling more than 20 minutes on Friday evening.
A spokesperson for the airline said the carrier intended to add more than 200 pairs of passenger flights in October to both regional and long-haul destinations.
Daily flights to Tokyo's Haneda airport will also re-start from November 1, while flights to Sapporo will resume at a frequency of four times weekly from December 1, the spokesperson added.
Among the travellers who booked trips in advance was 29-year-old Sindy Lam, who will spend one week in Tokyo.
She paid around HK$7,000 for round trip Cathay Pacific tickets in November, higher than the average HK$4,000 before the pandemic.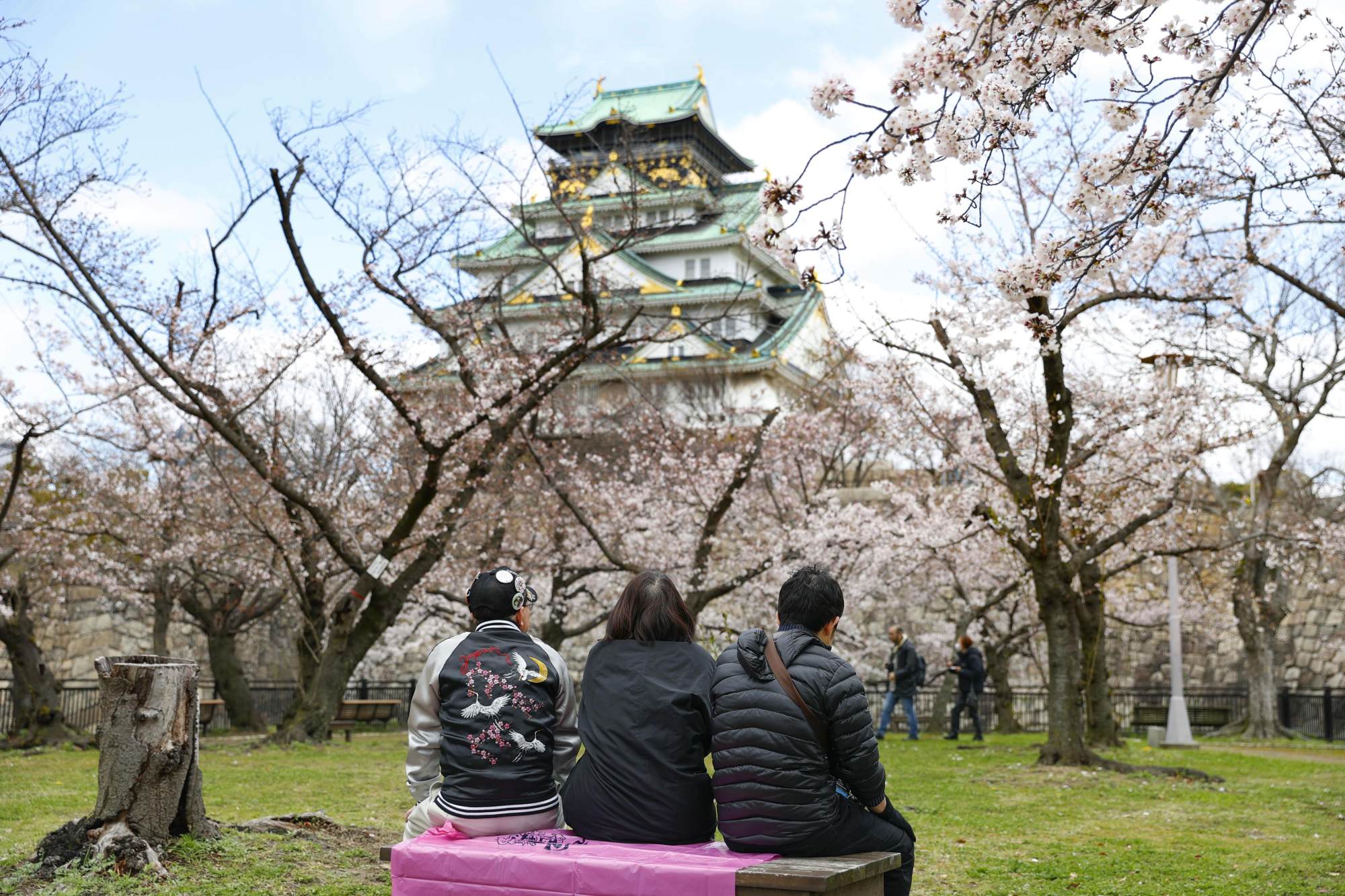 She said the city's policy change was a pleasant surprise as she was previously preparing for a three-day hotel quarantine.
Estel Marquino, 23, who is from Spain and works in marketing, booked a last-minute trip to Taipei for October, several hours after city leader Lee's announcement.
"I wanted to travel before the announcement but because of [the three-day hotel quarantine], I couldn't," said Marquino, who has lived in the city for almost two years. "It's not worth it if I have to pay for the three-day quarantine myself."
She added it was her first weekend trip since moving to Hong Kong, as she never got a chance to visit nearby cities due to pandemic restrictions.
But a 40-year-old resident, who works in the banking industry, said he gave up on booking a flight to Tokyo on Cathay Pacific's website while the announcement was ongoing.
"I logged onto [Cathay's website] at 3.45pm and spent an hour trying to book a return flight to Japan before giving up. [The] payment was never authorised," said the resident, who wished to remain anonymous. "[It's] very frustrating because seats are available."
Tommy Tam Kwong-shun, chairman of the Society of IATA Passenger Agents, a coalition of the largest travel agencies in Hong Kong, said he expected an up to 30 per cent increase in outbound travel by the end of 2022.
"Quite a number of foreign carriers like All Nippon Airways, British Airways, and our home-based carriers have already introduced or are planning to resume or increase their flights to and from Hong Kong," he said.