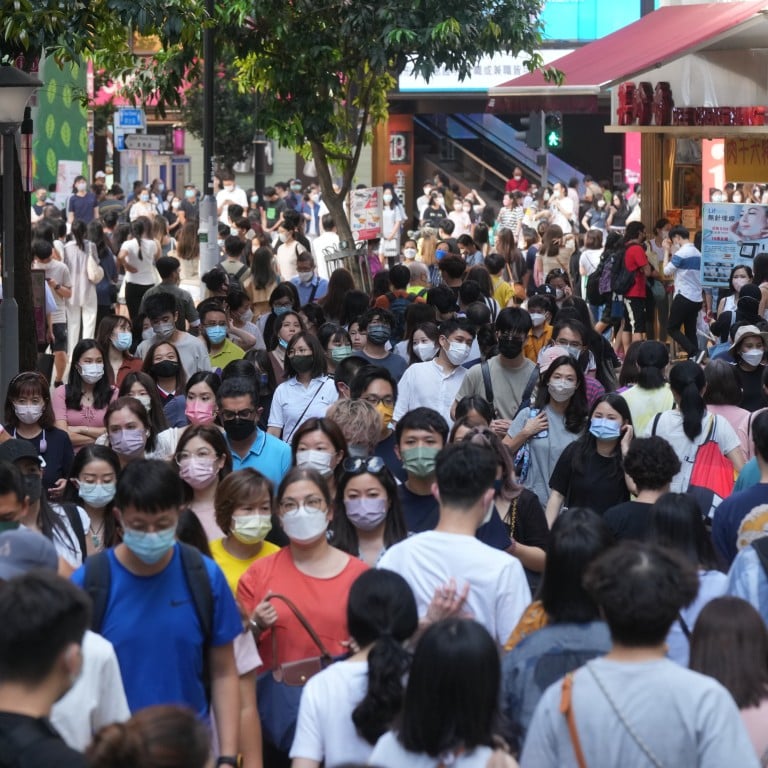 New round of Hong Kong consumption vouchers to be handed out from Saturday; experts predict more cash will be spent on travel after hotel quarantine axed
Economist predicts more spending with airlines and travel agencies, instead of on retail and restaurant sectors in Hong Kong
Travel agents say they have had 'handful' of inquiries about use of consumption vouchers to pay for overseas trips so far
Hong Kong residents can receive the second batch of the HK$5,000 (US$635) consumption vouchers from Saturday, but economists and businesses have predicted the immediate benefits for the hospitality and retail sectors will be less than in the previous round.
Experts said consumers could save the vouchers for outbound travel expenses, including hotels and tours, as demand for overseas trips had soared after the city on Monday scrapped hotel quarantine measures that had lasted for more than two years.
With the
new arrangement
known as the "0+3" model, arrivals can choose to undergo three days of medical surveillance at home or in a hotel. They will be free to go out, but cannot enter places such as restaurants and pubs. The relaxation has caused demand for outbound travel to rise sharply.
People who use Octopus to receive the vouchers will get HK$2,000 on Saturday, and the remaining HK$1,000 will be handed out between December and April. Those who use any of the other five service providers will receive HK$3,000 on Saturday.
The city distributed the first HK$2,000 in e-vouchers in August, with the scheme expanded to include people eligible for permanent residency while excluding locals planning to emigrate.
The HK$5,000 worth of vouchers in the second phase of disbursement is part of the HK$10,000 the government is giving out to more than 6 million residents this year. The first tranche was given out in April.
The scheme was introduced last year and boosted gross domestic product by 0.7 per cent, according to the government.
Retail sales also shot up 11.9 per cent when e-vouchers were first disbursed in August 2021, as the city was emerging from a two-year slump triggered by months of
anti-government protests
in 2019 and the Covid-19 pandemic in 2020.
At that time, restaurants could accept between two and 12 people per table, depending on vaccination status of staff and customers.
Restaurants can now accept up to eight patrons per table, with a rapid antigen test required if more people are dining in.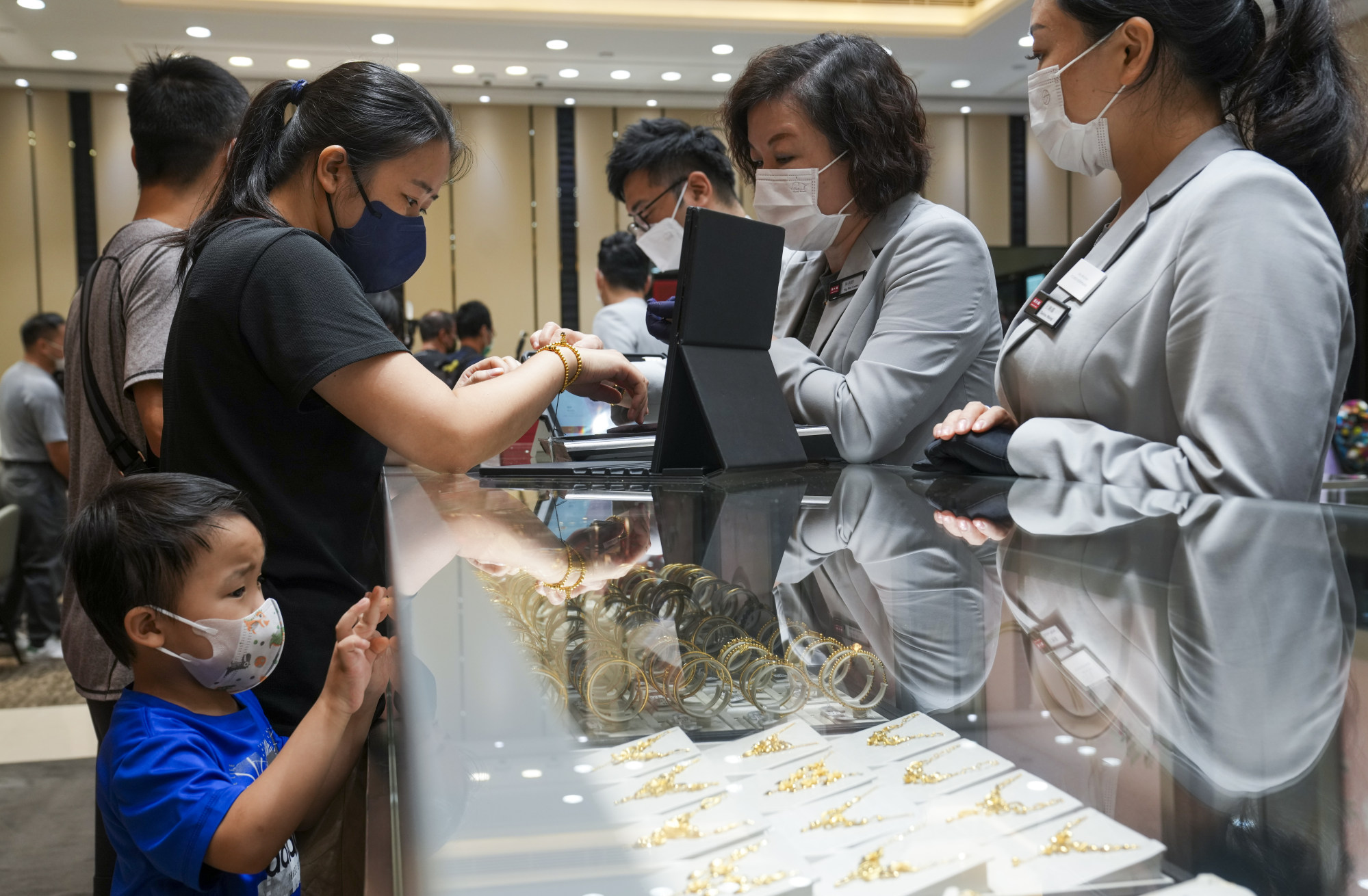 Retail sales for July rose 4.1 per cent year on year, a month before HK$2,000 was disbursed, compared with a 11.7 per cent increase year on year in April when the first HK$5,000 was given out. The government expects that the latest phase of the voucher scheme "should render support to consumption demand in the coming months".
Gary Ng Cheuk-yan, a senior economist at Natixis Corporate and Investment Bank, predicted that the latest round of vouchers could boost growth by 0.7 per cent, although the final impact would depend on whether the spending could drive economic activities.
But he said he believed the multiplier impact would not be as strong as before due to ongoing local pandemic restrictions and the anticipated outbound tourism spending.
He added that the "0+3" rule would help revive the aviation sector and attract some business travellers, but there would be higher pressure on retail sales, catering services and hospitality.
"The latest '0+3' scheme also means more households will save for overseas trips, which was not an option back in August 2022. It is likely we will see more spending with airlines and travel agencies, instead of the general retail sector in Hong Kong," Ng said.
"The overall impact may still be negative unless Hong Kong fully reopens its economy. As the government has turned a blind eye to the economic pressure for many months, it will take bigger and quicker policy changes to repair the dampened consumer and business confidence."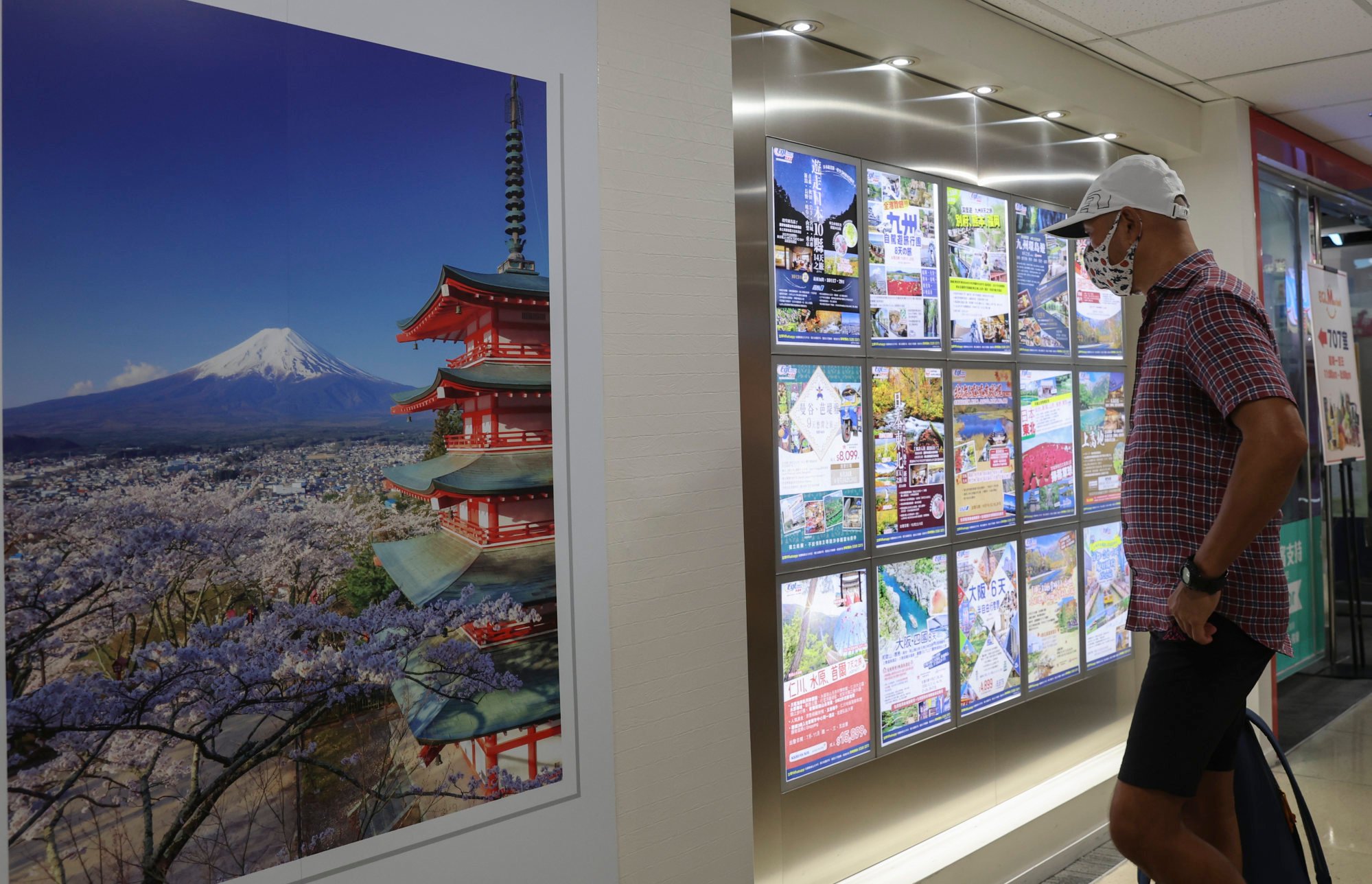 While residents can use their vouchers to book air tickets and hotels at local travel agencies and e-platforms, they can also buy flights through the online systems of local airlines such as Cathay Pacific. But they are not allowed to spend them overseas.
The e-payment platforms are AlipayHK, BoC Pay, Octopus, PayMe from HSBC, Tap & Go and WeChat Pay HK. AlipayHK is operated by Ant Group, an affiliate of Alibaba Group Holding, which owns the South China Morning Post.
Local travel agencies such as EGL Tours have received a handful of inquiries from customers on using their vouchers for overseas trips, according to executive director Steve Huen Kwok-chuen.
"Some customers were not clear whether vouchers can be used for overseas tours, so our staff have been advising them … Overseas tours have been more popular than local tours," he said. "The vouchers will help us, but it doesn't mean people won't travel without them."
Yuen Chun-ning, executive director of local tour agency WWPKG, said his company had not received many voucher-related inquiries, as most customers had already rushed to book trips after the government scrapped hotel quarantine measures.
Some platforms such as AlipayHK, HSBC's PayMe and WeChatPay HK offered discounts for outbound travel products such as overseas hotels, in collaboration with travel platforms Trip.com and KKday, among others.
But Yuen said there were currently no special promotions for booking tours with vouchers given the higher demand, although he said he expected they would boost businesses by 10 per cent.
Industry experts from the catering and retail sectors also said they believed the short-term impact of the vouchers this time would be more muted than the benefits brought by earlier rounds.
Annie Tse Yau On-yee, chairwoman of the Hong Kong Retail Management Association, said vouchers usually led to an increase in sales when they were first released, with the growth period becoming increasingly shorter with subsequent releases.
"We saw that sales in August were better in the first few days of the consumption vouchers being distributed, but after the first week, it had already returned to a relatively normal state," Tse told a radio programme on Tuesday.
She added the vouchers' effectiveness was tied to the consumption power of the local market and the economic issues faced by residents.
"For our prediction of the vouchers' effectiveness in October, we can't say there will be no effect at all, but it will be very short-term," Tse said.
Ray Chui Man-wai, chairman of trade group the Institute of Dining Art, said he expected only a 5 per cent increase for this round, whereas business rose 20 per cent soon after the vouchers were released last year.
"The vouchers will be of help, but from our experience in August, it wasn't as impactful as compared with last year. Back then many consumers bought many things as the economy was improving," Chui said.
Catering sector lawmaker Tommy Cheung Yu-yan remained confident the industry could still secure one-third of the total consumption vouchers spent despite competition with tourism.
Additional reporting by Harvey Kong