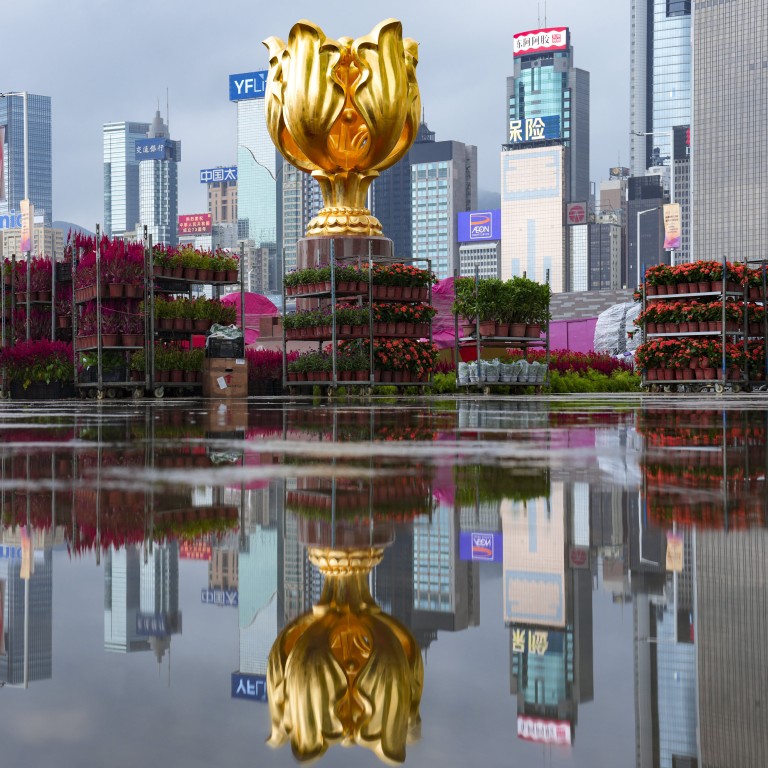 No 'golden week' shine for Hong Kong again despite eased Covid curbs, as mainland Chinese visitors stay away
Hotels, restaurants expect quiet holiday season, as Beijing's 'zero-Covid' rules deter travellers
Hongkongers take advantage of new rules to travel again, deepening gloom in local tourism sector
Hong Kong has
eased coronavirus restrictions
for travellers, but faces another muted "golden week" holiday as Beijing's ongoing stringent curbs keep mainland Chinese visitors away.
The first week of October is China's National Day break, during which millions of mainlanders traditionally head out on holiday, and Hong Kong used to be a favourite destination.
But unlike in the past, when throngs of mainland visitors swarmed shopping areas, filled restaurants and kept hotels at 100 per cent occupancy, tourism industry leaders expect the city to miss out for the third year in a row because of the Covid-19 pandemic.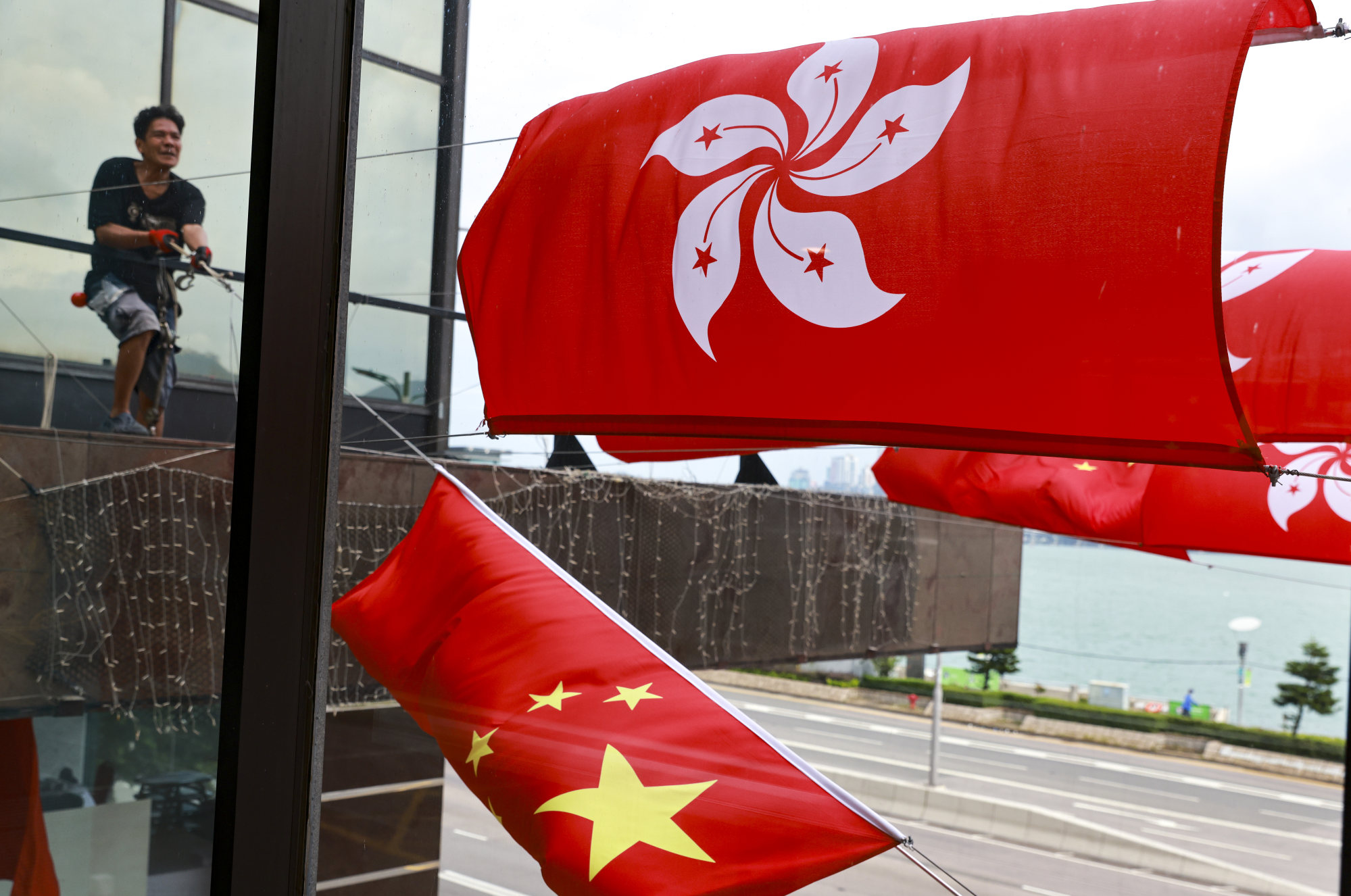 In 2018, about 1.5 million mainland Chinese flocked to Hong Kong during the holiday. That number slumped by more than half to about 672,000 in 2019, as they were put off by
social unrest
in the city, and Beijing's tough coronavirus restrictions kicked in the following year.
Kelvin Chan Cho-kit, secretary of the Kowloon Guesthouse Alliance, said although Hong Kong had ended hotel quarantine for overseas arrivals and lifted the quota for mainland arrivals, it was still hard for mainlanders to visit.
"There is no uptick in hotel bookings for golden week. Hong Kong has eased its Covid-19 travel curbs, but the mainland has not yet opened its borders with Hong Kong," he said.
Chan expected more Hongkongers to take advantage of the eased rules and start travelling again, but said foreigners were waiting for "a full open-door policy".
Up till last weekend, those arriving in Hong Kong were subjected to a "3+4" scheme, spending three days in compulsory quarantine at a hotel, followed by four days of being monitored for Covid-19.
The rules were eased to a "0+3" scheme on Monday, doing away with compulsory quarantine but requiring arrivals to undergo three days of medical surveillance at home or in a hotel, with limited movement citywide.
The quotas for two schemes allowing quarantine-free travel for Hong Kong residents and certain visitors from the mainland and Macau were also lifted from 8,500 a day.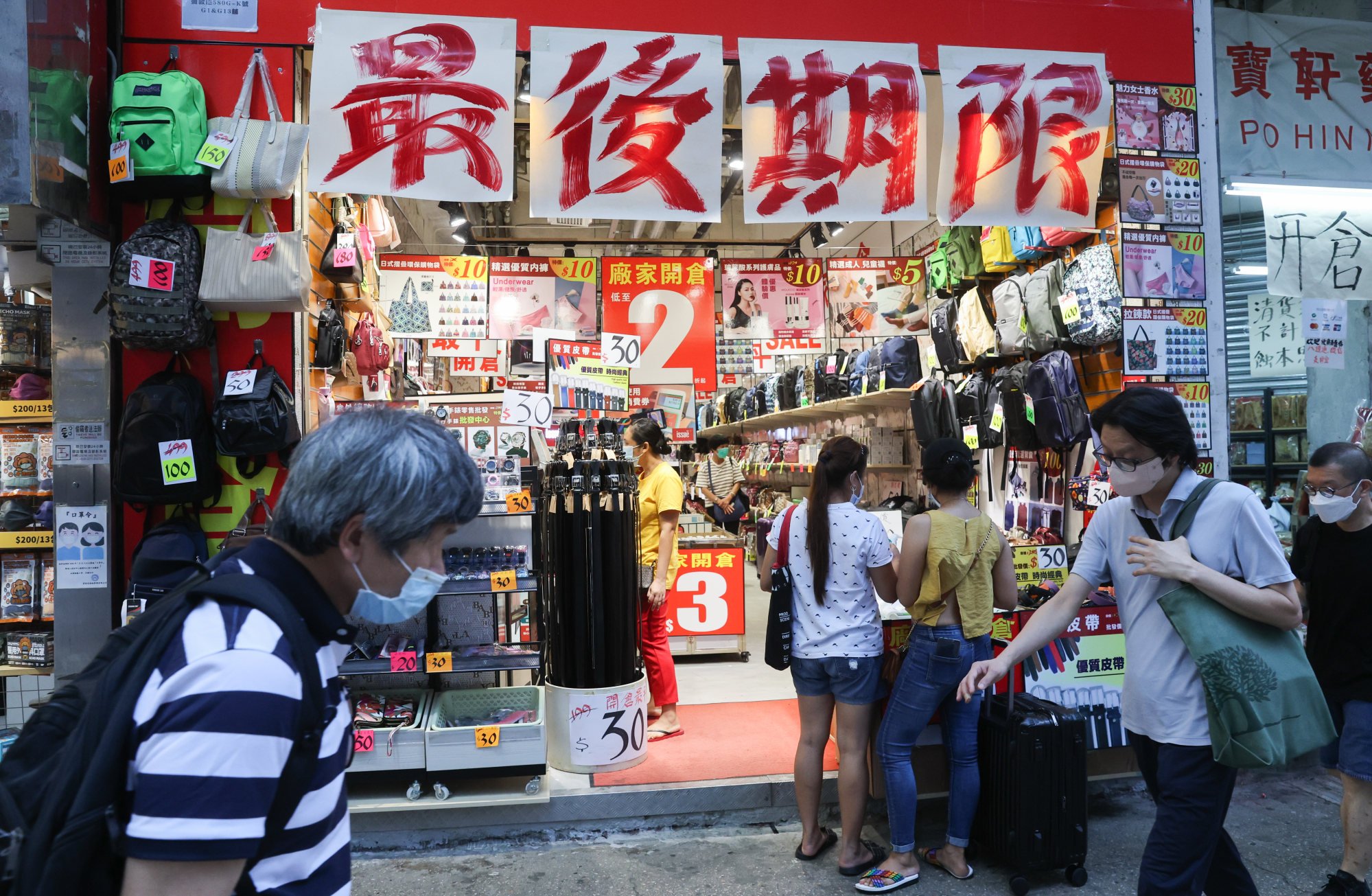 All arrivals cannot go to restaurants and bars during their medical surveillance period.
Mainland China, with its "zero-Covid" policy, stopped issuing tourist visas for its residents to travel to Hong Kong on January 28, 2020, and has not announced plans to resume the visa arrangement.
There were 21,554 arrivals from Monday to Wednesday, after the restrictions were eased, up slightly from 20,072 over September 23 to 25 while the "3+4" scheme was still in place.
According to the Tourism Board, there were 59,610 visitors in August, up from 48,048 in July, when the city's travel curbs included a week of hotel quarantine.
Chan said the removal of compulsory quarantine meant the city's hotels had to find ways to survive, as they no longer had the quarantine business and the appeal of staycations would fizzle as Hongkongers began travelling again.
"The hotel industry is looking forward to Hong Kong fully reopening its borders with mainland China and the rest of the world, without any medical surveillance," he said. "The hotel industry can only be revived with a '0+0' open door policy."
Agreeing, Gianna Hsu Wong Mei-lun, chairwoman of the Travel Industry Council, said golden week would continue to be dull and sluggish this year.
Industry players pointed out that mainland travellers were allowed to cross the border from Hong Kong to Shenzhen only after securing a hotel there via a lucky draw. Flights to the mainland remained limited and relatively expensive compared to pre-pandemic prices.
"Hotels and shopping malls won't roll out any perks or promotions for the golden week as mainland tourists can't come until the mainland opens up its borders," Hsu said.
"Meanwhile, local consumption may be weakened as many locals are looking to travel overseas. They are scrambling for air tickets now."
Seafood Delight Group chairman David Leung Chi-wai, who runs about 12 Chinese restaurants, was worried that golden week would turn out worse than before as Hongkongers took off.
"We haven't received an increase in bookings for golden week," he said. "The '0+3' policy only encourages local people to go travelling without any inflow of mainland tourists."
Ray Chui Man-wai, chairman of the catering industry group Institute of Dining Art, also said there had been no increase in restaurant reservations for golden week.
"We don't expect any influx of mainland tourists due to the mainland restrictions," he said. "The '0+3' arrangement also can't bring in more business as arrivals remain barred from dining out during the medical surveillance period."