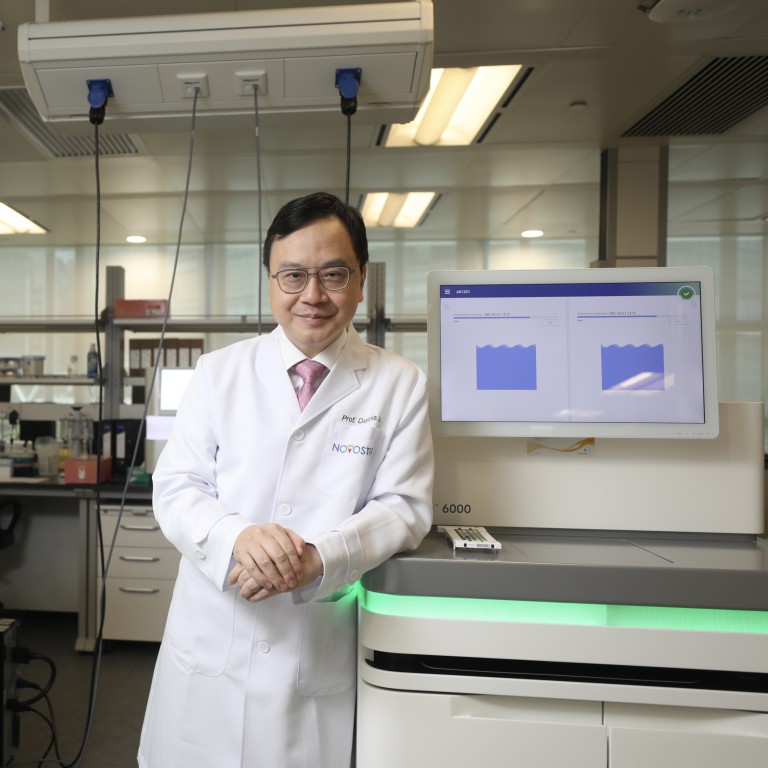 Hong Kong has enough talent to set up national-level biomedical laboratory endorsed by Beijing, says renowned scientist
National laboratory is needed to help pave the way for city to become country's global innovation and technology hub, says Dennis Lo
The lab could resolve a lot of problems through the sharing of data and DNA samples, says Lasker-DeBakey Clinical Medical Research Award winner
Hong Kong has what it takes to set up a national-level biomedical laboratory endorsed by Beijing that could help pave the way for the city to become the country's global innovation and technology hub, a renowned scientist has said.
In an interview with the Post, Chinese University's award-winning Professor Dennis Lo Yuk-ming, known for his prenatal tests for Down's syndrome, said he expected Chief Executive John Lee Ka-chiu to discuss turning the city into an international innovation and technology (I&T) hub during his maiden policy address on October 19.
"Hong Kong is capable of setting up a national biomedical lab endorsed by the country to carry out large-scale research projects in support of the mainland's I&T development," he said.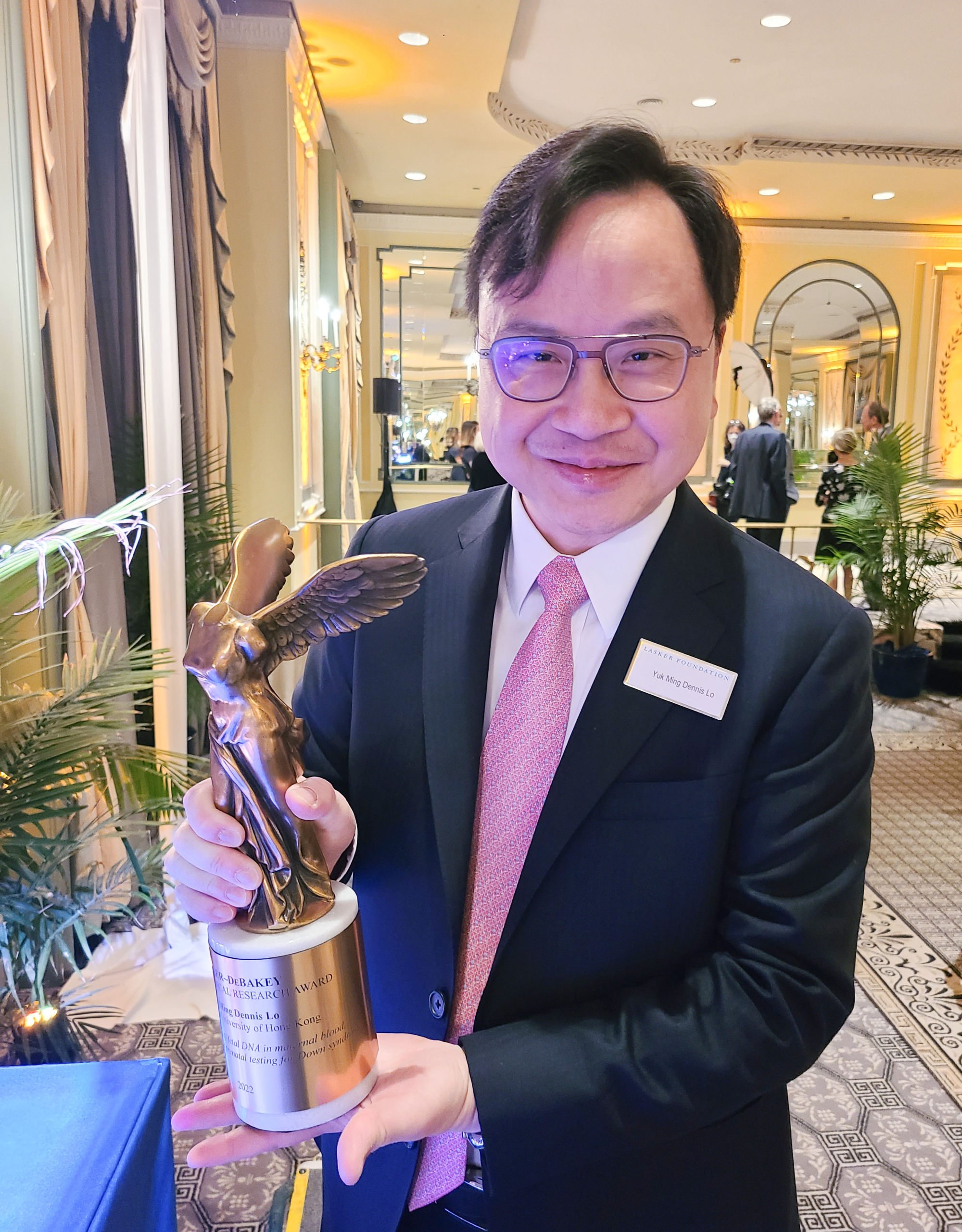 "If this can be established in Hong Kong, it can resolve a lot of research and development (R&D) problems through the sharing of national biotechnology data and DNA samples. This will be a shot in the arm for Hong Kong to become a global I&T hub."
Lo, of the university's faculty of medicine, made the call after he won the Lasker-DeBakey Clinical Medical Research Award last week, America's top biomedical research prize.
This was the latest of 50 awards he has received over the years for discovering the presence of fetal DNA in the blood of pregnant women and developing a prenatal test for Down's syndrome and genetic diseases. The non-invasive test is now used by millions of women annually in more than 90 countries.
Hong Kong does not have a national lab because it requires the approval of Beijing's Ministry of Science and Technology.
Such labs usually concentrate on more complicated, cutting-edge and long-term research to address national strategic needs, while nurturing innovation and scientific excellence. For example, the one set up by the University of Science and Technology in Hefei, Anhui province, is home to a leading facility for quantum physics and quantum information.
Lo argued Hong Kong had what it took to set up a national lab with top-notch biomedical talent, such as renowned neuroscientist Professor Nancy Ip Yuk-yu, head of the Hong Kong Centre for Neurodegenerative Diseases, and leading microbiologist at the University of Hong Kong Professor Yuen Kwok-yung.
Lo said for Hong Kong to become a global I&T hub, as outlined by Chinese President Xi Jinping in the country's 14th five-year plan, it needed to resolve some problems which would in turn help attract global tech talent.
They included easy access to biotechnology samples and data, extension of Hong Kong patents to the
Greater Bay Area
and allowing Hongkongers to start companies in mainland China for some restricted technologies. The bay area is Beijing's plan to link Hong Kong, Macau and nine other southern Chinese cities.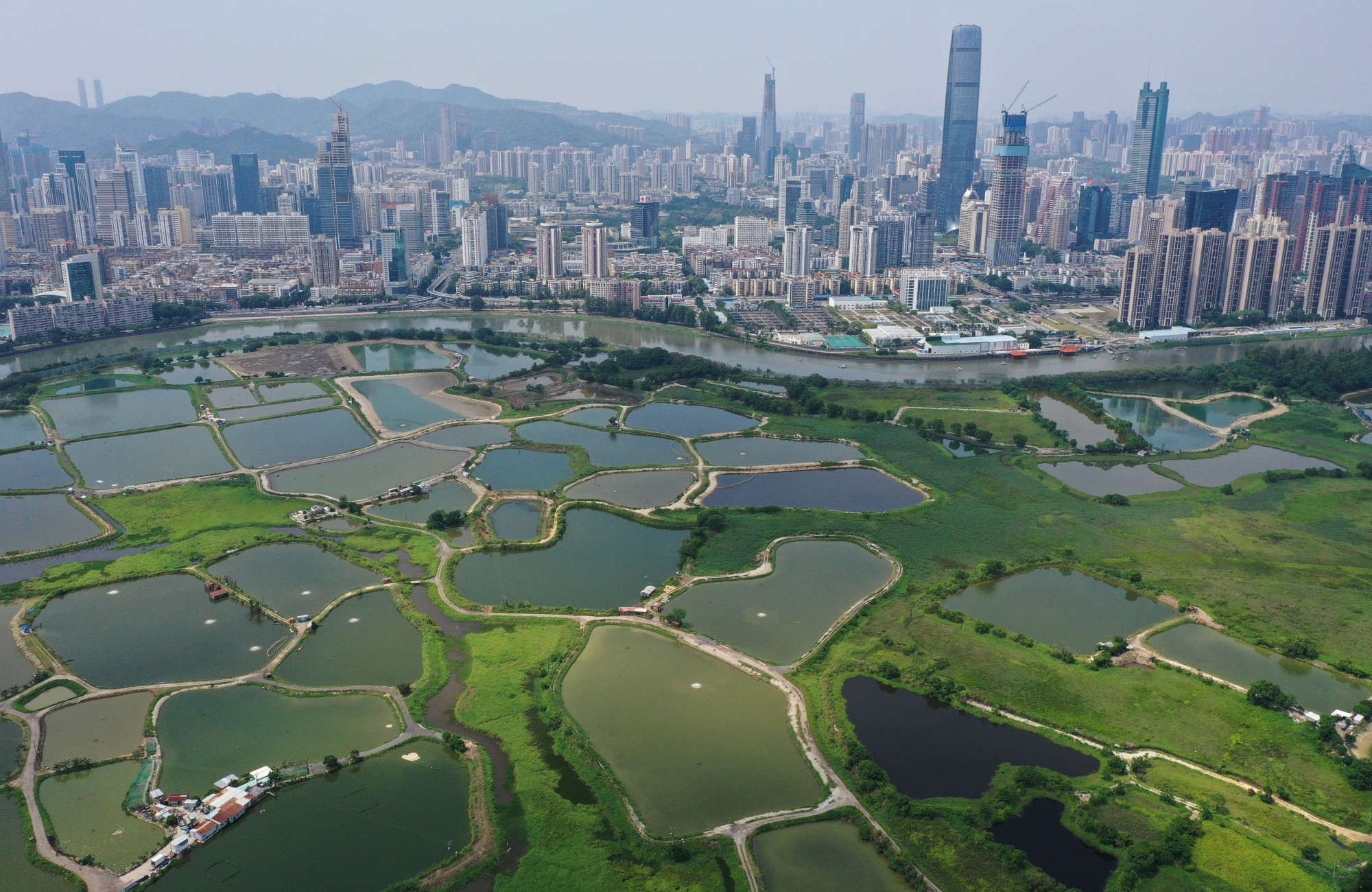 "If the sharing of research data and samples could be done at the Lok Ma Chau Loop, this could enable Hong Kong to expand its research scale and tap the Greater Bay Area market," he said. "Then all the talent and firms will be attracted here for R&D with greater access to national data and samples for their research."
Lo said locally registered patents were not enforceable on the mainland, which hampered the city's development as an I&T hub because tech firms or scientists were deterred from investing in Hong Kong.
"If Hong Kong can provide greater intellectual property protection for scientists by extending their Hong Kong patents to the Greater Bay Area, more talent and firms will come here to obtain patents for their inventions," he said.
Lo said he was a good example of a scientist who had suffered because those policies were not in place. He received royalties for his invention from around the world except from the mainland.
"The non-invasive test I invented never made it to the mainland market as I was not allowed to set up a company on the mainland," he said.
"I couldn't get any data and DNA samples from the mainland so it was difficult for me to tap the mainland market. Before I could get any patents for my non-invasive test, mainland institutions had already copied my methodology and developed the test by themselves.
"In the end 60 per cent of mainland Chinese have used my non-invasive test, but I have never received any benefits from them for my invention."