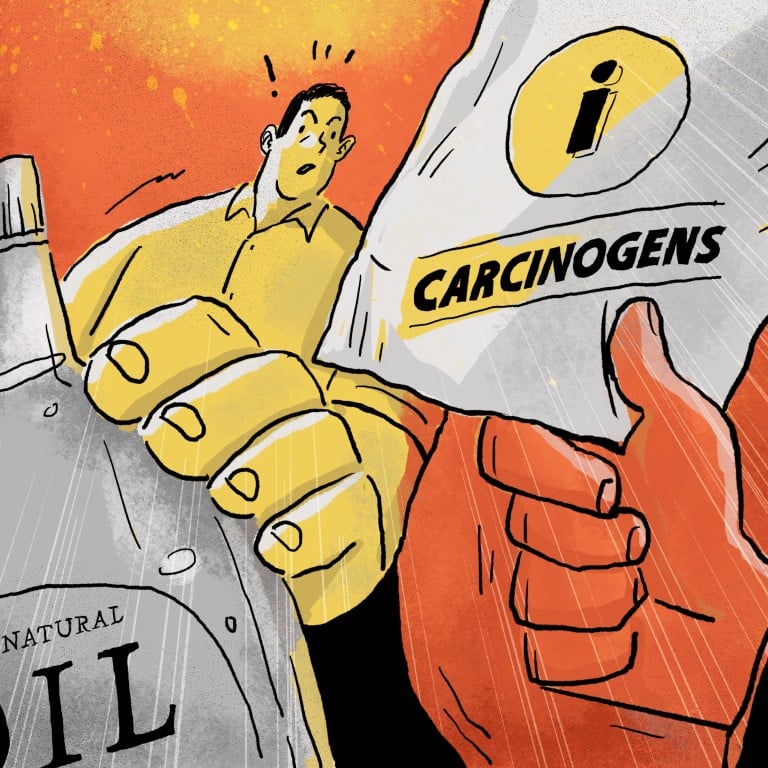 Cancer scare in food tests: 'we just present facts', Hong Kong watchdog Consumer Council says
Consumer Council chief executive Gilly Wong speaks to Post about watchdog's reports on carcinogens in food and the lack of subsequent action
Food safety experts raise concerns over effectiveness of council's reports, saying they stoke unwarranted fears
In the final of a
three-part series
, Rachel Yeo speaks to Gilly Wong, chief executive of watchdog the Consumer Council who discusses criticism of its role and mandate.
Food safety experts have raised concerns over the effectiveness of Hong Kong's
Consumer Council
, arguing its "meaningless" reports are far too technical and stoke unwarranted fears in the public, an accusation the watchdog has stoutly rejected.
Over the past decade, government funding for the council has risen by 54 per cent, going from HK$82.19 million (US$10.5 million) in 2012 to HK$126.79 million last year, with costs for testing and research increasing almost 80 per cent over the same period.
So, are residents getting their money's worth?
In an interview with the Post, council chief executive Gilly Wong Fung-han stressed its role was critical in empowering residents to make their own decisions on what to buy and eat with accurate and transparent information.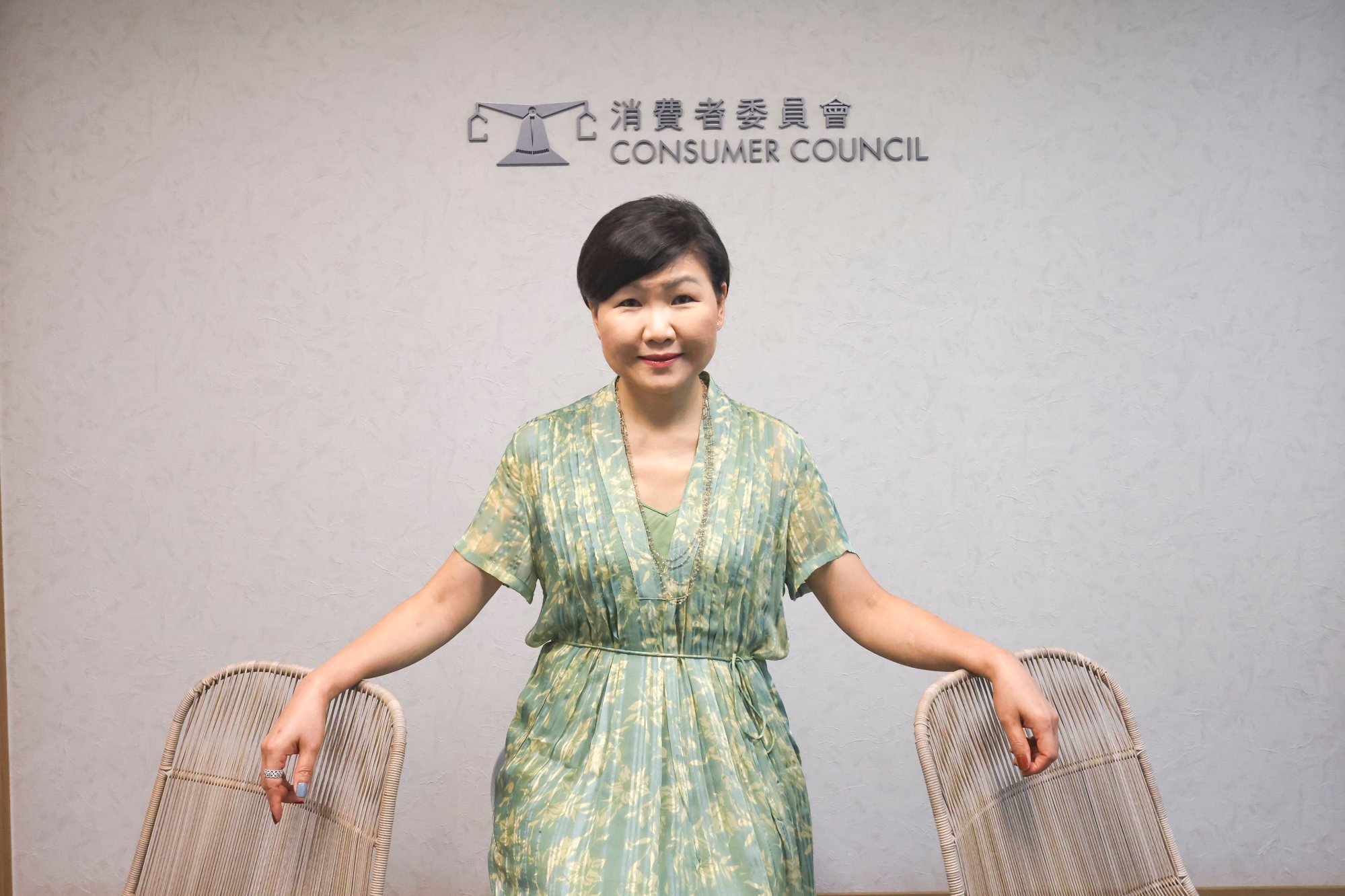 Wong spoke to the Post on its reports on carcinogens and claims from critics on the lack of subsequent action, prompting questions over the usefulness of such findings in guiding consumers. The Post also commissioned independent laboratory tests on cancer-causing substances in several types of foods as a follow-up to the council's own checks on the same products.
During the decade to 2021, the council tested a wide range of products: wine, rice, soy sauces, cooking oils, pre-packaged chilled fruit juices, butter and margarine, honey, cookies and sweet pastries, dried spices, table salts, canned fish, baby milk formula, crispy snacks, pasta, dried fruits, biscuits and baby cereals.
Of these 18 types of food, only five warranted a revisit of test results because the others either contained insignificant amounts of the harmful substances or the government's Centre for Food Safety ruled them safe to consume.
The Post found all five types of food had lower levels of these harmful substances, namely glycidol, 3-MCPD (3-monochloropropane-1, 2-diol), acrylamide, arsenic and 4-methylimidazole, than what the watchdog recorded in checks between 2016 and last year. The council declined to comment on the Post's test results and ruled out repeat testing over time to better inform consumers.
"Resources have been wrongly used," said Dr Fong Lai-ying, an associate professor at the Technological and Higher Education Institute of Hong Kong's faculty of science and technology. "They are wasting so much money on lab tests to say certain products are not good, but then why does the Food and Environmental Hygiene Department allow them to be sold? Why do manufacturers keep producing them? There must be reasons behind it."
But Wong maintained the objective of their reports was not to make residents panic about potentially harmful chemicals in tested food products, saying rather the council protected consumers' rights by providing them with accurate and transparent information to make their own choices.
Addressing concerns the council relied on attention-grabbing headlines to get the public's attention, Wong said the council never strayed from facts.
"We just want to present the facts to the public in a few words," she said. "[We] need to capture the key points in very limited wordings, so we just highlight the key points."
A growing presence
Established in 1974 during the global oil crisis that caused prices of daily commodities to soar, the council tackled quality disparity among such products and later became a statutory body charged with protecting consumers. It evolved over the decades to include other services, such as monitoring product prices and taking relevant complaints from the public.
The council is well-known for its in-depth reports on product tests and studies, presented at monthly press conferences and the Chinese-language magazine CHOICE.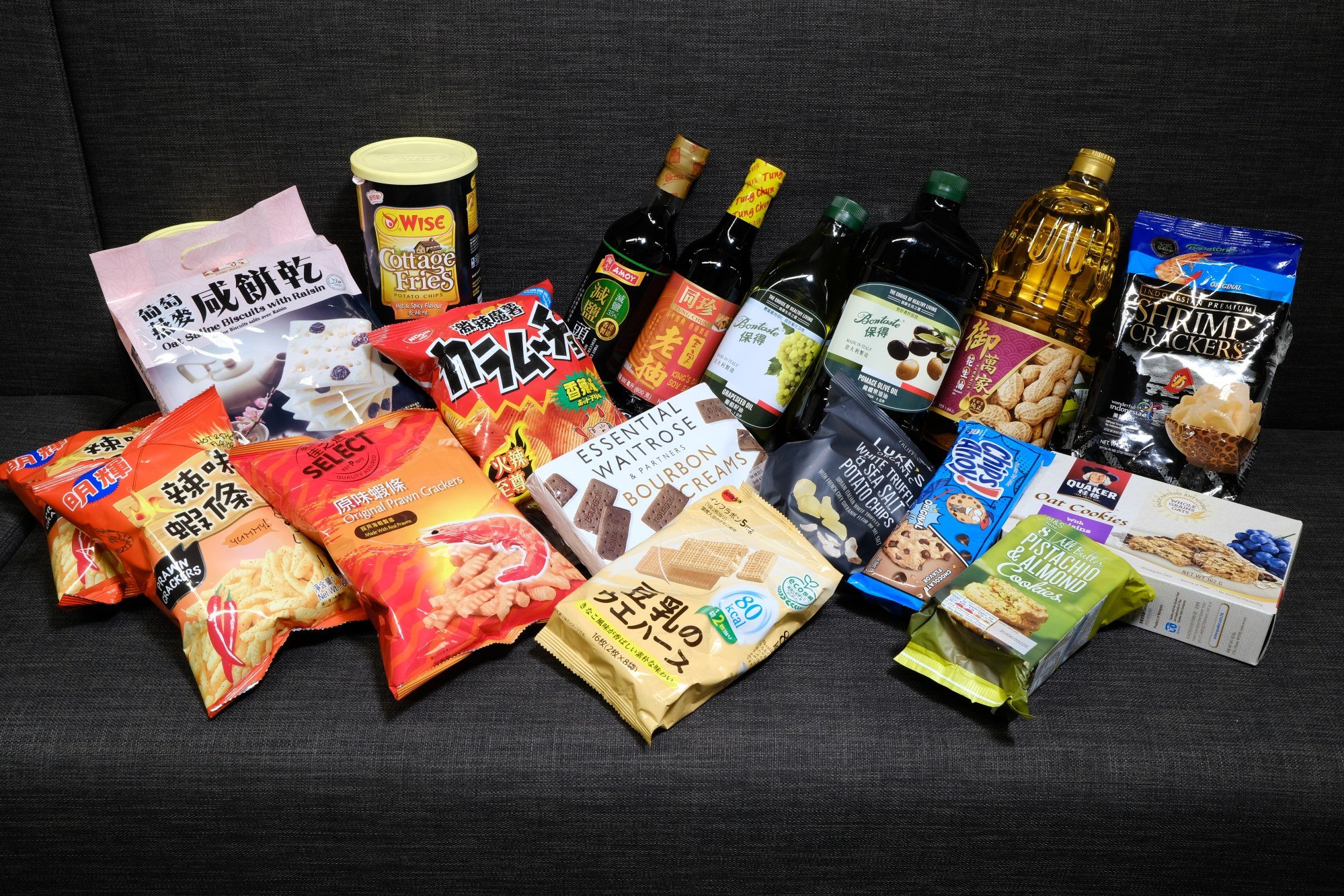 From studying excessive sodium and sugar levels of everyday foods to evaluating the safety of electrical appliances, the watchdog identifies and calls out brands that could be selling problematic products to bolster public awareness and alert regulators.
One of its biggest roles currently is identifying potentially cancerous substances – known as carcinogens – in a myriad of popular foods, such as coffee or cooking oils.
Wong, who became chief executive in 2012, noted the organisation began prioritising testing for carcinogens in food five to six years ago, shifting the watchdog's focus from sodium and sugar levels. Their earliest food test related to carcinogens dates back to 2006, when they tested for acrylamide in crispy snacks while working together with the centre.
"Actually, [carcinogens] are nothing new at all. It was found a long time ago they exist in the market, but at that particular point in time, no one [had brought] it up, no one was aware of it," she said.
If they lacked proper awareness, residents might continue to eat the foods in question without realising the risks involved, she said.
"If we don't let them know there are risks involved, they probably won't adjust their eating habits," she said. "It doesn't mean they should stop eating [these products], but we are telling them that it could be causing a risk, and you should diversify your diet as compared with before."
Besides her current role at the council, Wong is also vice-president of Consumers International, a global federation devoted to consumer rights that counts more than 200 organisations from almost 100 countries as members.
She is involved in setting strategic priorities, reviewing the budget and financial plans, and identifying new partnerships to strengthen global consumer protection.
But some critics such as Fong said the organisation was focusing too much on testing for these chemicals. Carcinogens in foods were typically easily excreted by the body, while only a small amount could be found in a large quantity of the product, she noted.
By overemphasising testing for the chemicals, the council was guilty of "scaring" consumers into believing they could not eat anything without risk, making its studies unrealistic.
A constant barrage of news about carcinogens would "numb" the public over time, making them care less about the associated risks in their food.
"It's not that consumers don't really care about [health risks] nowadays, but because they could be numb and don't care because the news would just tell them not to eat anything," she said.
"If you tell me there are a few types of harmful chemicals in 1kg of chips, I'm not going to eat 1kg of chips [in one sitting] right?"
She added that consumers would trust the market and believe products on supermarket shelves were safe as they had been approved for sale.
Thomas Ng Wing-yan, chairman of the Hong Kong Food Council, an alliance of about 30 industry groups, asked who the council was trying to target with its reports.
"Are [the reports] for the general public or professionals? If it's the general public, you have to bear in mind that most of them are grass-root families who don't fully understand the data and technical terms the council puts out, so are these results really meaningful to the general public?" he said.
But the council emphasised that public demand for food testing had "exponentially increased", especially when it concerned items they regularly consumed.
Feedback from readers and social media discussions, along with discussions by the council's research and testing committee helped the watchdog to decide which foods were worth testing, a spokeswoman said.
While the council aimed to cater to a "diverse spectrum of readers", it acknowledged each individual had different needs, interests, concerns and reading habits, she said.
The watchdog would present its test findings in a "comprehensive and informative manner" in its dedicated magazine for more demanding readers, while key points were often presented in easy-to-digest formats, such as info bites and infographics, she added.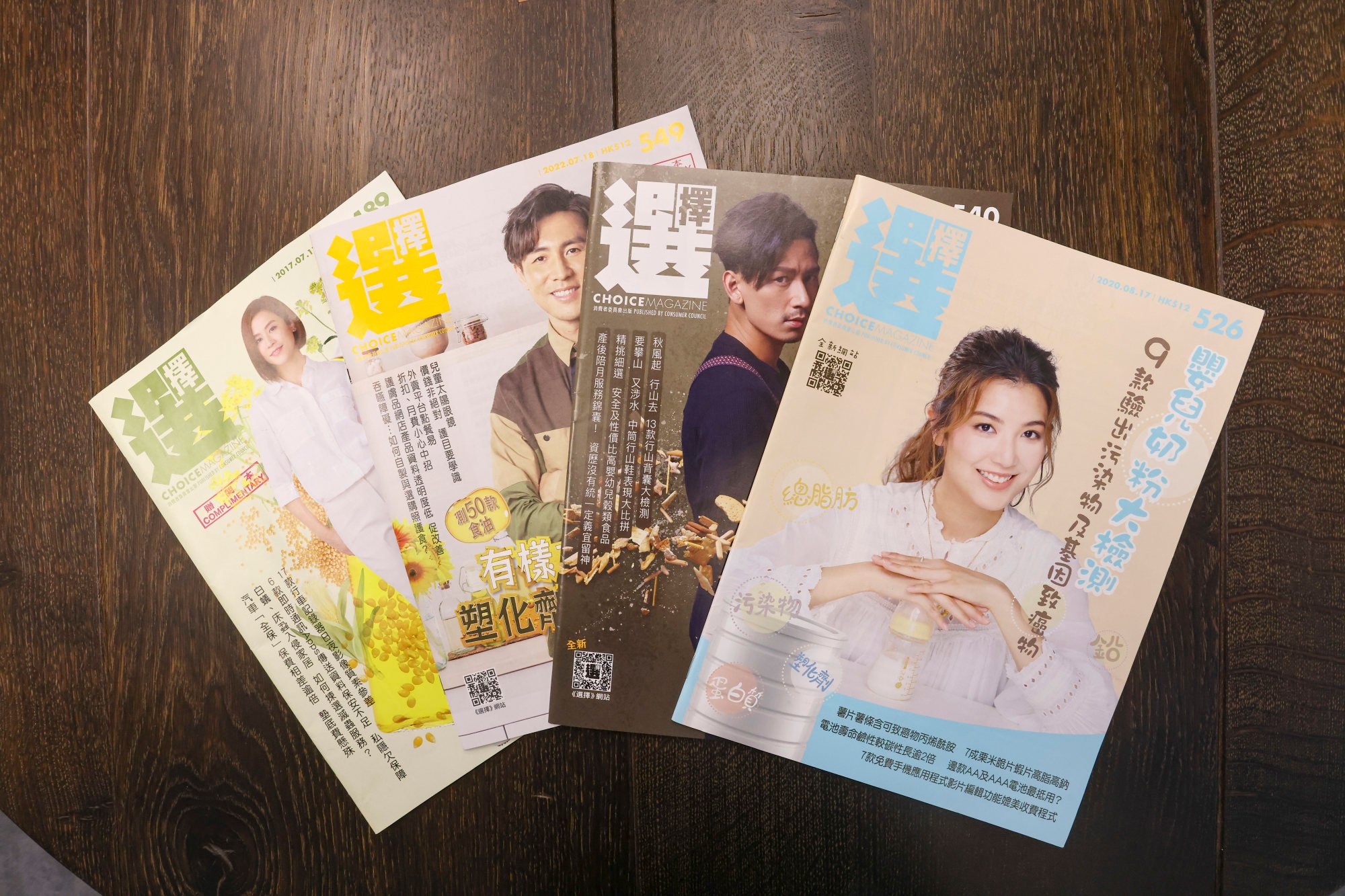 "Not only should consumers have the right to choose their products, but also the right to choose the degree of information they wish to read," she said.
But Ng said he also wondered how well consumers understood the council's advice.
"There is general advice that asks consumers to reduce salt, sugar and other chemicals, but how much exactly should they reduce? Even doctors also consume foods with such substances," he said. "Consumers may form the misconception that all forms of [such substances] are unhealthy and completely avoid them, which in turn may be detrimental to their health."
The council said it had stressed that consumers should seek professional advice for individual dietary needs during its press conferences and in test reports, as everyone's health differed.
Are manufacturers listening?
Fong pointed out the council's reports could not force manufacturers to alter their products, as most of them were only concerned about whether they had infringed upon laws or failed to meet international standards.
But Wong said she believed the council had made a difference as manufacturers did respond by improving their practices, although she conceded doing so could take a long time.
"It is not like a magic wand where all of a sudden [changes] will happen tomorrow," she said, noting manufacturing processes were often complicated and involved many steps. "But it doesn't mean that it can't be done. As long as it shows progress, it is already an achievement because from a production and business standpoint, adding [better] quality control and better ingredients may cost more."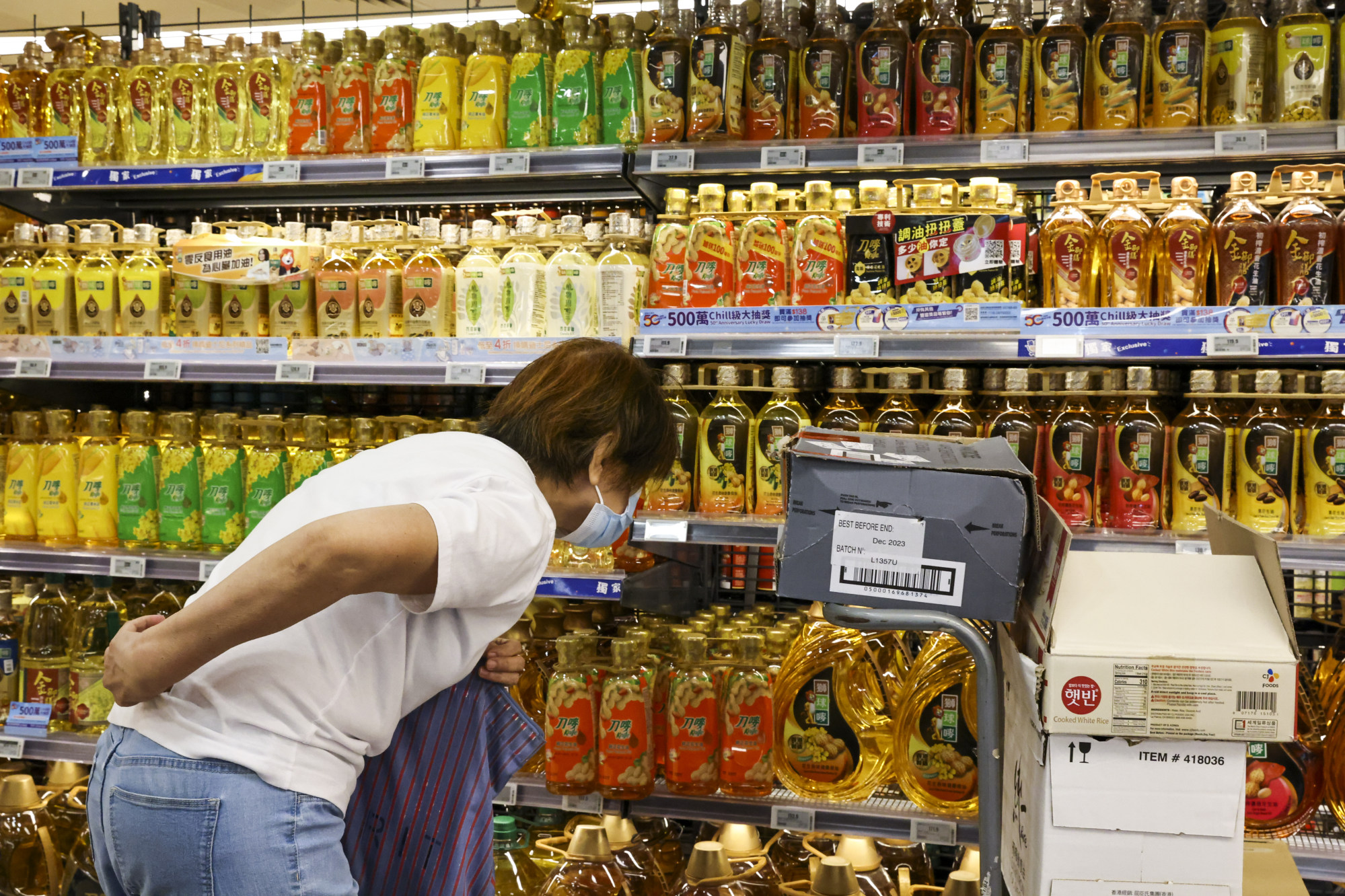 Persistent efforts by the watchdog would eventually pay off, as the market would improve with consumers realising they were being provided with better products and were willing to pay more for them, Wong said.
But she also acknowledged the council could not make every manufacturer change its practices.
"Whether [businesses] want to provide better products to the market, this is something that we want to strive for, but it doesn't mean everyone believes in that, this is the reality," she said.
Ng suggested the council could test food products and provide the findings to the manufacturer, while also discussing ways to make improvements. Only then should it showcase its results and recommendations to the public.
"Don't just do the tests and then show them to the public right after without discussing with manufacturers how to reduce toxic chemicals [in their products]," he said, "Otherwise, it is meaningless."
But the watchdog said it had an established system to engage with both authorities and traders, emphasising test results were always disclosed to manufacturers and suppliers ahead of publishing them in its magazine to give them time to respond and make improvements.
"Furthermore, the collaboration is not limited to the tests published in the monthly magazine, but instead are ongoing. The council regularly communicates with individual traders or the related trader associations on key issues," the representative said.
To critics who deemed the council as a 'toothless tiger', Wong said it was impossible to stop every manufacturer from producing problematic products unless there were regulations stopping certain kinds of pollutants in the market.
"Even if [regulations] say so, there may be some bad guys who will take the risk to infringe the law as well," said Wong. "The work we are doing is having a long-term view and persistent effort to drive the continuous improvement in the market."
The question was also posed on whether the council was the appropriate body to be doing such comprehensive testing and yet be hamstrung in being able to enforce standards and ensure manufacturers and distributors were kept on a tight leash for consumer safety.
In other places, such as the United States, for example, testing and producing reports on carcinogens is a law that the National Institute of Health has to produce regularly.
In Asia, calls for regulation for carcinogens have gone beyond food. A 2013 academic journal published by Environ Health Toxicol urged the South Korean government to establish a national carcinogen list to deal with exposure of carcinogens in the environment, as cancer has been the leading cause of death in Korea in the last three decades. The list should be based on international guidelines, shifting cancer control policy from treatment to primary prevention, it said.
According to Wong, the Hong Kong watchdog had raised the attention of regulators after certain reports were published. For example, one report on infant formula two years ago prompted regulators to look into the ingredients being used, she said.
The council said it also worked closely with the Centre for Food Safety, as each food test conducted by the council was shared with the body to seek their comments prior to publicising the test results.
It would also share such alerts from the centre on its social media channels to support their efforts and to disseminate information to more consumers.
Steven Ho Chun-yin, a lawmaker who represents the agriculture and fisheries functional constituency, called on the centre to work more closely with the council by utilising their food testing data to study food safety issues and formulate policy changes.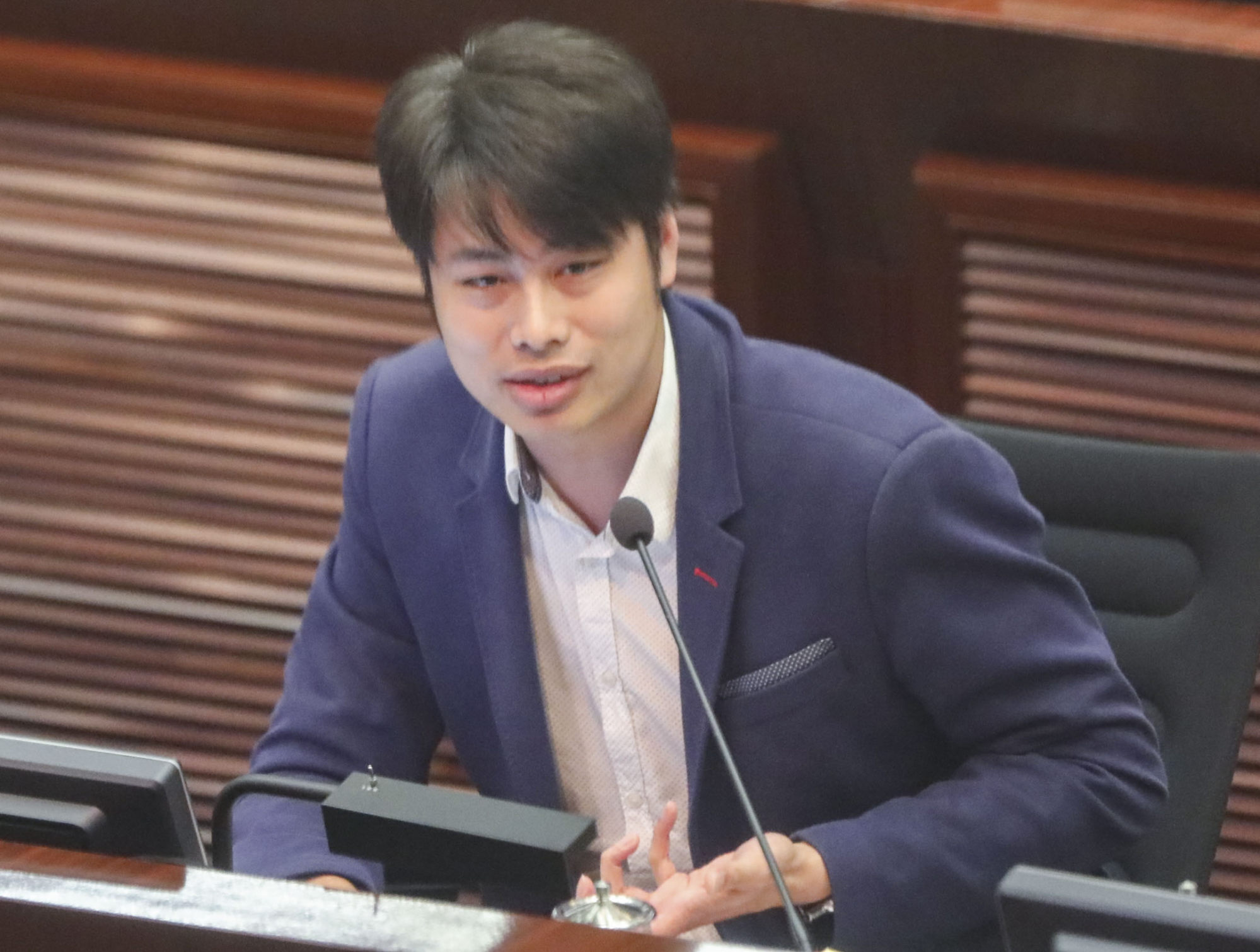 Both parties should also better communicate what the grey areas in food safety were and how they could tackle them together, especially on issues that consumers were not aware of, he said.
A representative of the centre said it have been providing comments to the council's studies on food safety issues and following up cases involving irregularities referred by the watchdog. The department also routinely took food samples for testing under a risk-based principle and would take appropriate follow-up action over unsatisfactory samples, including instructing vendors to stop selling the product or recalling them if needed, the representative said.
The costs of food safety
The council primarily survives on government subvention, which amounted to HK$126.79 million in 2021, up slightly from HK$121.58 million in 2020. Since 2016, the assistance has hovered above the HK$100 million mark.
The watchdog ran into financial trouble in 2014 and by 2017 its deficit had risen to HK$1.47 million after its testing and research costs jumped by one-third and staff costs increased by roughly 6 per cent from the previous year. But it returned to the black in 2021, when it ended the financial year with a HK$4.97 million surplus.
Last year, the government supplied HK$3.96 million for the council to revamp and run its CHOICE magazine, up from HK$3.07 million in 2020 and HK$2.7 million in 2019.
Staff costs have accounted for the lion's share of the expenses, averaging 72 per cent in the past decade. For example, labour costs stood at HK$96.76 million in 2021, or 67 per cent of the HK$144.46 million total expenditure.
Between 2012 and 2021, testing and researching accounted for an average of 5.3 per cent of total expenditure, while an average of 85.7 per cent went to cover staff costs.
The council conducted an average of 57 product tests, surveys and research reports annually each year over the past decade. In 2020, it carried out 52, of which 10 were related to food safety. In 2019, 11 tests out of a total of 54 were related to food safety.
Role is of watchdog, not regulator
Ho said the council still had a role to play and urged the government to give it more resources.
"The council's resources are still limited, I hope they can test a wider variety of food products if they get more resources, especially for more expensive items like red wine," said Ho, who was a member of the council from 2013 to 2019.
Ho said he believed the government could foster a closer relationship with the council to help educate the public about technical food safety issues, such as ensuring more educational articles in its magazine, rather than just focusing on testing supermarket items.
He also called for better product labelling that the government could undertake to complement the work of the council on various risks, starting small such as labelling sugar or sodium levels.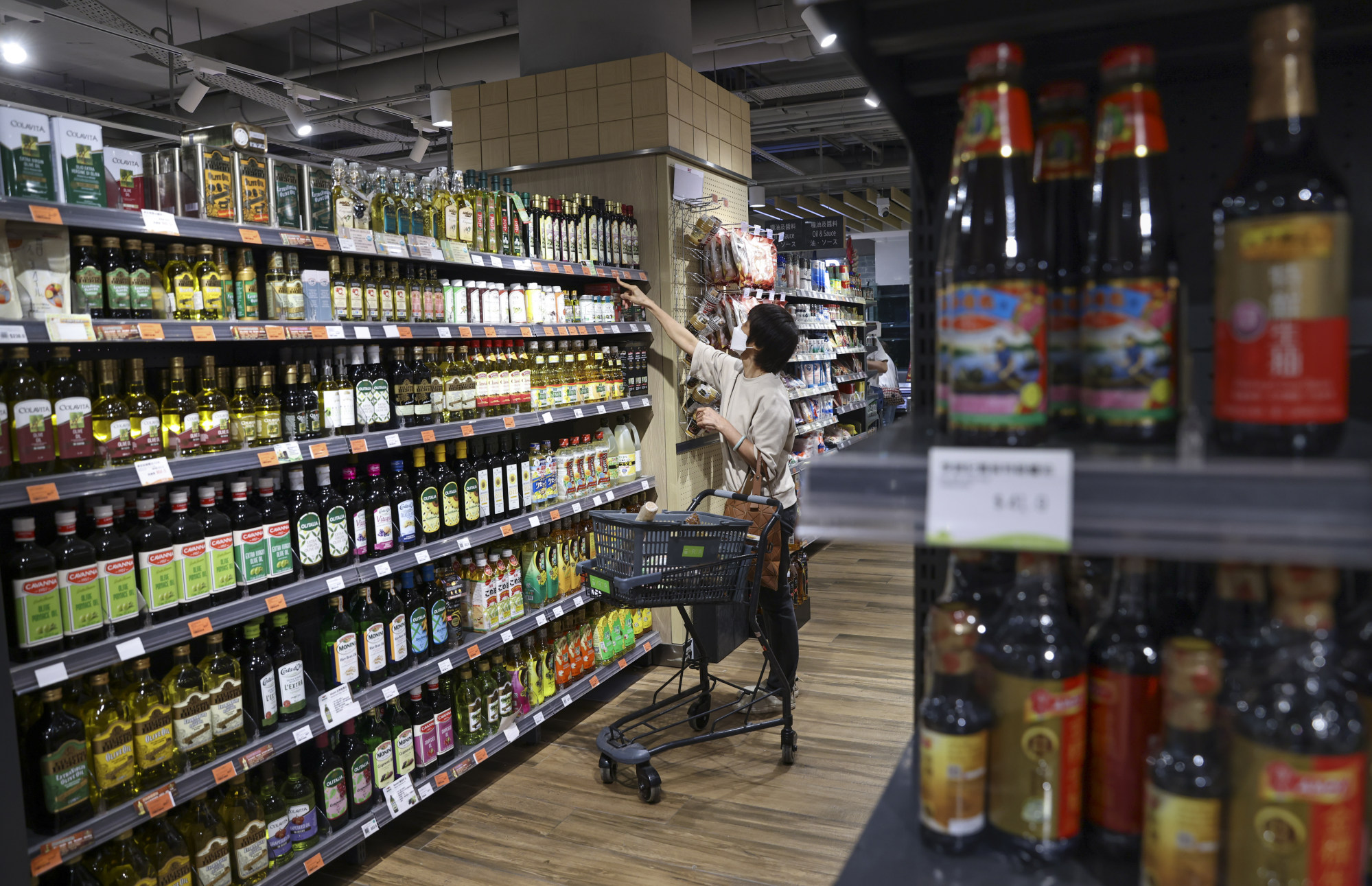 In Wong's view, the council had raised Hongkongers' awareness about health risks in foods they regularly consumed, while also educating them about diversifying their diet and consuming certain types in moderation.
The council had received many suggestions from the public on which products should be tested, but with limited manpower and resources, it had to be selective and prioritise certain types of tests.
Foods deemed to present a higher health risk and which were commonly found in households, such as edible oils, butter and snacks, would be examined more regularly, she said, adding she hoped Chinese medicine and supplements could also be tested more often.
"We have to professionally exercise our judgment, on what perimeters to use, what items to test. This is not just a staff decision," she said, adding that third-party labs and committee members from the government played a key role in advising the council on what to test.
Looking ahead, Wong said the work of the council would never be enough, as the market continued to evolve.
"One thing that we are more than delighted to do is to explain more about our work … we are more than delighted to address any questions," she said.
"But we believe we are watchdog, we are not a regulator. As a watchdog, we've played our role faithfully."
Additional reporting by Denise Tsang and Cannix Yau