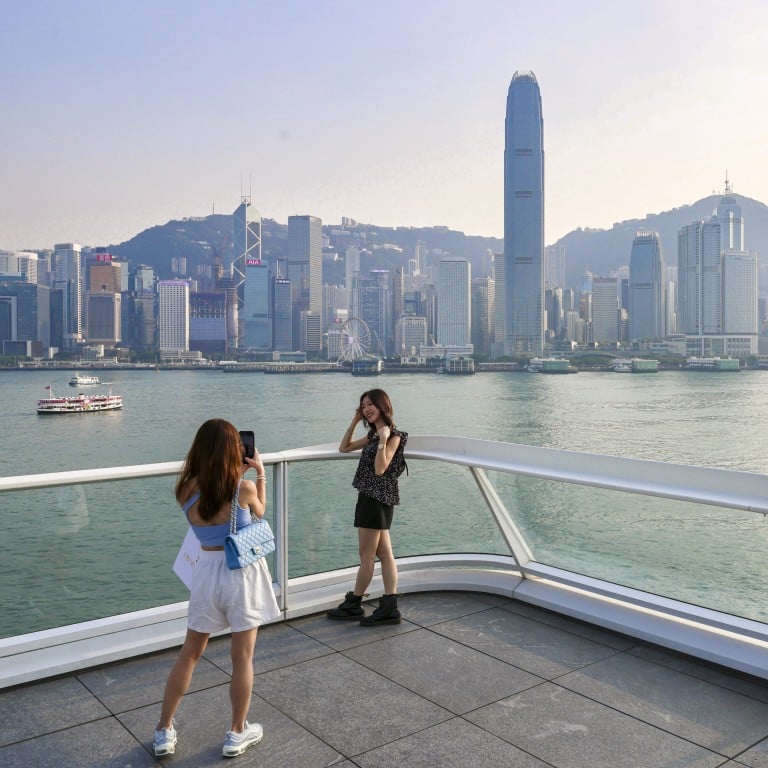 Business travellers expected to be targeted in Hong Kong's airline ticket giveaway, industry leaders say, while urging authorities to include spending packages
Free tickets should be tied to spending packages to ensure travellers go on shopping sprees and support hotels and restaurants, industry leaders say
Economist also calls on authorities to roll out tickets in fourth quarter of this year instead of early next year to maximise economic benefits
Business travellers are expected to be among the groups targeted in Hong Kong's plan to give away 500,000 airline tickets to lure tourists, industry leaders have said, while urging authorities to include spending packages in the scheme to boost the local economy.
An economist also called on the government on Thursday to roll out the tickets in the fourth quarter of this year instead of early next year to maximise their benefits, saying Western travellers were unlikely to be big spenders in the city as their countries might later experience a recession.
The comments by the industry leaders came after the Tourism Board revealed a day before that Hong Kong would hand out 500,000 airline tickets worth HK$2 billion (US$254 million) early next year as part of a global campaign to entice travellers to visit the city once all coronavirus-related restrictions for arrivals were lifted.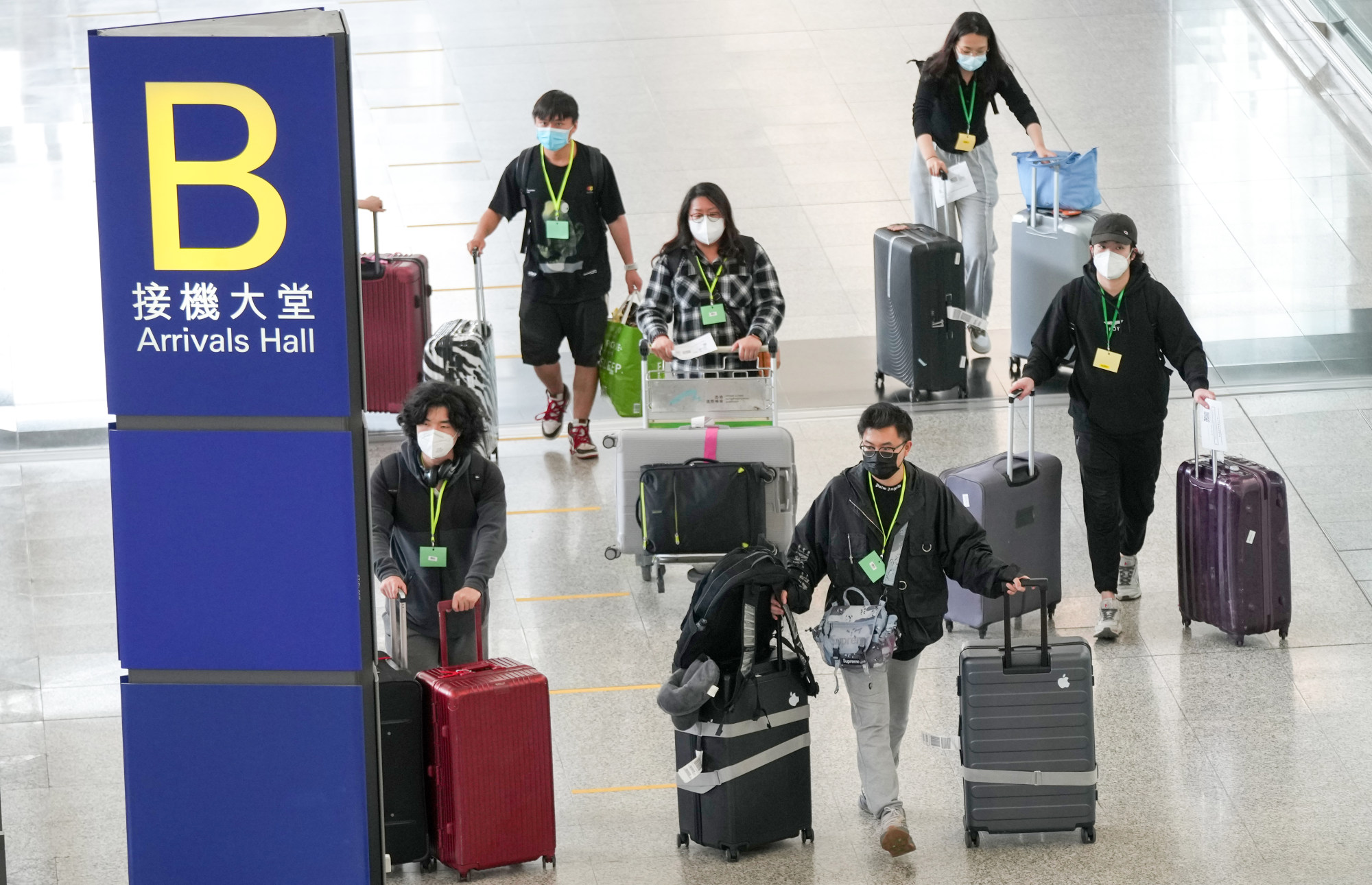 The Airport Authority set aside HK$2 billion in 2020 to buy about 500,000 tickets from airlines, including Cathay Pacific, Hong Kong Express and Hong Kong Airlines. The Tourism Board on Wednesday said a portion of the free plane tickets would also be given to outbound travellers, while some would be distributed via travel agents.
Lawmaker Lo Wai-kwok, an Airport Authority board member, said the statutory body had yet to finalise the arrangement with the airlines, but he expected some of the tickets would be given to business travellers, such as exhibitors and buyers who attended the city's trade shows or conferences.
"It's like the incentive or promotion programme for exhibitors or buyers who attend a trade show. Usually they are given free air tickets for coming to Hong Kong to take part in the exhibition," he said.
"By the same token, business travellers, including exhibitors and buyers, are likely to be one of the targeted groups to get the free tickets this time. They may bring their friends and families to Hong Kong."
Lo added that the tickets should target different groups of travellers from a wide range of places, including those from mainland China who had accounted for a majority of arrivals in the city in the past.
"The free tickets should benefit those who travel frequently to Hong Kong or have close ties [to the city], whether it's for business or leisure purposes," he said, referring to mainland tourists. "I hope that through this stimulus package, travellers from different parts of the world will come to visit Hong Kong to reboot the economy."
Official figures showed the number of inbound visitors in the city during the first eight months of this year reached 184,000, surpassing the 91,400 recorded for all of 2021. But the number was far below the 56 million people who visited in 2019.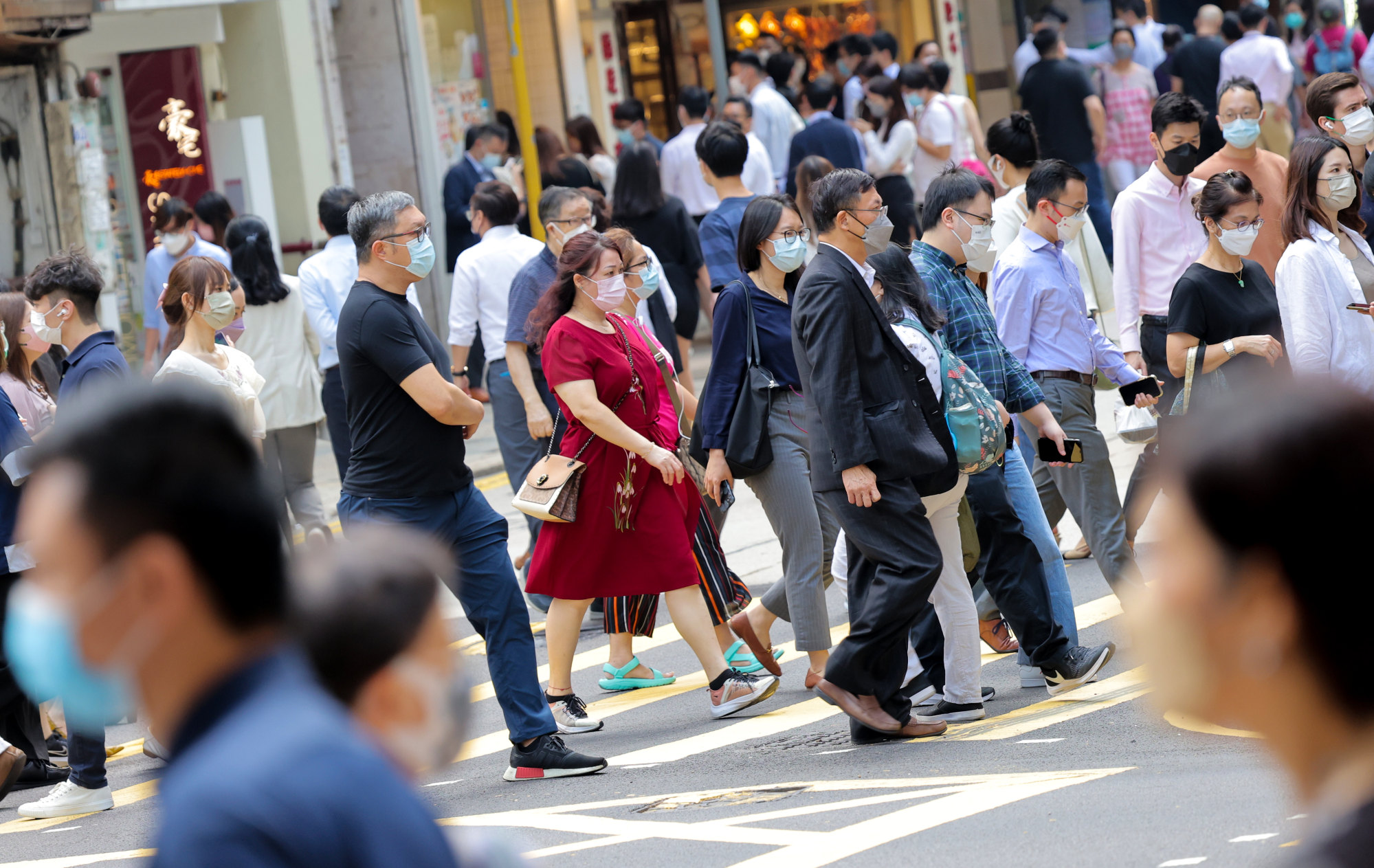 Travel Industry Council chairwoman Gianna Hsu Wong Mei-lun said she was still in discussions with the Airport Authority and that the number of tickets for inbound tourists would be greater than those for outbound travellers, adding that mainlanders would definitely be among the targeted groups.
She suggested tying the free tickets to spending packages to ensure the travellers would go on shopping sprees in the city such as in hotels and restaurants.
"We think that this is not just a giveaway of air tickets. We also hope to create a multiplier effect on different sectors, such as hotels and catering," she said.
"We don't want to see travellers being given free tickets and go solo travelling. We need to have a spending package tied to their tickets to ensure that they will loosen their purse strings in various venues in Hong Kong."
Iris Pang, chief Greater China economist at financial services firm ING, urged the authorities to roll out the tickets in the fourth quarter of this year to maximise the economic benefits.
"The sooner Hong Kong rolls out these tickets the better," she said. "Europe and America are likely to suffer a recession next year so their residents will have to tighten their belts.
"When they don't have money to spend in Hong Kong, what's the point of giving them free tickets?"
Pang argued that if the scheme was rolled out in the fourth quarter of this year, gross domestic product (GDP) growth would be larger at about 1 per cent, while it would be approximately 0.6 per cent if the plan was introduced early next year.
Thomas Shik, the chief economist and head of economic research at Hang Seng Bank, was optimistic that the scheme would create a multiplier effect on the local economy as the travellers would spend money and boost business for different sectors such as retail, catering and hotels.
"The economic benefit won't be one-off as this will create a first-mover effect to lure other visitors to come to Hong Kong," he said. "Buoyed by the giveaway of tickets and the lifting of Covid-19 curbs, economic growth in the first quarter of next year could exceed 5 per cent."
In August, the government downgraded its full-year forecast for Hong Kong's economic performance from 1-2 per cent expansion to between 0.5 per cent growth and 0.5 per cent contraction on the back of a worsening external trade environment.
The city slipped into recession in the second quarter of this year as GDP shrank by 1.3 per cent in the second quarter compared with the same period last year following a year-on-year decline of 3.9 per cent in the first quarter.