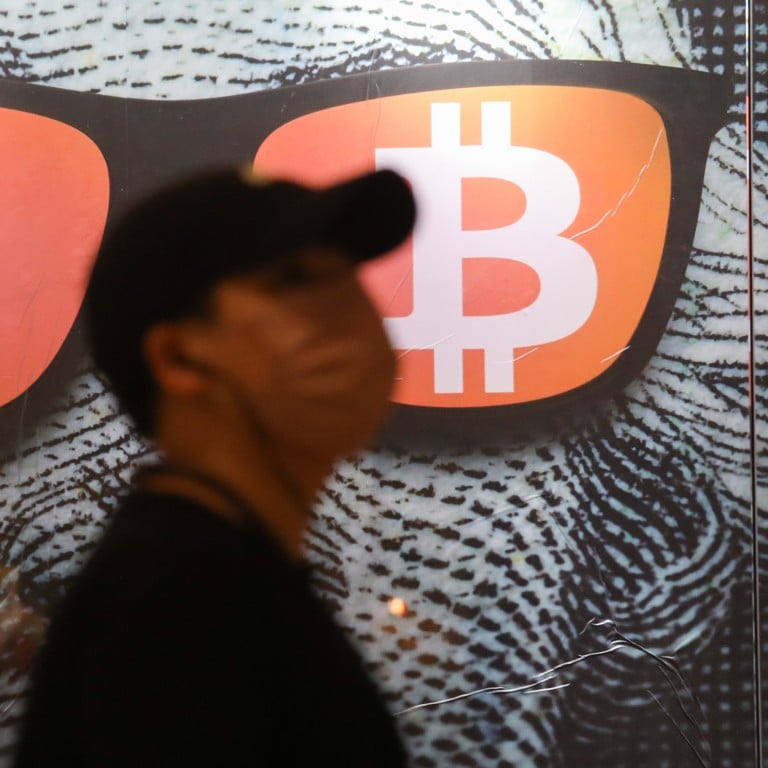 Hong Kong to unveil policy statement on how to make city global hub for virtual asset investors, financial secretary says
Policy statement set to be introduced at Hong Kong Fintech Week later this month, according to finance chief
Academics say careful regulation is needed to protect investors and ensure asset safety and market integrity
Hong Kong is set to roll out a policy statement detailing how the city plans to become a global centre for virtual asset investors, the financial secretary has said, stressing that innovation and technology will be the new driving forces in the local economy.
Financial Secretary Paul Chan Mo-po on Sunday said the policy statement, to be introduced during Hong Kong Fintech Week later this month, would outline the government's vision, strategies and regulatory system for opening up investment opportunities related to virtual assets.
"The policy statement will outline the government's stance in order to demonstrate to the global virtual assets community its vision of developing Hong Kong into an international virtual assets centre, and its commitment and determination to exploring financial innovation with the virtual assets community," Chan said in a blog post.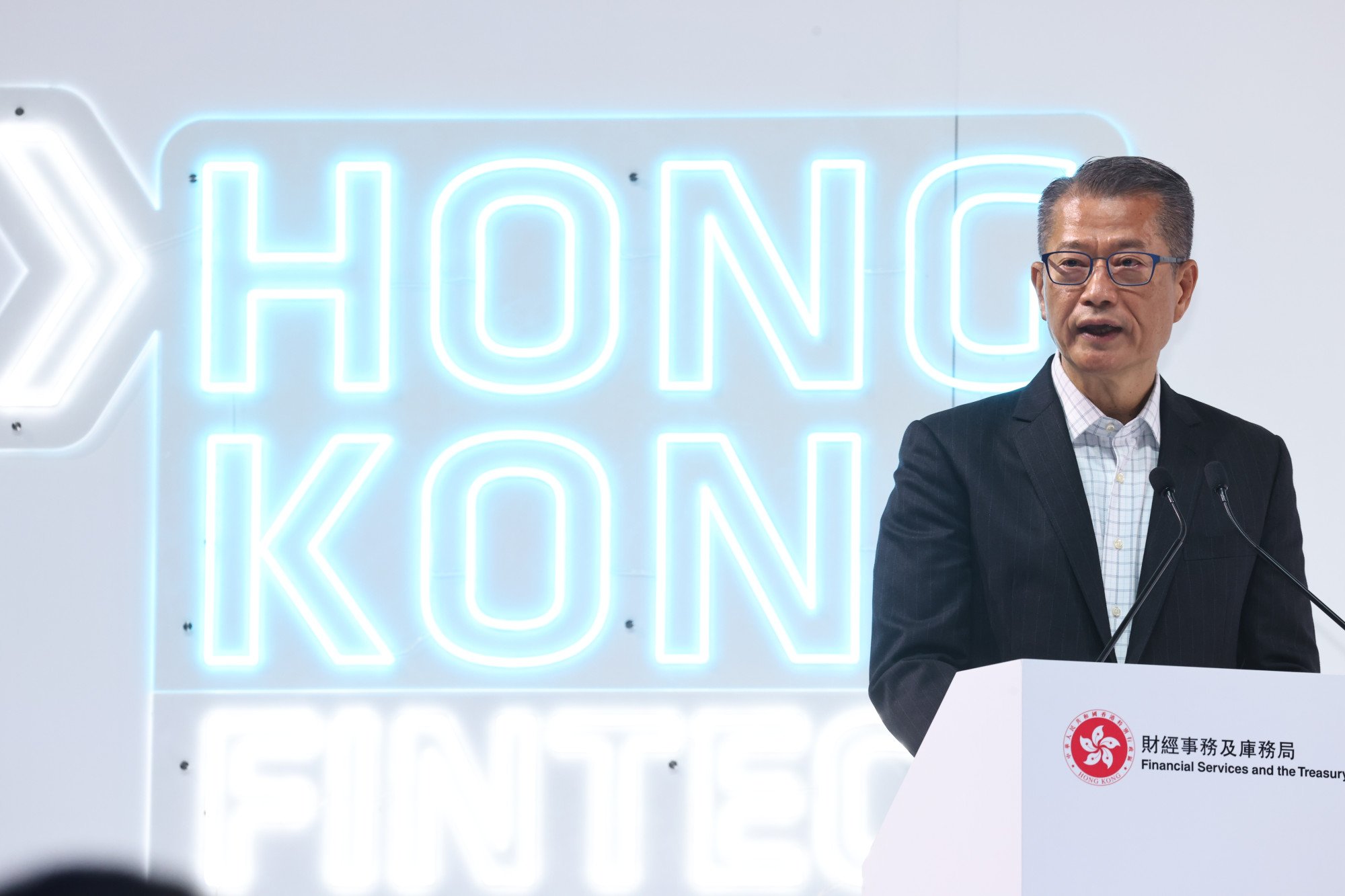 Hong Kong Fintech Week 2022 is expected to be an in-person and virtual event held from October 31 to November 4, with the main conference expected to take place on October 31 and November 1. The theme of this year's event is "pushing boundaries, reaping benefits".
The event is expected to host more than 250 speakers, 20,000 attendees and garner over 3 million views online from more than 80 economies, according to the government.
A virtual asset is a digital representation of value that can be digitally traded, transferred, used to make payments or for investment purposes. It can be used in the form of digital tokens, such as cryptocurrencies and other virtual commodities like NFTs, or non-fungible tokens, and security tokens.
Professor Terence Chong Tai-leung, executive director of Chinese University of Hong Kong's Lau Chor Tak Institute of Global Economics and Finance, said the government's plan was a step in the right direction to help the city reinforce its status as an international financial centre with virtual asset services.
"As virtual assets have received more market attention in recent years, there is a need for Hong Kong to set up a clear regulatory framework like a licensing system to protect investors and ensure asset safety and market integrity," Chong said.
He added he believed that virtual asset investment would initially mainly appeal to professional investors, not ordinary people.
Simon Lee Siu-po, honorary fellow at the university's Asia-Pacific Institute of Business, shared similar views.
"The system needs to be carefully regulated or else it could create loopholes for money laundering," Lee said.
Ken Lo, co-founder and chief strategy officer at digital asset exchange HKbitEX, said the potential policy could focus on whether the scope of investors for virtual assets could be expanded from just professional ones, those with liquid assets worth more than HK$8 million (US$1 million), to retail investors, similar to the United States.
Under the Securities and Futures Commission's current rules, some complex products, such as security tokens, are not open to individual investors with liquid assets of less than HK$8 million.
"If you say that Hong Kong wants to maintain [its status as] an international financial centre, does it have to align with the same system as that of the United States?" Lo said.
He suggested the government launch pilot schemes on security token offerings (STOs) of real estate, as it would be combined with the local industry to promote virtual assets and financial technology (fintech) innovation in capital market fundraising.
The government should get more feedback from market players and launch a cross-disciplinary committee, and clarify related issues with foreign regulators, he added.
Financial chief Chan stressed that the development of fintech would bring about a new business model. "This allows safe and convenient service that can suit individual needs more, and enhance the competitiveness of the financial sector as well as the customers' experience".
Chan added that with the country's support, Hong Kong had an edge in the development of innovation and technology.
He said Hong Kong had been doing well in research, pointing to how five universities in the city had made it to the top 100 universities in the world in an annual ranking, published by Times Higher Education.
Moreover, Hong Kong has 16 state key laboratories and six branches of Chinese National Engineering Research Centres, and 22 joint laboratories with the Chinese Academy of Sciences.
The financial secretary also said the city had injected HK$150 billion over the past five years to promote innovation and technology and nurture talent.
Funding granted via the government's Innovation and Technology Fund had increased from about HK$700 million in the 2013-14 financial year to HK$4 billion in 2021-22, according to Chan.