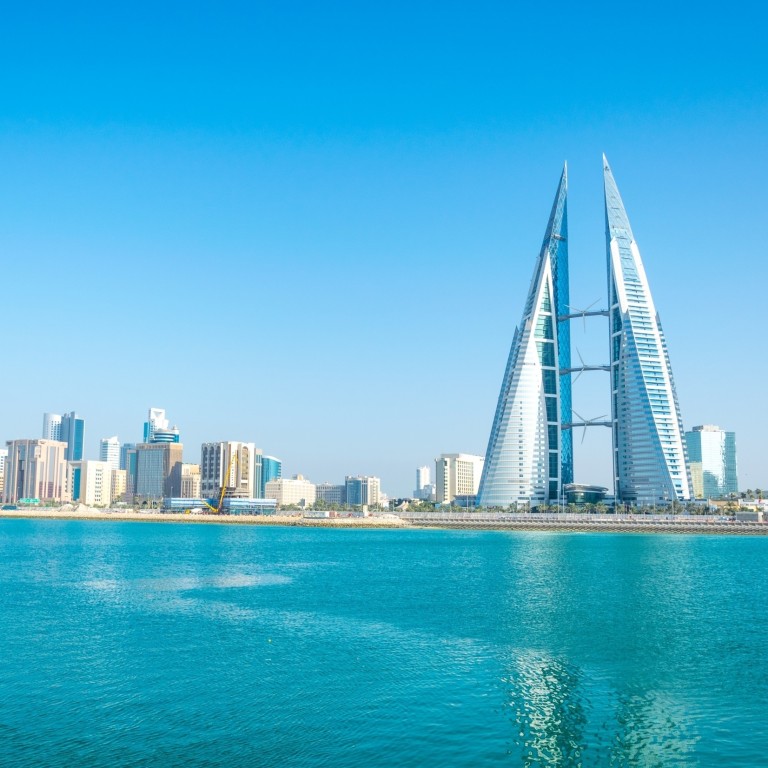 Hunt for investment in Middle East: Hong Kong finance chief to lead delegation to Bahrain and Saudi Arabia as part of policy push
Choice of region deliberate given US-China geopolitical rivalry and sanctions on officials
Paul Chan's visit sparks speculation on whether Hong Kong government will be involved in Saudi Arabia's sovereign wealth fund
Hong Kong's financial secretary is embarking on a series of high-profile visits to the Middle East on a mission to seek investment opportunities in new regions and carve a path to recovery for an economy battered by the Covid-19 pandemic.
Paul Chan Mo-po will lead a delegation to Bahrain on Saturday, after which they will head to Saudi Arabia to attend an international conference, the Future Investment Initiative, to be held from Tuesday to Thursday and run by a think tank under the Public Investment Fund (PIF), the country's main sovereign wealth fund, according to a press statement released on Friday.
The PIF is among the largest sovereign wealth funds in the world with total estimated assets of US$620 billion (HK$4.9 trillion).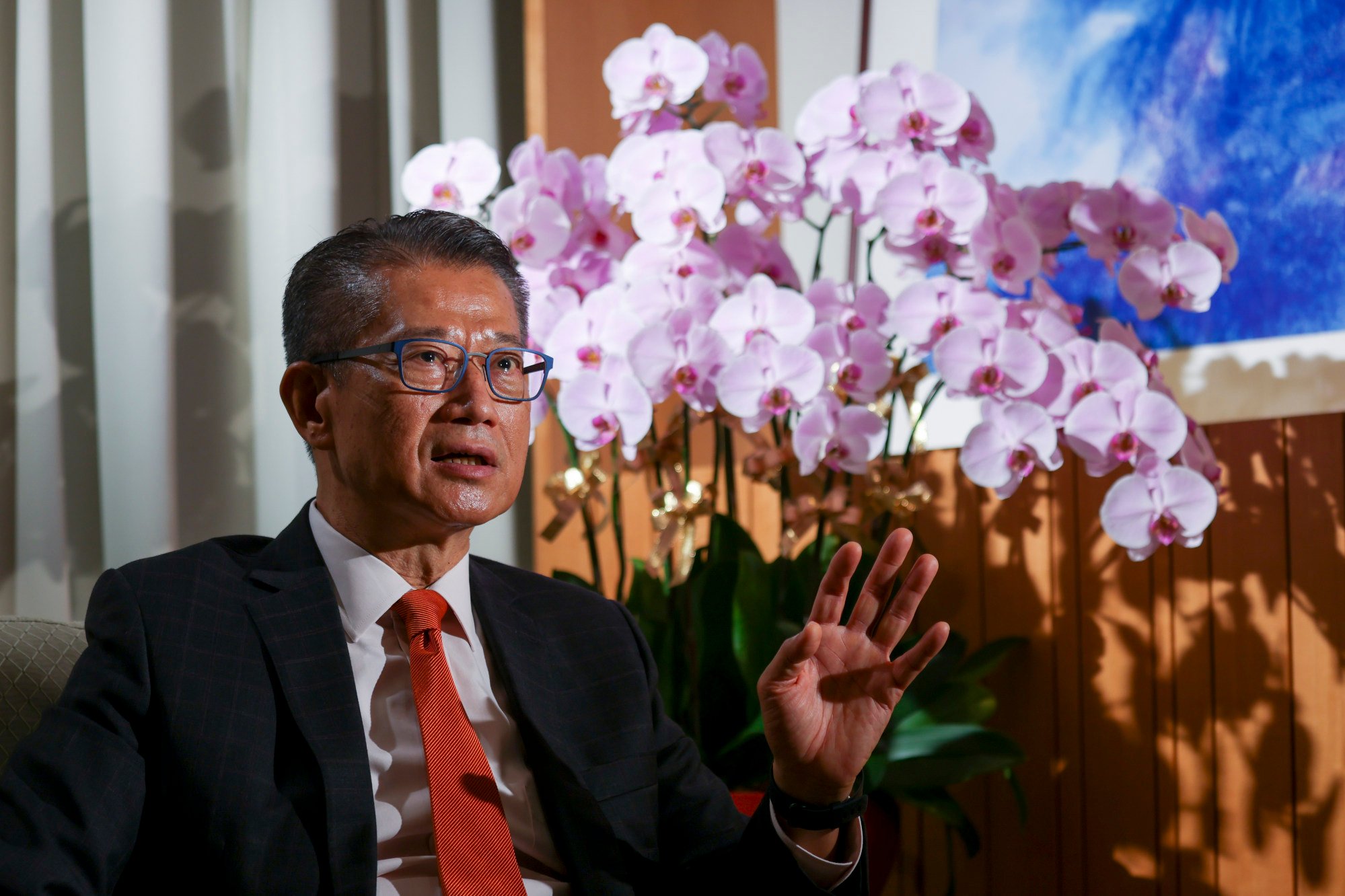 Chan's visits, which sources said had been in the works for some weeks, are tied to two critical missions assigned to him by Chief Executive John Lee Ka-chiu in his first policy address on Wednesday to steer the city's economic development by hunting for enterprises, investment and talent amid a slowdown.
The choice of the Middle East was deliberate given that Hong Kong had been caught up in the geopolitical rivalry between the United States and China, with several of its officials sanctioned, including Lee.
Chan will take charge of the HK$30 billion Co-Investment Fund to entice enterprises to set up shop in Hong Kong by investing in their business, and lead a new Office for Attracting Strategic Enterprises to lure firms with special incentives such as land, tax and financing and a one-stop shop to help them set up their business.
The finance minister said he envisaged his visit would help Hong Kong extend its economic and trade ties with the Middle East and rebuild the image and branding of Hong Kong.
"The chief executive has emphasised in his policy address that we need to tell the world the good stories of Hong Kong," Chan said.
"Principal officials will make visits to overseas, including emerging markets, to showcase the strengths of Hong Kong."
Chan will visit Bahrain on October 23 and 24, promoting to senior government officials and business leaders the huge potential of Hong Kong's economy and the Greater Bay Area market, in a bid to forge closer bilateral trade and investment ties.
He will visit Riyadh in Saudi Arabia from October 25 to 27 to attend the FII where he will be a speaker, share views on the political and economic outlook and highlight to international business leaders Hong Kong's status as a leading global financial centre. Chan will return to Hong Kong on October 28.
"He will take the opportunity to promote … Hong Kong's pre-eminent role as the financial gateway to the mainland, and in helping them to tap the vast business opportunities brought by the mainland's development," the statement said.
The Future Investment Initiative conference will have the theme "Enabling a New Global Order", convening the world's foremost CEOs, policymakers, investors, entrepreneurs and young leaders to talk about investments in technology, analysis of critical industry trends and global networking.
There will be a plenary session titled "China shapes the new global order now", discussing why investors should embrace the country as a key investment ally and how the Middle East can collaborate with it and enhance its position as an important bridge connecting the East and West.
Laura Cha Shih May-lung, chairwoman of Hong Kong Exchanges and Clearing, will be among the speakers this year, along with Bridgewater founder Ray Dalio, JPMorgan CEO Jamie Dimon, HSBC CEO Noel Quinn, Goldman Sachs CEO David Solomon and Blackstone co-founder Stephen Schwarzman.
Chan's visit to the Middle East has sparked speculation over whether the Hong Kong government will have any involvement in Saudi Arabia's sovereign wealth fund, created in 1971 for the purpose of investing on behalf of the government.
The PIF, controlled by Crown Prince Mohammed bin Salman, Saudi Arabia's de facto ruler since 2015, has been labelled one of the least transparent sovereign wealth funds in the world.
It also attracted some controversy over its association with the Saudi government when the country's administration came under intense attack and scrutiny after the murder of journalist Jamal Khashoggi at the country's consulate in Istanbul, Türkiye, in October 2018.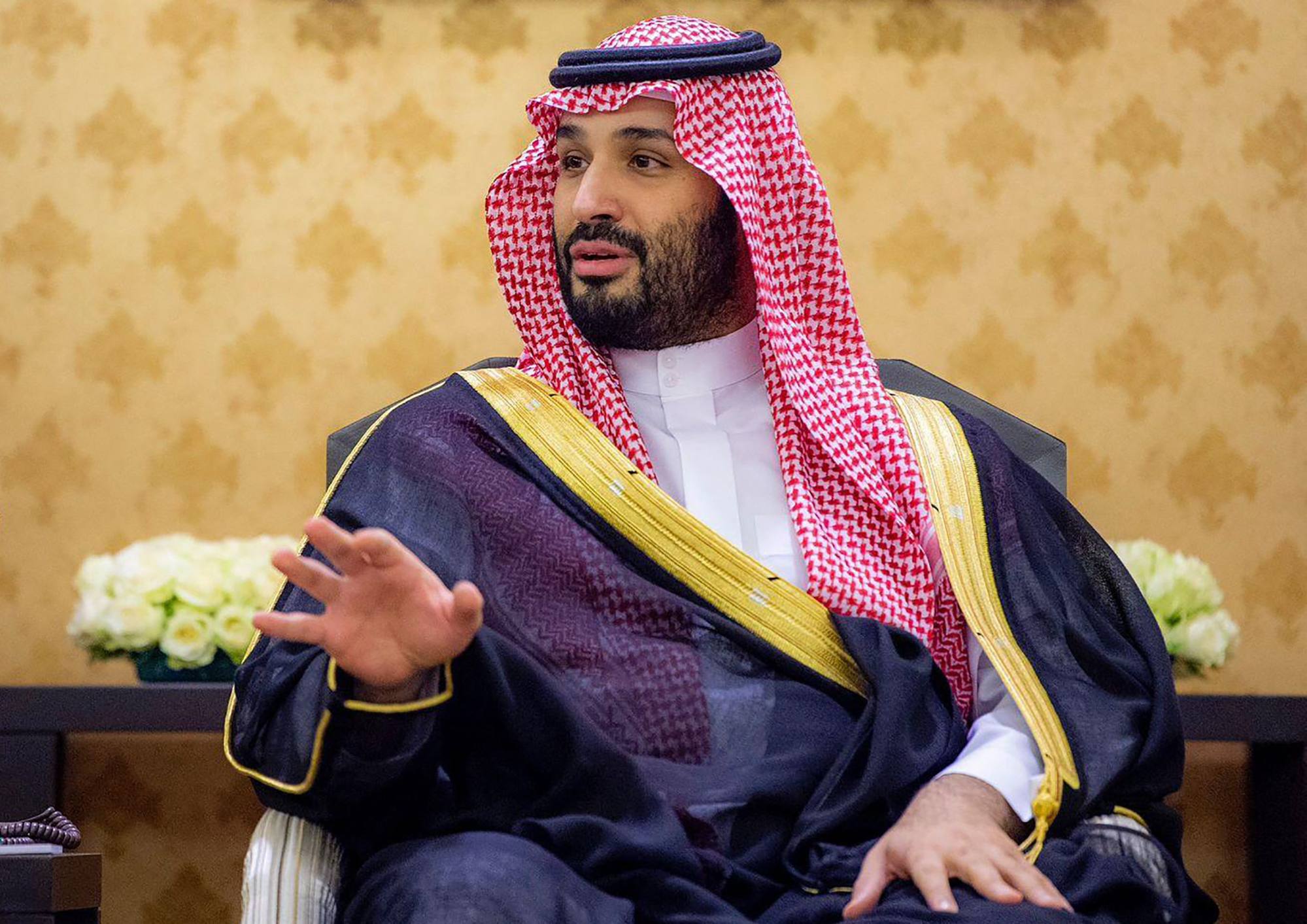 Gary Ng Cheuk-yan, a senior economist at Natixis Corporate and Investment Bank, said it was a good strategic move for Hong Kong to tap investment opportunities in the Middle East, despite Saudi Arabia's image problem.
"Amid the increasingly complex geopolitical tensions, Hong Kong could explore the Middle East market to see if there are opportunities so as to diversify the risks," he said.
"Even if Hong Kong has some form of cooperation with Saudi Arabia, it won't affect its image as Saudi Arabia is a far cry from Russia. But it remains a question mark over whether Chan's visits will bring in investment opportunities to Hong Kong and create a synergy effect for the economy."
Ng advised Chan and his team to target Middle East money for financial technology investment and also for family offices in Hong Kong for asset and wealth management.
Simon Lee Siu-po, an economist and honorary fellow at the Asia-Pacific Institute of Business at Chinese University, said it was not a bad move to explore business opportunities in the Middle East and promote Hong Kong's advantages to global investors.
"It can be a way to tap into a new market and attract foreign investors who could invest in Hong Kong's property market and life science technology," he said.
Hong Kong has been eyeing investment from the Middle East. The city was one of several global exchanges vying for state-owned oil producer Saudi Aramco's
US$25.6 billion
initial public offering (IPO) in 2019.
But Aramco's IPO was eventually slashed by three-quarters, and the company decided to list on the Tadawul exchange in Riyadh, with a simultaneous listing of its American depositary receipts in New York. Hong Kong Exchanges and Clearing later invited Aramco to raise additional funds through follow-on listings in the city.
It was reported that mainland Chinese authorities had considered incentives to allow Hong Kong-listed foreign companies such as Aramco to be admitted to the Stock Connect scheme, a transborder stock trading plan which will give mainland investors access to shares via Hong Kong if they are considered dual primary listings subject to the city's supervision.
If Aramco is allowed to list in Hong Kong, it would allow individual investors in China to own stakes in the world's largest crude oil exporter through the city.