'Inevitable' for Hong Kong to shift from 'big market, small government', combining capable governance with market efficiency: Paul Chan
Financial secretary says authorities working 'at full speed' on institutional and structural arrangements for city's investment vehicle, which he will helm
Amid global uncertainties and escalating risks, he says, relying on market forces will cause the city's industries to fall into a state of underinvestment
Hong Kong's finance minister has insisted it is "inevitable" for the city to shift from its long-held "big market, small government" economic stance to one that can better combine a capable administration and an efficient market amid underinvestment in turbulent times.
Financial Secretary Paul Chan Mo-po on Sunday said authorities were working "at full speed" to formulate institutional arrangements and the governance structure for the Hong Kong Investment Corporation (HKIC), which was announced in the policy blueprint.
The new finance vehicle, widely seen as similar to Singapore's state investment firm Temasek and which will manage a HK$30 billion (US$3.8 billion) Co-Investment Fund to attract enterprises, was unveiled by city leader John Lee Ka-chiu last Wednesday, signalling his administration's embrace of interventionist strategies.
In his blog post on Sunday, the finance minister, who will lead the investment vehicle, acknowledged the government's departure from its laissez-faire economic policy held since the colonial era.
"The whole development concept has clearly moved from the past 'positive non-intervention' and 'big market, small government' policy towards a direction that could better combine a 'capable government' and an 'efficient market'. This is an inevitable choice for Hong Kong," Chan said.
Amid global uncertainties and escalating risks, he said, relying on market forces would cause the city's industries to fall into a state of underinvestment, hampering the goal of "heightening growth momentum, raising growth speed and finding new economic growth points".
"In areas that face the fiercest competition in the world and need government guidance, we dare to lead, commit and accelerate the development," he said.
"In areas that require market forces to propel, we will allow the market to unleash its potential by creating a favourable environment and conditions."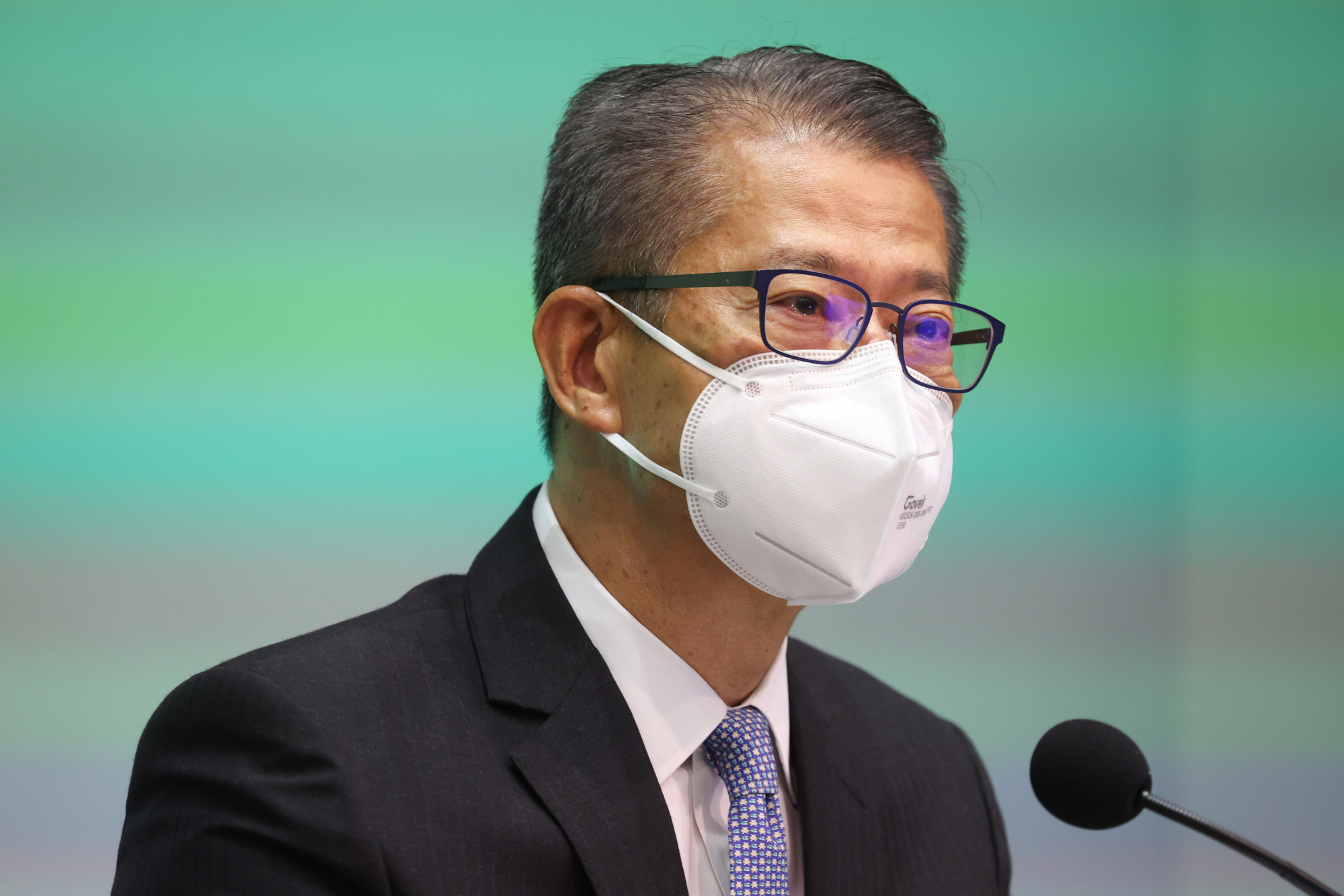 Chan added this was "the only way" to boost economic growth by unleashing the powers of a capable government and the market with highly effective resource allocation.
The shift in tone reflected the government's alignment with President Xi Jinping's expectations, laid out in his speech when he visited Hong Kong on July 1 to mark the 25th anniversary of the city's return to Chinese rule. Xi had tasked the local administration to "transform concepts of governance to balance the relationship between the government and the market".
Economists had warned that the results of an interventionist approach could take "decades" to yield and would require the government to have
a precise, visionary industry policy
to diversify Hong Kong's economy for long-term developmental needs.
In his blog, Chan also vowed to transform the city's economy, which has been criticised for being too reliant on the finance industry, by developing technological innovation and becoming a sector that could facilitate a wider application of this to traditional industries.
The latest government data found the finance and insurance sector was the top contributor to Hong Kong's gross domestic product in 2020, accounting for almost a quarter of the city's economic activity. The next private sectors in the rankings were property ownership and professional services, which accounted for 11.8 per cent and 9.6 per cent, respectively.
According to the figures, gross domestic expenditure on research and development for the innovation and technology industry increased from 0.46 per cent in 2000 to 0.99 per cent in 2020.
Last year, Hong Kong's regional rival Singapore reported an expenditure of 5.6 per cent on research and development for its innovation and technology sector.