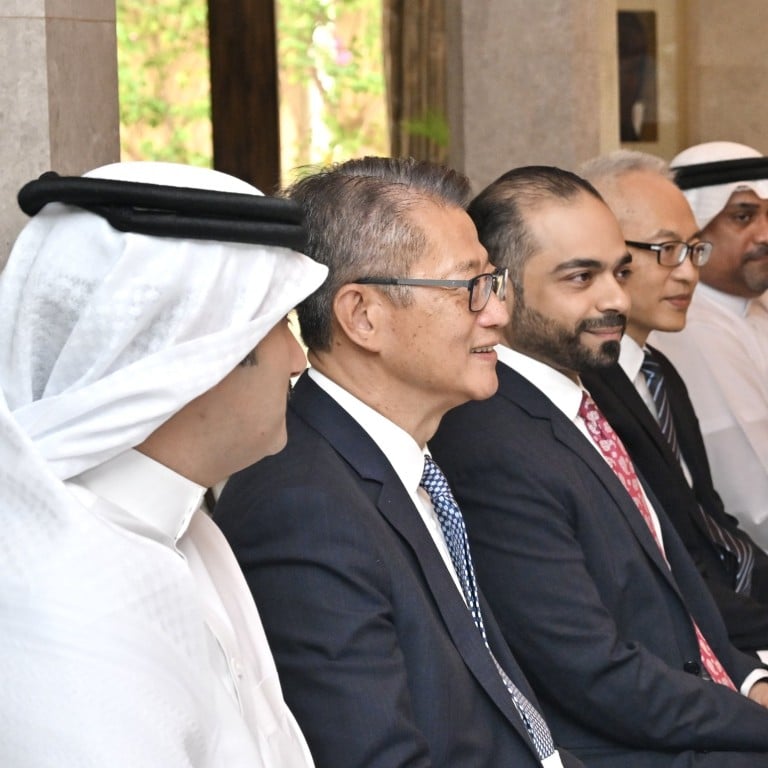 Exclusive

|
Middle Eastern firms, sovereign funds interested in Hong Kong listing opportunities, finance chief Paul Chan says
Hong Kong stock exchange reaching out to Saudi oil giant Aramco, Financial Secretary Paul Chan says
Minister, on week-long tour of region, says companies and funds seeking to increase Asian exposure amid rising global tensions
Significant firms and sovereign fund leaders in the Middle East have expressed interest in listing and investment opportunities in Hong Kong, according to the city's finance chief on a visit to the region.
The Hong Kong stock exchange was reaching out to Saudi oil giant Aramco, Financial Secretary Paul Chan Mo-po told the Post on Monday in an exclusive interview from Bahrain, travelling overseas just days after Chief Executive John Lee Ka-chiu
promised
an aggressive global campaign to attract talent and enterprises.
"I understand that the HKEX is also making a direct approach to them [Saudi Aramco], so we stand ready to assist them if they are interested," he said.
"But I will say that in the Middle East, there are a lot more companies than Saudi Aramco. There are other companies, some are family owned, but very big, very successful, and some in specialised sectors. So I think going forward, we can explore further as to the attractiveness of Hong Kong for them to get a listing."
The finance chief pledged that Hong Kong officials would contact Bahraini companies seeking to list on the city's bourse, pointing to a mutual need on both sides to diversify away from the United States and Europe amid rising geopolitical tensions.
Chan also raised the possibility of entering into free-trade agreements or investment protection and promotion agreements with partners in the region.
"One of the sovereign fund managers told us, they need to rebalance their portfolio, meaning that they, apart from investing in the US and Europe, they need to increase their exposure to Asia, because this is the future growth area. This is an area that offers tremendous prospects and opportunities," he said.
"Traditionally, they will look to London or New York for their listing. But in our discussion, they feel interested and excited about the possibility of coming over to Hong Kong for a listing.
"It is because by listing in Hong Kong, they will be able to access international investors, as well as the investors from the mainland."
Chan is on a week-long tour of the Middle East, his first overseas trip since visiting London three years ago before the coronavirus pandemic broke out. He travelled to Bahrain on Saturday, and met the gulf state's finance officials on Sunday, among others.
The minister will visit Saudi Arabia from Tuesday to Thursday and is due to speak at the Future Investment Initiative conference in Riyadh, an event organised by a think tank operating under the Public Investment Fund, the country's main sovereign wealth fund.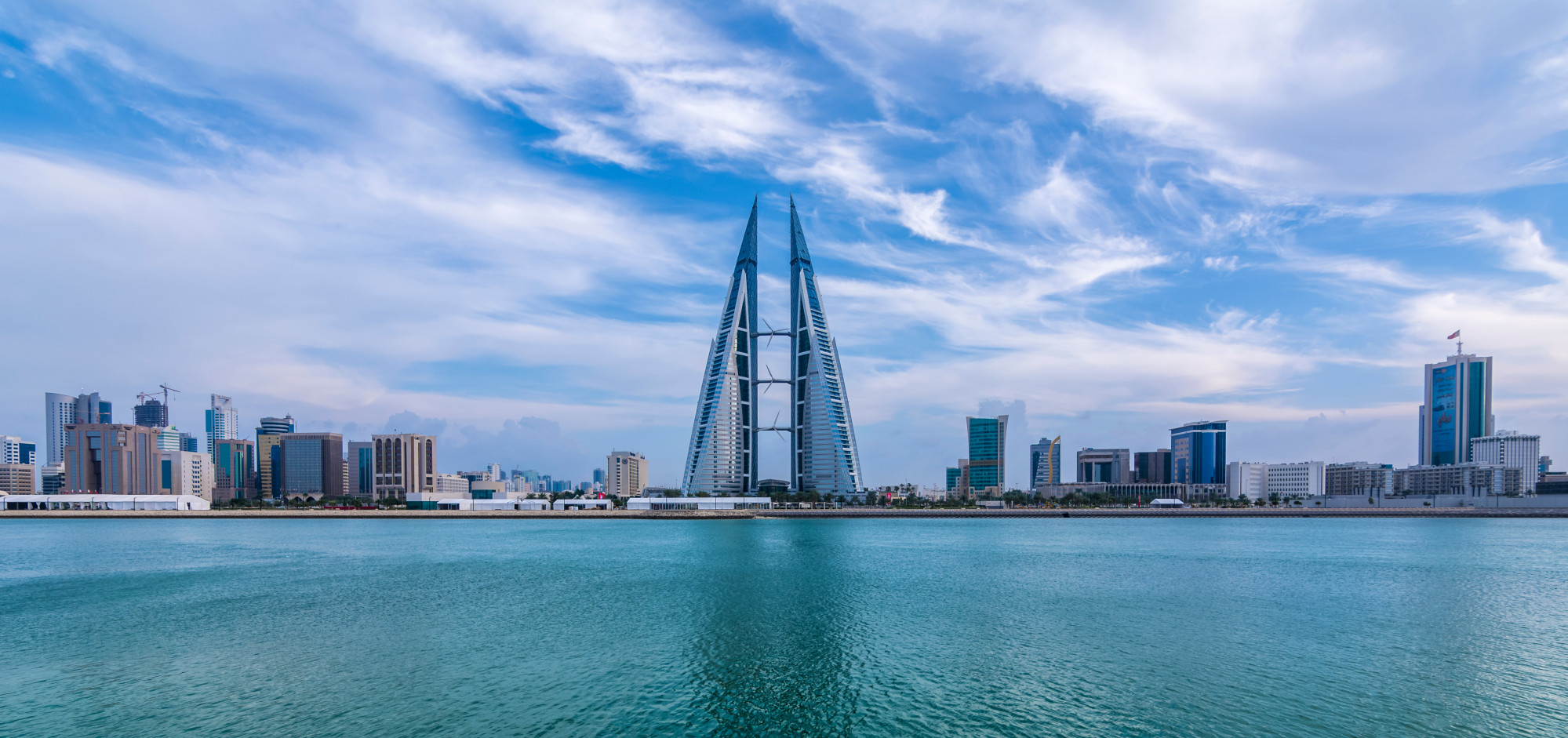 In 2019, Hong Kong was one of several global exchanges vying for state-owned oil producer Saudi Aramco's US$25.6 billion initial public offering.
But Aramco chose to list on the Tadawul exchange in Riyadh, with a simultaneous listing of its American depositary receipts in New York. Hong Kong Exchanges and Clearing later invited the company to raise additional funds through follow-on listings in the city.
Chan said that while Bahraini businesses were generally aware of Hong Kong, they had "limited knowledge" of the government's policies, such as the Greater Bay Area plan, which seeks to turn Hong Kong, Macau, and nine Guangdong cities into a finance and tech hub rivalling Silicon Valley by 2035.
As part of the outreach effort, Hong Kong authorities would help bring business executives to the city to showcase its advantages, he pledged.
"When they come, they will be able to … see for themselves the possible area of cooperation here," he said. "I had promised them that if they come we can organise a programme for them to visit not just our stock exchange, but also other areas like our innovation and technology sectors."
Chan added that in the future, talent from the Middle East could also be lured to Hong Kong under new incentives by bridging the cultural gaps and increasing understanding of the city.
"I think this is more than a goodwill visit," he said. "This visit is very fruitful in terms of breaking ice, establishing contacts, mapping out the follow-up action, and having my colleagues and their colleagues continue to follow up to have our objectives realised."