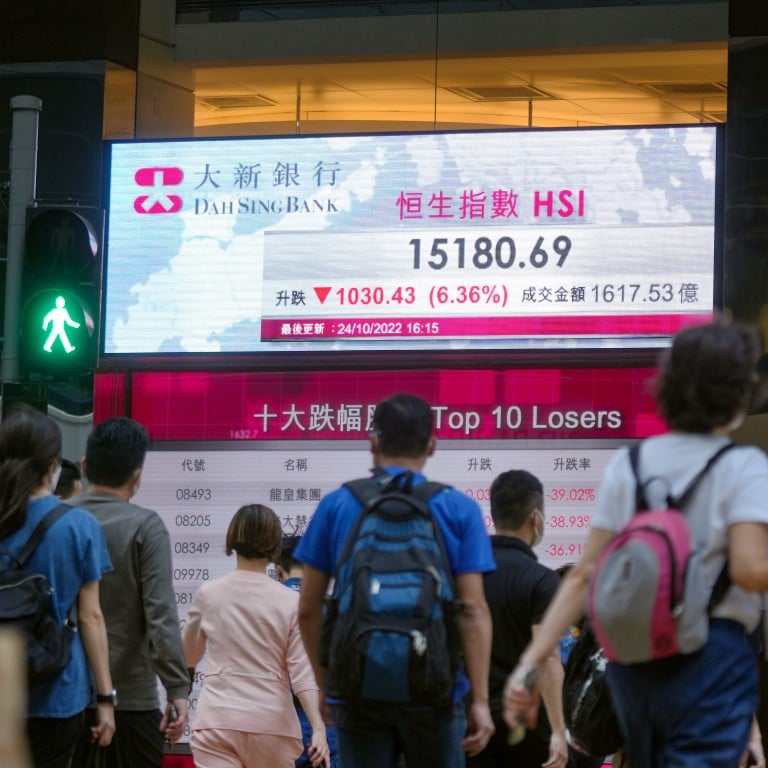 Hong Kong stock market volatile but operations running smoothly, city leader John Lee says as shares bounce back
Chief executive speaking a day after the worst sell-off in stocks locally since the 2008 global financial crisis
John Lee says he has a 'strong response plan' up his sleeve to counter different sorts of emergencies
Hong Kong leader
John Lee
Ka-chiu acknowledged on Tuesday that volatility in the city's stock market was high, but assured investors trading activities were running smoothly.
Speaking a day after the worst sell-off in stocks locally since the 2008 global financial crisis, the chief executive also said he had a "strong response plan" up his sleeve to counter different sorts of emergencies.
"Yes, volatility will be high," Lee noted, when asked if the slump had anything to do with the Sunday
reshuffle
of top ranking members following the Chinese Communist Party's
20th congress
.
The Hang Seng Index on Monday traced declines in the Shanghai and Shenzhen markets as a deteriorating Covid-19 outbreak in mainland China combined with the Ukraine war and other negative news weighed on sentiments.
Lee stopped short of commenting on the suggested cause of the slump. Instead, he pointed to the city's financial system infrastructure.
"Our long-tested system and response system are in operation all the time. We have a strong response plan for different contingencies," Lee told a regular press briefing, adding that the government had been monitoring the market closely.
"Our monitoring of the situation indicates that market activities have continued to go on in an orderly and smooth manner."
While urging investors to assess their risks more closely, he said his government was "very confident" that Hong Kong – Asia's third biggest capital market – would remain "effective and resilient".
"We'll be monitoring the situation so that we will ensure market order and market transactions will go on in accordance with what we expect," Lee stressed.
Most Hong Kong stocks declined on Tuesday morning, extending the market's
6.4 per cent fall
the previous day, amid heightened concerns about China's economic slowdown and corporate earnings outlook.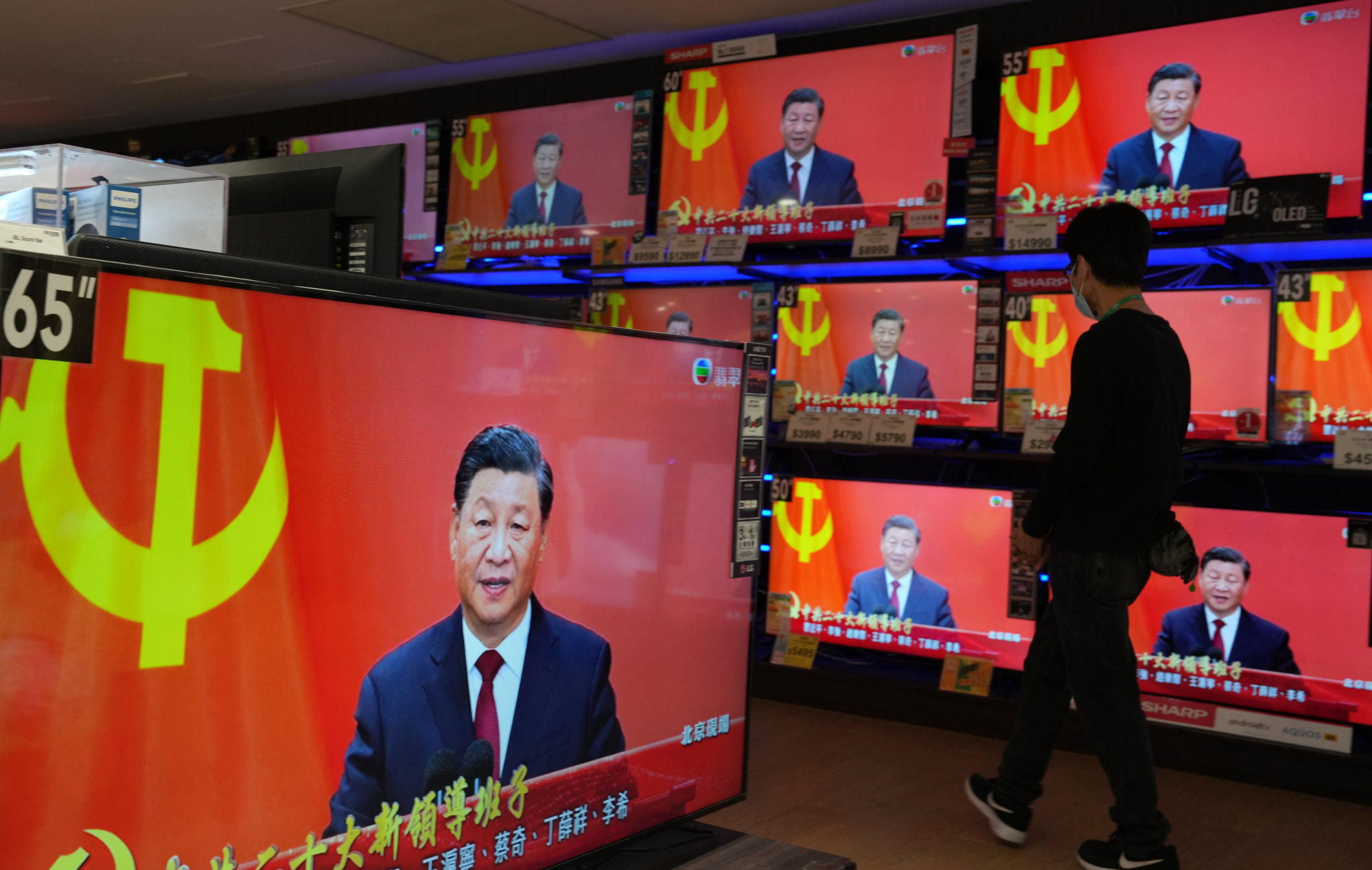 The Hang Seng Index rebounded by 0.9 per cent to 15,313.22 at the noon trading break, clawing back losses that had briefly dragged the benchmark below the 15,000-point mark earlier in the morning for the first time since April 2009.
The index dropped below 16,000 points on Monday to the lowest level since April 2009, wiping out US$210 billion of value.
Stocks of some Hong Kong-listed Chinese conglomerates linked to the tech sector slowly climbed back following signs of further spiralling downwards in the morning.
Alibaba Group Holding, which owns the Post, surged 4.7 per cent to HK$64.44 by noon to recover from an earlier slump to a record-low HK$60.25.
Meituan climbed 3.2 per cent to HK$124.50. JD.com advanced 5.2 per cent to HK$149.20 while Tencent Holdings added 2.2 per cent to HK$210.80.
Chinese search engine operator Baidu added 3.1 per cent to HK$81.20 and Kuaishou Technology climbed 7.4 per cent to HK$37.55.