Coronavirus Hong Kong: top travel agency to shut down permanently as pandemic takes toll on profits
Parent company of Hong Thai Travel Services announces agency will begin voluntary winding-up proceedings, citing 'plummeting profitability' and inability to settle debts
Travel agency earlier said it would temporarily close all branches until Hong Kong fully reopened to mainland China and rest of the world
Hong Thai Travel Services, one of Hong Kong's oldest and largest travel agencies, will shut down after its profits took a nosedive during the Covid-19 pandemic, its parent company has announced.
In a statement released on Friday, Caissa Tosun Development said its board of directors agreed in a meeting the day before that Hong Thai should be wound up, adding the pandemic had undercut its business in Hong Kong, Macau and Guangdong province.
"Its profitability has plummeted. The agency has been unable to repay its debts that have fallen due and clearly lacks the ability to settle debts," a spokesman said.
"In view of this, the company has decided to initiate the voluntary winding-up procedure in order to handle the debts fairly and protect the legitimate rights and interests of the company, shareholders and creditors."
He added that liquidating the travel agency would help to lighten the operational burdens on the parent company and would not impact the larger business's performance.
The statement from Caissa Tosun also indicated the value of Hong Thai's total assets had fallen from around 14 million yuan (US$1.9 million) by the end of 2021 to 900,000 yuan as of June 30.
During the same month, the agency reported a negative net asset of 6.8 million yuan and a net loss of about 4 million yuan.
Freddy Yip Hing-ning, president of the Hong Kong Travel Agent Owners Association, called the permanent closure of Hong Thai unfortunate but understandable.
The travel agency had relied on organising tours to mainland China and other neighbouring destinations to make up most of its revenue, with opportunities drying up due to travel restrictions implemented to combat the pandemic, he said.
Yip said Hong Thai at its peak had overseen more than 30 branches and retained over 1,000 employees, with operations being gradually scaled back to minimise costs as the travel agency waited for the situation to improve.
"The holding company could not foresee when the borders would be fully reopened after waiting year after year," he said.
Hong Thai had earlier announced it would temporarily close all of its six branches in Hong Kong, Macau and the mainland, citing operational difficulties over the past two years, with the agency's tour guides and other employees turning to other industries to find work.
The move was intended to reduce costs and help Hong Thai operate at minimal expense to "reserve its strength" until Hong Kong fully reopened its borders to the mainland, the travel agency said on Wednesday.
But Chief Executive John Lee Ka-chiu last week said the city was unlikely to fully reopen its borders and lift all restrictions in the near future.
Authorities in late September scrapped Hong Kong's mandatory hotel quarantine requirement in favour of a three-day medical surveillance period, with inbound arrivals granted limited freedom of movement in the city but prohibited from entering venues that require vaccine checks, such as bars and restaurants.
While some travel companies selling flight tickets experienced a surge in business following the launch of the "0+3" scheme, Yip said that others offering group tours were struggling due to limited tourist numbers and airline capacities.
The association president urged authorities to fully reopen the border as soon as possible or provide financial support to help travel agencies survive.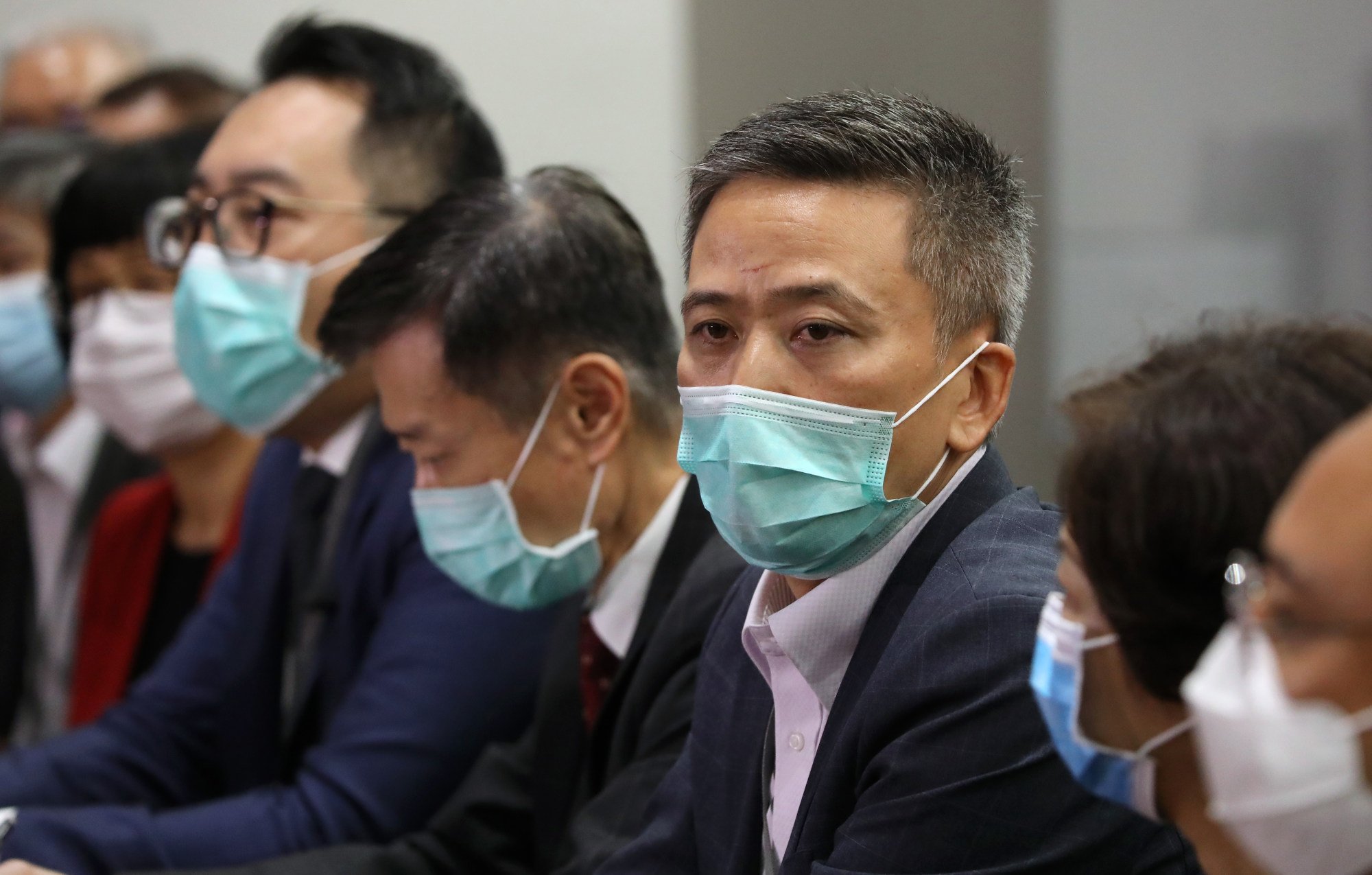 Lawmaker Perry Yiu Pak-leung, who represents the tourism sector, echoed Yip's stance that the government should do more to support the industry, adding that Lee's administration needed to produce a clear timetable for lifting all entry curbs to give ­companies "a light at the end of the tunnel".
"We in the industry felt it was unfortunate for such a well-known travel agency to be ­liquidated," he said, adding that many other businesses were struggling to survive.
To help prevent more travel companies from closing, Yiu called for additional support from the government, such as ­continuing its employment­ support scheme to help ­businesses retain staff members and exempting travellers of inbound tours from ­restrictions on some premises, including museums and theme parks.
The Travel Industry Authority said it had received notice on Friday from Hong Thai that it intended to cease operations, as well as 24 related inquiries. It added that it was handling the agency's licensing and cases involving travellers affected by the closure.
The legislator also suggested that authorities could attract more inbound tour groups to the city by allowing those undergoing the surveillance period to dine in ­restaurants, with travellers to eat in separate rooms from other patrons.
A spokesman for the regulatory body explained that outbound travellers holding receipts with levy stamps were protected by the Travel Industry Compensation Fund and could be compensated up to 90 per cent of their travel if an agency went bankrupt.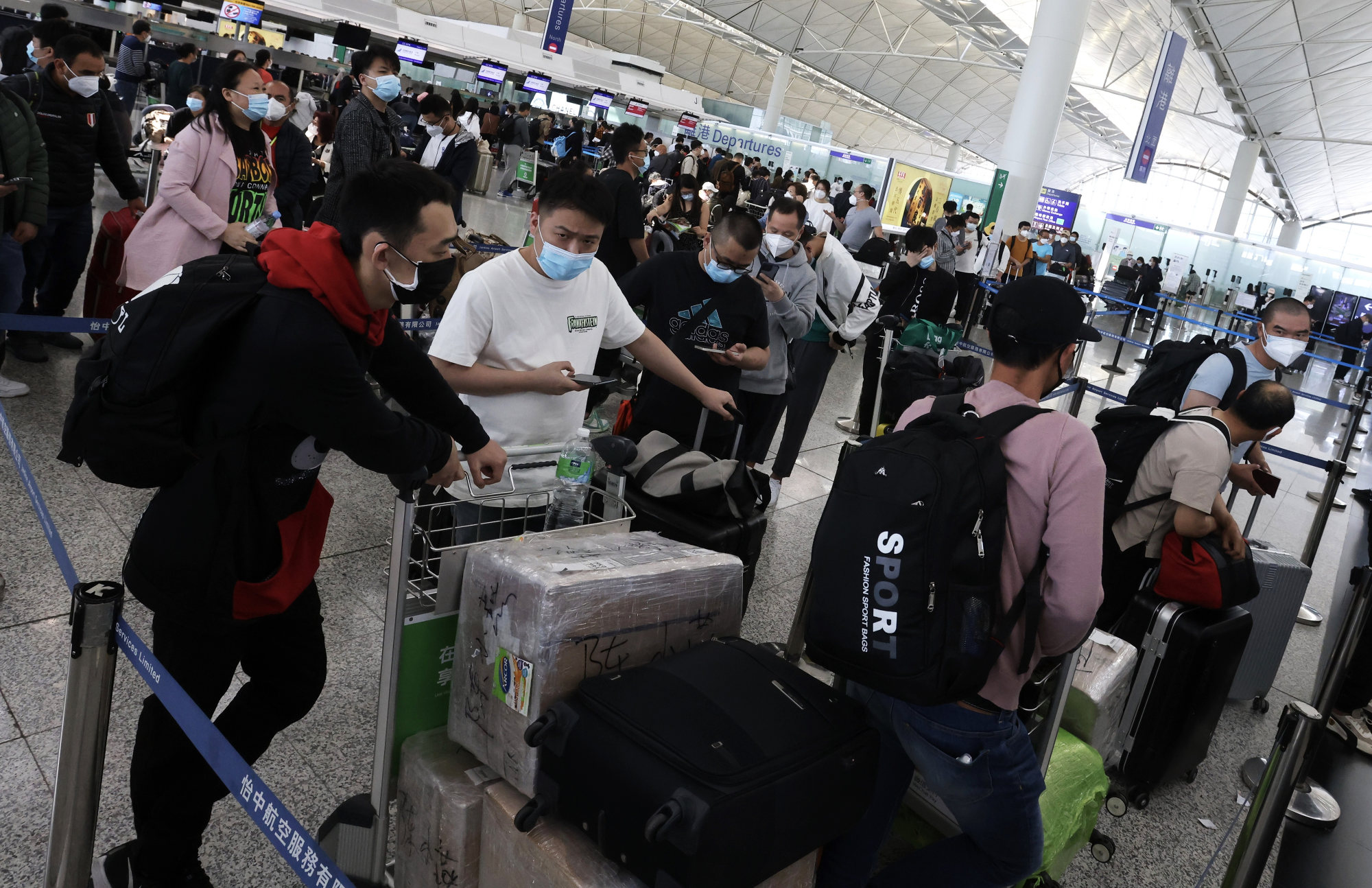 Meanwhile, the Consumer Council said it was "highly concerned" by the liquidation of Hong Thai and had received two complaints related to the tour bookings and the deposit for a ferry ticket.
Several of the city's unions also issued a joint statement saying they expressed their regret and frustration over the travel agency's closure and urged it to properly handle the severance of employees. The statement was issued by the Hong Kong Tourism Industry Employees General Union, Hong Kong Tourism Instructors Association, Hong Kong Professional Tourist Guides Union and Hong Kong Certified Tour Escort Association.
Founded by Jackie Wong See-sum in 1966, Hong Thai largely focused on services such as tours, package trips and cruises. The company was bought by Caissa Touristic DMC (Hong Kong) Group under Shenzhen-listed Caissa Touristic for HK$116 million (US$14.7 million) in 2019.
Second-generation owner Jason Wong Chun-tat said: "Although I have left the company for a while, it is a pity to hear the news."
"The tourism industry has been hit hard by the pandemic and gone through a very difficult time. [Hong Thai] had grown old with many Hongkongers. I hope that Hongkongers will continue to love travelling," he said.
Earlier in the year, Hong Kong's first listed travel agency Morning Star Travel Services announced it would permanently close down at the end of January after more than 50 years in business.
As a result of the pandemic and the city's past political turmoil, the number of travel agencies in Hong Kong has declined from 1,760 at the end of 2019 to 1,661 in early 2022.