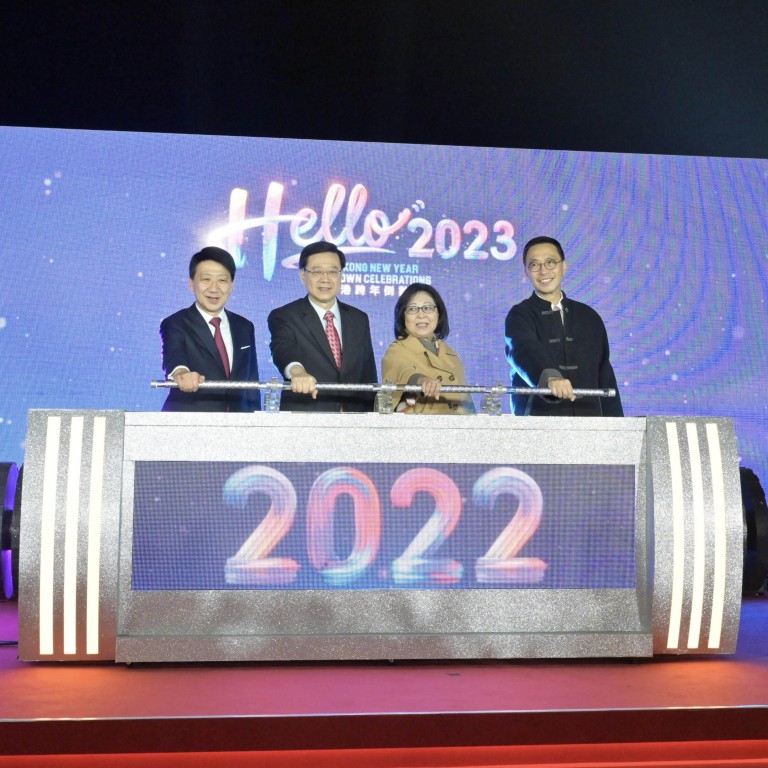 Hong Kong's John Lee to visit Middle East to forge economic ties, says he is 'racing against the clock' for business and concedes Singapore's 'advantage'
Chief Executive John Lee in New Year's Day speech says two main targets are to get city out of the Covid shadow and implement blueprint measures
He stresses need to 'let people's lives return to pre-pandemic ways as much as possible' and open border with mainland 'gradually and orderly'
Hong Kong's leader is planning to visit the Middle East in the coming months to forge close economic ties with Gulf states as part of a push that also includes catching up with Singapore, with the chief executive conceding the island nation has "an advantage" over the city because of its earlier reopening to the world.
The city's finance chief also separately said on Sunday he was "cautiously optimistic" about economic growth in 2023, adding the momentum of recovery for exports, tourism and retail was expected to receive a boost from the
coming border reopening
with mainland China, but uncertainties remained.
Delivering his New Year's Day speech also on Sunday, Chief Executive John Lee Ka-chiu, who stressed he was "racing against the clock", underscored two major targets for his government in 2023 – get Hong Kong out of the shadow of Covid-19 and implement measures laid out in his policy blueprint.
"We will let people's lives return to pre-pandemic ways as much as possible, and then reopen the border with mainland China gradually and orderly so that economic activities will quickly resume," Lee said, vowing to "do our best".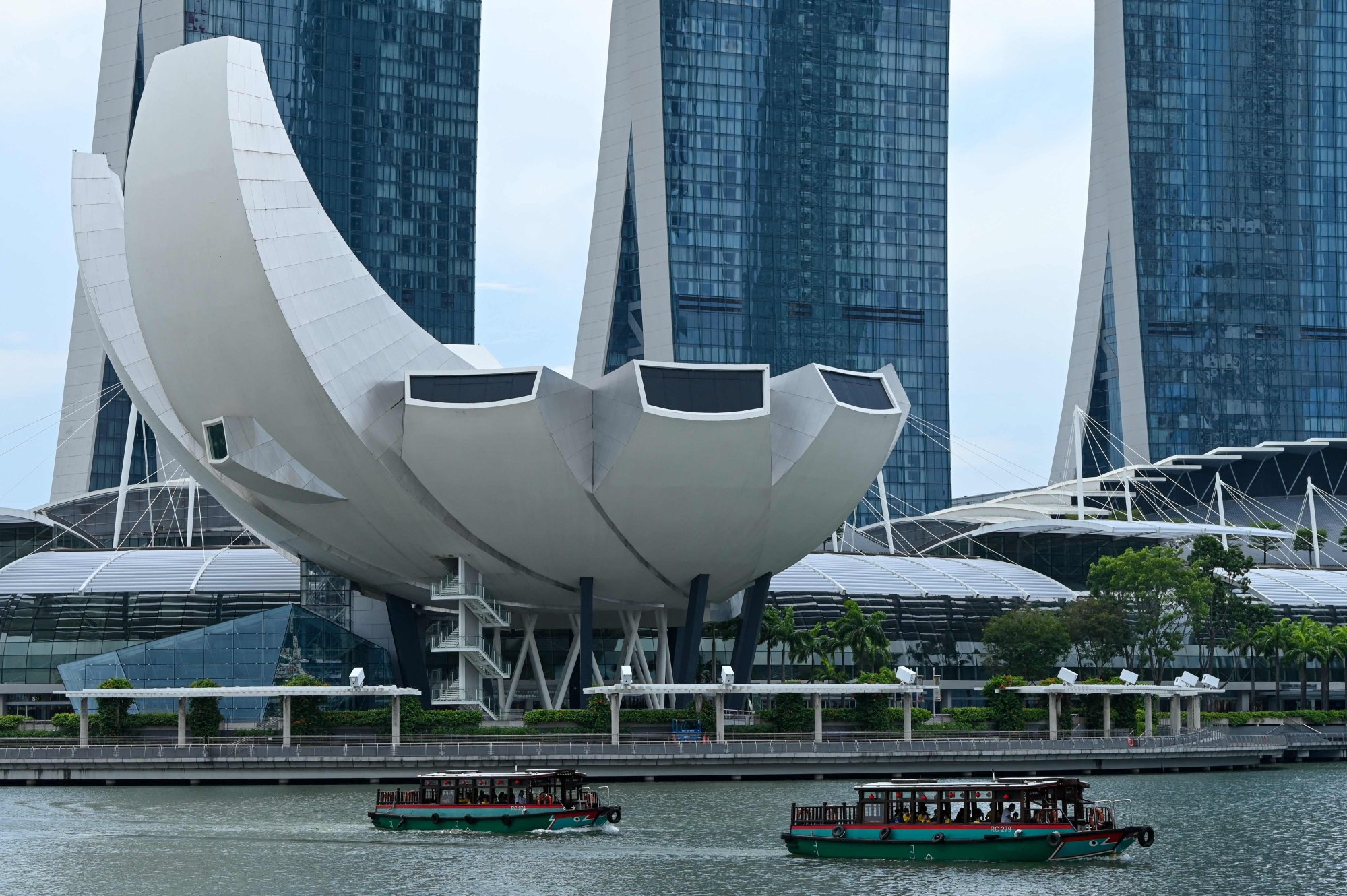 Hongkongers ushered in the new year along Victoria Harbour in the absence of most social-distancing rules, after authorities last week eased curbs in the most drastic move since the pandemic struck three years ago.
Lee, with his mask on, attended countdown celebrations in Tsim Sha Tsui on Saturday night.
In a pre-recorded interview with the public broadcaster, the city leader revealed his steps in resuming high-level visits to potential markets, saying that one trip being planned was to the Middle East in the first half of the year, and other destinations were Southeast Asia countries where Hong Kong had long economic ties with.
"I feel like I'm racing against the clock to woo businesses, investments and talent," he told RTHK.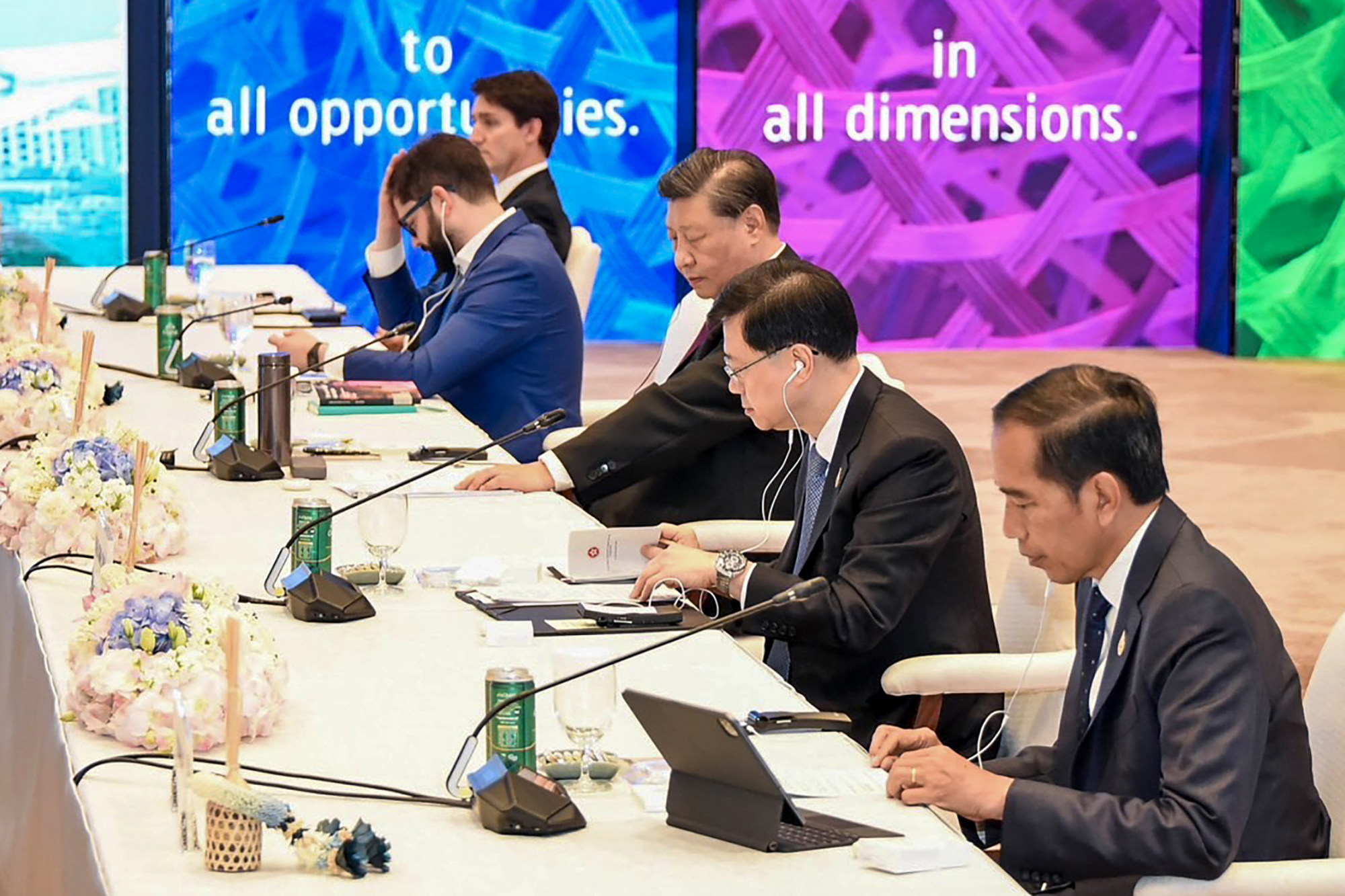 He acknowledged that Singapore had an advantage over Hong Kong as the city state relaxed its Covid-19 restrictions earlier than many Asian countries.
"We are making great efforts to catch up, as we have now opened up," he said. "Hong Kong is an expensive city to live in, but its attractiveness lies in the economic value it creates.
"Our strength must remain in the coming five to 10 years, with the backing of China as a strong engine in the world's development."
Hong Kong's economy further contracted by 4.5 per cent year on year in real terms in the third quarter of 2022, after a decrease of 1.3 per cent in the second quarter. Considering the worse-than-expected economic performance, the government adjusted the city's real GDP forecast for 2022 to a contraction of 3.2 per cent.
Writing in his official blog on Sunday, Financial Secretary Paul Chan Mo-po said he expected the mainland's scrapping of pandemic measures from January 8 would result in a "significant rebound" in the number of travellers, as well as in the volume of cross-border land transport and airport cargo.
"This will boost the momentum of recovery in exports, tourism, retail and catering," he said. "Domestic spending will rebound significantly in the first quarter of this year."
Chan cited uncertainties ahead that could slow down economic growth, which included interest rate spikes in the United States and Europe's challenge of sinking into "stagflation" amid the energy crisis.
Yet, Chan said 2023 was a year to be "cautiously optimistic", vowing to press ahead with initiatives in luring enterprises and talent to seize opportunities during a "critical transitional period" for the city.
While Lee spelled out his ambitions in extending the city's footprint to potential markets, the city leader admitted uncertainty over whether United States' sanctions against him would derail his plan to attend a November summit of more than 20 state leaders in San Francisco.
"As the chief executive, I certainly hope to attend meetings of the Asia-Pacific Economic Cooperation (Apec) to deliver true and good stories of Hong Kong to the world through international summits … but who to go depends on practical circumstances," he said.
Lee's attendance at the last Apec forum in Thailand in November to woo foreign businesses was his first one since he took the top job in July. Formerly the city's security chief in 2019, when anti-government protests rocked the city, Lee was among senior officials sanctioned by the US in 2020 for "undermining Hong Kong's autonomy" after the Beijing-imposed national security law came into force in the city.
Also taking stock of his role at the helm, Lee, 65, said the past six months was "the busiest" of his life, as he worked all the time "except eating and sleeping" and relied on practising a type of moving meditation to rejuvenate.
"I've practiced Qigong for more than 25 years, and attained masters level. Perhaps this is why I can recover faster than many others," he said.