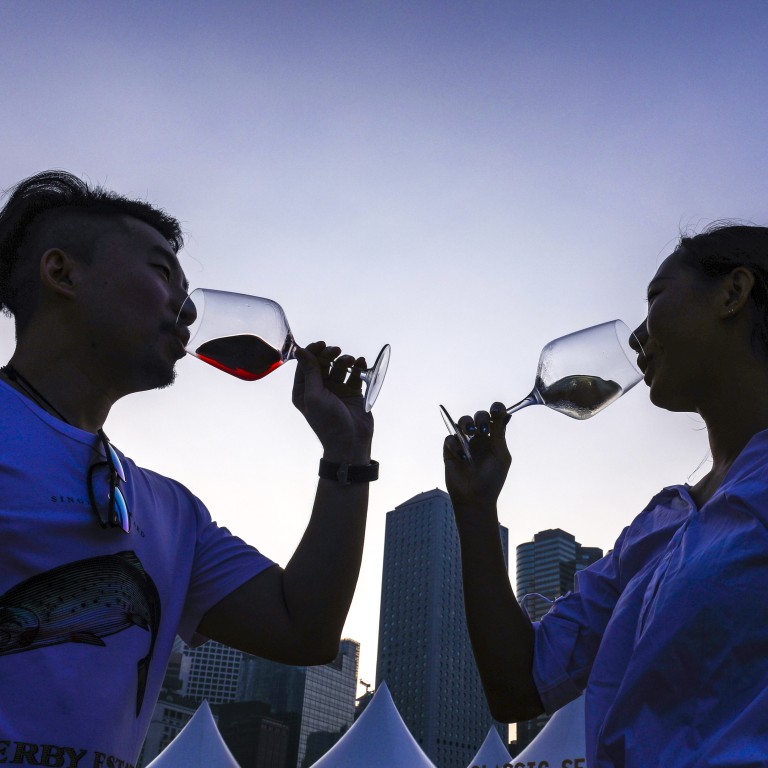 Hong Kong targets tourists with HK$100 dining vouchers to spice up nighttime economy in campaign costing HK$1 million
Tourism Board chairman Pang Yiu-kai says 1 million vouchers, to be distributed from November and covering over 500 establishments, will help reinvigorate nightlife
'Hong Kong Night Treats' campaign will cost HK$100 million, but one economist has cast doubts over its effectiveness and timing
Visitors to Hong Kong will be treated to dining vouchers worth HK$100 (US$13) each to spend at designated bars and restaurants from November in a campaign costing HK$100 million, as part of the government's efforts to boost the nighttime economy.
Tourism Board chairman Pang Yiu-kai on Monday said the 1 million vouchers would help reinvigorate the city's ailing nightlife.
"The initiatives will strengthen the city's traditional evening consumption ambience, which in turn will foster a citywide sense of bliss to motivate visitors together with the local public to immerse themselves in the city's lively nightlife," he said.
The "Hong Kong Night Treats" coupons will be distributed by the Tourism Board at its centres in Tsim Sha Tsui, West Kowloon and the Hong Kong International Airport.
From November, visitors will be able to use the HK$100 vouchers for food and drinks after 6pm at more than 500 bars and restaurants accredited by the authority's Quality Tourism Services Scheme.
The HK$100 million coupon scheme is one of the board's nine measures to boost the nighttime economy under the "Night Vibes Hong Kong" campaign launched by the government on Thursday.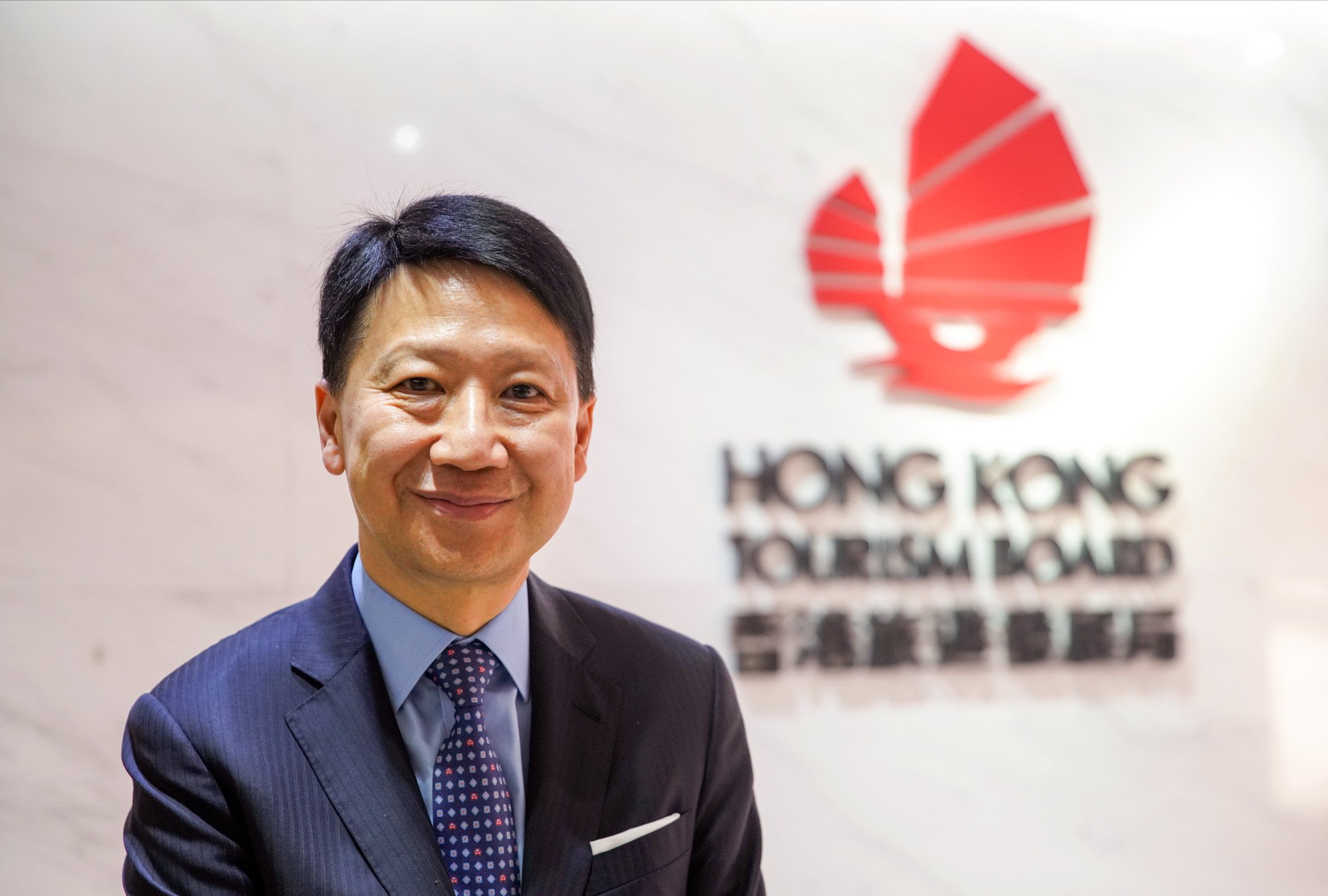 Other measures included special offers for open-top evening bus tours, which will give tourists a discounted price of HK$20 for three months from November.
But economist Simon Lee Siu-po, an honorary fellow at the Asia-Pacific Institute of Business at Chinese University, doubted the effectiveness of the vouchers and said the measure came a little too late.
"Right now, the catering industry is seeing a HK$500 million monthly drop in revenue compared with pre-Covid times. The HK$100 million boost will not be enough to recoup that, even if it's just for the short term," he said.
"By the time the vouchers are distributed in November, who knows how many restaurants will have closed down."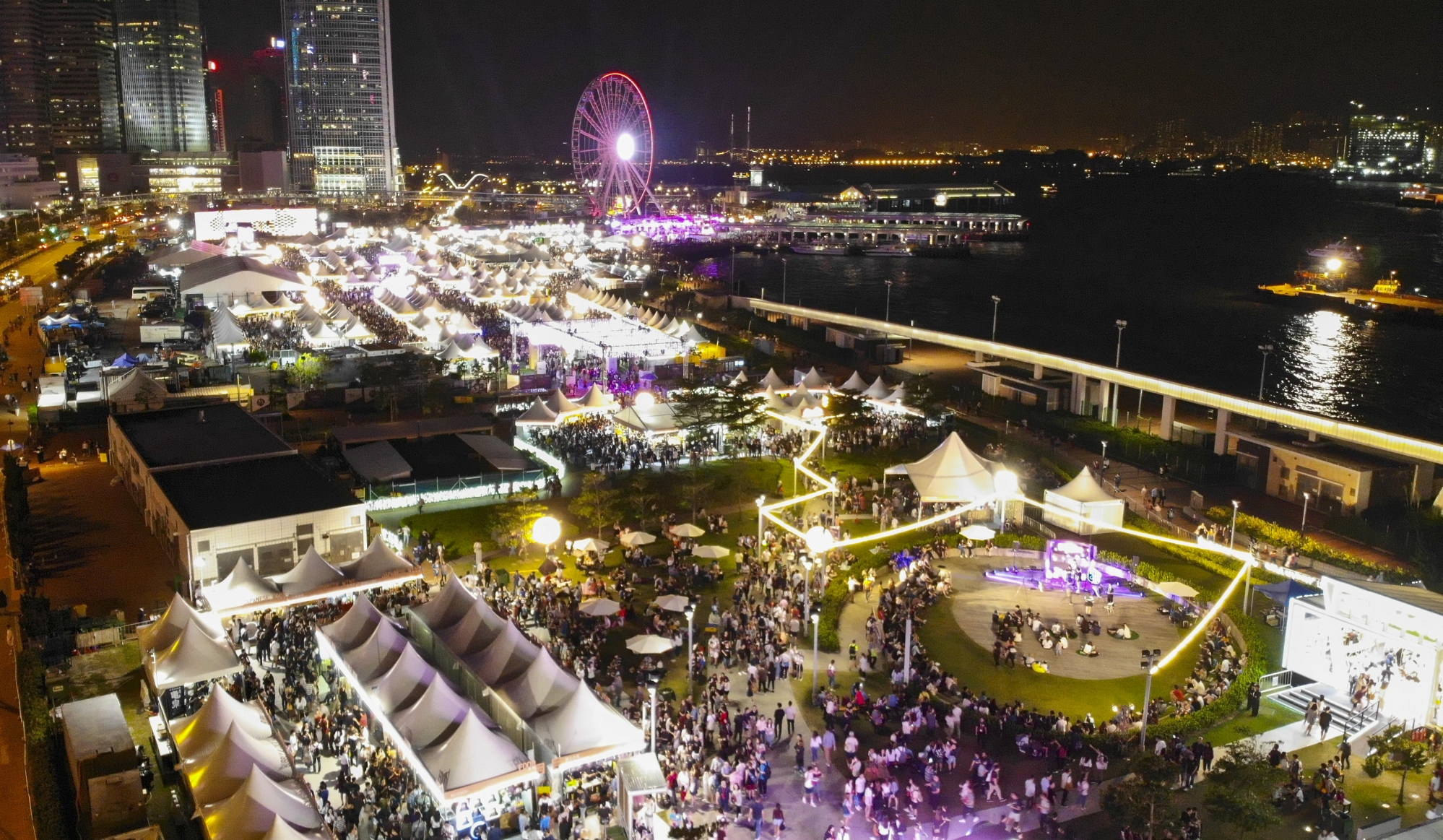 The vouchers might not be enough to entice day trippers from mainland China to stay in the city, eat dinner and enjoy the nightlife before heading back across the border, he said.
Meanwhile, the Hong Kong Wine & Dine Festival will also return as an in-person event after a five-year hiatus.
From October 26 to 29, the festival will be held at the Central harbourfront and feature wine from more than 36 countries, including debuts from China, France, Thailand and Finland. Snacks from around the world will also be available at more than 300 booths.
Neighbouring Shenzhen proposed a series of aggressive measures last week to attract tourists from Hong Kong and Macau, including offering visitors consumption vouchers, improving cross-border e-payment systems and simplifying border entry declarations.
KK Time, a newly opened shopping centre located just across the border in Lo Wu, was dishing out 200 yuan (US$27) retail and dining vouchers targeted at Hongkongers from September 8 to October 7.
Hong Kong recorded 4.1 million visitors in August, which was 84 per cent of pre-pandemic levels for the same month. Tourists from the mainland accounted for 3.4 million.
On Monday, the Tourism Board also announced a series of campaigns to attract more mainland tourists during the coming Mid-Autumn Festival and "golden week" holiday in October.
It planned to use social media personalities to showcase Hong Kong's nature, arts and cultural heritage, with live streams on the mainland video app Douyin.
The influencers will also join walking tours covering West Kowloon, Central and Sham Shui Po and promote the itineraries on mainland social media platform Xiaohongshu.
Tommy Tam Kwong-shun, deputy chairman of the Travel Industry Council, welcomed the authority's latest measures.
"Visitors need something to do after dark. When people are travelling, they don't want to call it a night so soon," he said, adding that customers usually spent more than the HK$100 value of the voucher.
Events organised in the first round of the government's nightlife campaign include waterfront bazaars, discounted tickets for evening film showings and extended opening hours for museums and theme parks.
Additional reporting by Wynna Wong