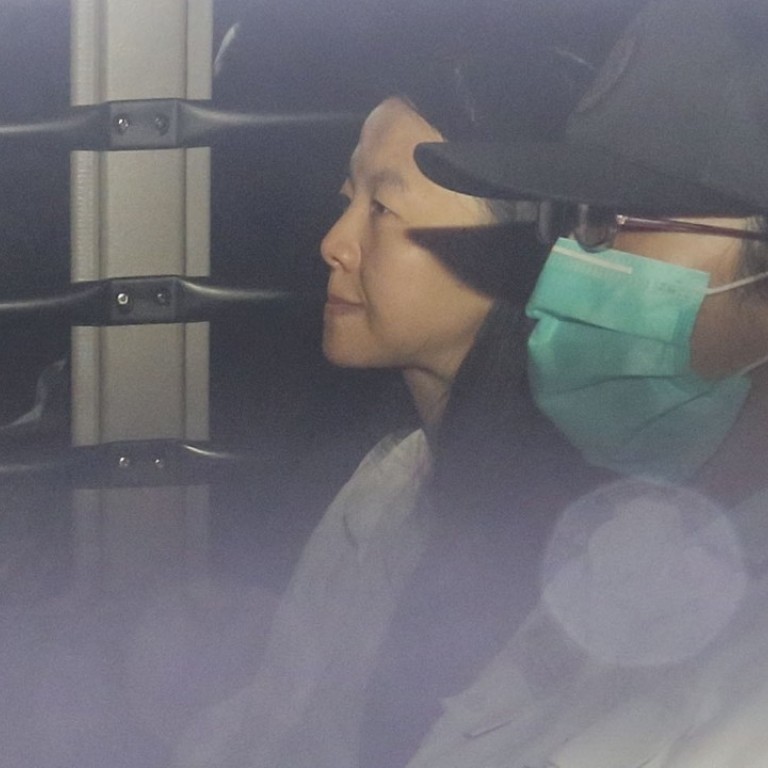 Allowing photography in Hong Kong courts 'could help prevent future riots', says woman accused of contempt after uploading images to WeChat
Tang Lin-ling says images from inside court could help busy Hongkongers better understand the judicial process, and in turn 'promote social harmony'
A woman on trial for contempt of court for taking three photos inside a Hong Kong courtroom has called for law reform to allow such conduct while defending herself before a judge on Friday.
Tang Lin-ling argued at the High Court that such images could help busy Hongkongers better understand the judicial process and improve transparency, which in turn could help "promote social harmony and prevent future riots".
"I'm accused of breaching the existing laws," she said. "However, I think that as society progresses, laws can be amended."
But Mr Justice Andrew Chan Hing-wai replied: "I'm not interested in any law reform in the future, I'm only interested in your case."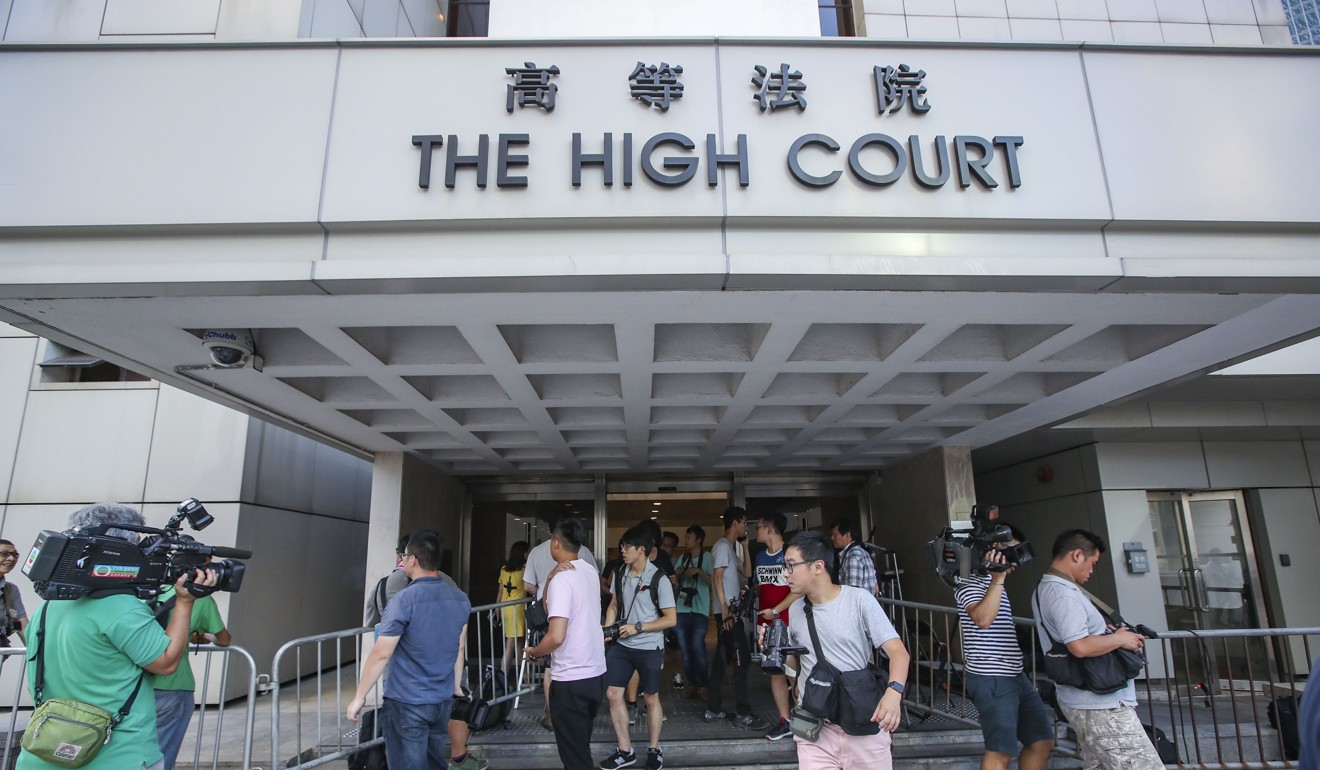 Chan will deliver a judgment on Monday.
Tang, a Hong Kong resident from Shaoxing in Zhejiang province, was accused of taking three photos and uploading them to social media platform WeChat on May 23, while Chan was hearing a contempt of court case arising from the Occupy protests of 2014.
Three pupil barristers have testified to seeing Tang use her smartphone to snap images inside the courtroom.
"I saw it with my own eyes," one of them, Justin Leung Fook-chi, said on Friday.
The photos were later recovered from Tang's confiscated phone.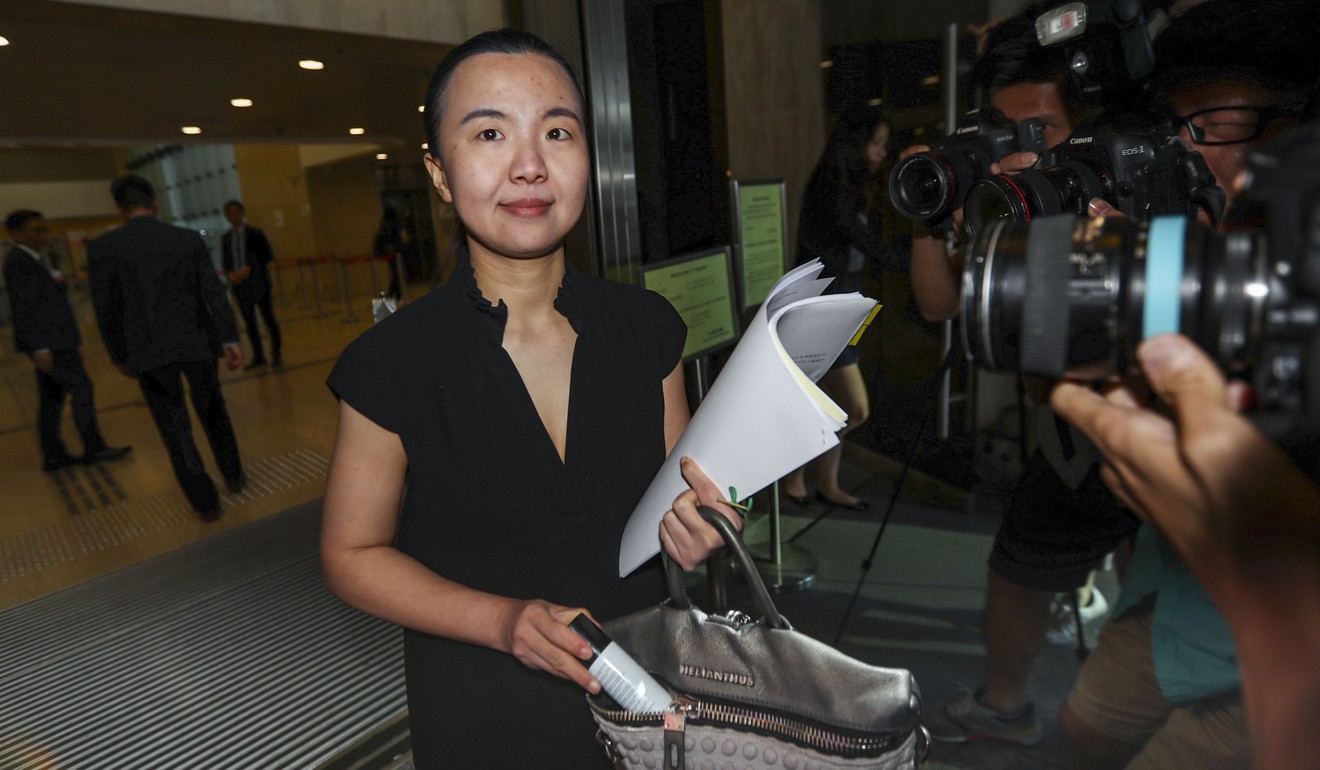 Tang admitted taking the photos and uploading them to the internet, but denied such acts amounted to criminal contempt of court, which is punishable by a jail term.
In her defence, Tang explained that she had entered court that morning "full of expectations" to see how "the best lawyers and the best judges … [in] the highest court in Hong Kong" would handle a case of public importance. But she "for some reason" found herself in a situation where she was "subject to tremendous pressure".
She admitted to seeing "No Photography" signs both inside and outside of the courtroom and said she knew photos were forbidden.
But she had not been clear at the time about whether these "labels" referred to "rules from property management or by-laws", she said.
Having observed legally trained people around her flouting other rules, such as those prohibiting food and drink or the use of mobile phones, their example had given her "bad misdirection", she added.
"While I was in Beijing I also observed cases involving public administration with public interests," she continued. "People were allowed to display pictures."
The judge however explained that while production of videos was permitted by courts across the border in mainland China, footage was "not taken by individual citizens".
When asked again if she had taken the photos and uploaded them to the web, Tang said: "I respect and accept all investigations made by the police."
She also sidestepped questions on the specifics of her alleged offence, saying: "It was quite some time ago ... I almost forgot."
But she reiterated that "I never want to show or hold any contempt".
"I believe the law is fair and just, your lordship is fair and just," Tang said. "I am ready to accept whatever verdict you pass on me."