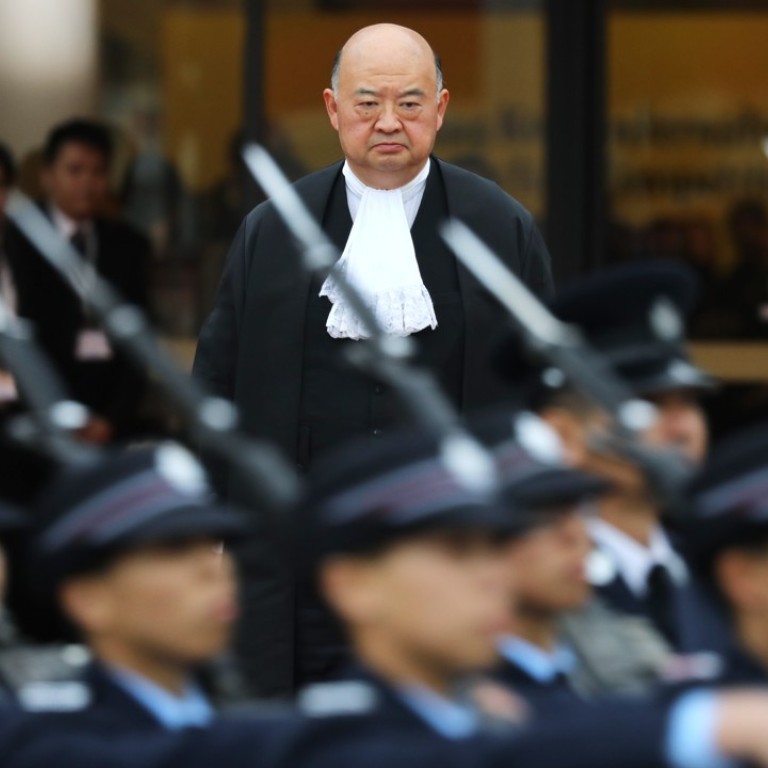 Foreign judges key to success of Hong Kong's top court, chief justice says
Geoffrey Ma Tao-li's remarks to public law experts come amid concerns voiced by pro-Beijing lawmakers in the city about two recent appointments
The presence of eminent overseas judges at the city's top court is a key to the body's success, Hong Kong's chief justice has said amid pro-Beijing lawmakers' concerns.
"Non-permanent judges are not in any sense foreign judges. When they sit in Hong Kong, they are Hong Kong judges," Ma told hundreds of public law experts during a closed-door conference at the University of Hong Kong on Monday.
"They sit on Hong Kong's highest court without any restrictions as to the type of cases they hear ... They have an equal say in the panel of five judges on the CFA. They take the same judicial oath as every other Hong Kong judge."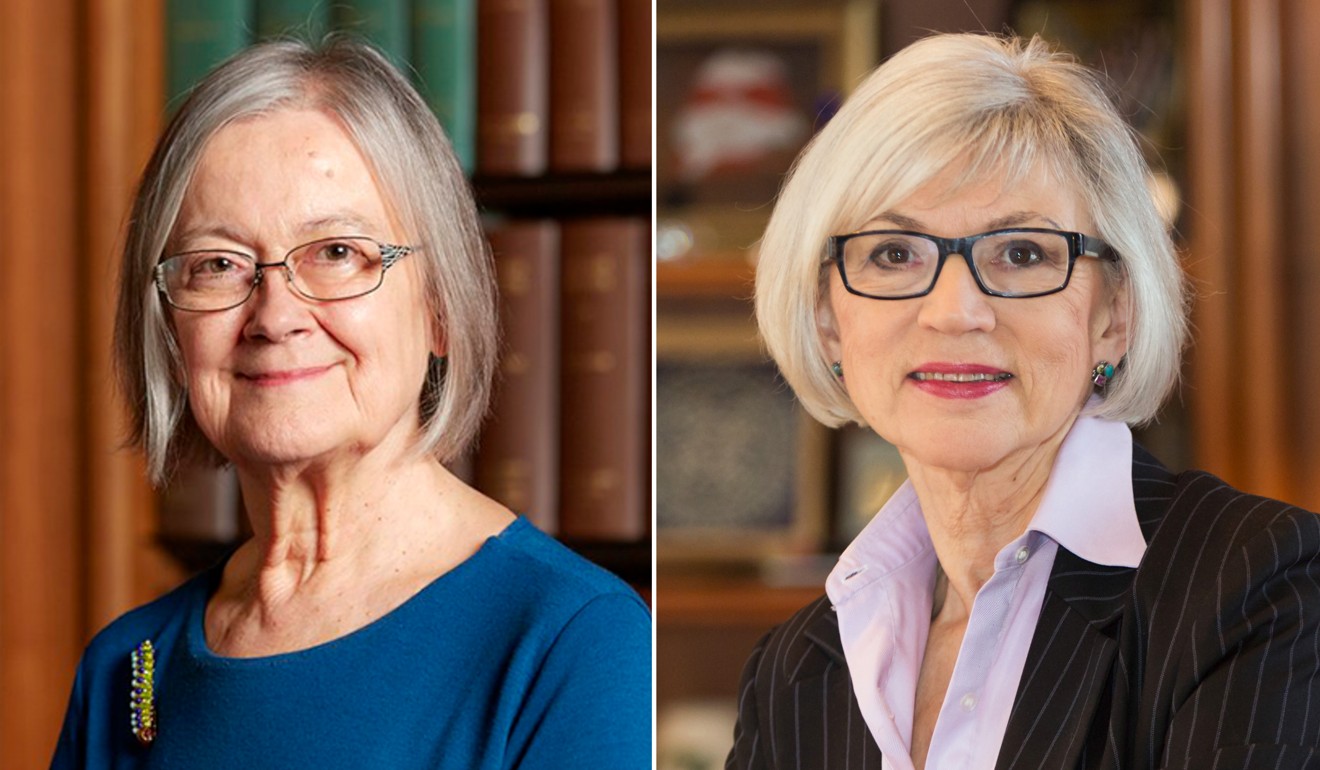 Ma stressed overseas judges from top courts in
Australia
,
Britain and other common law jurisdictions are "leading jurists of the present or indeed any generation" and helped add legal expertise to the city.
A bench comprises four local judges and one overseas judge, who is usually in town for about one month per year.
Ma stressed the system of drawing upon non-permanent judges was a key feature of the Basic Law, arguing that, like the city's common law system, it "had served Hong Kong well in the past and would carry on contributing" to the city's success in the future.
"I am also told constantly by people in business and commerce that the presence of these judges is a significant contributing factor to the confidence with which Hong Kong's legal system in particular and the rule of law in the city in general are held," he added.
Without identifying specific cases, Ma said the reasoning the court used in its rulings on controversial cases with conflicting public interests would provide a critical "litmus test" for its constitutional role, highlighting the strength or even fragility of the rule of law.
Citing law professor Dieter Grimm of Yale Law School, Ma said: "The value of a constitution furthermore depends on the challenges with which it is confronted and on the answers which are gleaned from the constitution as a reaction to these challenges."
Without naming names, Patten took a swipe at Tong, saying that "attacking people for what they have not said ... could be taken as a sign of both sharp rhetorical practice and of a very weak case".
Patten added he would only take "lectures on the rule of law more seriously" if they came from those who spoke out over the abduction of people in Hong Kong by Beijing security officials.
This article appeared in the South China Morning Post print edition as: overseas judges key to top court, chief justice says