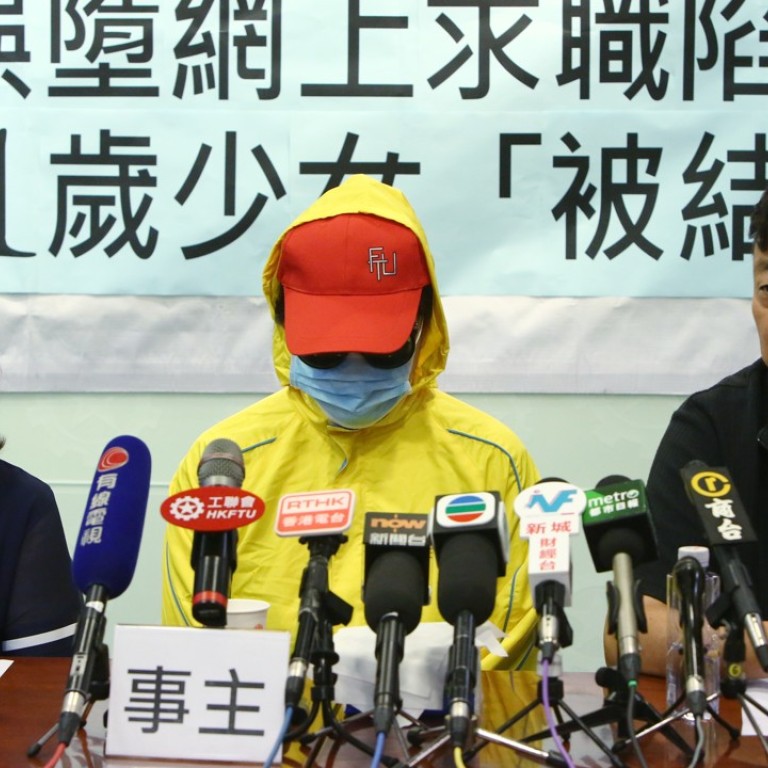 Hong Kong woman marries stranger in mainland China after being duped in job offer scam
Victim, 21, underwent training for wedding planner job that included 'mock' marriage to man at local government offices in Fuzhou, Fujian province
A 21-year-old Hong Kong woman who was hoping to land her first job in the beauty industry ended up with a complete stranger for a husband in mainland China, falling victim to an apparent scam.
Recounting her experience, the woman, who wished to remain anonymous, said she applied for a make-up artist apprenticeship in May but was later convinced to switch to wedding planning, for which she was required to play the role of a bride and sign a marriage certificate.
No money was involved.
"My biggest loss was having a marriage record," the victim said.
She said the make-up artist job, which was posted on Facebook, offered a monthly salary of HK$14,000 (US$1,800) with free training and required no work experience. But the scammers told her a wedding planner could earn a higher salary depending on the commission.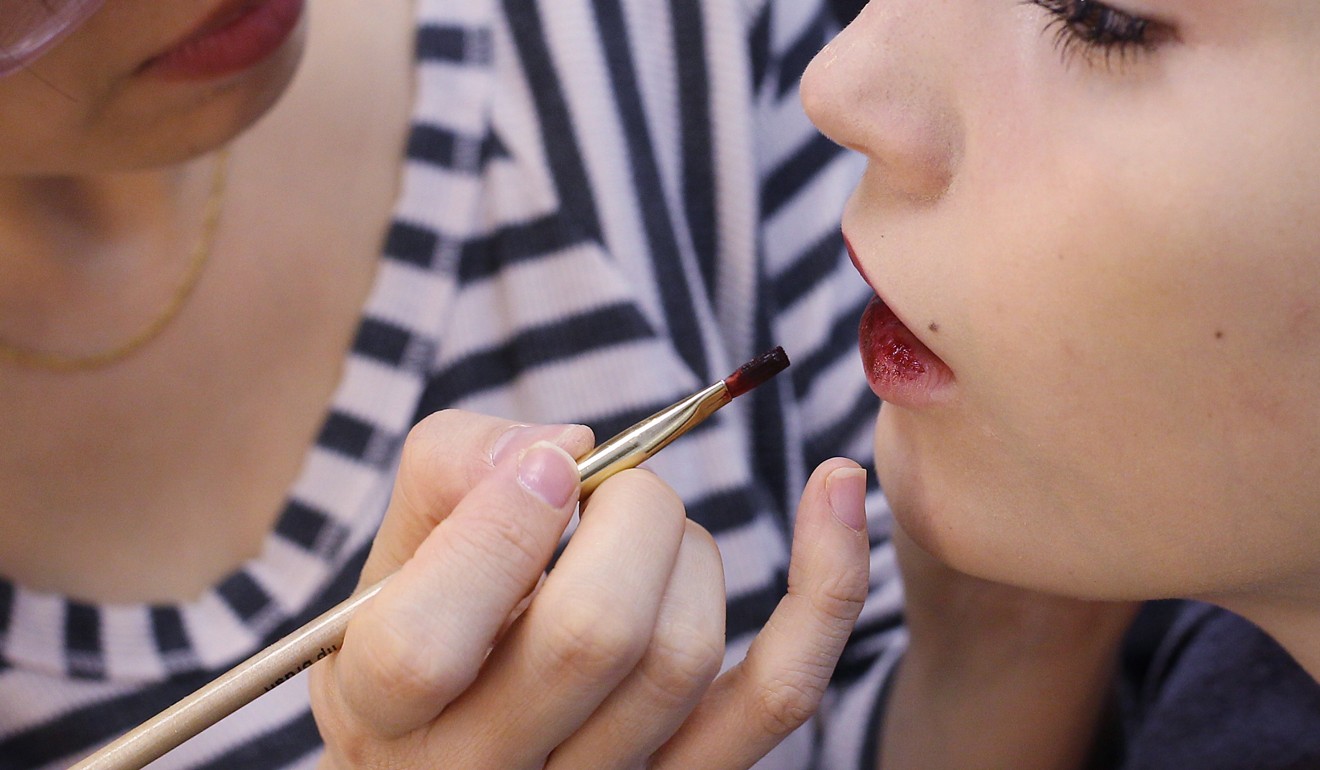 It was then arranged for the woman, who had an interest in wedding planning, to take a free training course in Hong Kong in June. A week later she was required to pass a wedding planning exam in Fuzhou, Fujian province, which included a mock marriage to a man of a similar age, she said.
She and her "husband" signed a document at a local government office and were officially married.
The syndicate told the victim there would be no problem because they knew the mayor.
"They said they would void [the marriage record] afterwards," she said.
When the woman returned to Hong Kong, her friend convinced her it was a scam.
She said she sought help from the Hong Kong Federation of Trade Unions (FTU) after police in the city seemed reluctant to handle the case.
The woman's former high school teacher later helped her collect evidence on the mainland. They revisited the government building in Fuzhou and found the wedding document she signed and another from a Hong Kong law firm, falsely signed in her name declaring she was single.
Tong Kang-yiu, director of the FTU's rights and benefits committee, believed the woman was just one of many victims of the racket. "We hope that by sharing this case, those who haven't realised they were scammed will be aware," Tong said.
He declined to speculate on whether the motive for the scam was to let the victim's husband settle in Hong Kong.
"The police failed to handle the case instantly. We need to give the police more pressure to take this problem seriously," he said. "We handed the case to the police for investigation. We are still waiting for advice from lawyers for further action."
Mainland residents with a spouse in Hong Kong can apply for a one-way permit to settle in the city. The issuance of permits is capped at 150 per day.
Sung Siu-kin, vice-director of the Hong Kong Beauty and Fitness Professionals General Union, said youngsters should familiarise themselves with companies' backgrounds when looking for jobs.