Occupy trio to let evidence against them go unchallenged and focus on legality of charges they face in Hong Kong protest trial
Dr Chan Kin-man, Benny Tai and Reverend Chu Yiu-ming among nine to appear in West Kowloon Court in November in relation to 2014 demonstrations
The three founders of Hong Kong's 2014 Occupy protests are likely to focus on legal arguments rather than challenging the evidence against them when it comes to their trials in November.
Dr Chan Kin-man, who alongside Benny Tai Yiu-ting, Reverend Chu Yiu-ming, and six co-defendants, said the trio would argue that some of the charges against them, such as incitement to incite public nuisance, were unconstitutional.
However, district judge Johnny Chan Jong-herng has already ruled that charge is constitutional in common law.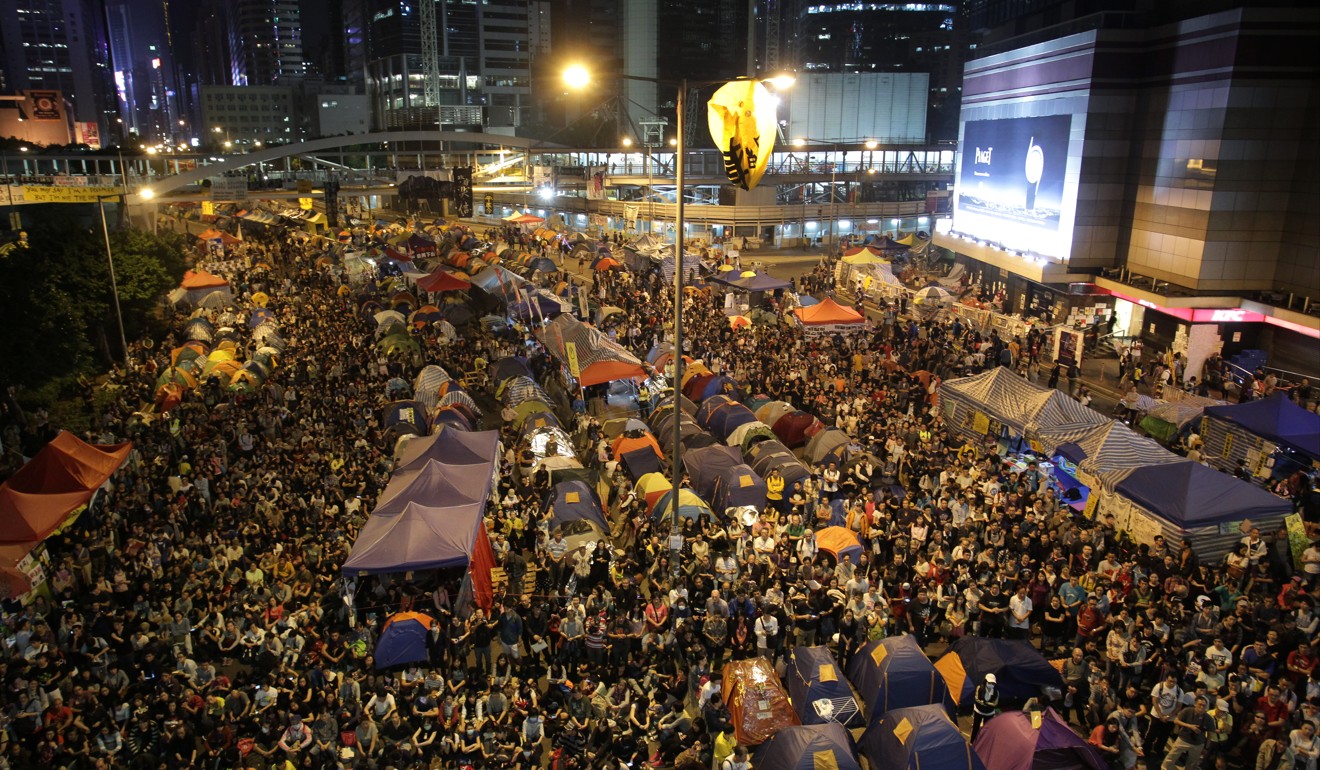 He also sided with prosecutors that there was no repetition of charges, with Dr Chan, Tai and Chu also facing counts of conspiracy to commit public nuisance, and incitement to commit public nuisance.
Each charge carries a maximum sentence of seven years in jail.
"We have to handle this case carefully," Dr Chan said outside West Kowloon Court. "It could infringe all of our civic rights if we are successfully prosecuted."
The nine face a total of six charges, which have been moved from the District Court to a lower magistrate's new court building equipped with a bigger and technologically more advanced courtroom.
Lawmakers Tanya Chan and Shiu Ka-chun, as well as former student leaders Tommy Cheung Sau-yin and Eason Chung Yiu-wah, each face two incitement charges, as does Raphael Wong Ho-ming, the League of Social Democrats vice-chairman.
Former lawmaker Lee Wing-tat faces one charge of incitement to commit public nuisance.
The trial, which is expected to begin on November 19 at West Kowloon Court, is by far the biggest of Occupy protesters since they blocked major roads across the city for 79 days to fight for greater democracy, following Beijing's restrictive political reform framework announced in August 2014.
Prosecutors will call five police officers and a firefighter to testify against the nine defendants, who Judge Chan ruled could stand trial together.
Lawyers for Dr Chan, Tai, Chu and Wong have indicated they may testify, with the trio calling up to four defence witnesses, whom the Post understands will talk about the circumstances of how the protest began on September 28.
This article appeared in the South China Morning Post print edition as: Occupy trio to challenge charges' legality