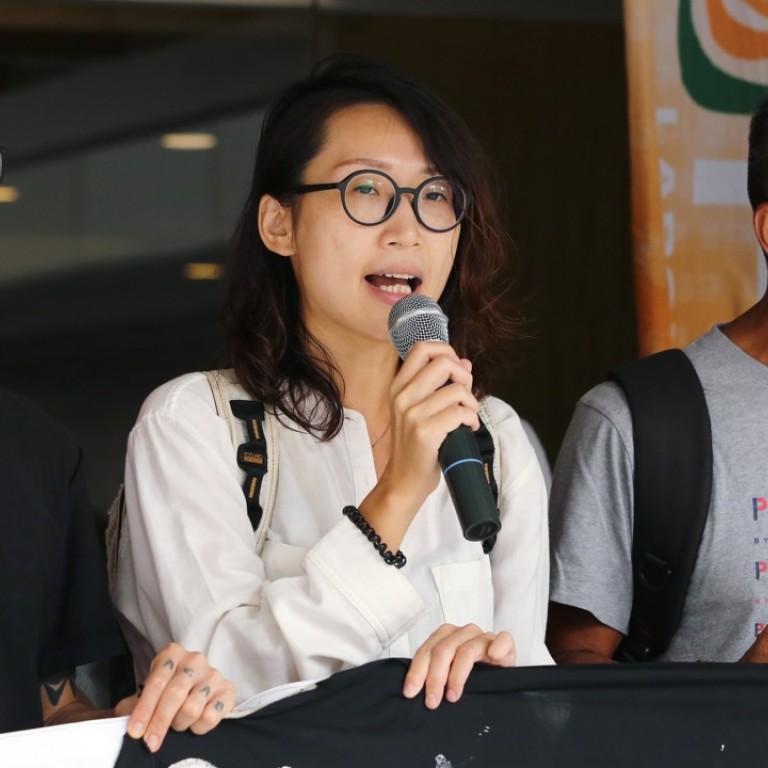 Four Hong Kong activists lose appeal against conviction over 2014 protest of New Territories development plans
Judge acknowledges public has right to express views at Legco, but this comes with restrictions
Four Hong Kong activists convicted of unruly behaviour over a protest against a controversial government development plan four years ago failed to clear their names in court on Wednesday.
Bobo Yip Po-lam, Wong Kan-yuen, Cheung Kwai-choi and Chow Nok-hang did not convince High Court judge Mr Justice Albert Wong Sung-hau, despite arguing that the earlier verdict dealt a blow to freedom of expression in the city, including the right to assemble and demonstrate.
In June 2014, the four took part in a
series of protests
to campaign against the government's Northeast New Territories development plan. Critics argued it would cause many villagers to lose their homes.
A year later, they were each found guilty of one count of failing to behave in an orderly manner at the Legislative Council complex.
Yip and Wong were jailed for one and three weeks respectively, while Chow and Cheung were slapped with a fine, prompting the group to lodge an appeal.
On Wednesday, soon after their defeat, Yip and Wong were granted bail after filing another appeal to the top court.
Handing down the judgment, Mr Justice Albert Wong ruled that while he acknowledged the public had the right to express views at the legislature, the right was not without restrictions.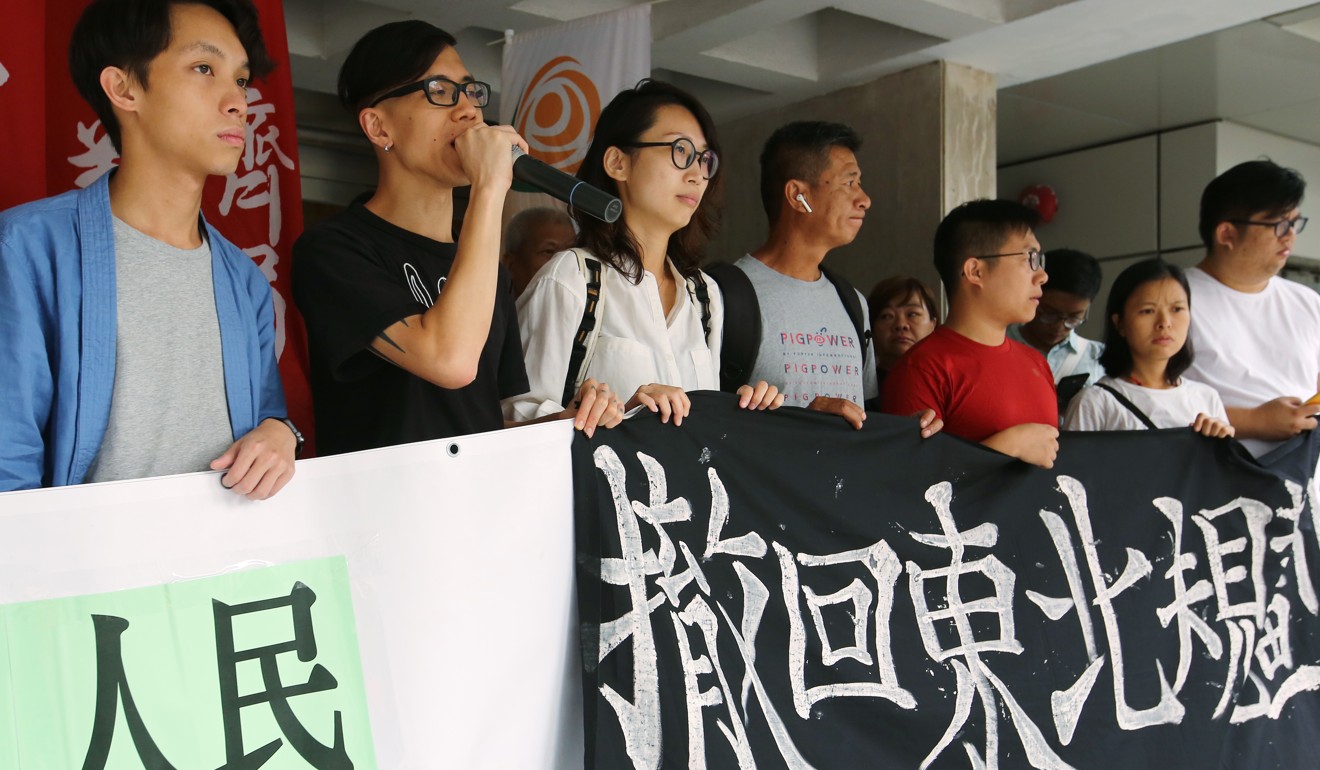 The legislature, he said, also had an "institutional uniqueness" where laws were made and controversial political matters were debated.
"The exercise of the rights must be subject to regulation, otherwise the role and functions of Legco as well as the rights of members of the community will be jeopardised," he wrote, saying it was not unconstitutional to impose restrictions.
Speaking outside court, Yip said she needed to take her appeal to a higher court because a wider right was at stake. "It is very important we have freedom of speech and demonstration at Legco."
During the protests four years ago, the four were among a wider group that prevented Legco doors from closing. In the incidents, a banner was also put up and demonstrators remained in the Admiralty building to oppose lawmakers approving funding for the projects in Hung Shui Kiu, Kwu Tung North and Fanling North.
Their lawyers also contested at the appeal submission in August that although they had launched a protest, it did not cause any direct disruption to the meetings.
But judge Wong disagreed, saying it did not mean they had not caused any disruptions at all.
As Wong and Yip were among those who remained in the Legco lobby that day, the judge said they hindered the use of the area by others including legislators, observers and reporters.
"They were at the least deprived of smooth leaving and returning to the building," he wrote in his judgment.
The judge also turned down Wong and Yip's appeal for a light sentence, ruling that a fine would not be sufficient to reflect their lengthy albeit peaceful occupation of the grounds that day, and lack of remorse thereafter.
He also rejected the appeal of another co-defendant, Cheung Hon-yin, who was sentenced to one month in jail alongside others in 2014.
Cheung has been in Taiwan, reportedly for medical treatment. He did not appear during the appeal. An arrest warrant has been issued for him.
This article appeared in the South China Morning Post print edition as: Four convicted over development protest lose appeal