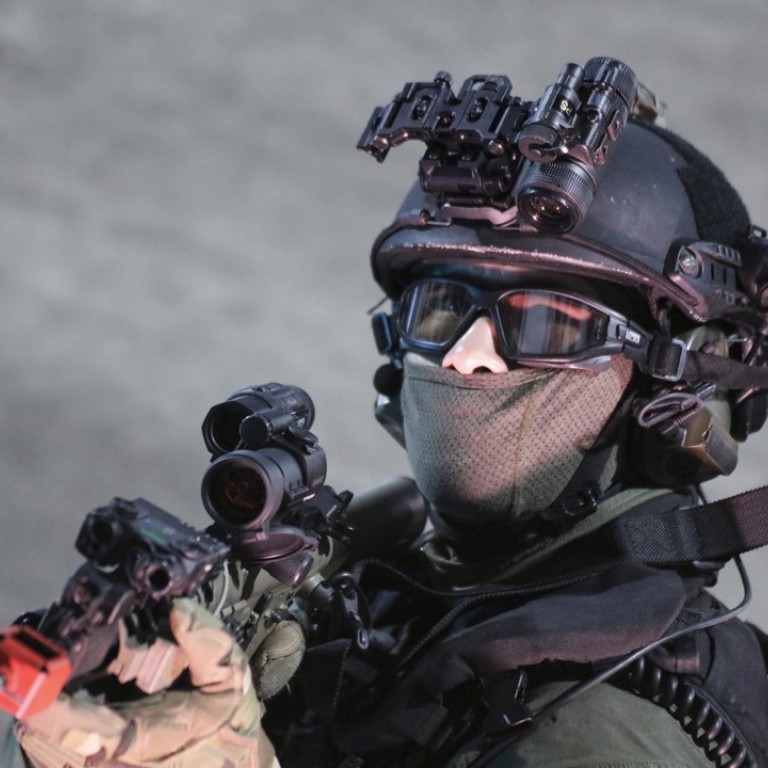 Audit report: Hong Kong police bought HK$4.6 million worth of tactical gear at short notice ahead of Xi Jinping's visit for handover anniversary
The equipment and outfits were bought with a view to resisting potential clashes and stabbing by sharp objects for security shutdown
The report criticised police for being too restrictive in their brief for the call for tenders
Hong Kong police hurried to buy batches of HK$4.6 million worth of tactical gear capable of resisting clashes and sharp objects right before president Xi Jinping's visit to the city last year for the 20th anniversary of the handover, the audit report revealed.
The decision of the procurement for the Police Tactical Unit was made in January 2017, according to the report, and the force was looking for a type of material that could resist physical impacts and stabbing with sharp objects to protect officers, after studying causes of injury cases among the police.
The Post understands that the beefed-up gear could have been for the Special Duties Unit (SDU) – commonly known as the Flying Tigers – a prime and elite unit tasked with countering terrorist attacks, underwater searches and hostage rescue situations.
"Apart from the material, the design for cushioning effect against physical impact, the weight and the number of pieces in a full suit were also taken into account," the report stated, quoting the tender recommendation.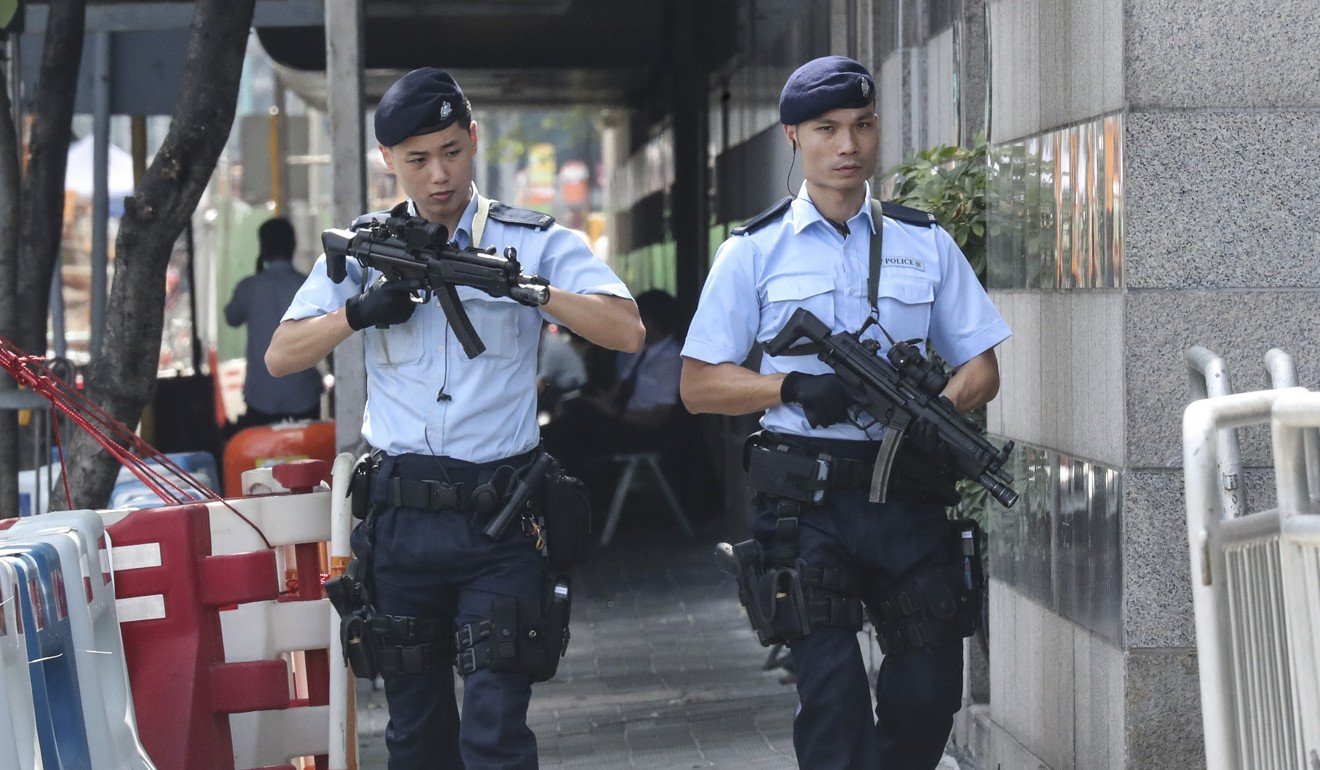 Around two months ahead of Xi's visit in late June, the force could only find one conforming offer out of seven tenders at a contract sum of HK$4.64 million, and one material out of three that are commonly used for manufacturing personal protective equipment.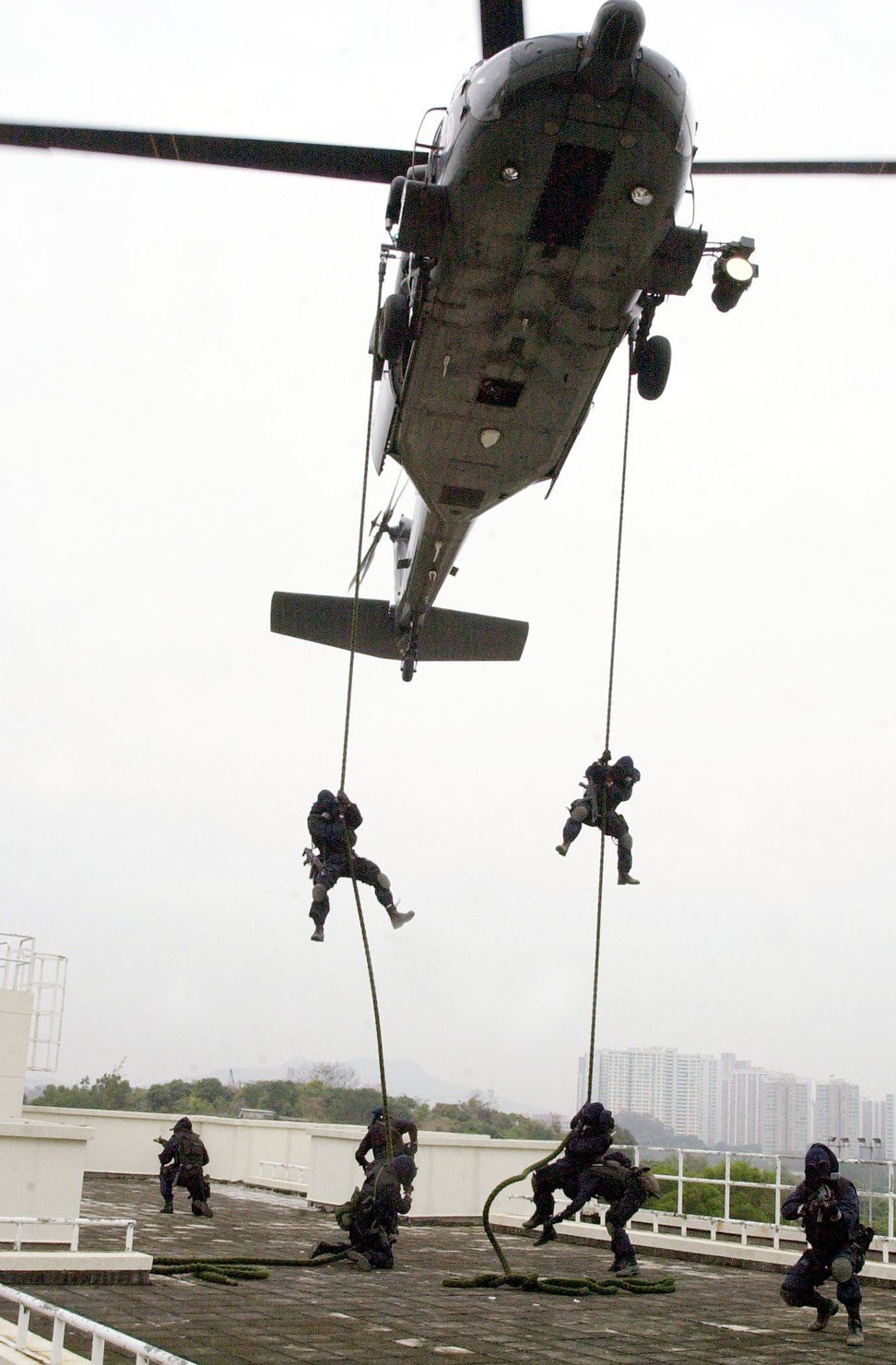 "Upon the Security Bureau's advice, the material name and other details are not disclosed to minimise the risk of compromising the force's operational capability," the report stated, as the quantity of the suits that arrived in June last year remained unknown.
Due to the short notice, the force's Operations Wing received approval to waive tender document clearance by the Department of Justice before the invitation for tenders invitation in early February 2017.
The audit watchdog criticised the force for limiting innovative solutions and restricting competition by placing too narrow a brief on the material to be used as tenderers might have been able to offer new technologies or products.
Hong Kong police provided an unprecedented blanket security shutdown when Xi began his three-day visit to the city on 29 June last year to mark the 20th anniversary of its return to Chinese sovereignty and to oversee the swearing-in of a new chief executive.
Some 11,000 police, or more than one-third of the force, including snipers from the SDU, were deployed to protect Xi and first lady Peng Liyuan at different observation posts along the official motorcade route.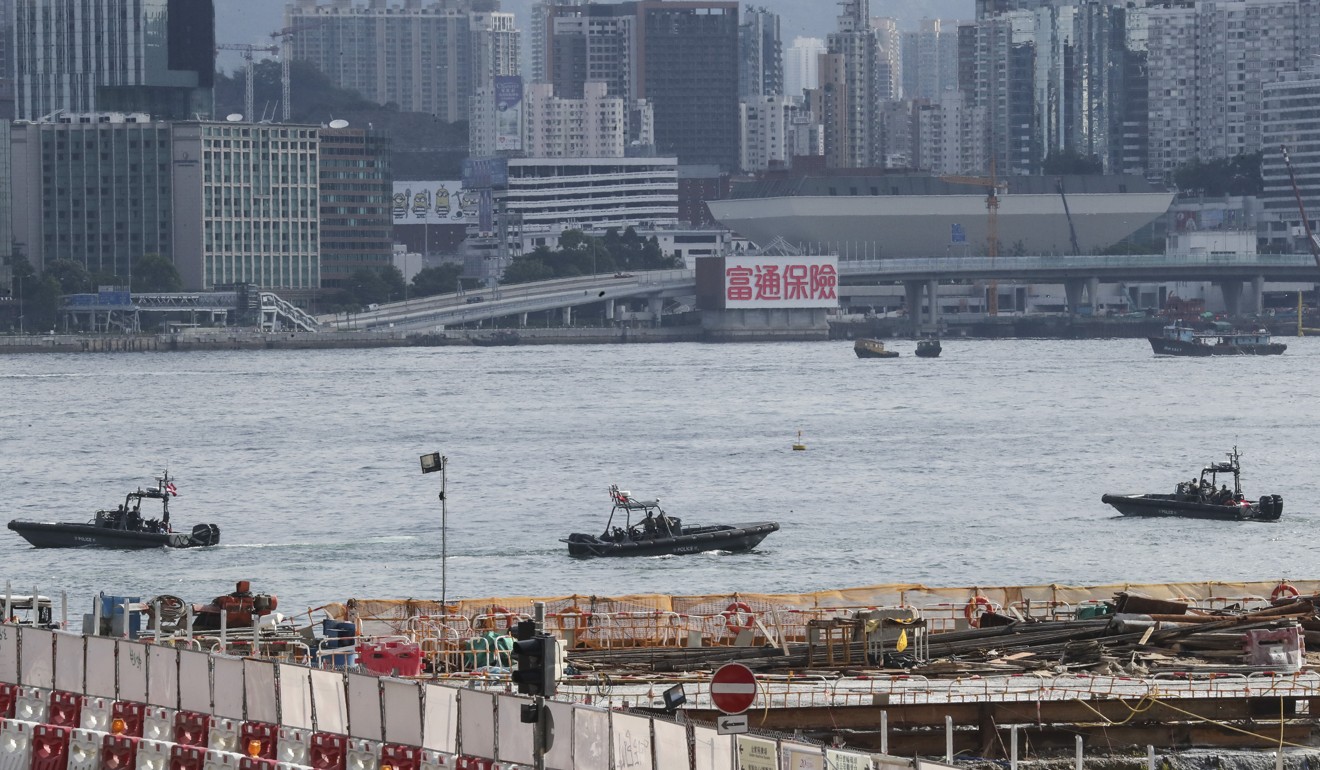 Building work on the Wan Chai waterfront was suspended. And, to prevent vehicle attacks, the force deployed about 300 security barriers, weighing two tonnes each, to ring the two hotels the government delegation was using and the Convention and Exhibition Centre in Wan Chai.
About a dozen marine police boats operated by the SDU conducted 24-hour patrols around Victoria Harbour.