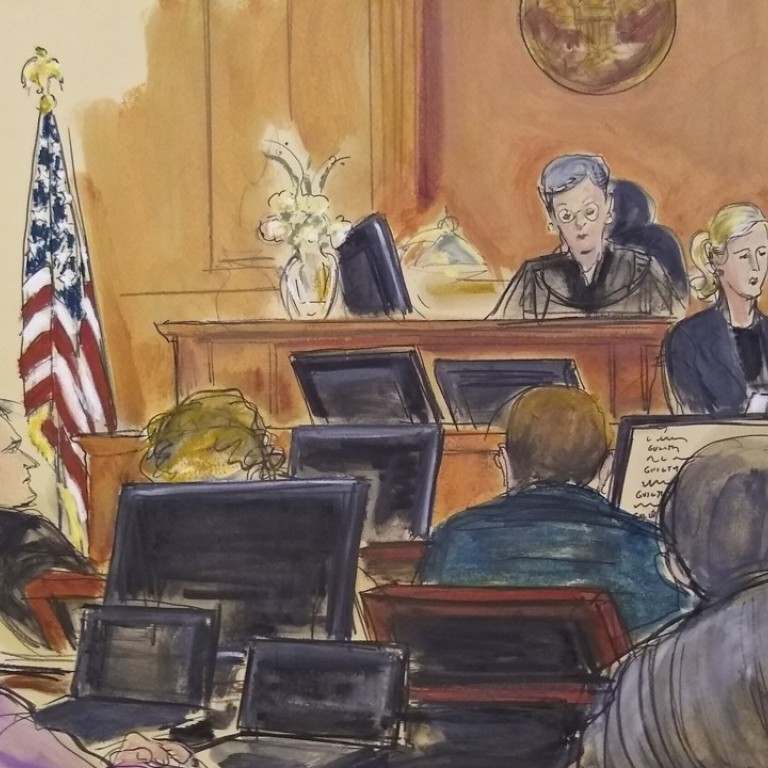 Former Hong Kong minister Patrick Ho Chi-ping convicted in US court on 7 of 8 counts in bribery and money-laundering case
The former Hong Kong minister was found guilty of offering millions of dollars in bribes to African officials
He now faces jail time in the United States after the conviction by a federal court in New York
Former Hong Kong minister Patrick Ho Chi-ping has been found guilty by a federal jury in New York of offering millions of dollars in bribes to African officials, and now faces jail time in the United States.
On Wednesday afternoon, local time, Ho was convicted by the New York Southern District Court jury on seven of eight counts of bribery and money laundering over oil rights for Chinese conglomerate CEFC China Energy, in Chad and Uganda.
"Expected. It's like that," Ho told Hong Kong reporters in Cantonese before leaving the courtroom to return to the Metropolitan Correctional Centre, where he has been held for more than a year. He also thanked his friends in Hong Kong without giving names, and shook hands with every member of his legal team.
Ho was unanimously acquitted of one money-laundering charge in Chad, as the jury had reservations about whether the money offered in this case came under US jurisdiction.
He will be sentenced on March 14. The maximum penalty for each bribery count is five years' imprisonment and 20 years for money laundering, though he could be sentenced to concurrent terms.
Ho, 69, was Hong Kong's home affairs minister from 2002 to 2007. He later became the deputy secretary general of a think tank that was financed by CEFC. Since then, he has been an advocate for the "Belt and Road Initiative", China's global trade strategy.
In November 2017, he was arrested at John F Kennedy International Airport in New York and charged with five counts of violating the Foreign Corrupt Practices Act, and three counts of money laundering involving US$2.9 million in bribes given to state leaders and officials of Chad and Uganda.
Defendant turned witness Cheikh Gadio, the middleman in talks on oil rights between CEFC and Chad president Idriss Déby, previously testified that Ho offered US$2 million wrapped in gift boxes to the leader during a visit to the African nation in December 2014.
Ho's lawyer argued the payment was no more than a "charitable donation" to forge long-term relations with Chad.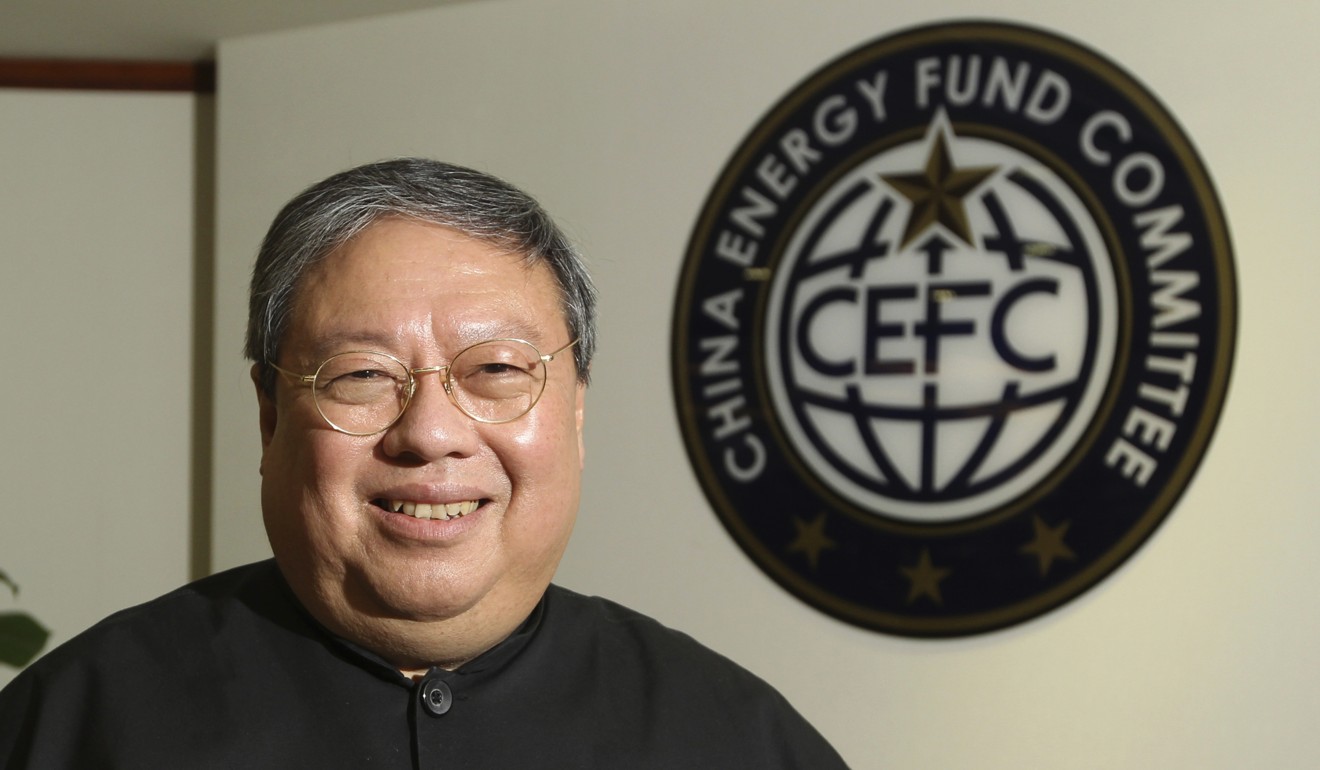 The jury reached its decision after about three hours of deliberation. They asked the court for a copy of some key evidence, including the bank records of CEFC, and the think tank Ho led.
Ho's legal team would not comment on whether he will appeal. "That would be left to after the sentencing," his lawyer Edward Kim said.
Former US trial lawyer Clay Porter, now head of investigation at consultancy firm Navigant, said while he predicted Ho was likely to appeal, it would be difficult for Ho to argue again about the nature of payments to African leaders.
"The jury didn't find [that the payments] were a charitable contribution. The jury found it to be a bribe," Porter said. "Overturning a jury's finding is exceedingly rare."
Laura Perkins, former assistant chief of the US justice department's FCPA Unit under its Criminal Division, said Ho might appeal on the grounds of legal errors committed by judge Loretta Preska.
"For example, he can appeal if he believes the judge improperly denied his legal objections to the government's charges, or that the judge allowed the government to present evidence that she should not have allowed," she said.
Separately, to sentence Ho based on the Foreign Corruption Practices Act, the judge would have to consider the nature of the case and give numerical weight to the roles he played in the charges, the amount of bribes involved, the heads of African states he was trying to bribe, as well as his criminal record.
Jason Ng, a New York lawyer based in Hong Kong, said the judge in Ho's case could look into whether the seven charges he was convicted of were related to the same action.
Ng, who is also a spokesman for the city's Progressive Lawyers Group, said: "If Ho is seen as doing one thing wrong but violating different laws, the judge may think he should not be penalised seven times for the same action.
"But the case also involves different African countries … It is also possible to be seen as being involved in separate actions, and so each one should be penalised."
Other factors that could be considered include whether Ho had shown remorse during the trial, and the extent of deterrence needed, according to Ng.
Perkins explained that the sentencing involved a mechanical calculation of these factors, after which the judge is free to order any sentence she deemed appropriate, ranging from no jail time to the maximum penalty.
Porter said because Ho had pleaded not guilty to the charges, he could receive a heavier jail sentence than if he had cooperated.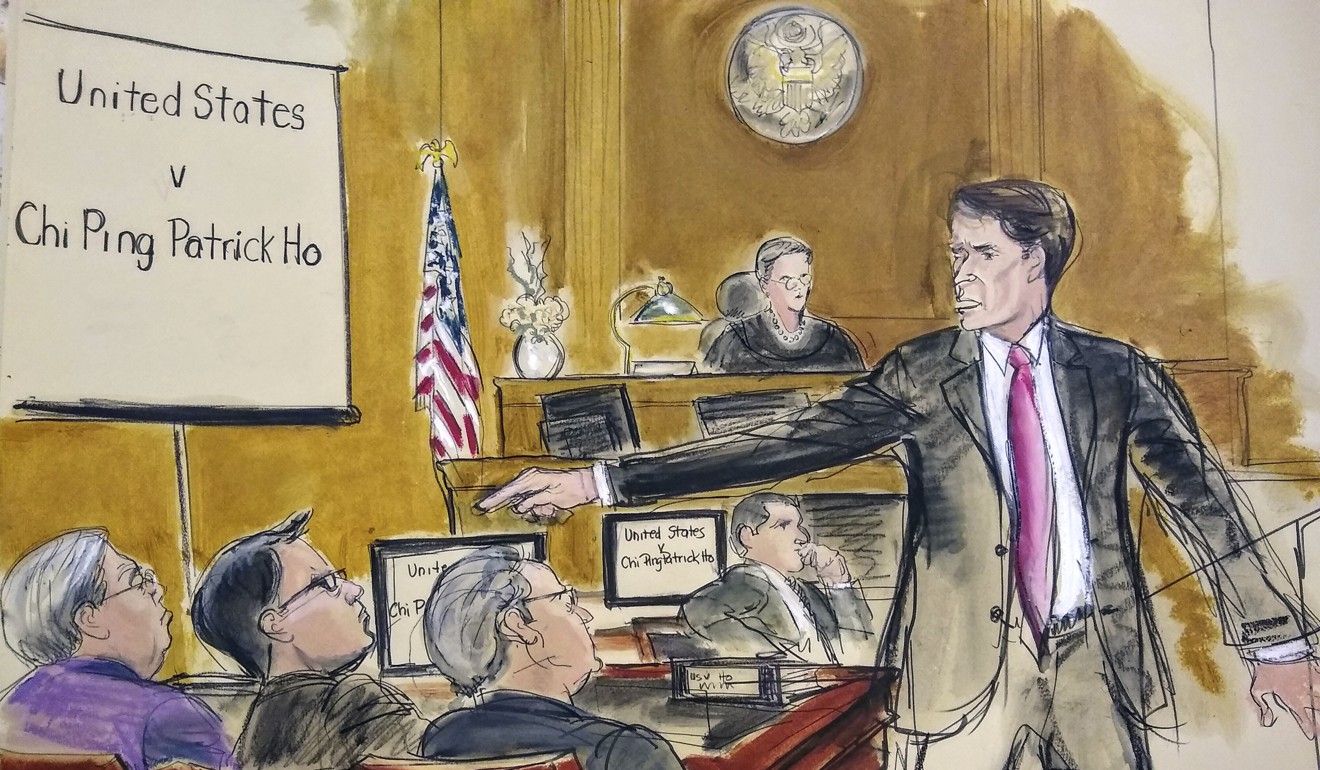 Apart from the implications surrounding China's expansion strategy, the high-profile case also raised questions about the UN's ability to prevent corruption, with three former UN General Assembly presidents mentioned in court proceedings.
Two of the former officials were suspected of being involved in part of the bribery scheme, while a third testified in the case.
During Ho's corruption trial, the prosecution produced records showing Andrew Lo Cheung-on, former deputy secretary general of CEFC, was aware of Ho offering bribes of US$2 million to Chad president Idriss Deby and US$500,000 to Ugandan foreign minister Sam Kutesa.
Lo, who died in February of suspected flu, was former senior special assistant to former Hong Kong chief executive Tung Chee-hwa during his tenure as the city's top official. Tung had also appointed Patrick Ho as home affairs minister in 2002.
A person close to the former chief executive said Tung was neither a member of the China Energy Fund Committee nor linked to the operating of the fund in any capacity.
"Regarding Patrick Ho's conviction in the United States, Mr Tung was completely unaware of his actions at the time," the person said. "Mr Tung feels sorry for Mr Ho for his suffering in the US."
Additional reporting by Elizabeth Cheung
This article appeared in the South China Morning Post print edition as: Patrick Ho found guilty of bribery, money laundering