Law
Get more with myNEWS
A personalised news feed of stories that matter to you
Learn more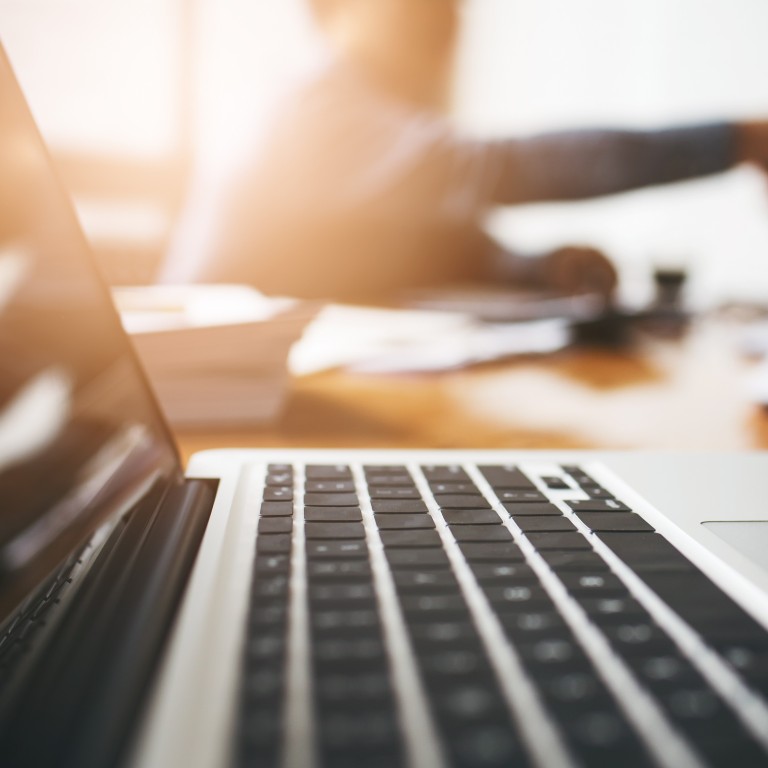 Can Hong Kong's legal industry catch up with Singapore in going paperless and cutting costs?
City's courts currently require hardcopies of legal documents, whereas island state allows digital filing, which can greatly reduce cost
Singaporean lawyer June Lim shows up in court with only her tablet and sometimes, even just a smartphone
Reams of contracts and mounds of court documents come to mind when one thinks of the office work of lawyers, but a new trend for the profession has started in Singapore, while its Hong Kong counterparts lag behind.
For the past four years, Singapore family lawyer June Lim has gone "paperless" – she represents clients of her boutique firm in court using only a tablet, eschewing paper and pen.
"I go to court with this, literally," Lim, who is in her early 30s, said, pointing to her tablet. "Sometimes I'm too lazy and I only bring my phone [to court]."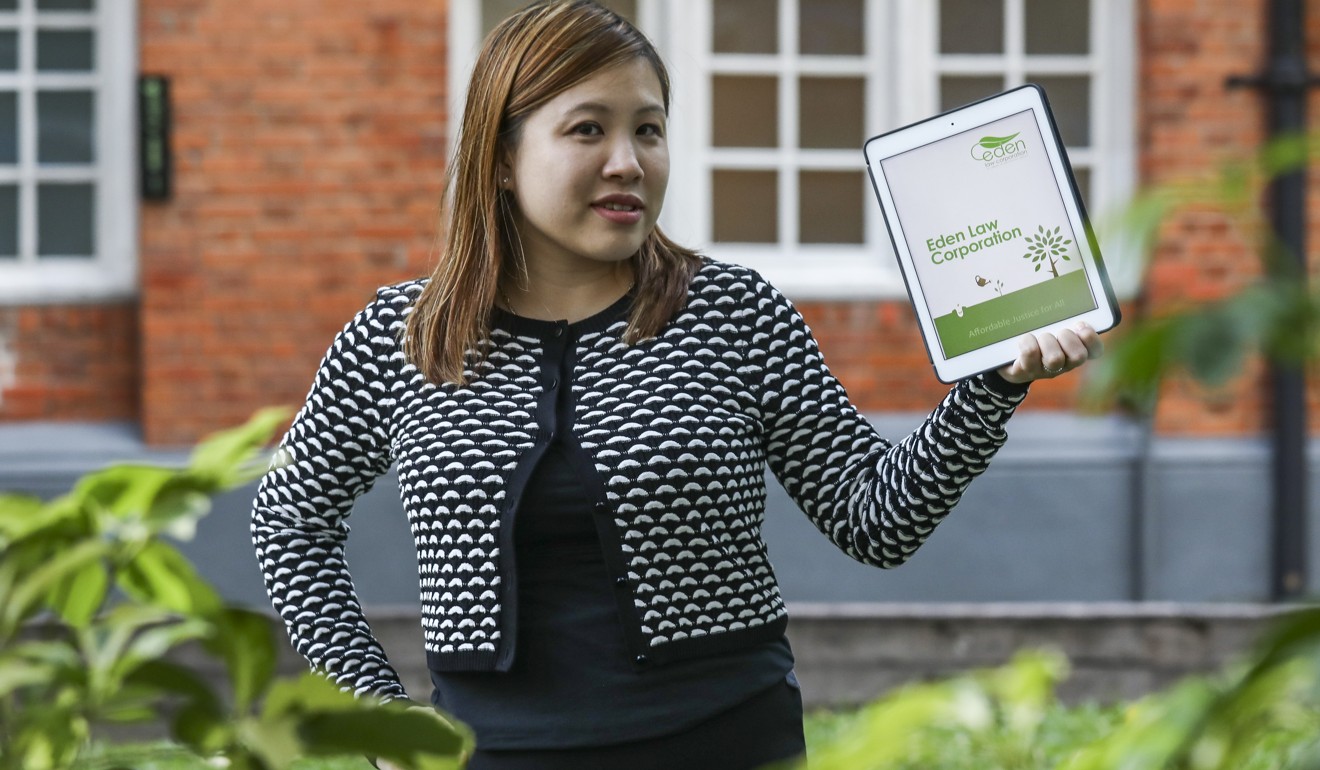 The former commercial litigation lawyer founded Eden Law in 2014, which was among the first batch of "paperless" law firms in Singapore.
Lawyers from Hong Kong conceded the city's legal profession had fallen behind in reducing the use of paper, noting courts still required hardcopies of documents.
Lim told the Post that she decided to operate paperless in a bid to drive costs down, as her firm aimed to serve the underprivileged, including migrant workers or victims of domestic violence.
To further reduce expenses, she rented a 480 sq ft co-working space as an office, which shares conference rooms and facilities with some 15 other law firms in the building.
The move cut her rental and overheads by up to two-thirds.
"We broke even within the first year, because the cost was so low: there's no paper, there's not much rent and [we have a small staff strength]," Lim said, adding that she was aware of the challenges faced by her profession in Hong Kong.
Lim's firm stores its work data online using a cloud computing system. The information ranges from documents submitted by clients before meetings to signed contracts or legal bills – none of which have been inked on paper.
In Singapore, lawyers can file submissions and documents digitally to courts as electronic copies are accepted, although some judges may prefer printed versions.
More than 80 per cent of firms like Eden Law in the Lion City employ less than five lawyers, according to Lim. She said she was aware that not all her peers were ready to go paperless.
"Younger lawyers are generally more ready to make the transition," she said. "It's how comfortable the lawyers themselves are with reading on a tablet."
But lawyers are bound by professional codes to ensure confidentiality of their clients' identity and personal information. Lim said the risk was mitigated, as she relied on cloud computing under guidelines from the Singapore Law Society. For example, she seeks consent from clients when she stores information on Google Drive, which may have overseas servers.
Tanguy Lim, CEO of Singapore Law Society Pro Bono Services, said cloud computing provided law firms flexibility to move away from a conventional model, and saved costs immensely.
He added the Singapore Academy of Law, another legal body comprised of judges and professional agencies, had also set up a co-working space to pair technology companies with law firms to encourage dialogue and business collaborations.
Hong Kong lawyer Ng Gene-bond, who founded his own boutique law firm in 2016, said the city's legal industry was slow to take up the paperless movement, largely because printed copies of documents were required by law.
"Each month I'm spending some HK$8,000 to HK$10,000 on photocopying," Ng, who is in his mid-thirties, said. "Sometimes we receive one copy [of a submission] from police, and we need to make an extra two copies for the counsel. These bundles could add up to hundreds of pages."
Hong Kong courts require litigants and lawyers to submit applications and case bundles in paper form. The judiciary has developed software for a pilot scheme to enable e-filing in district cases. Lawyers can voluntarily choose to file both physical and digital copies in High Court and Appeal Court cases.
In an October paper to lawmakers, the judiciary said in the longer term, it was prepared to amend relevant laws to enable e-filing, but no time frame was indicated.
To really go paperless, Ng said the court would need to give digital copies of legal documents the same status as physical ones, although lawyers also needed time to make the switch based on their own reading habits.
Nicholas Chan Hiu-fung, vice-chairman of the Hong Kong Law Society's innovation and technology committee, said the city had yet to establish an electronic-friendly court system, but shared Lim's observation that a majority of lawyers in Singapore might still prefer hardcopy documents.
He said one reform for Hong Kong to keep pace with the paperless trend could be to amend the Electronic Transactions Ordinance which would render the same legal weight to electronic signatures and documents as those on paper.
He added there were plans to look into setting up a "virtual law firm" amid high rental costs.
"We've been studying for over a year the [possibility of an online office]," he said. "If technical issues are resolved, we'll be the first in the world to realise this idea."
Eden Law's June Lim said the technology for going paperless had been on the market for some time. What was needed is for Hong Kong's legal bodies to come up with a framework to give law firms confidence to take the leap.
"You'd be doing your clients a disservice because everything is moving into the cloud, and you can't stop it," Lim said. "So you might as well join the bandwagon."
This article appeared in the South China Morning Post print edition as: lawyers stuck under a paper pile