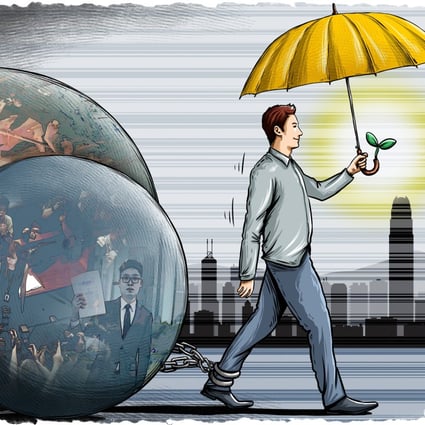 As the fifth anniversary of the umbrella movement looms, Hong Kong is far from achieving universal suffrage. Illustration: Lau Ka-kuen
Hong Kong's Occupy protests five years on: after all the prosecutions, was the movement in vain?
The movement's leaders were found guilty by a Hong Kong court on charges relating to public nuisance for their roles in the 2014 sit-ins
Did the founders bring positive change to the political landscape, or leave only a trail of disappointing outcomes?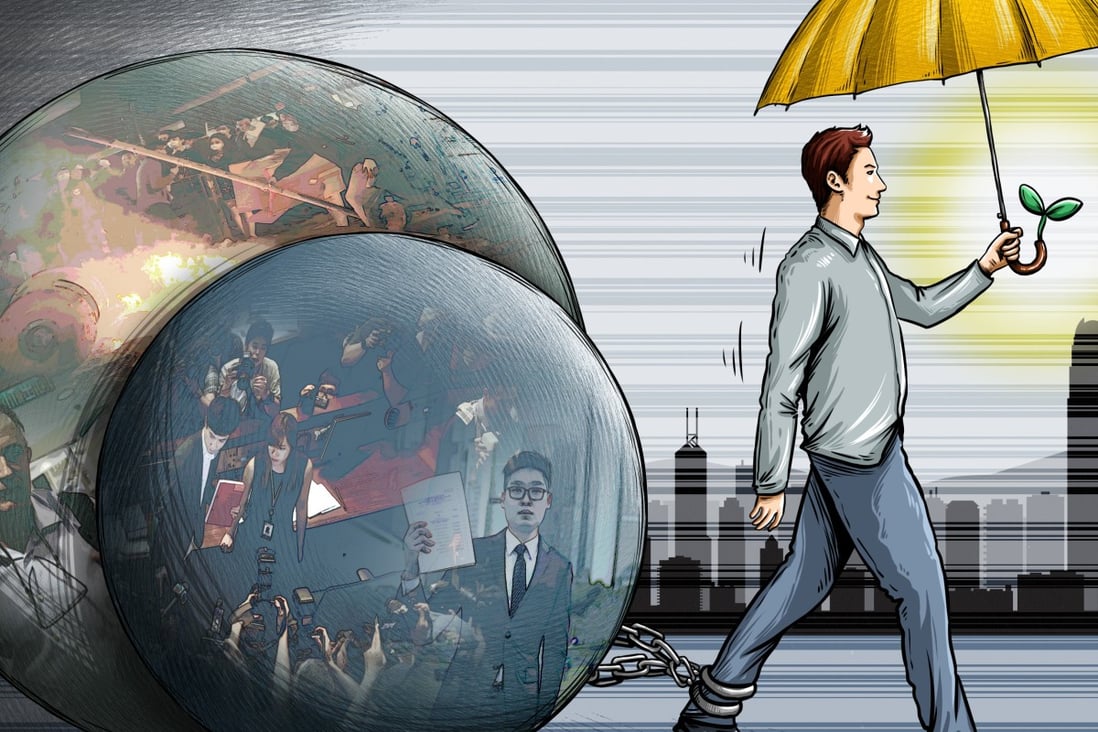 As the fifth anniversary of the umbrella movement looms, Hong Kong is far from achieving universal suffrage. Illustration: Lau Ka-kuen