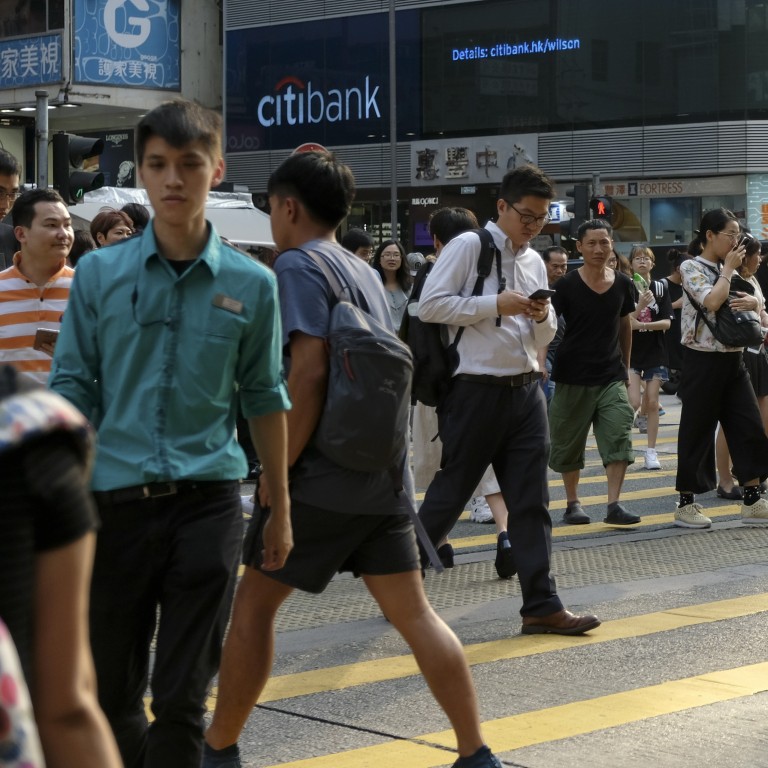 The legal back-and-forth over upskirt pictures in Hong Kong
Why a court ruling in April sparked a call for new laws to tackle the act
Before the top court's judgment, people caught taking upskirt photos often faced charges that were too broad and vague
On Tuesday Hong Kong's Law Reform Commission unveiled, after seven years of discussion, its grand plan to combat a crime that the city has struggled to deal with – people taking pictures up women's and girls' skirts.
It suggested
the government enact laws specifically against voyeurism and upskirt photography.
The city was scrambling for a quick fix after its top court last month handed down a ruling that rendered toothless a "one-size-fits-all" charge often used to target upskirting.
Amid calls for change – from officials and politicians across the political spectrum – the commission sped up its work and revealed its plan to target the indecent act before its expected systemic review of all sexual offences.
What happened before the ruling?
Before the top court's judgment, people caught taking upskirt photos often faced charges such as outraging public decency or the "one-size-fits-all" charge in question: obtaining access to a computer with dishonest intent.
As long as someone is using a computer – or an electronic device generally – to commit a dishonest act, he or she would be caught under Section 161 of the Crimes Ordinance. It could be hacking someone's computer; it could also be snapping an indecent picture under someone skirt on a moving escalator with a smartphone. The charge has long been criticised for being too broad and vague, and was sometimes even used to prosecute protesters.
How did the courts change that?
With its judgment
on April 4
, the Court of Final Appeal rewrote the rule book. The top justices were asked to rule on a case involving four primary school teachers caught leaking entry exam questions to parents, using smartphones and a computer. The judges opined that the charge of obtaining access to a computer with dishonest intent did not apply in their case, because the teachers were using their own devices.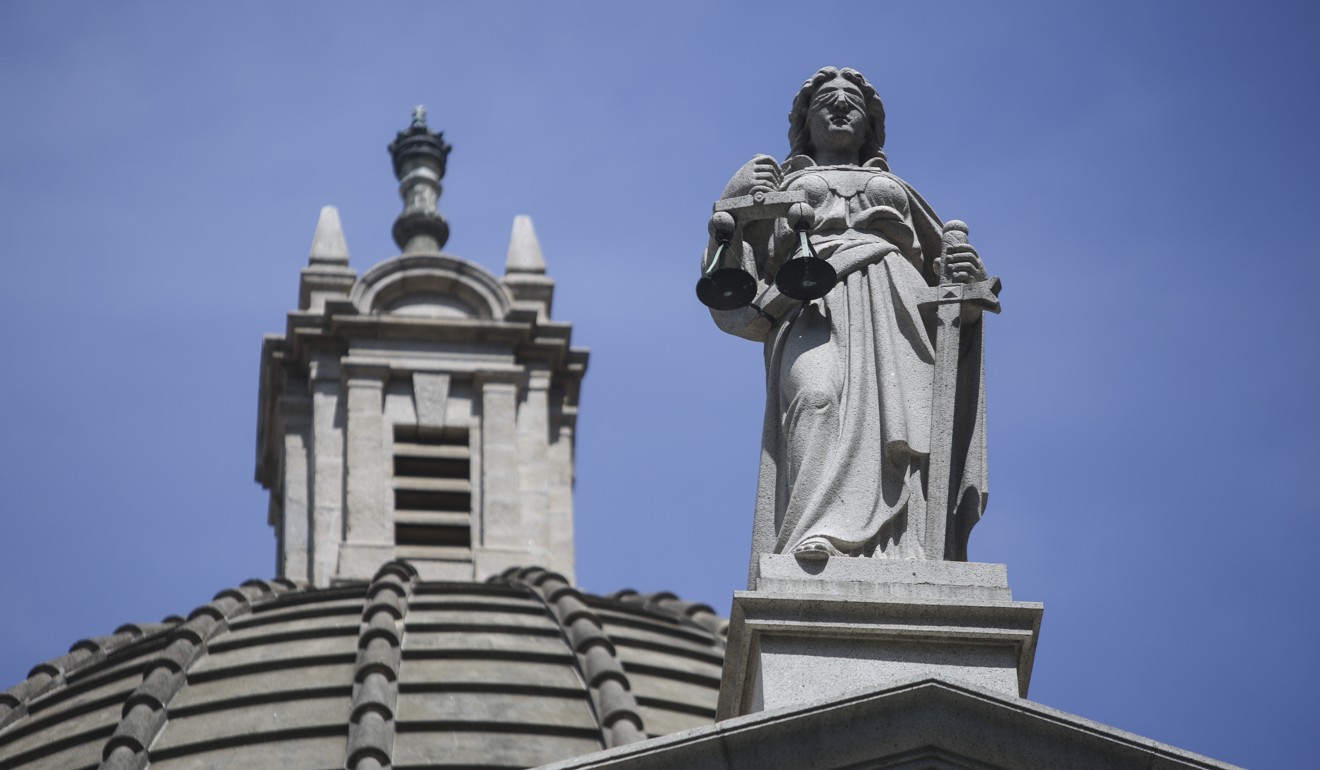 "As a matter of language, one always 'obtains' access to something which one did not have access to before," Mr Justice Robert French, one of the judges, wrote. Director of public prosecutions David Leung Cheuk-yin warned judges during the appeal that such a finding could have far-reaching consequences. But judges replied that they should not be helping prosecutors do their job.
What was the judgment's effect?
Police and prosecutors had their wings clipped. While they can still prosecute people who take upskirt pictures in public places with outraging public decency, they can do little when someone takes them in private. As its name suggests, outraging public decency requires a public element. The charge that worked before is no longer applicable, either, in cases where someone uses their own electronic device to take the lewd pictures, as is often the case.
Since the ruling, a man accused of taking indecent pictures of another man in the toilet of a shopping centre was offered a bind-over deal instead of facing trial. A doctor facing the charge over photos he took of a female patient in a public hospital is now facing a lesser charge with a much lower maximum penalty. The Department of Justice is expected to deal with 11 more cases, which were on hold pending the top court's ruling.
How will the proposal by the Law Reform Commission change things?
On Tuesday, the commission suggested that a new law be created to target upskirt photography specifically.
That recommendation came from its sexual offences subcommittee, made up of a judge, scholars, lawyers and police inspectors, and chaired by criminal barrister Peter Duncan.
They suggested the new offence could be divided into two branches: one concerning pictures aimed at obtaining sexual gratification; and one concerning others. Offenders convicted of the former would go on the sex offenders' register. The latter is a "catch-all" approach to target trickier situations, for example, if the offender was paid by others to take the photographs. Both types would cover private and public spaces.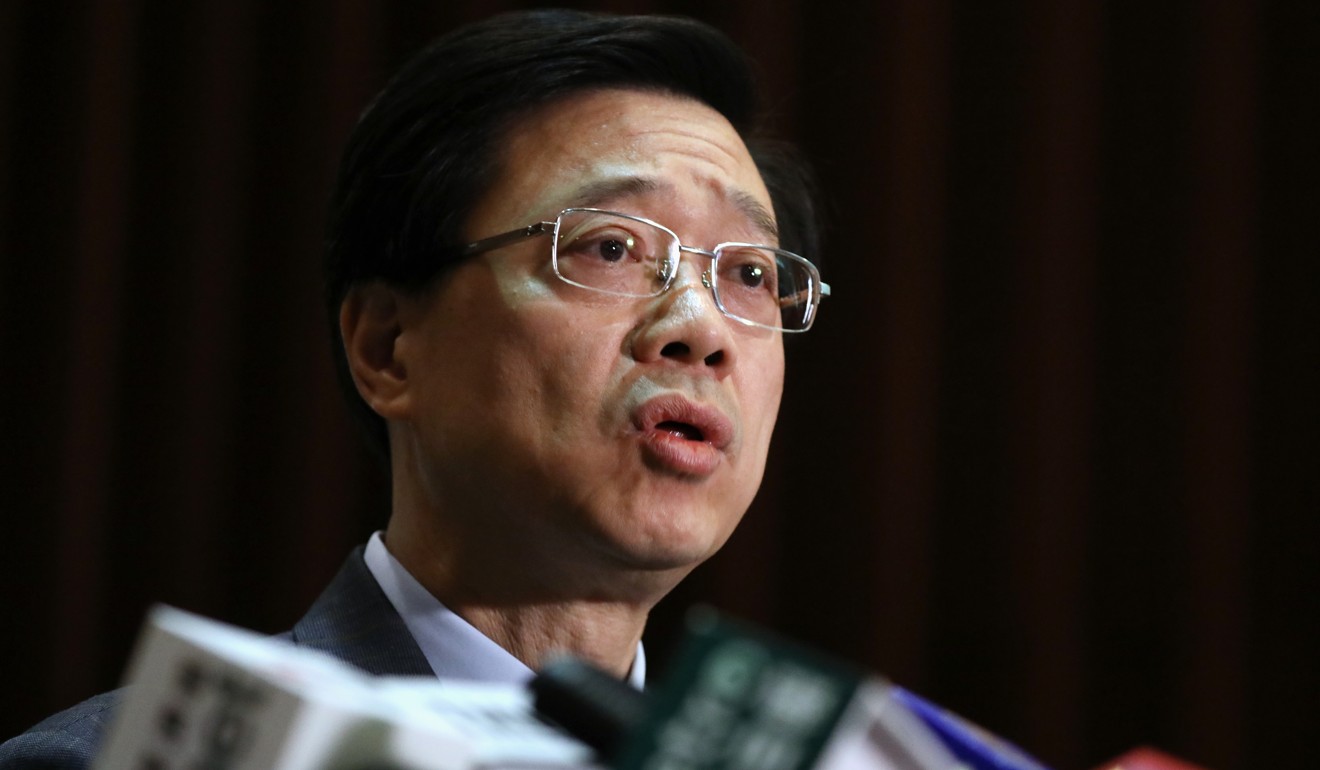 Meanwhile, the commission also recommended creating an offence that targets voyeurism, another area of law where the city lags behind other common-law jurisdictions in Britain, Canada, Australia and New Zealand. The offence targets observing or recording others without consent for sexual purposes.
Secretary for Security John Lee Ka-chiu had earlier promised to push ahead on a new law as quickly as possible.
Can the commission's latest suggestion sufficiently plug loopholes?
No, according to a women's rights group and legal experts. They said while the law covered upskirting, other types of sexual offences such as "downblousing" – when culprits secretly snap pictures down a woman's top, often capturing her breasts – were not addressed by legislation.
"Why does [the law] only cover the lower parts of the body and not the upper?," Linda Wong Sau-yung, executive director of RainLily, an advocacy group for women, said.
Law lecturer Eric Cheung Tat-ming, who is among the commission's subcommittee that reviewed sexual offences and formulated the report, said there was not as strong a consensus about downblousing, compared to upskirting among panel members. The group held different views and thresholds as to what kind of photos depicting breasts would be regarded as unacceptable.
Apart from downblousing, barrister Tien Kei-rui, of the Progressive Lawyers Group, noted that the offence of voyeurism did not apply to acts considered non-sexual in nature, such as peeping into the daily activities of others.
RainLily, which runs a rape crisis centre for female victims of sexual violence, also said the proposal failed to lawfully protect victims from having their photos shared or uploaded online.
"When inappropriate pictures or videos are taken, sometimes they are shared among friends, put on social media and other online platforms, or they may be used as threats or demands for sex, which may cause persisting harm to victims," Wong said.
"So we believe it's important that the commission take into consideration establishing specific offences to criminalise offenders for the distribution of intimate images."