New pangolin laws bite as mainland Chinese man sentenced to 20 months for trafficking 48kg of scales in landmark Hong Kong endangered species case
Case believed to be Hong Kong's first since the scaly mammals were upgraded to highest level of animal protection
Man, 44, convicted of trafficking scales worth HK$189,000
A mainland Chinese man has been sentenced to 20 months in jail for smuggling 48kg of pangolin scales into Hong Kong, in what is believed to be city's first case since the scaly mammal was upgraded to the highest global level of animal protection.
Lin Jin-bao, 44, from Fujian province, was found guilty on Monday of trafficking the scales, said to be worth HK$189,000 (US$24,089), which were found wrapped in aluminium foil in his luggage.
In November, the critically endangered pangolin was lifted from Appendix II to Appendix I in local protection legislation, in accordance with the Convention on International Trade in Endangered Species of Wild Fauna and Flora (CITES).
The maximum penalty for illegally importing an Appendix I species is a fine of HK$10 million and 10 years in jail. This case is believed to be the first conviction under the new legal guidelines.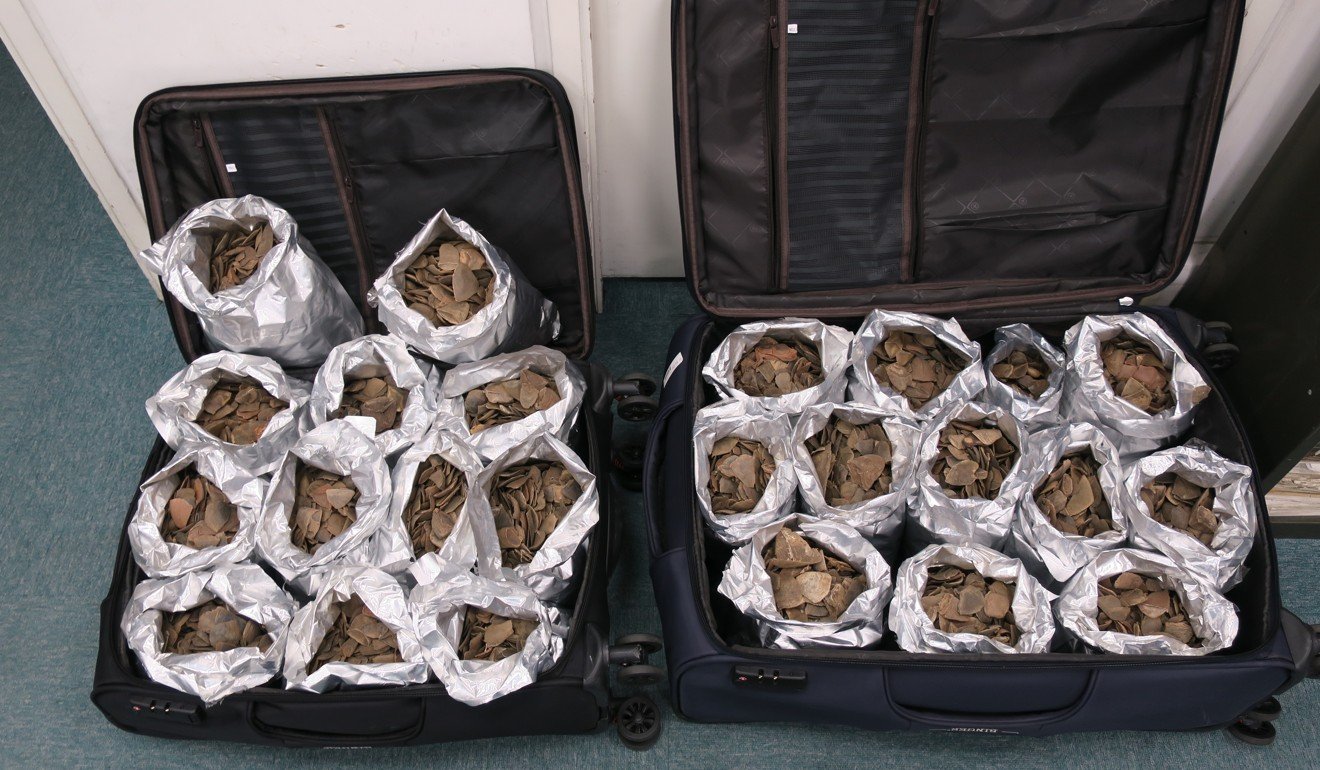 The 20 months handed down to Lin are early evidence of the strengthened laws: in the past five years, the maximum penalty in pangolin-related crimes was two months in jail.
Lin was stopped at Hong Kong International Airport on November 13 when suspicious items were found in his baggage during an X-ray check.
A customs officer found the 48kg of pangolin scales, which prosecutors said were from at least 134 animals, after Lin arrived from Democratic Republic of Congo via Ethiopia and was said to be heading to Macau.
Lin told customs officers that his employer gave him the pangolin scales to eat, but was unable to present any permits to possess the items. He was arrested and later charged under the Protection of Endangered Species of Animals and Plants Ordinance.
The case was previously heard at West Kowloon Magistrates' Courts, but later moved to District Court, upon application by the Department of Justice.
In accordance with CITES, commercial trade in species on Appendix I is prohibited, while commercial trade in Appendix II species is permitted under licensing controls.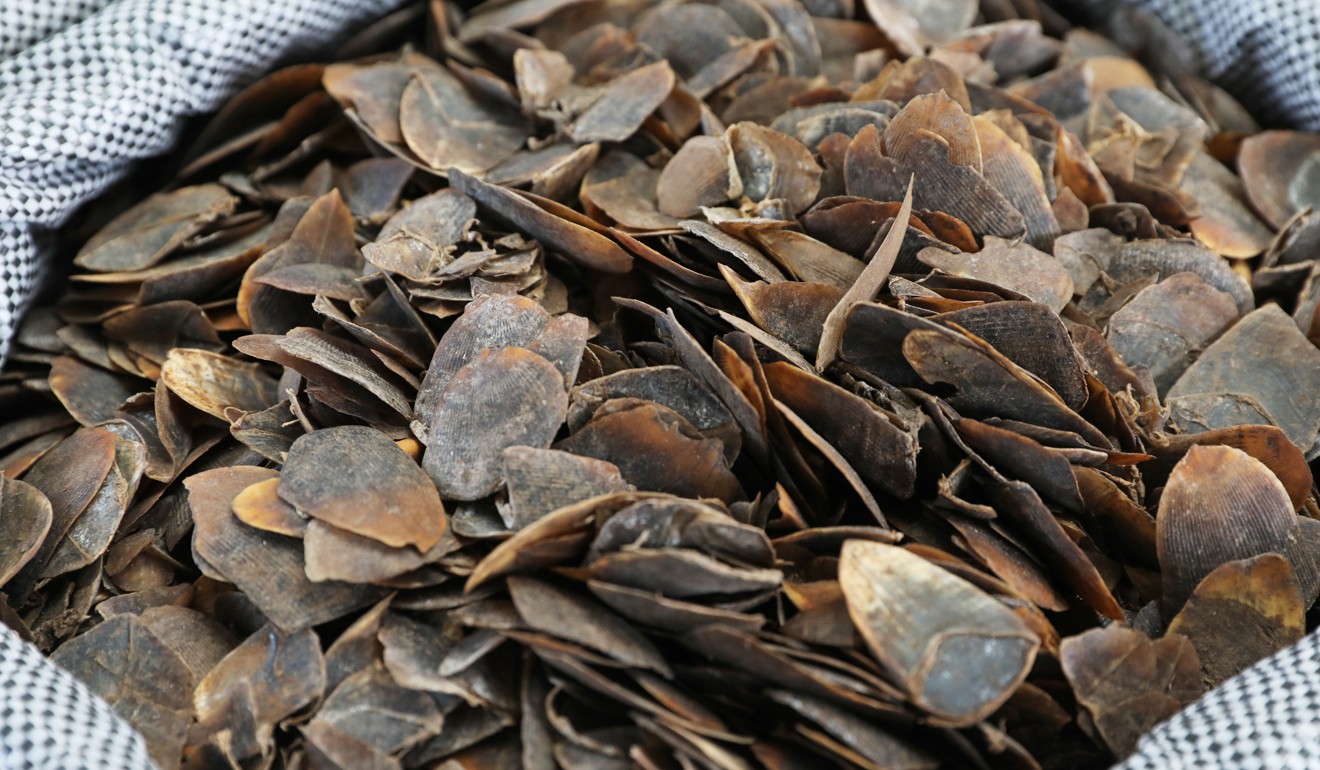 Deputy District Judge Ho Chun-yiu said on Monday that the starting point of sentence was three years. He said he took off six months because the case happened less than two weeks after the CITES upgrade and Lin might not have known about it. He also reduced the sentence by one-third because Lin pleaded guilty.
Sophie Le Clue, the director of ADM Capital Foundation, a wildlife trafficking concern group, welcomed the sentence.
A strong deterrent is needed because the smuggling of these endangered species is a serious offence and, as the judge noted in court, is on a par with poaching," she said.
Hong Kong is widely known as a transit point for smuggling pangolin scales into mainland China, with a total of 53 tonnes seized, mostly from Africa, from 2014 to 2018.
Eight species of pangolin are found in Asia and Africa. Trading of the species has been banned internationally under CITES since 2016, but rampant poaching for their meat and scales has continued.