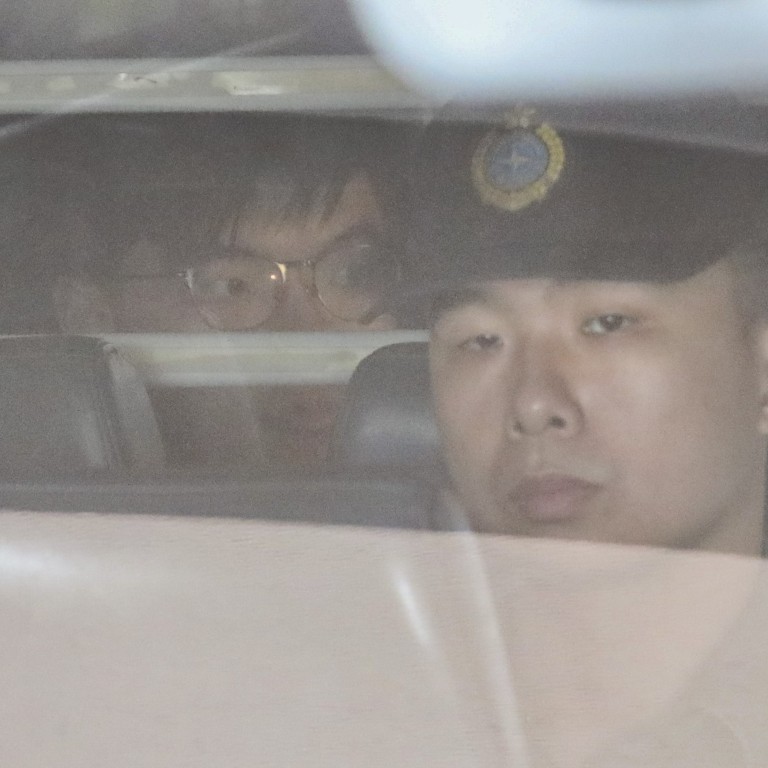 Occupy poster boy Joshua Wong returns to jail in Hong Kong despite winning appeal for lighter sentence
Activist was previously found guilty of contempt after not leaving a site in Mong Kok that judges had ordered cleared
Wong's sentence has been reduced from three to two months
Hong Kong student activist Joshua Wong Chi-fung was thrown back in jail on Thursday despite winning an appeal for a lighter sentence over a conviction related to the 2014 Occupy protests.
Wong, the poster boy for the biggest civil disobedience movement in the city's history, was jailed for three months in January last year after pleading guilty to contempt of court for failing to leave a protest site which a court had ordered be cleared.
The 22-year-old lodged an appeal after being sentenced and was released on bail after six days in prison.
On Thursday, the Court of Appeal reduced his term to two months, but refused to set aside the jail sentence.
The event for which Wong was jailed is largely a footnote in the history of the Occupy movement, during which pro-democracy protesters occupied major thoroughfares in various parts of Hong Kong for 79 days, in defiance of a restrictive framework Beijing handed down for the city's leadership election.
Wong ran afoul of the law for remaining in Mong Kok, one of the protest strongholds in Kowloon, on November 26, 2014, despite court orders sought by taxi and minibus groups to clear it.
Mr Justice Andrew Chan Hing-wai, the sentencing judge, described Wong's role as "leading and significant".
But Wong's lawyer argued his involvement was not particularly active.
Mr Justice Jeremy Poon Shiu-chor, one of the three judges who ruled on the appeal, said the court was inclined to impose a deterrent sentence in contempt cases, because offenders presented "a direct challenge to the rule of law, the very fabric and foundation of Hong Kong".
An immediate jail term was therefore appropriate, he said.
"Any suggestion [Wong] is being punished because of his status or notoriety as a committed social activist or any other reason, whatever it might be, is entirely baseless and misconceived," he added.
But Poon said the original judge had not taken into consideration Wong's age when he sentenced him, so the appeal court decided to reduce his sentence by a month.
In the judgment, Poon – who presided over the appeal with justices Johnson Lam Man-hon and Derek Pang Wai-cheong – called Wong's actions "grave, contemptuous and contumacious".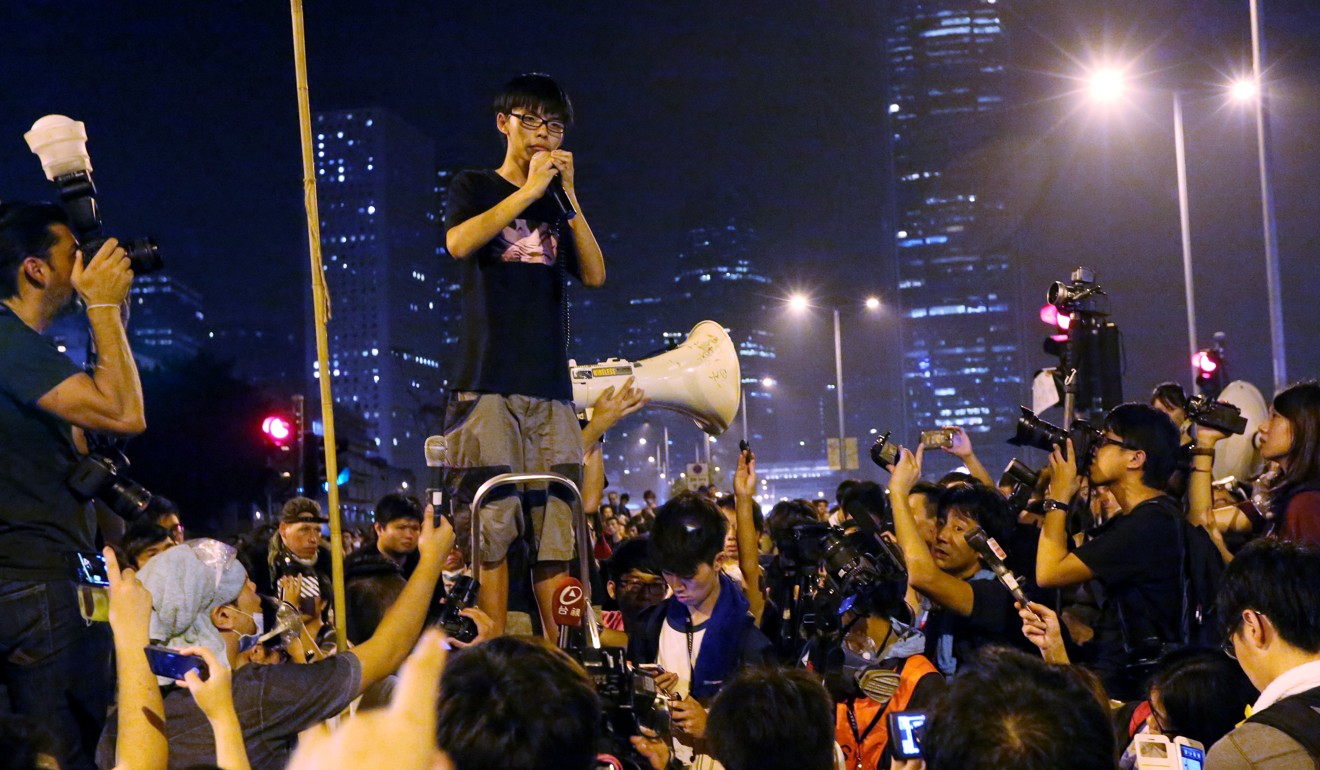 He said Wong had repeatedly questioned those carrying out the court order in an aggressive and provocative tone and manner that would encourage other activists to remain in the area.
As for the damage done to the court, Poon found Wong's behaviour had diminished the respect for its authority and undermined public confidence in the enforcement of court orders.
Wong, who shouted encouragement to his supporters before prison officers led him away, described the jail term he faced as "a piece of cake", compared with that of other activists.
Two founders of the Occupy movement, Benny Tai Yiu-ting and Dr Chan Kin-man, were jailed for 16 months in April and independence activist Edward Leung Tin-kei was sentenced to six years over his role in the Mong Kok riot of 2016.
"No matter what happens, I hope people will never forget the spirit of the umbrella movement and we will continue to fight for free elections," Wong said, using another name for the sit-ins of 2014.
He urged people to speak out against the government's recent controversial proposal to allow an exchange of fugitives with mainland China.
Agnes Chow Ting, Wong's Demosisto colleague, said the pro-democracy group was disappointed by the court's decision and would discuss with Wong and his lawyers whether to take the appeal further.
Wong was also jailed two years ago for storming government buildings two days before the Occupy protests began.
That jail sentence was eventually overturned by the Court of Final Appeal.
Wong was sent to the Lai Chi Kok Reception Centre on Thursday.
The activist was brought to court over this incident alongside 36 other defendants, who had either pleaded guilty or were convicted after trial. They were handed a string of punishments ranging from a fine to jail sentences.
This article appeared in the South China Morning Post print edition as: Wong returned to jail despite appeal victory