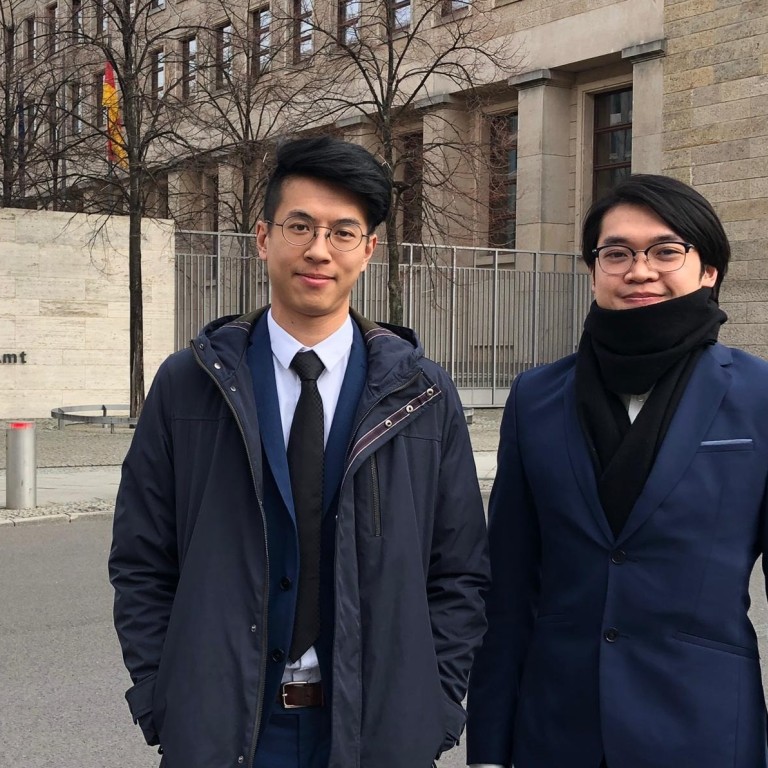 Mong Kok riot fugitives offered refugee protection in Germany a 'damaging blow' to Hong Kong's reputation and likely to anger Beijing, analysts say
Advocates for Hong Kong independence, Ray Wong and Alan Li fled from Hong Kong in 2017 after riot that left 130 people injured
Pair were members of localist group Hong Kong Indigenous, whose spokesman Edward Leung was jailed for six years
Two fugitives who skipped bail on rioting charges in Hong Kong have reportedly been granted refugee protection in Germany, a move analysts said would anger Beijing and be a damaging blow to the city's reputation.
Ray Wong Toi-yeung and Alan Li Tung-sing, who both advocate Hong Kong's independence from mainland China, are wanted by police and face charges in relation to the
Mong Kok
riot in 2016, which left more than 100 people injured.
Several international media companies reported on Wednesday that Wong, 25, and Li, 27, members of the localist group Hong Kong Indigenous, fled the city to seek asylum in Germany in 2017 – which authorities approved last May.
While Wong declined interview requests by Hong Kong media, he told The Wall Street Journal his decision to reveal his asylum status was prompted by the government's move to push ahead a controversial bill which could allow fugitives to be extradited to mainland China.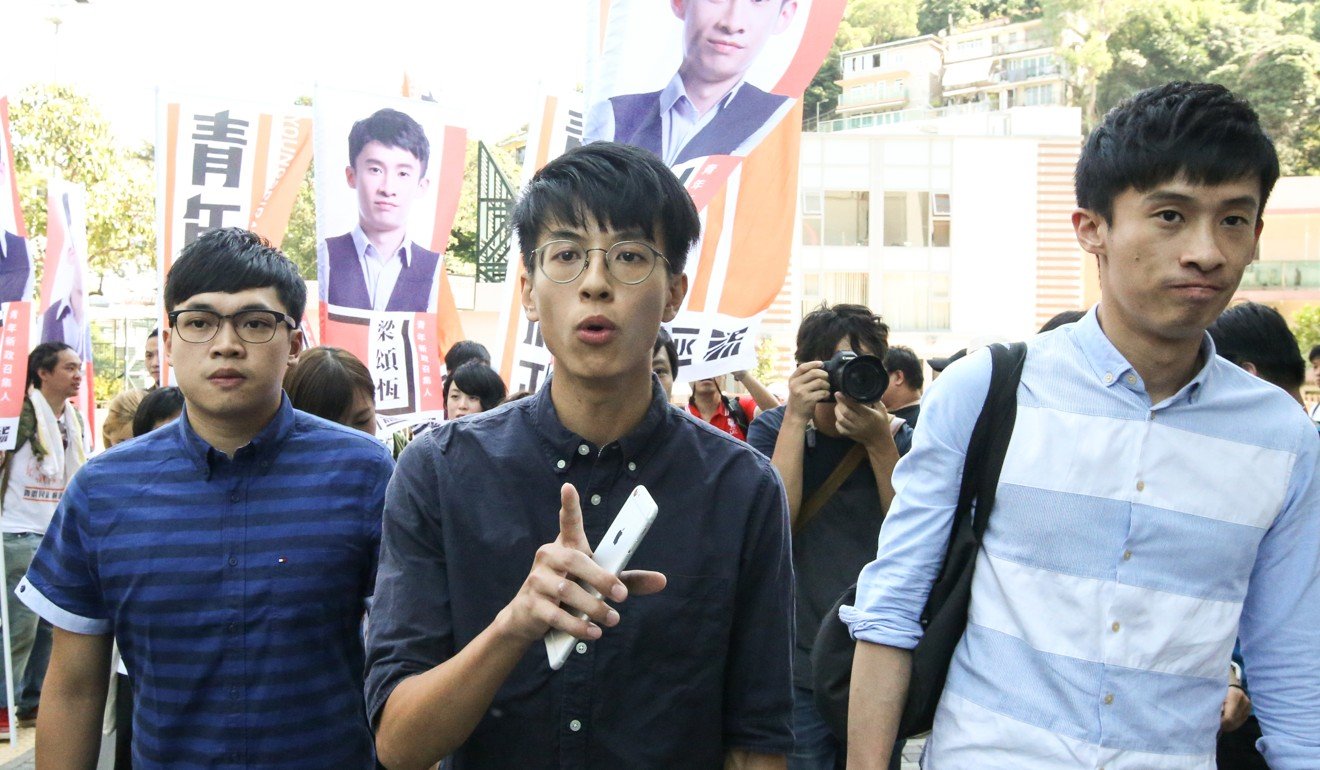 "We now need to fight for Hong Kong on the outside," Wong, who was learning German at the University of Göttingen, said. The pair planned to speak at a seminar in the German parliament to mark the 30th anniversary of the Tiananmen Square crackdown.
In Hong Kong, security minister John Lee Ka-chiu dodged questions on whether the government would ask Germany to send Wong and Li back, saying he would not comment on a particular case.
But a government source said the administration was unlikely to take any action, including reaching out to Germany.
All but three suspects charged for their roles in the Mong Kok riot have faced legal consequences.
Localist Lee Sin-yi, 20, is also on the run and was reported to have fled to Taiwan in 2017 ahead of a trial.
Edward Leung Tin-kei, the poster boy of Hong Kong Indigenous, was jailed for six years for rioting.
According to Germany's policy, a person granted refugee protection status would first be allowed to stay for three years and could be granted a settlement permit – equivalent to residency – based on the result of a subsequent review.
Wilson Chan Wai-shun, a lecturer at Chinese University's ­Global Studies Programme, said the German government would have to consider whether the pair would still face persecution based on their political opinion or a disproportionate or discriminatory judicial proceeding in the review.
He said Germany's decision had put the city and China in an embarrassing situation as it was very rare for European countries to grant political asylum to Hongkongers.
"This shows the international community is having greater doubts over whether Hong Kong can handle political dissidents in a fair and just manner," Chan said.
Criminal law professor Simon Young Ngai-man, of the University of Hong Kong, said there was virtually no possibility the pair could be returned if their asylum status was confirmed.
"In general, an asylum status trumps any extradition requests," Young said.
Former security minister Regina Ip Lau Suk-yee said the city's government should clarify with the German authorities as there was "a lack of trust" on the part of the German government that the pair would not be able to face a fair trial in Hong Kong.
Lau Siu-kai, vice-chairman of The Chinese Association of Hong Kong and Macau Studies, a semi-official think tank, said Berlin's decision would provoke Beijing and could be escalated to a diplomatic row.
"Political asylum is usually granted to prominent dissidents who faced persecution for their political views, such as Liu Xiaobo," he said, referring to the late Nobel Prize laureate in China. "Not someone charged with criminal offences for violent and illegal acts."
The pro-democracy camp said the case showed Hong Kong's reputation, in particular its judicial system, was on the line.
Piya Muqit, executive director of the NGO Justice Centre Hong Kong, said: "If Hong Kong truly lived up to its claims of being an oasis for rule of law in Asia and showcased its access to justice as a hallmark of 'Asia's world city', why are residents fleeing to Germany instead of feeling safe at home?"
She hoped the case would prompt Hongkongers to show more empathy towards the 14,000 asylum seekers in Hong Kong.
Lioba Hebauer, spokeswoman of the Federal Office for Migration and Refugees, said that since 2017 three applications were made from asylum seekers from Hong Kong, with two applicants granted refugee protection that year. She declined to comment on individual cases for privacy and data protection reasons.
Hebauer also noted that each asylum procedure was checked individually. "Therefore, the asylum seeker gets the chance to explain his or her personal reasons for flight," she said.
Hong Kong bookseller Lam Wing-kee
, who claimed he was kidnapped by Chinese agents, told the
Post
he was happy for the separatist pair. Lam fled to Taiwan, fearing he may be sent to mainland China should a controversial extradition bill proposed by the Hong Kong government be passed.
Citing the pair's protection by Germany, he noted this meant Lee, on the run in Taiwan, also stood a chance of escaping the city's authorities.
Additional reporting by Su Xinqi, Sum Lok-kei and Phila Siu
This article appeared in the South China Morning Post print edition as: Fugitive localists given asylum status in Germany