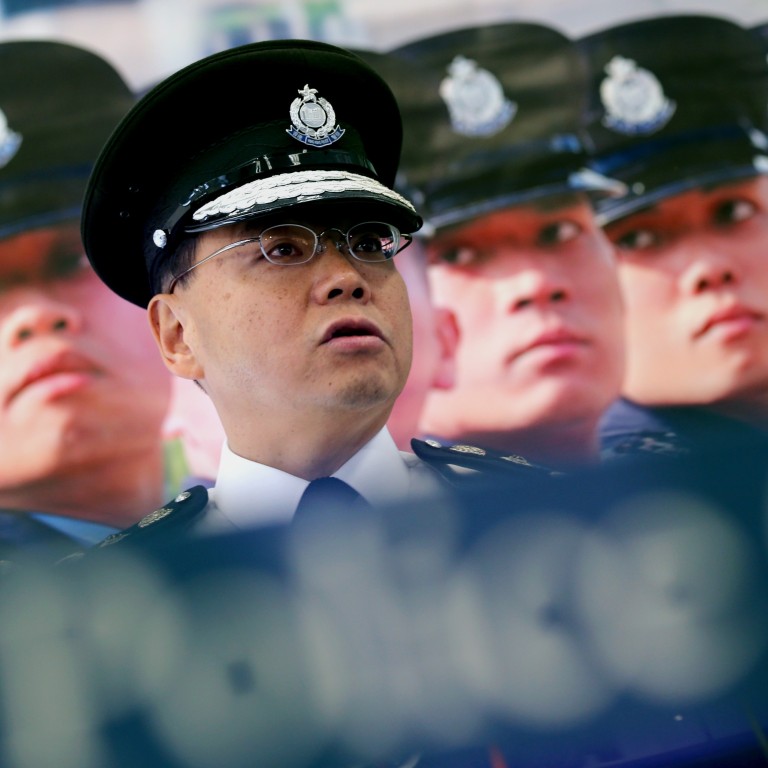 Beijing confirms nomination of ex-Hong Kong police chief Andy Tsang to lead UN agency fighting drug crimes, terrorism and political corruption
Nomination is China's first attempt to fill a top position at a major international body since it detained Meng Hongwei, then head of Interpol, last year
Tsang, 61, led the Hong Kong Police Force during the Occupy protests of 2014
China has nominated former Hong Kong police chief Andy Tsang Wai-hung for the top job at the UN's third-biggest office and its drugs and crime division,
confirming an exclusive report
by the
Post
.
Tsang, 61, could also become an undersecretary general at the global organisation, a title that comes with the job, if he is selected by UN Secretary General Antonio Guterres over at least two other candidates from Panama and Colombia.
"This shows China stands fast on multilateralism and supports the work of the UN," foreign ministry spokesman Geng Shuang said on Wednesday.
"China is ready to make a greater contribution to cracking down on transnational organised crime and to cooperate in international drug control."
Tsang issued a statement saying he was honoured to be nominated for the post of executive director at the Vienna-based UN Office on Drugs and Crime (UNODC).
"I see my nomination as an affirmation of the country's support for the work of the UN, particularly for multilateralism," he said.
"The contest for the Office of the Executive Director is a new challenge for me. With the determination of my country in promoting international cooperation on fighting drugs and transnational crime, etc and my experience on these matters, I hope to be able to contribute to this very meaningful work of the office."
The nomination is China's first attempt to fill a top position at a major international organisation since its abrupt detention last year of Meng Hongwei, who subsequently quit his job as head of global policing body Interpol.
If Tsang's appointment is confirmed, the man who headed Hong Kong's police force during the Occupy protests of 2014 would become the second former official from the city to be put in charge of a UN agency, after Margaret Chan Fung Fu-chun, who led the World Health Organisation between 2007 and 2017.
Late last month he visited Vienna to lead a Chinese delegation in his capacity as deputy director of Beijing's National Narcotics Control Commission.
The trip was scheduled so he could attend the 28th session of the Commission on Crime Prevention and Criminal Justice, organised by the UNODC.
According to the website of the National Narcotics Control Commission, Tsang also held bilateral meetings with representatives from Russia, Britain, Australia, Japan, South Korea, Thailand, South Africa, Pakistan, Nigeria and Kenya.
"Andy Tsang was here to canvass votes," a person with knowledge of the situation said, adding that Panama and Colombia had also fielded candidates for the position.
"The decision-making process will take place in New York."
The UN chief is expected to select a successor within a few months to replace current UNODC executive director Yury Fedotov, a former Russian ambassador to Britain, who has been in office since 2010. Fedotov also holds the rank of UN undersecretary general.
Guterres will have to consult the five permanent members of the UN Security Council – China, the US, Britain, Russia and France – on the decision.
Tsang, who retired from Hong Kong's police force in 2015, was a divisive figure because of his tough and unapologetic approach to handling demonstrations.
He was police commissioner during the Occupy protests, when tear gas was fired into the largely peaceful crowds calling for greater democracy.
"I do not judge his ability in crime investigation, but being a UN office head is not about that," Hong Kong Human Rights Monitor director Law Yuk-kai said, criticising Tsang's track record.
"He will have to set policy priorities and insert human rights perspectives into security policies."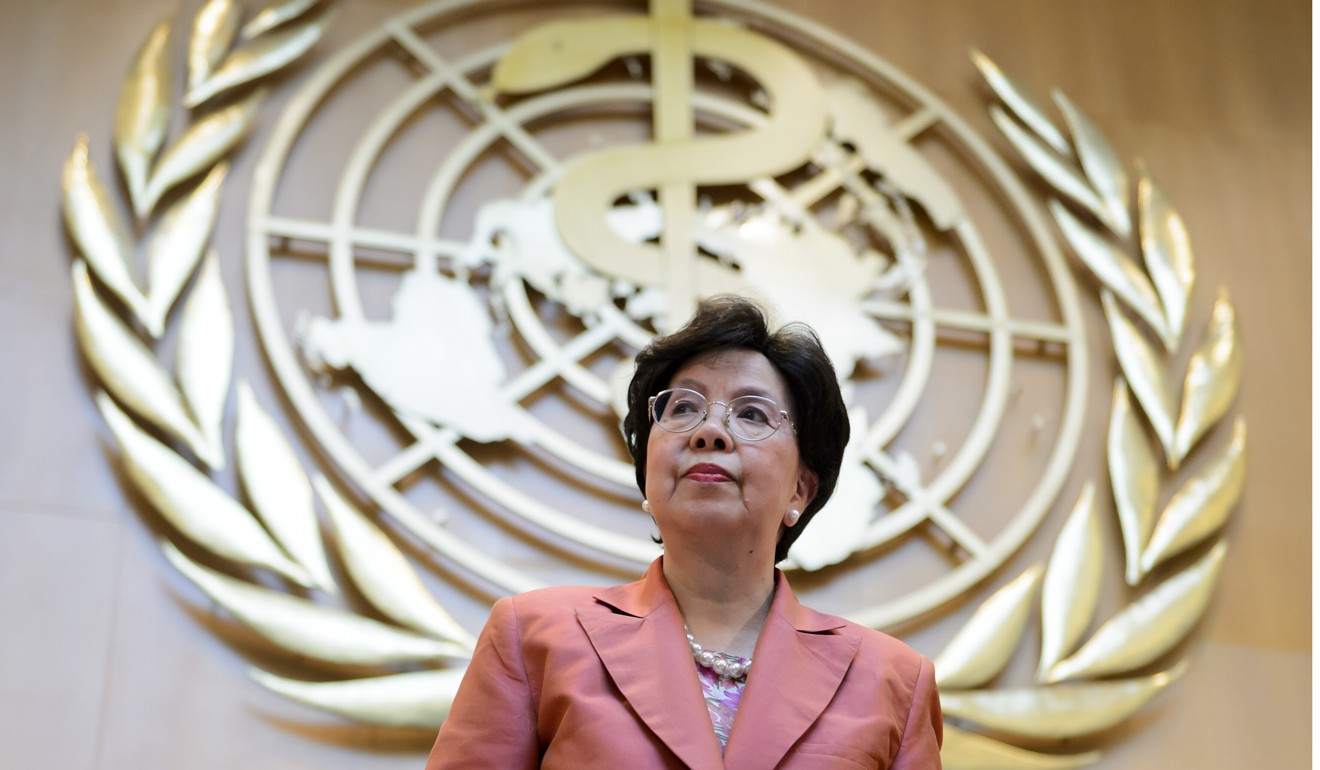 But Tsang's uncompromising stance won respect from his law enforcement colleagues.
"He is very decisive and determined. I am sure he can make good use of his knowledge, network and experience in the new post if he is appointed," said Lam Chi-wai, chairman of the Junior Police Officers' Association.
During his time in office, Hong Kong's crime rates dropped for five consecutive years. With fewer than 1,000 crime cases per 100,000 people in 2014, the ratio hit its lowest since 1973.
After his retirement from the force, Tsang swiftly attained jobs on the national level, first as a delegate to a largely ceremonial body advising the Beijing government, then, two months ago, as a deputy director of China's paramount anti-drugs organisation.
His new role, if approved, would put him in charge of an even bigger organisation that deals with global drug trafficking, narcotics abuse, crime prevention and criminal justice, international terrorism and political corruption. The body has a budget of US$700 million and 23 offices worldwide.
His career advancement will depend on how much support he gets from the international community, especially Western nations that have criticised the Hong Kong government's handling of the Occupy protests, and amid US and European Union mistrust of China's rise to global power.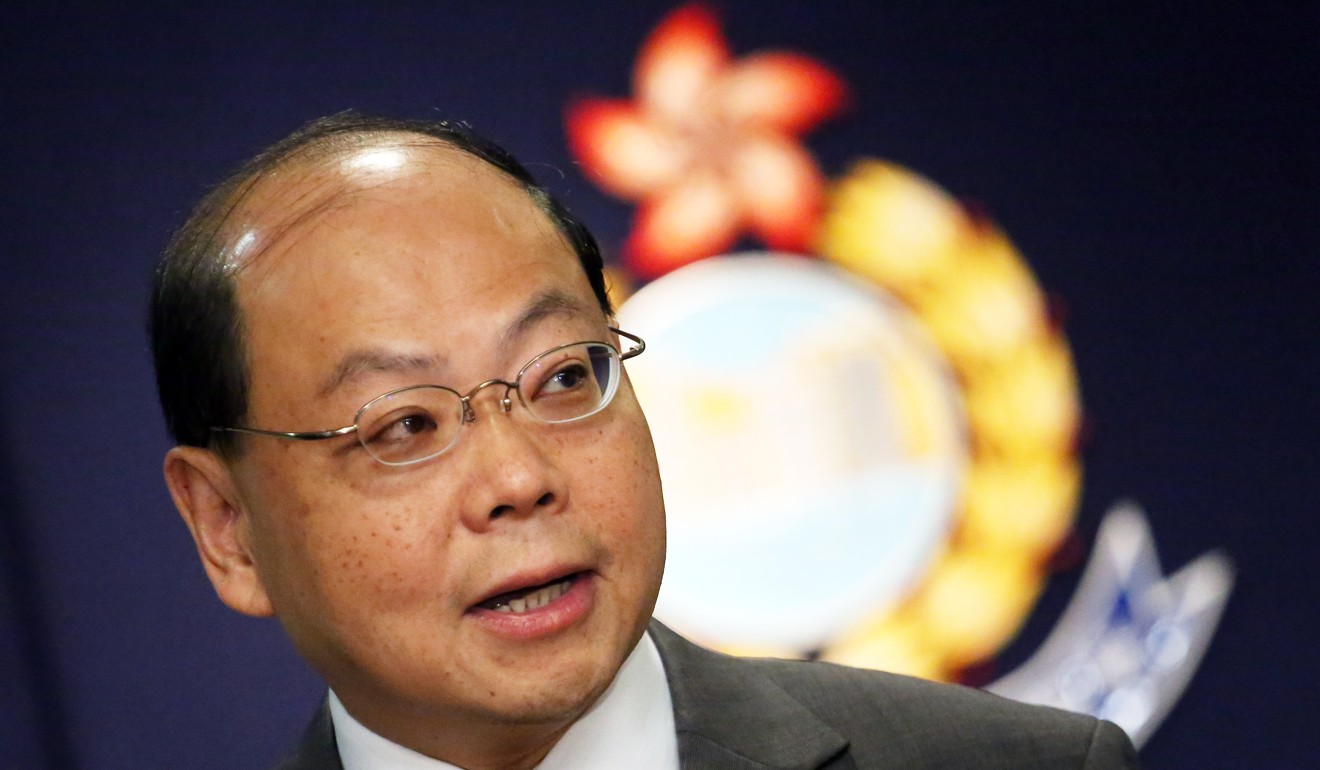 If he is chosen for the UN post, Tsang will leave a historic mark as a former Hong Kong public servant who gets to lead a major international organisation.
Margaret Chan, who stepped down as head of the Geneva-based WHO two years ago, was criticised for the agency's failure to contain the Ebola outbreak in West Africa in 2014-15 that killed 11,000 people.
She was also faulted in 2017 for the WHO's travel expenses of about US$200 million each year, including first-class plane tickets and five-star hotels for herself.
But in a message marking her departure, Guterres praised Chan for "her immense contributions to the people around the world".
Additional reporting by Catherine Wong
This article appeared in the South China Morning Post print edition as: former police chief nominated for top u.n. jobFormer Hong Kong police chief nominated for top United Nations position