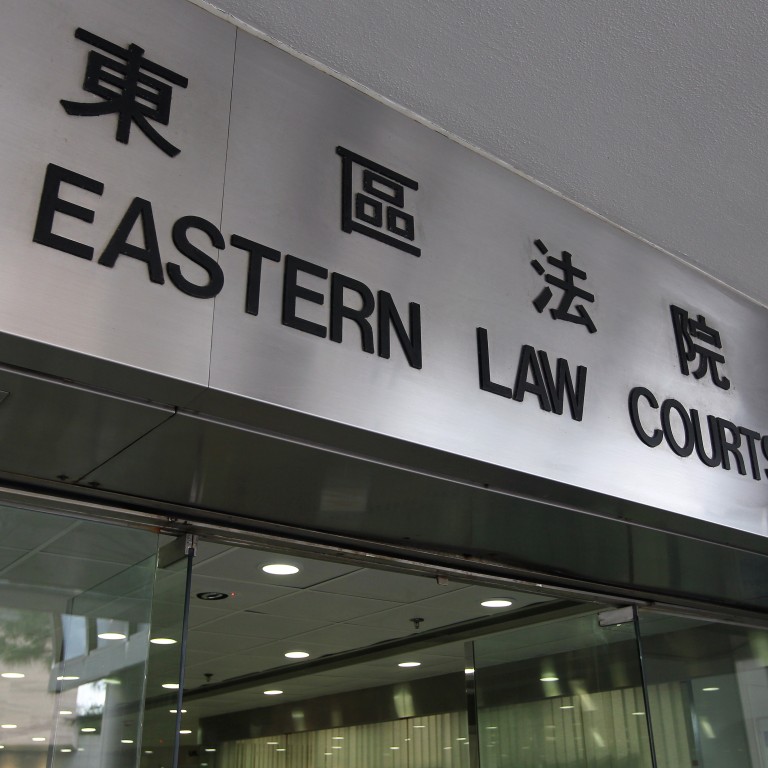 Friends of the Earth assistant manager admits HK$400,000 fraud after court hears he lied on his CV before getting corporate social responsibility role
Johnny Wong claimed to have master's degree in economics from Baptist University, a programme that does not exist
The father of three also claimed associate membership of Chinese Institute of Certified Public Accountants
A Hong Kong man has admitted defrauding green group Friends of the Earth into paying him HK$400,000 in salary for a job he obtained with false academic and professional qualifications.
Johnny Wong Kwok-leung, 58, claimed he held a master's degree in economics from Baptist University and was an associate member of the Chinese Institute of Certified Public Accountants.
Eastern Court heard his résumé, which he submitted on February 14, 2017, led the charity to think he was overqualified for project officer position he applied for.
So, it hired Wong on May 4, 2017 as an assistant manager overseeing corporate social responsibility at HK$31,449 a month. But, it later emerged the university offered no such programme while the institute had no associate membership.
A complaint was filed to the Independent Commission Against Corruption. Wong resigned on May 10, 2018.
Prosecutors said the green group would not have hired Wong and paid him some HK$400,000 for his year-long employment, if they had known the qualifications were fake.
Wong, a father of three with no prior criminal record, pleaded guilty on Thursday to one count of fraud.
Letters submitted by his church pastor and a former colleague portrayed him as a religious man and a "very good employee".
His defence counsel, Kevin Lee, said the offence was "was fully out of character".
Lee added: "He is truly remorseful as seen from his guilty plea."
He also argued there were "much more serious types of fraud" and urged the court to understand Wong's pressure to support his family as he appealed for a suspended sentence.
But Principal Magistrate Peter Law Tak-chuen said: "He's been convicted of a very serious offence."
Wong will be sentenced on July 11, pending reports on his background and the suitability of community service order while he is released on bail.
Fraud is punishable by 14 years' imprisonment, but jail terms handed out by magistrates are capped at two years in cases involving just one offence.
This article appeared in the South China Morning Post print edition as: Man hired on fake qualifications admits to fraud