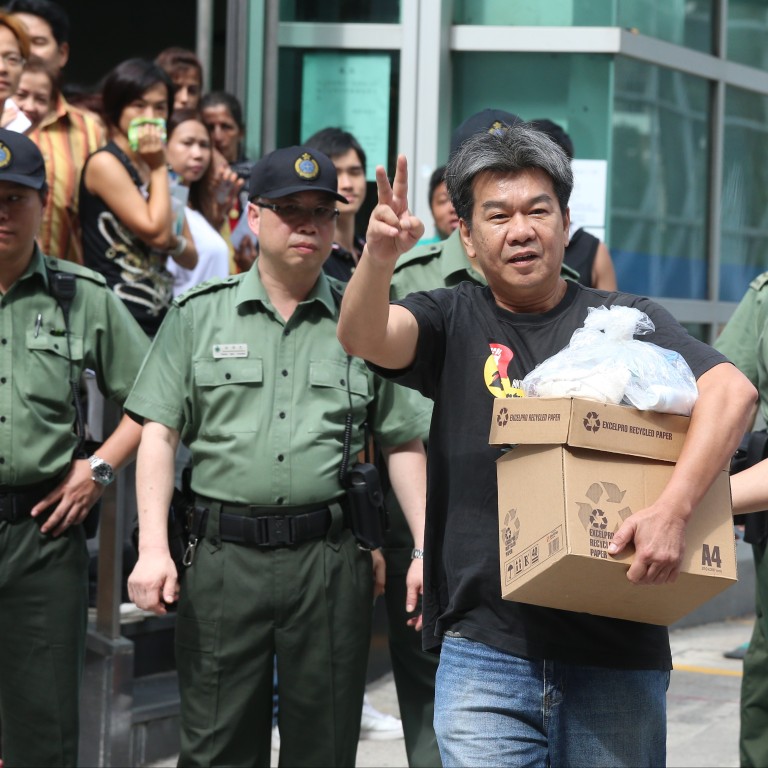 Hair today gone tomorrow: Hong Kong activist fighting so prisoners don't lose their locks can launch final appeal, court rules
Ousted lawmaker Leung Kwok-hung was forced to have his hair cut after being jailed for criminal damage in 2014
He has challenged the rule male prisoners must have short hair on the grounds of sexual discrimination
Ousted lawmaker "Long Hair" Leung Kwok-hung's fight for the rights of male prisoners not to have to cut their hair can continue, the Court of Final Appeal ruled on Tuesday.
The court gave Leung permission to carry on his battle against the Correctional Services Department, which cut off his signature locks in 2014 after he was jailed for criminal damage and disorderly behaviour.
While the activist has long since regained his freedom, a successful appeal would have implications for male prisoners who fancy a different look.
Leung lodged his judicial challenge five years ago, and the top court will hear the final appeal on February 18 next year.
The activist turned politician initially won his case at the Court of First Instance, only to have the decision overturned when the Court of Appeal sided with the department last year. He then filed a final appeal.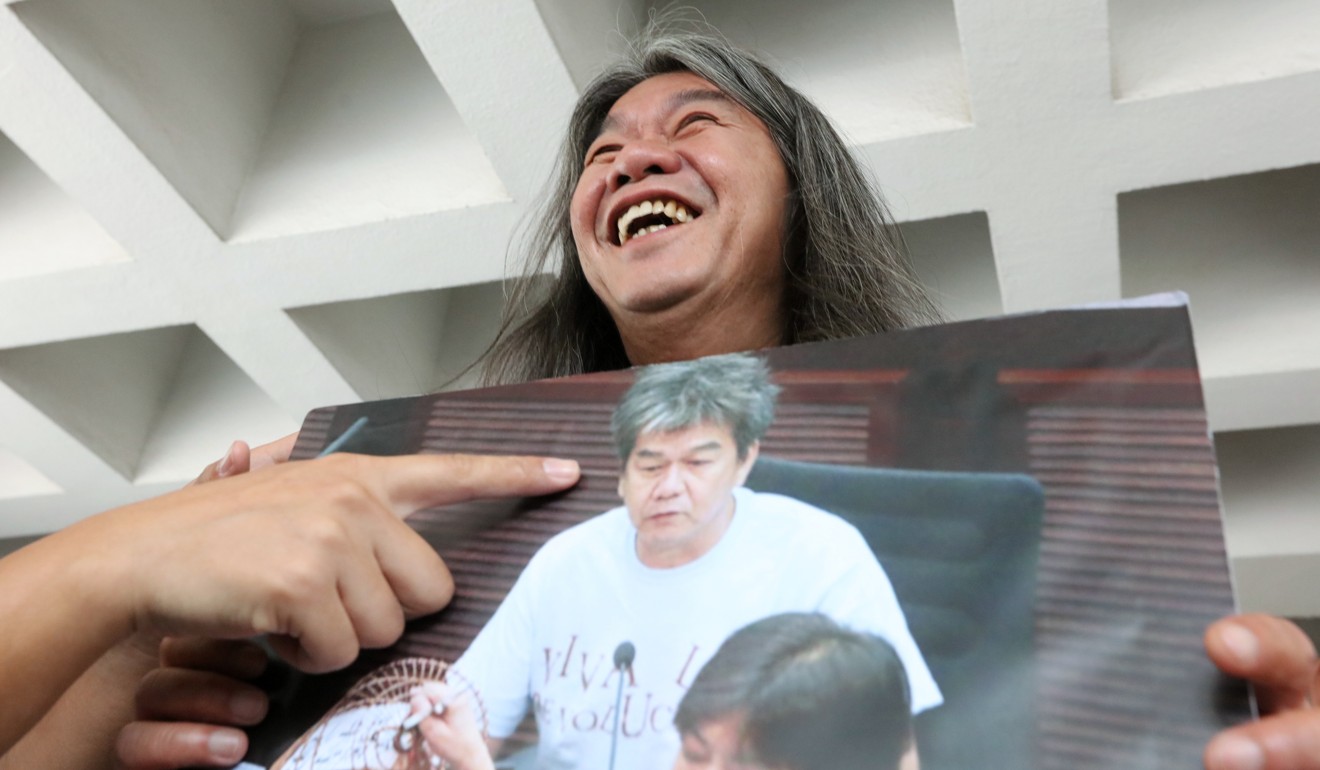 Leung took issue with the standing order that all male prisoners keep their hair "sufficiently short", a condition not imposed on their female counterparts.
He challenged on the grounds that the arrangement constituted sexual discrimination prohibited under the Sex Discrimination Ordinance or Article 25 of the Basic Law, the city's mini-constitution, which requires all Hong Kong residents be treated equally.
But the department has argued the rule is needed to ensure safety and discipline in prisons.
Barrister Stewart Wong Kai-ming, for correctional services, said on Tuesday that although male and female prisoners were treated differently, the men were not treated any less favourably.
He was referring to the Court of Appeal's ruling, which reasoned that both men and women were required to conform to conventional hairstyles in respect of their gender, and it so happened men wore shorter hair.
Wong also argued the case was not so important and of sufficient public interest that the top court should hear it, because it concerned only male prisoners who would like to wear an unconventional hairstyle.
But Chief Justice Geoffrey Ma Tao-li paused him. "That begs the question as to what is an unconventional hairstyle," he said.
He granted permission to appeal with Mr Justices Joseph Fok and Patrick Chan Siu-oi.
The appeal will centre on whether the requirement does violate the local sex discrimination law and Basic Law.
Leung, former chairman of the League of Social Democrats, had been elected numerous times as a lawmaker from 2004 until 2017 when he was disqualified alongside five other pan-democratic or pro-independence legislators-elect over an invalid oath. He is known for his radical protest tactics.