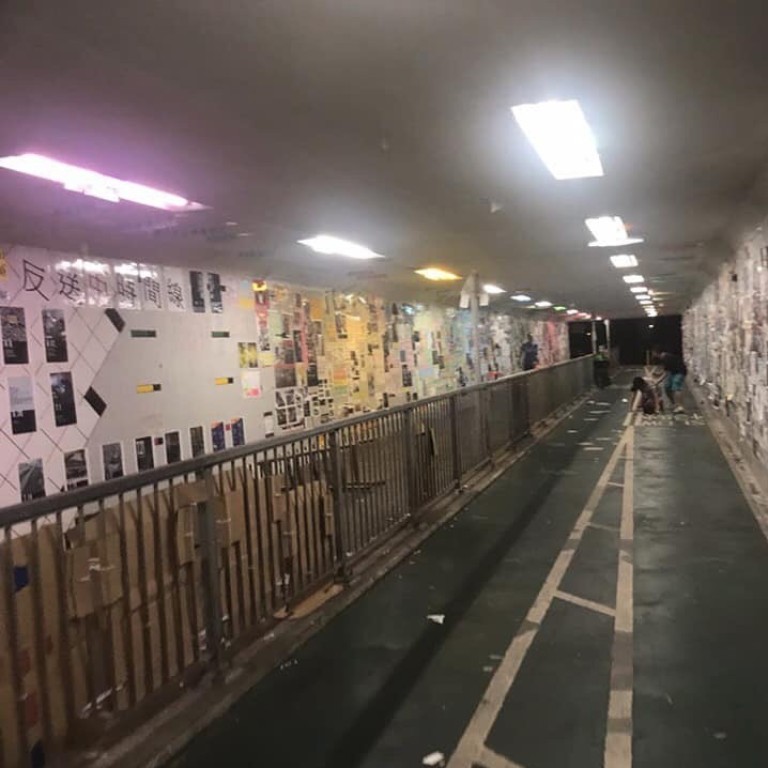 Hong Kong man accused of stabbing three at a Lennon Wall in Kowloon denied bail by Kwun Tong magistrate
Tony Hung, 50, before court charged with three counts of wounding over alleged attack at symbol of anti-government movement
A journalist remains in intensive care, while another injured person needed seven stitches to his head
A tour guide accused of stabbing three people, including a journalist, at a Lennon Wall in Tseung Kwan O was denied bail by a court on Thursday.
Tony Hung Chun, 50, faced three counts of wounding at Kwun Tong Magistrates' Court for allegedly knifing Wong Ching-mei, Li Yuk-fung and Leung Chun-kit in the early hours of Tuesday.
The alleged attack took place at a subway between King Lam Estate and Chung Ming Court in Tseung Kwan O, a residential town in east Kowloon.
Hung was not required to make a plea and will appear in the same court again on October 17, pending the police investigation. His bail application was refused.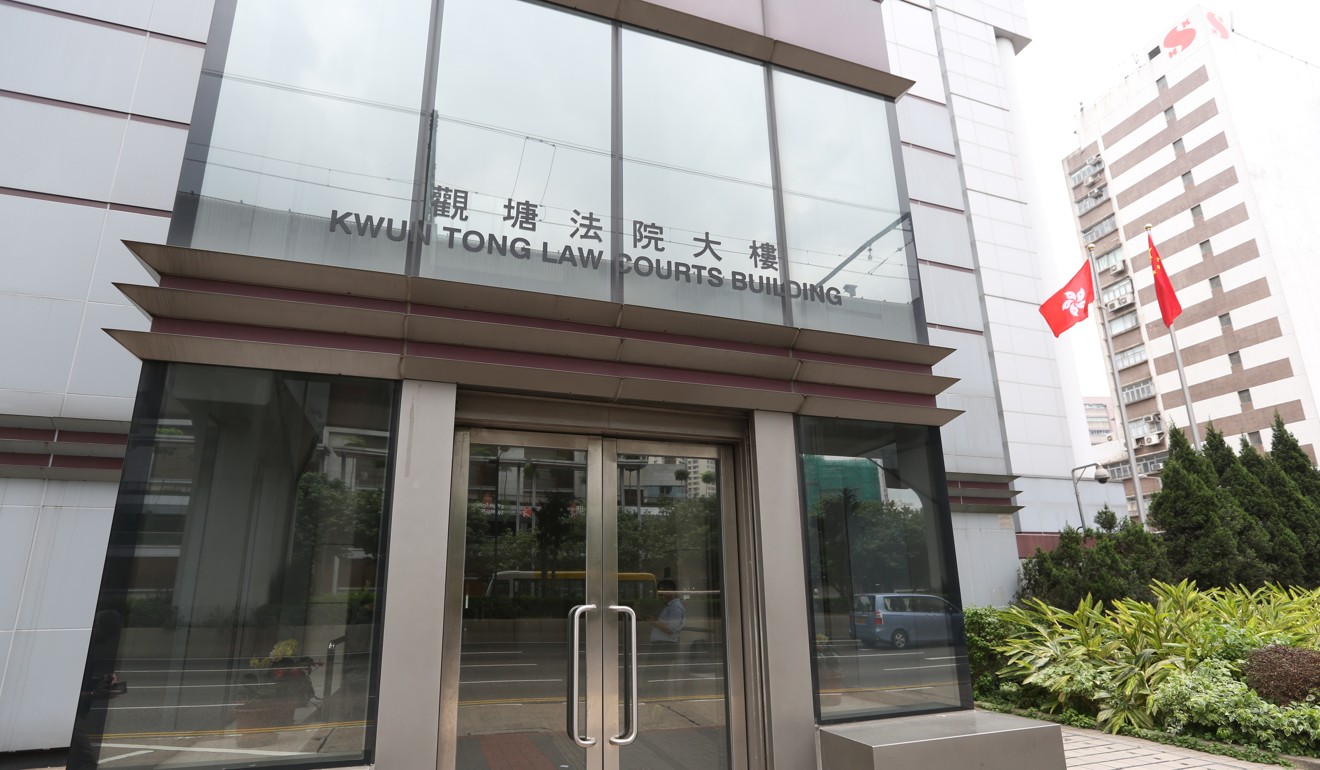 Hong Kong has been divided since early June by bitter disputes over the now-abandoned extradition bill, which would have allowed the city to send fugitives to jurisdictions with which the city lacks such an agreement, including mainland China.
In response to the government's refusal to formally withdraw the bill, people in the city started producing colourful collages of messages written on sticky notes, known as Lennon Walls, in support of the protests.
Hung, of Chung Ming Court, appeared in the dock on Thursday wearing a grey polo T-shirt. He occasionally shrugged his shoulders during his first court hearing.
The prosecution said the two female victims, Wong and Li, were still in hospital and police had yet to take a formal statement from them.
Wong, a reporter with the Hong Kong Economic Journal, remained in an intensive care unit with multiple stab wounds to her back, left hand and leg.
Leung, the only male victim, received seven stitches after being slashed in the head.
Before the next hearing, police would search for surveillance camera footage near the crime scene and ascertain the correct sequence of events.
Police were also due to hold an identification parade, examine two 20cm-long knives, and do fingerprint and DNA analyses.
Wong's family posted an online statement on Tuesday night, saying her condition had stabilised and she had been advised to rest.
"We are still in a state of shock and anger more than 30 hours after the attack. We need time to manage our emotions, attend to Ms Wong and follow up on the investigation of the attack," the statement read.
"Again, we thank you for your support. Please pray for Ms Wong and other victims of the attack. We very much hope that Ms Wong will be able to thank you in person before long."