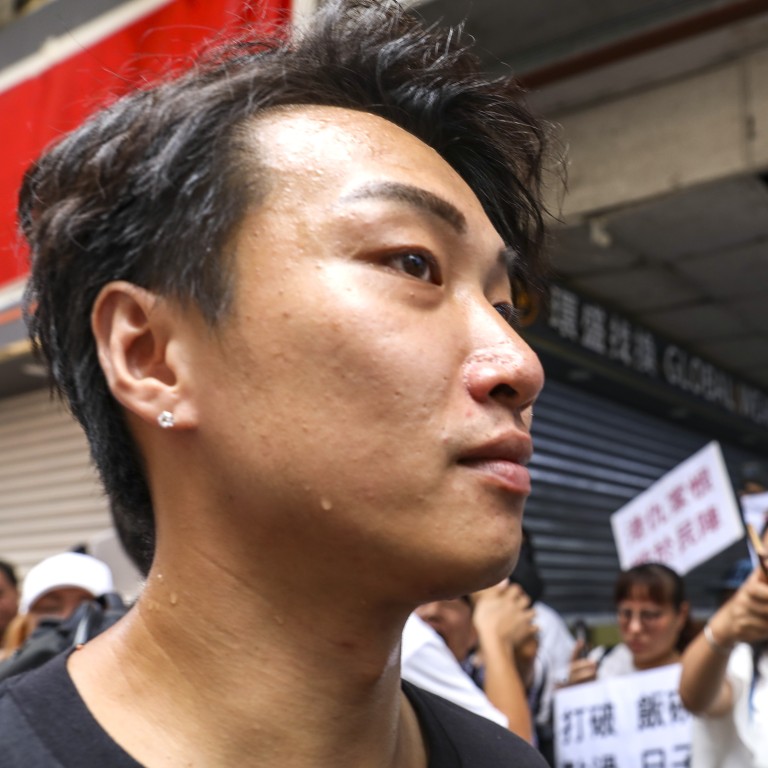 Fifteen-year-old boy arrested over attack on Hong Kong rights activist Jimmy Sham and his assistant
Man, 44, also arrested over assault with baseball bat and rod on Civil Human Rights Front convenor Jimmy Sham in cafe
Sham escaped unhurt, while assistant Law Kwok-wai was injured trying to save him
Two male suspects, one a 15-year-old boy, were arrested over
an attack
on a Hong Kong activist and his assistant, police said on Thursday.
The suspects were detained after Civil Human Rights Front convenor Jimmy Sham Tsz-kit and his assistant Law Kwok-wai were attacked with a baseball bat and a rod by two people in masks in Jordan last Thursday, hours after they were told by police that a rally they had planned for the following weekend
had been banned
.
The front organised two record-breaking marches in June at the start of nearly three months of anti-governments protests rocking the city.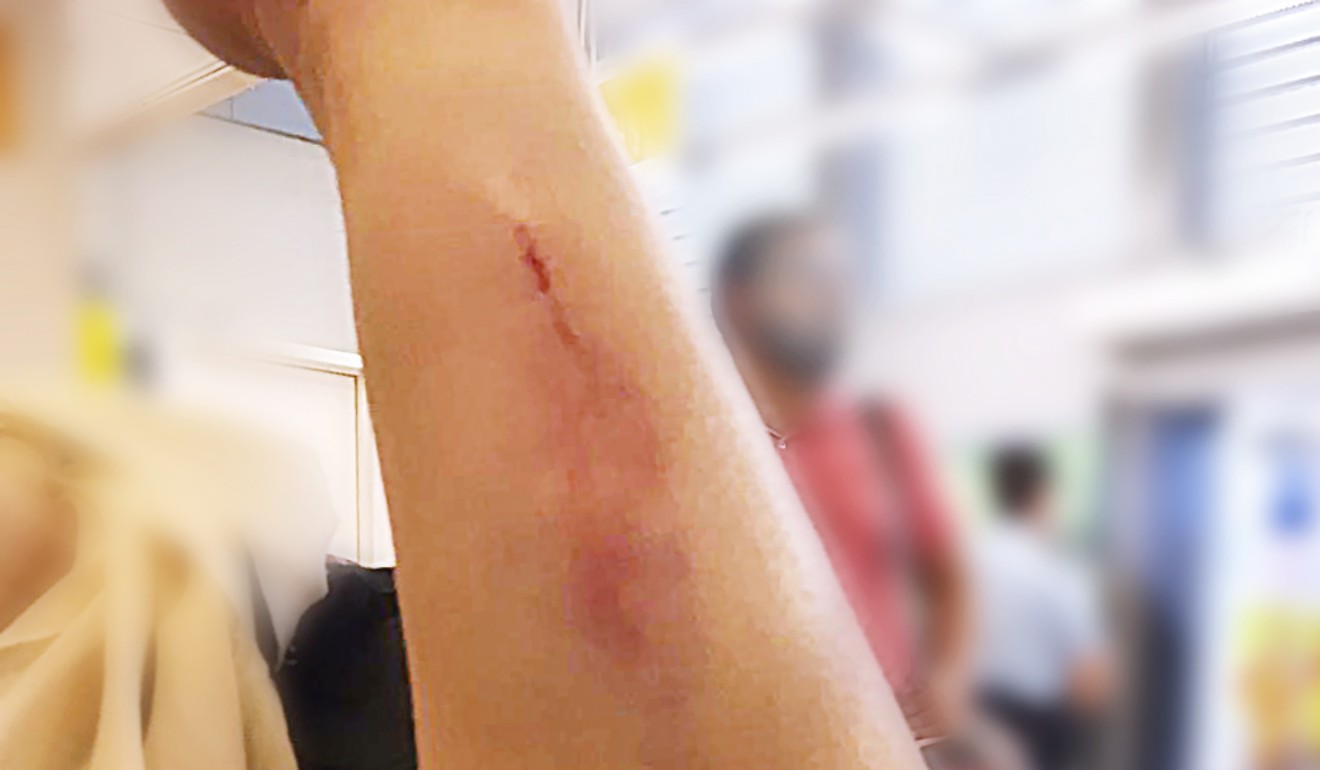 The detained pair, aged 15 and 44, were arrested separately from their homes on Monday and Wednesday, Senior Superintendent Kevin Kong Wing-cheung from the force's public relations branch said, adding they were involved in conspiracy to assault occasioning actual bodily harm, driving without a licence, driving without third-party insurance and using a false instrument.
The boy was charged with conspiracy to assault occasioning actual bodily harm and appeared in Kowloon City Juvenile Court on Tuesday. He has been remanded in a boys' home.
The 44-year-old man was arrested in Tuen Mun on Wednesday and is the owner of one of the two cars involved in the incident. He was later released on bail.
Police are searching for two more suspects and trying to ascertain the motive behind the attack.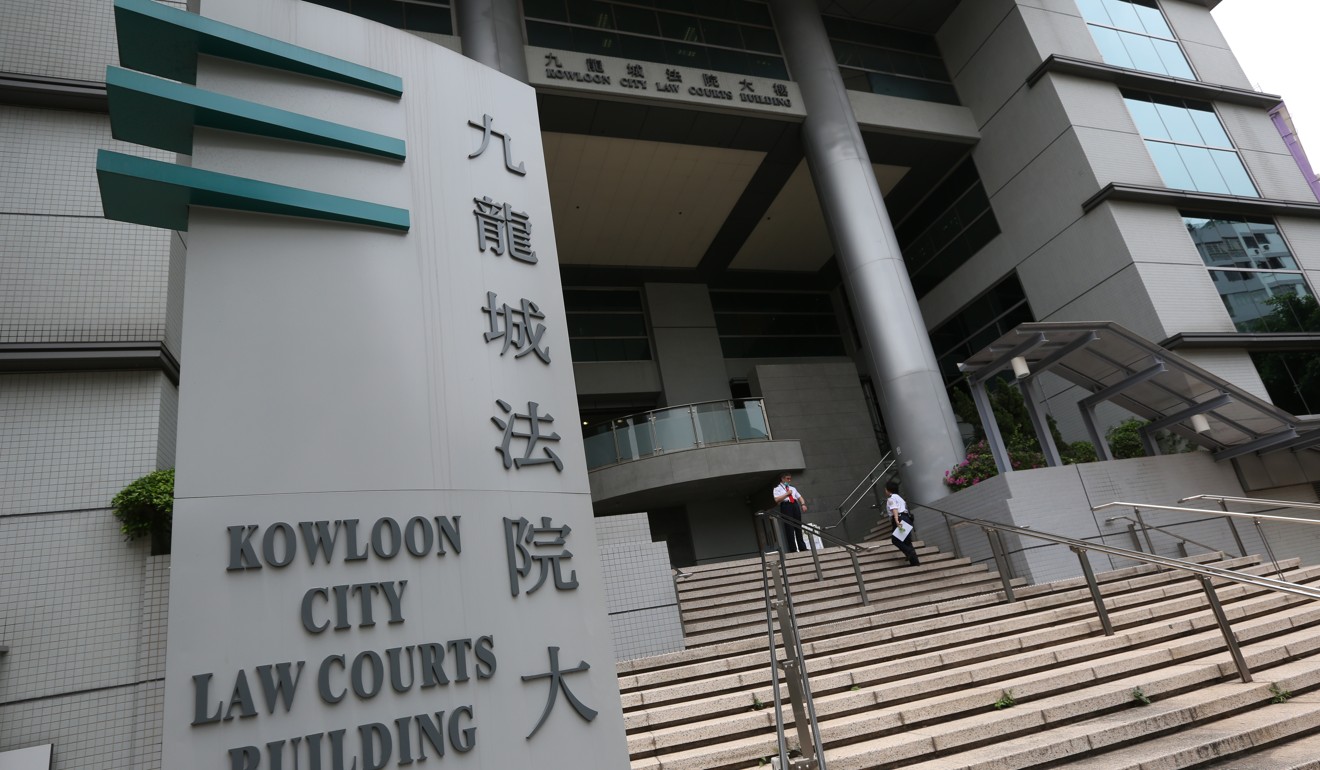 The incident took place at about 12.50pm last Thursday, when Sham and Law were eating at a cafe on Tak Hing Street in Jordan.
The two masked men barged into the cafe, armed with a baseball bat and a rod. One carried out the attack while the other kept a lookout.
"We believe the attackers targeted Sham, but Law got injured while trying to shield him," said a source.
Cafe workers called police, but the attackers fled before officers arrived.
Sham was unhurt, but Law was taken to the nearby Queen Elizabeth Hospital.
Additional reporting by Clifford Lo
This article appeared in the South China Morning Post print edition as: Man and boy arrested over assault on activists