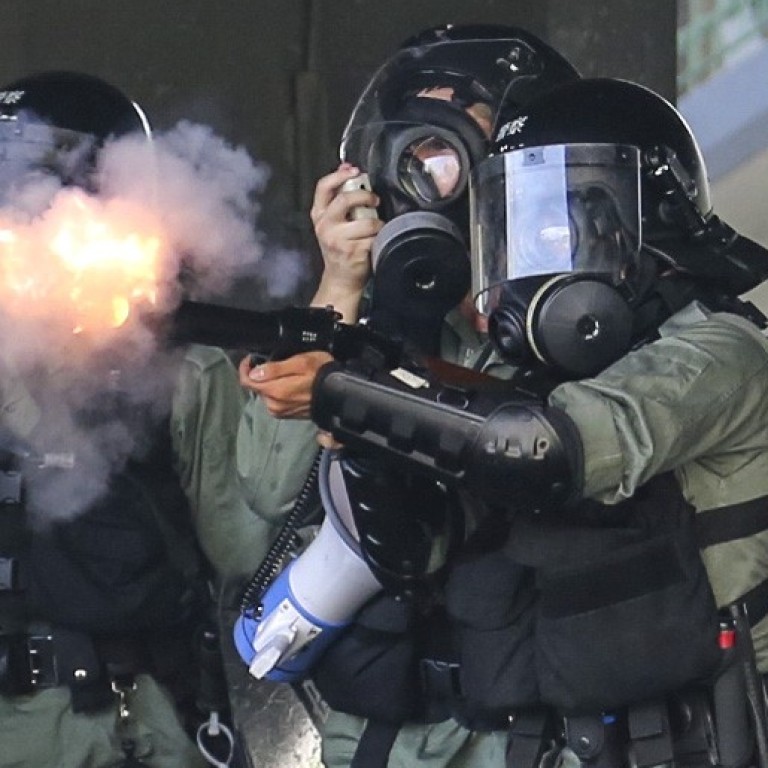 Hong Kong police guidelines on live rounds usage relaxed earlier this year, with options of anti-riot weapons expanded
Lawmaker expresses concern revisions will allow officers to increase their use of force
Police spokesman says move only involves 'a change in wording'
Police guidelines on the use of live rounds were relaxed along with a revision of conditions for anti-riot weapons earlier this year, before the National Day mass protests in which a teen was shot amid clashes.
While the change sparked concern, police said it was not a drastic move but a consolidation of two different sets of guidelines.
According to new internal protocol stated in the Force Procedures Manual seen by the Post, officers can open fire with live rounds while facing "assaults to cause or likely to cause death or serious bodily injury".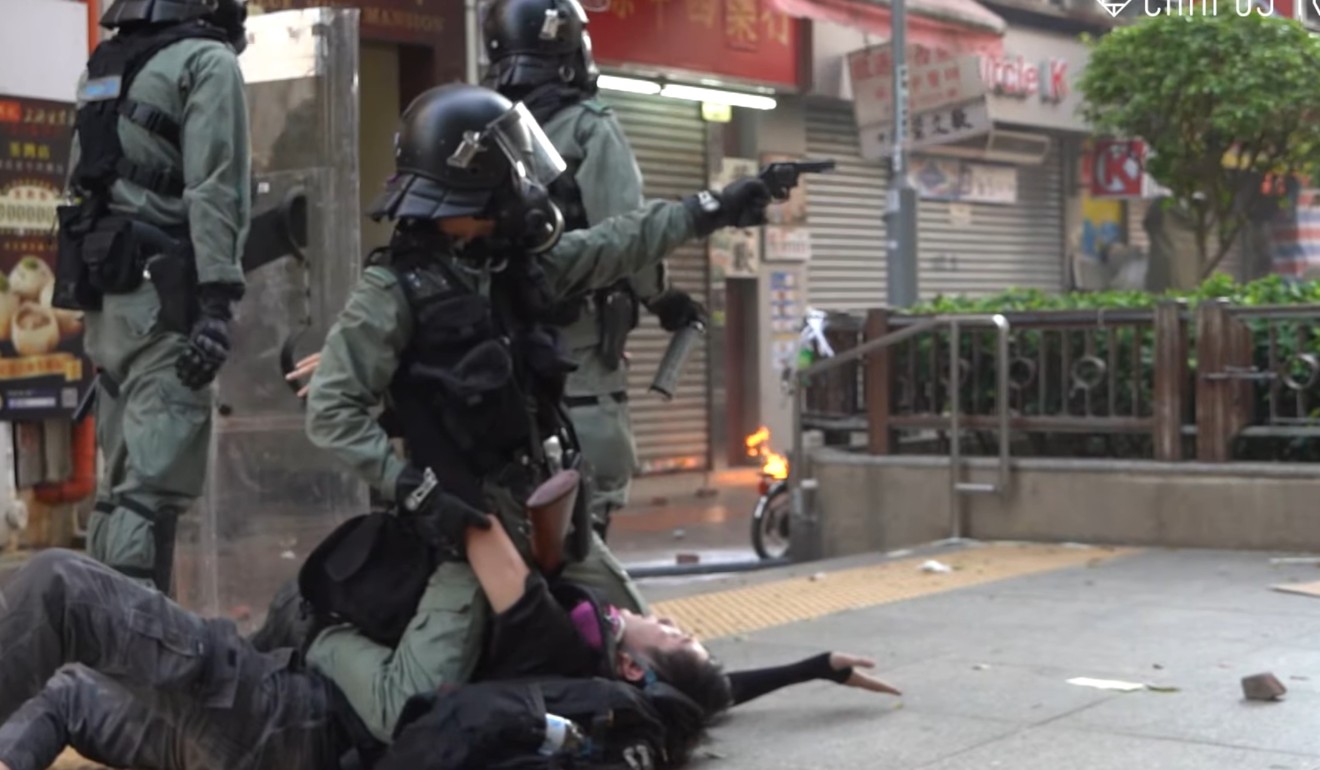 In the previous version, the use of firearms, categorised as "deadly force", was only allowed when officers faced "assaults intended to cause death or serious bodily injury."
A force insider said previously officers had to determine whether an assailant had an intention to cause death or serious injury before live rounds could be used. He admitted it could be challenging in the field to ascertain an "intent" in a split second.
In the revised guidelines, the 31,000-strong force also expanded the range of weapons available to officers when dealing with "physical assault to cause or likely to cause bodily injury".
Police are allowed to use tear gas, rubber bullets, beanbag rounds, sponge-tipped rounds, water cannons, pepper balls, pepper spray or "hard hand techniques" in such circumstances.
Tear gas and pepper balls or spray are classified as irritant agent devices while the other forms are categorised as "less lethal weapons".
In the past, officers could only use batons, pepper spray or hand techniques while facing "physical assault not intended to cause serious bodily injury".
Batons, previously an "intermediate weapon," are now classified as "less lethal".
Pepper spray and hard techniques were considered "hard restrain control" previously, but the former is now grouped under "irritant agent device", with the latter unchanged.
One police source said guidelines on the use of anti-riot weapons were listed in a separate internal security manual, which was now merged with the new version. Another source said this updated copy was revised in May and used by officers under training since then.
It was then issued to the entire force on Monday night, a day before the National Day unrest.
The first source said the revision was necessary because anti-riot weapons were regularly used to disperse protesters in the nearly four months of unrest that had rocked the city.
The Post was told the guidelines were revised regularly based on the development and purchase of new weapons such as water cannons.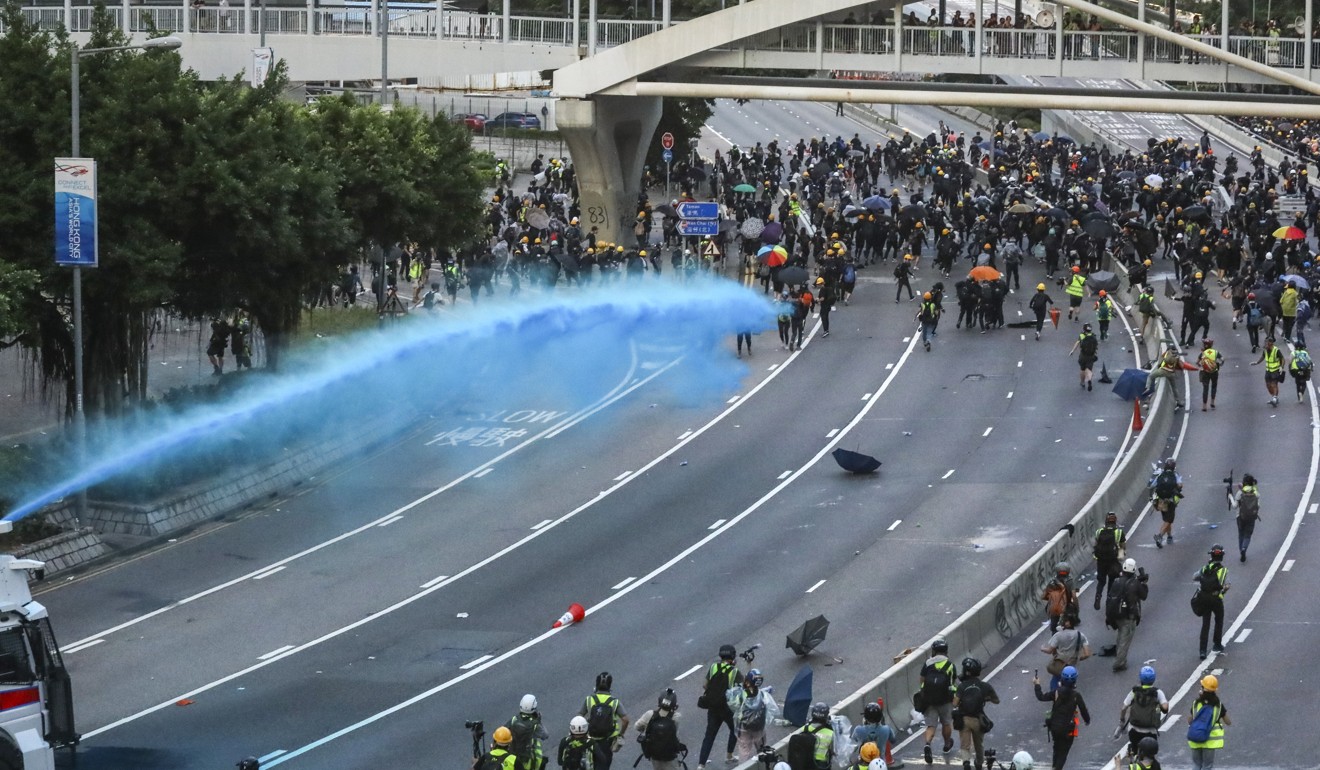 Pan-democratic lawmaker Lam Cheuk-ting expressed concern that the revision would empower already stressed officers to use excessive force – an accusation police have come under amid the escalating anti-government protests.
Speaking on a radio programme on Thursday, Senior Superintendent Wong Wai-shun of the force's Operations Bureau said police did not downgrade the level of force attributed to certain weapons, such as batons.
Adding that the revisions were "just a change in wording", Wong also reiterated that the three principles governing the use of firearms remained unchanged – to protect any person from death or serious bodily injury, to facilitate the arrest of anyone who has committed a serious and violent crime, and to quell a riot or insurrection.
He rejected accusations that officers would opt for lethal weapons to deal with protesters, pointing out that the effectiveness of firearms depended on the situation and distance.
"Some weapons target a person while others are aimed at a crowd," Wong said.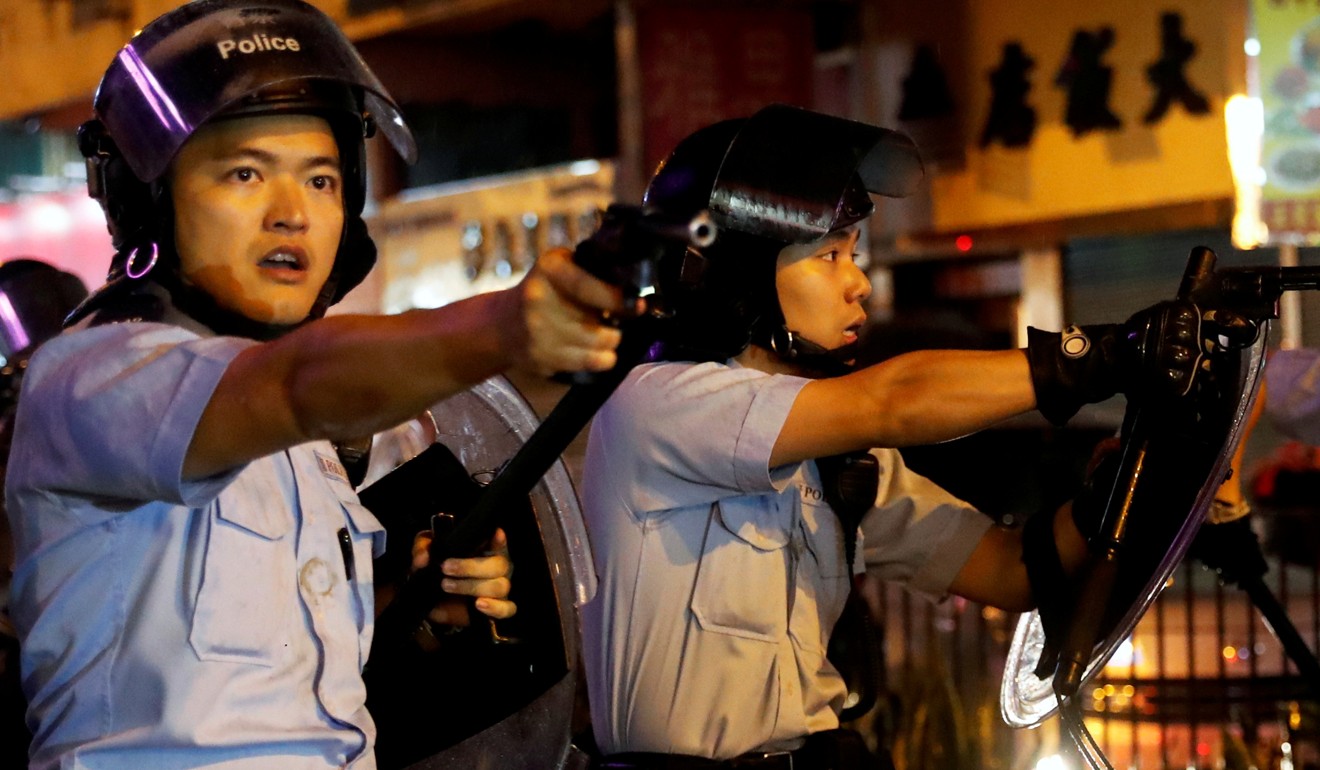 The National Day unrest led to police firing 1,400 tear gas rounds, 900 rubber bullets, 190 beanbag rounds and 230 sponge-tipped rounds as clashes broke out in at least 13 areas citywide. The police action was in response to petrol bombs and other objects hurled by demonstrators.
Officers also fired six live rounds that day, with one hitting an 18-year-old student in the chest.
One of the sources dismissed concerns that the revision had prompted more weapons usage. "The use of the weapons was in response to the escalating violence by radicals," he said.
Between June 9 and September 20, police fired 3,100 tear gas canisters, 590 rubber bullets, 290 sponge-tipped rounds and 80 beanbag rounds.
This article appeared in the South China Morning Post print edition as: live round Guidelines for police were eased