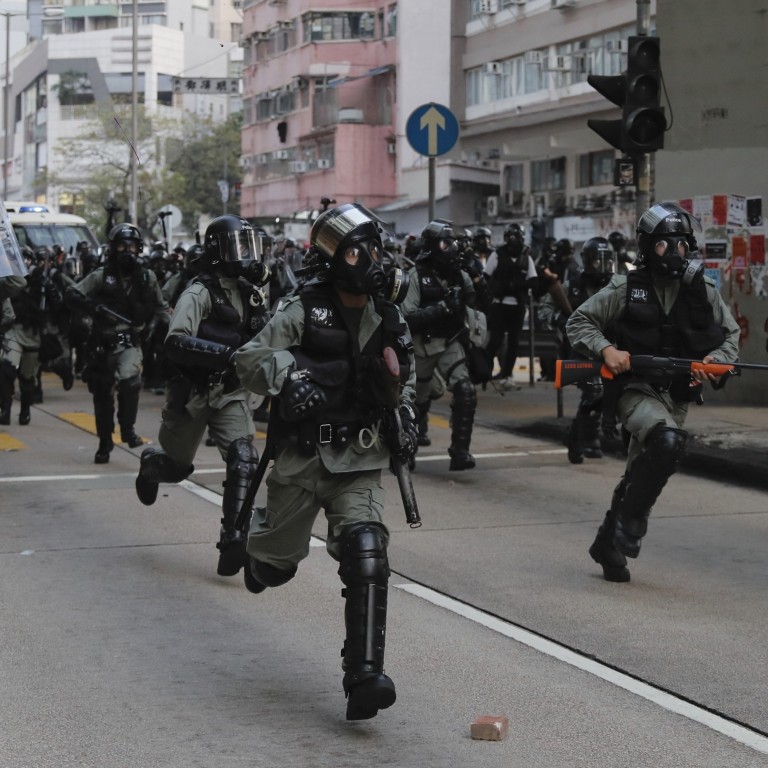 Hong Kong police to rehire 1,000 retired officers to cope with anti-government protests
Officers could be posted to front line if needed or deployed to scan security footage of incidents
Source says manpower boost would be the biggest of its kind over protest crisis
Hong Kong's embattled police force plans to re-employ up to 1,000 retired officers to ease the pressure on serving personnel who have been stretched to the limit by well
over four months of protest chaos
and violence, sources have told the
Post.
A senior police source said the manpower boost would be the biggest of its kind since the force started bringing officers out of retirement in August to cope with the severe strain on manpower.
"The posting of the recruited ex-officers will not be limited to [jobs such as] sweeping security camera footage, but will be arranged according to our operational needs," the source said.
"They could be put on the front lines to deal with protesters if needed, depending on their skills and experience."
The 30,000-strong force was still waiting for government funding to press ahead with the recruitment drive, the source said, while some 20 retired officers hired earlier would be expected to resume work next month.
According to internal notes obtained by the Post, the force plans to issue vacancy notices in early November, and the selection and vetting process will start by the end of the month.
There will be around 2,000 retired or retiring officers, ranking from constables to chief inspectors, by the end of March next year. The force wants to rehire half of them, and have them return to duty by the end of that month.
Rehired personnel who pass a medical exam will be put on contracts of up to 2½ years, and work 48-hour weeks.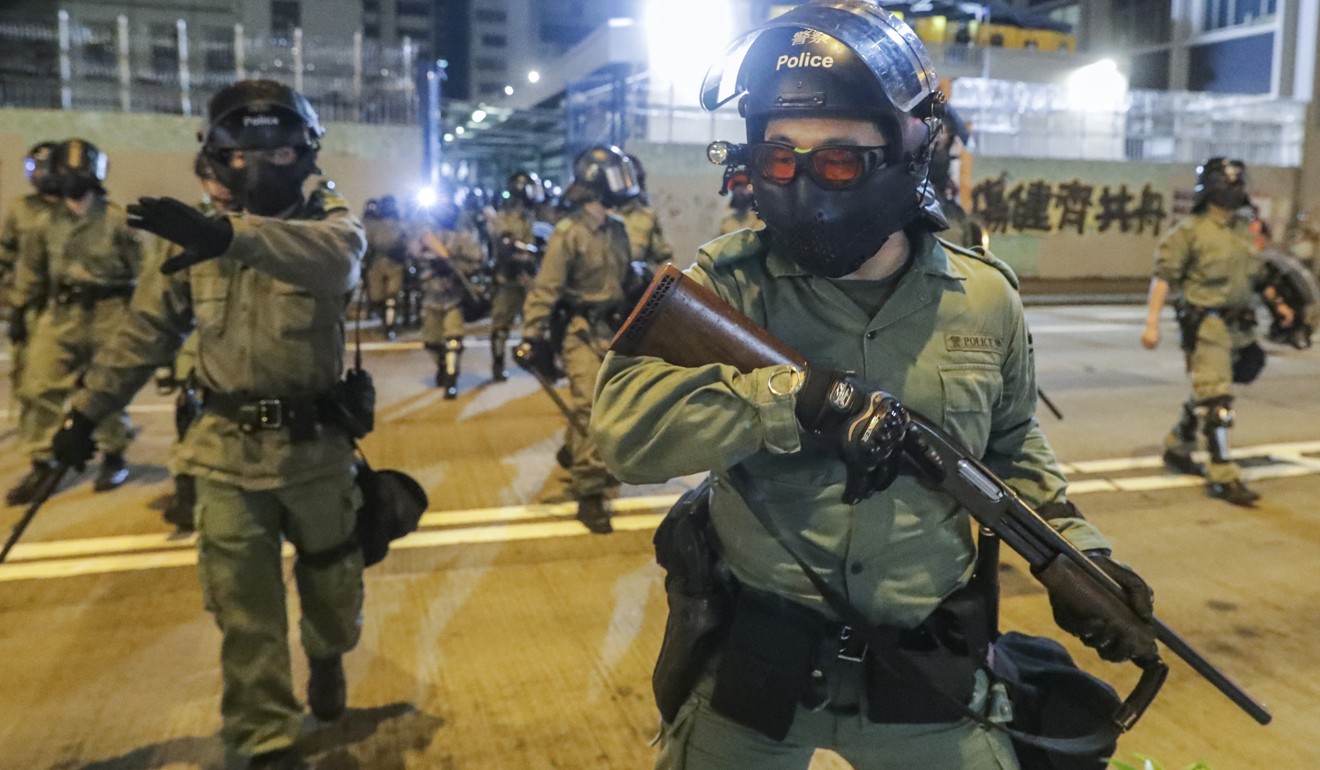 Those who are equipped with special skills may be attached to the Security Wing or Cyber Security and Technology Crime Bureau, depending on the needs of those units.
The recruitment is possible under the Post-retirement Service Contract Scheme launched by the Civil Service Bureau in 2015, which affords departments flexibility to adjust their staffing levels.
The scheme allows departments to engage retired or retiring civil servants on contract terms to undertake ad hoc, time-limited, seasonal or part-time tasks requiring specific expertise or experience.
Police have struggled to keep up with protesters' hit-and-run tactics, as the public backlash against the
now-withdrawn extradition bill
has snowballed into a wider anti-government movement that is frequently punctuated by violence.
Radicals on the front lines of the protests have rioted, blocked roads, started fires, hurled petrol bombs and vandalised MTR stations, banks, shops and restaurants linked to
mainland Chinese business interests
.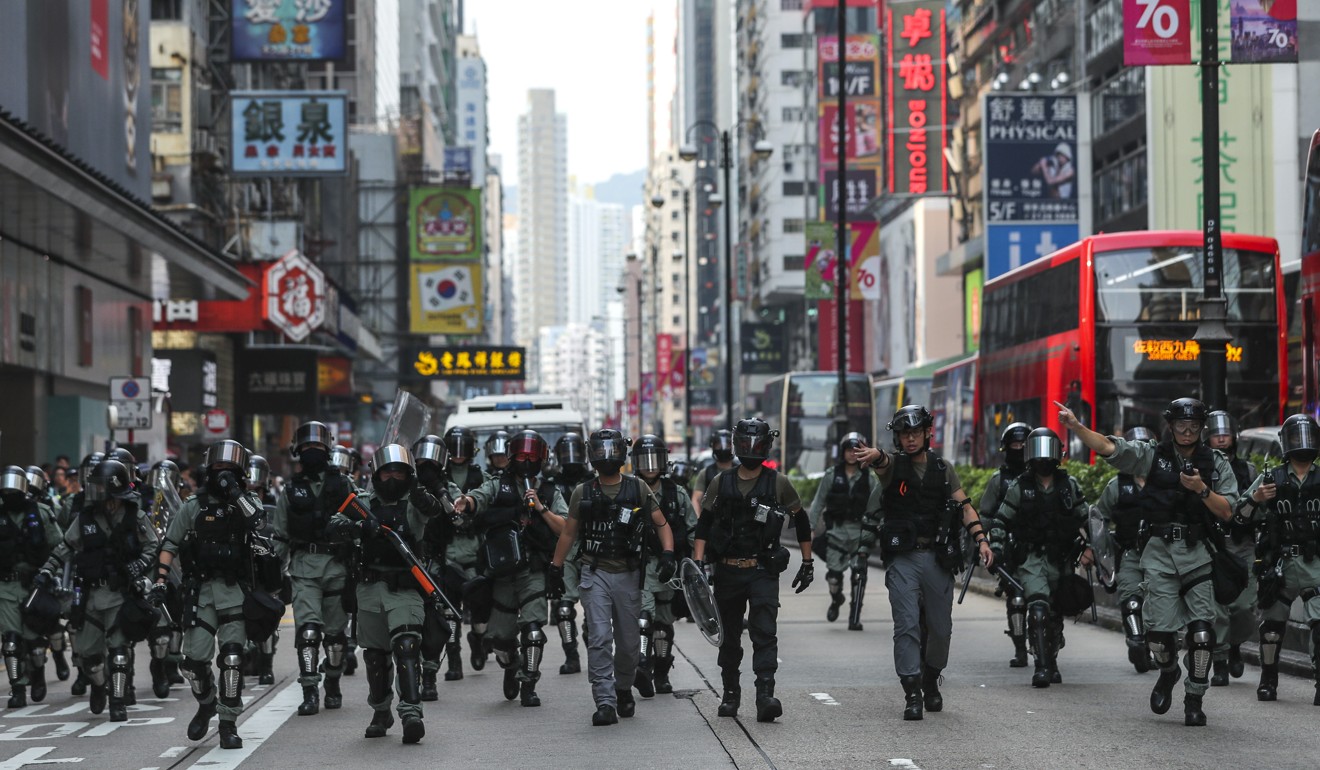 Police, in turn, have been accused of brutalising protesters, having fired more than 5,000 rounds of tear gas and arrested nearly 2,700 people so far.
Lau, a veteran with a tough reputation, was appointed as a deputy commissioner on special duty to "enhance strategic command and oversee public order events".