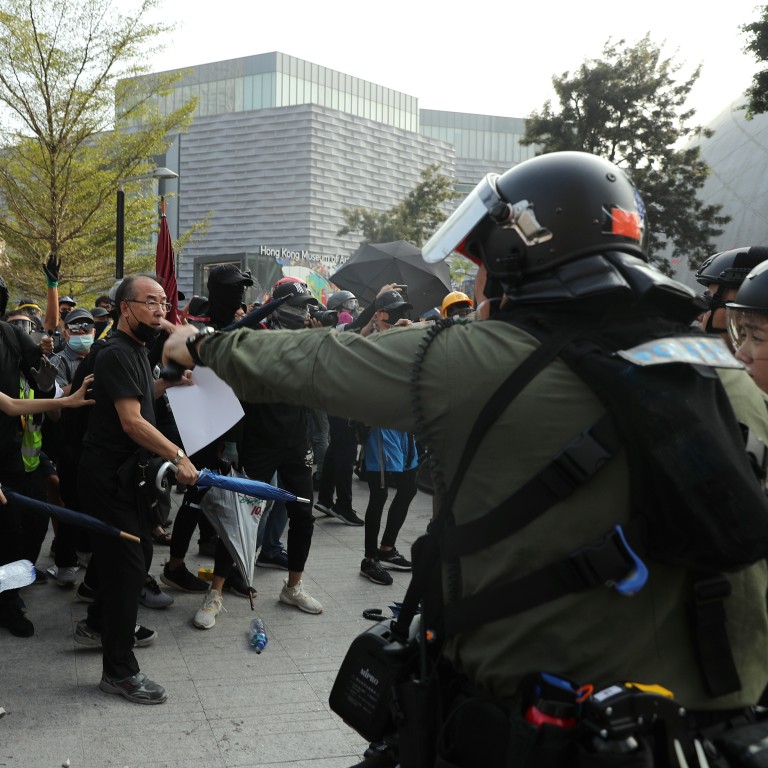 Hong Kong court order bans posting and spreading of online messages inciting violence as anti-government protests continue
Interim injunction targets threats of violence intended, or likely to cause, unlawful bodily injury to any person and damage to any property
A court on Thursday granted Hong Kong's embattled government an interim injunction banning anyone from posting or spreading messages online that could incite violence as authorities struggle to get a grip on nearly five months of
protest chaos
and social unrest.
Mr Justice Russell Coleman of the High Court issued the order to restrain members of the public from "wilfully disseminating, circulating, publishing or republishing" any material on platforms online such as popular Reddit-like forum LIHKG and messaging app Telegram that "promotes, encourages or incites the use or threat of violence".
The court order, in response to an application filed by the secretary for justice, bans such acts that would cause "bodily injury to any person unlawfully" as well as "damage to any property unlawfully".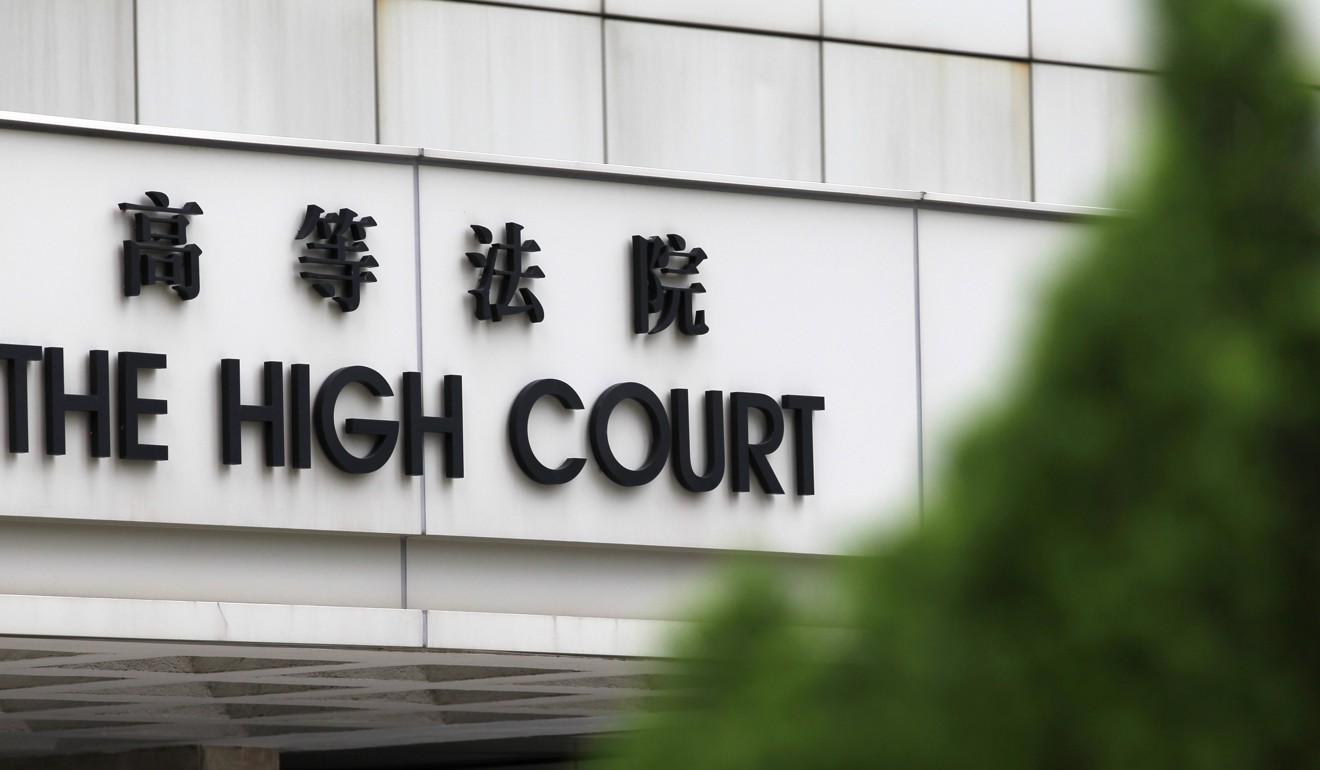 But it did not include a proposed order for the public to "take all steps as may be necessary" to withdraw such published documents or statements.
This is the third injunction secured by the government after it succeeded earlier this month in getting the court to warn protesters against besieging police officers' residential quarters and to protect officers from doxxing by banning the publication of their personal details for harassment.
The latest order will remain in force until November 15, when the court holds a formal hearing.
Anti-government protests
erupted in June over Chief Executive Carrie Lam Cheng Yuet-ngor's controversial extradition bill that would have allowed the transfer of fugitives to jurisdictions with which Hong Kong lacks an agreement, including mainland China.
While the bill was subsequently withdrawn, the protests have continued and have regularly turned violent, often spurred on by calls for action on social media and internet platforms.
A Department of Justice spokesman said: "Such acts have seriously breached public peace, and posed a grave and genuine danger to the police and members of the public."
At the urgent ex-parte hearing on Thursday afternoon, Coleman said such injunctions ought to be granted with great caution and acknowledged the present one might restrict the public's right to freedom of speech and expression guaranteed under the
Basic Law
, the city's mini-constitution.
But he was persuaded that it was an "appropriate case to grant some form of injunctive relief", although "unusual in its nature", as he found the justice secretary's request proportionate and concluded that it would be unlikely for anyone to suffer prejudice in being restrained from unlawful activities.
"The freedom of expression is simply not absolute," Coleman said after hearing from Victor Dawes SC, for the government. "The question is always one of balance."
The judge also noted there was some evidence suggesting the anonymity of and accessibility to the internet and social media platforms had played a significant role in inciting protesters to resort to violence and vandalism.
"One purpose of application for this order is to identify to people who may not know that expressions online are subject to scrutiny by the law," he continued. "It may be a misconception to think that expressions online are not subject to scrutiny."
Coleman said he might provide more detailed reasons later.
Some lawyers and legal experts were quick to voice doubts over the necessity of the court order.
Barrister Johnny So Chun-man said police might face difficulties in locating specific offenders, as the injunction did not require online forums and social media platforms to hand over users' details.
He also said ironic and euphemistic expressions might fall under a grey area as to whether they constituted an offence. One example was "to renovate", which protesters commonly used to describe the act of vandalism.
Law professor Simon Young Ngai-man, of the University of Hong Kong, said existing criminal law was already capable of covering the illegal acts specified in the order, and enforcing the injunction was in no way easier than making a criminal prosecution.
"If the judiciary is going to 'make law' by granting these interim injunctions, it should post them without delay on [its] website so everyone can access them, know their terms and not run afoul of them," he said.
Solicitor Kevin Yam Kin-fung, founder of the Progressive Lawyers' Group which supports the protest movement, described the injunction as a "public relations stunt" by the government, but he found it "excusable" for the judge to agree to the government's request, given the lack of a specific defendant.
He noted that the Department of Justice, to punish anyone violating the court order, would have to prove a defendant had knowledge of the injunction and still knowingly breached it, which might add an extra burden of proof on law enforcement authorities.
Michael C. Davis, a law professor in India who previously taught at the University of Hong Kong, was concerned that the terms of the ban were too vague, which might have far-reaching consequences.
"Will the people who operate Telegram thereby be held liable for what someone else publishes? The main concern with this sort of order is that it may be overbroad and silence important speech needed in an open society," he said.
This article appeared in the South China Morning Post print edition as: Inciting violence online banned