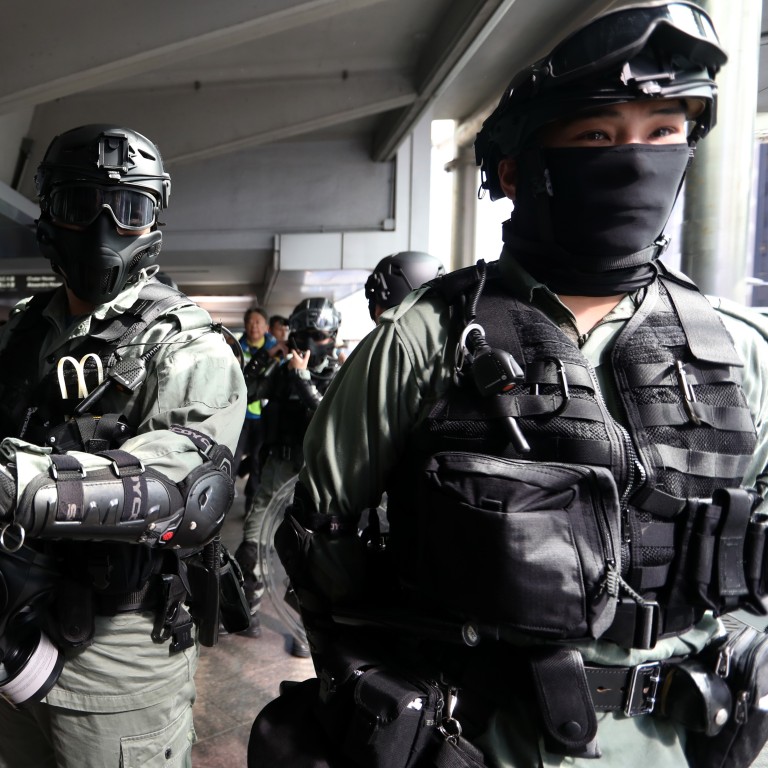 Hong Kong 'paying the price': number of crimes solved hits 10-year low, as police divert resources to protests
Harder to nab masked culprits behind protest-related vandalism, arson cases
'Creeping sense of lawlessness' may encourage more crime, senior officers say
The crime detection rate, a measure of reported crimes that are solved, sank to 37 per cent for the period from January to October. It is only the second time since 2002 that the rate has dipped below 40 per cent, the Post has learned.
The trend was worrying, senior police sources said, pointing out that aside from the staffing crunch, numerous crimes committed by masked suspects were also proving difficult to crack.
"Everyone in Hong Kong has a price to pay for the continuous, violent anti-government protests as they breed many other crimes," a senior source said.
The crime detection rate for the first 10 months of this year was down from 43.5 per cent for the same period in 2018, and 43.9 per cent in 2009.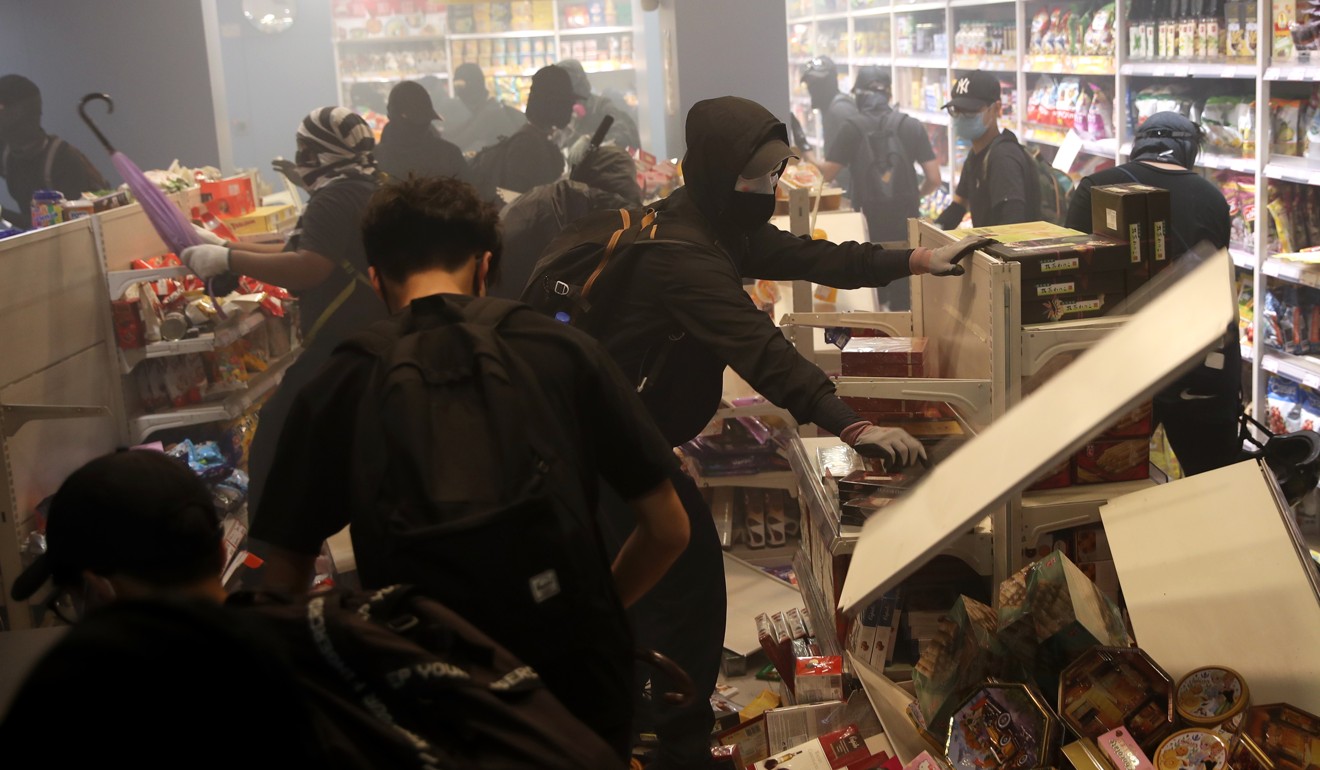 Annual reports available online, which date back to 2002, show that police have maintained their rate of solving crimes at around 40 per cent. It went below that benchmark only in 2003, when it hit 39.2 per cent.
Overall, the number of crimes reported between January and October dropped 0.7 per cent to 45,334, with violent crimes decreasing by 4.4 per cent to 7,219 cases, while crimes such as robbery, arson and vandalism were on the rise.
Over a period of just one month, from October 6 to November 5, a total of 520 premises, such as railway stations, banks, shops and government buildings, were vandalised 667 times.
Another insider said shops under the
Maxim's Group
, as well as railway stations, branches of Bank of China and
Best Mart 360
were hit hardest, with some premises severely trashed more than once.
Protests triggered by the
now-withdrawn extradition bill
have gripped the city since June. Radical protesters have vandalised, damaged and set fires at railway stations, major roads and university campuses, besides targeting businesses with links to mainland China.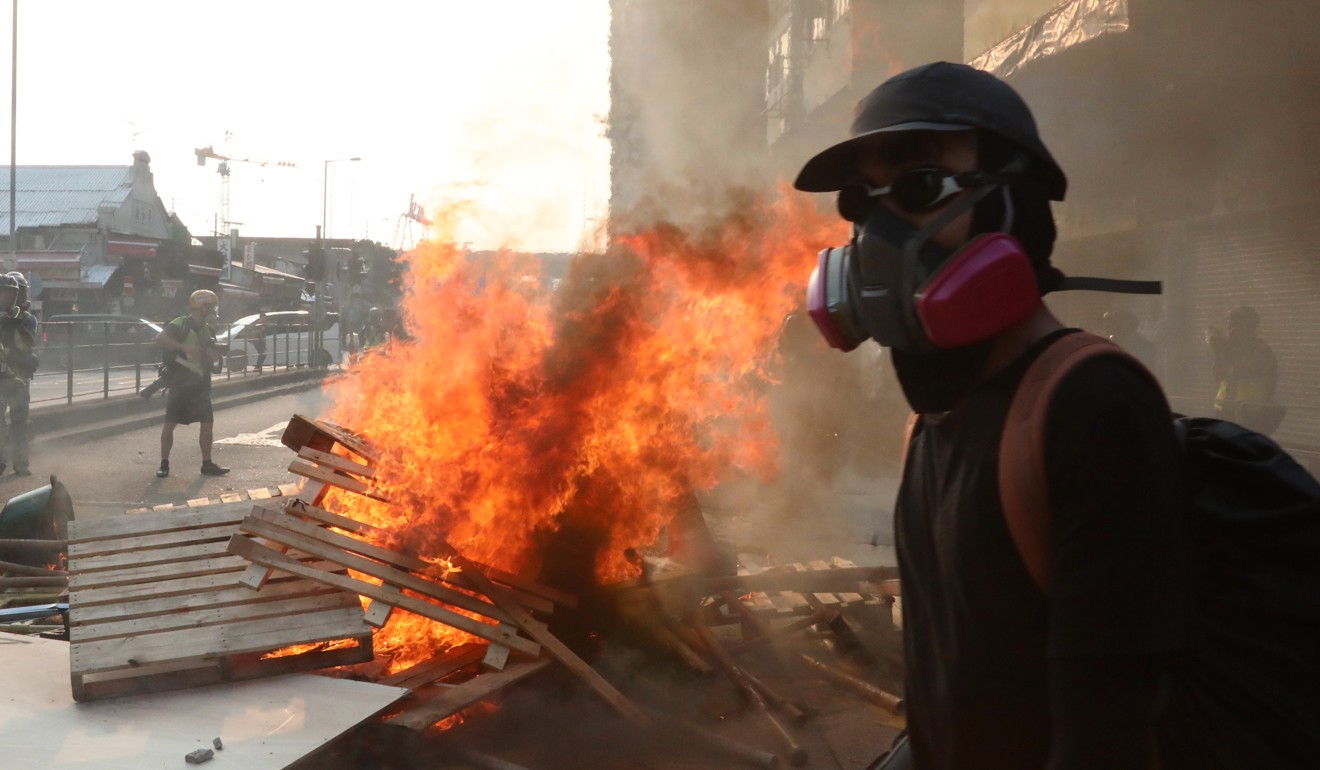 Arson cases shot up by 90.5 per cent to 461 in the first 10 months of this year, about a third of them protest-related. Criminal damage was up by 35.5 per cent to 5,491 cases, with a fifth linked to the unrest. Offences against public order, including engaging in unlawful assembly and rioting, went up 20-fold to 438.
A senior crime buster said many detectives had been diverted from their jobs to handle protests over the past six months.
He said there had been many crimes committed recently by "masked flash mobs", and it took time to identify the suspects.
"We have to sweep a lot of CCTV footage. Taking an arson case, for example, we need the government chemists to give us clues of the suspects and evidence. It all takes time," he said.
He said members of the public helping suspects get away was also making police work difficult.
"The current situation is different from the past, when people would help us stop street crimes like fights. Now, people help suspects flee and even assault those who try to take pictures. It's a kind of lawlessness," the source said.
"Fewer beat patrol officers on the streets means fewer chances of arresting suspects on the spot. Yet we are trying our utmost to bring criminals to justice."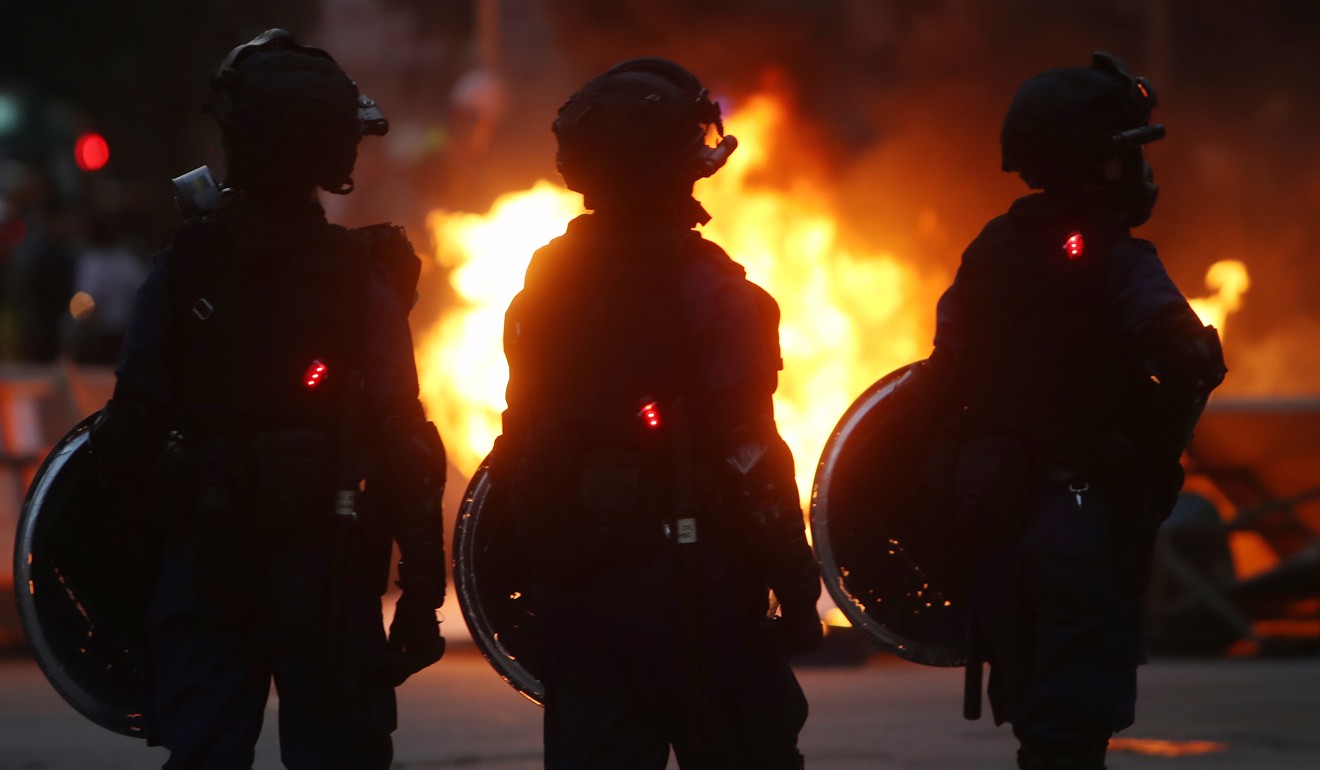 These days, he added, police have to rely more on intelligence-gathering to solve crimes. On Tuesday, for example, intelligence-gathering helped officers track down a suspected robbery gang and arrest seven men believed to be on their way to commit a crime.
Senior Superintendent Steve Li Kwai-wah from the organised crime and triad bureau also voiced concern on Monday that the creeping sense of lawlessness could encourage copycats, resulting in an increase in violent crimes.
Figures also showed burglary reports climbed by 31.7 per cent to 1,690 in the first 10 months of this year. Although the total number of robbery reports dropped by 8.5 per cent to 119, there has been a rising trend since July. In October, police recorded 28 robberies, almost one per day.
The Security Bureau informed the Legislative Council on Wednesday that as of November 28, police had arrested 5,889 individuals in connection with the unrest, the youngest aged 11. Among them, 902, or 15.4 per cent, were minors, and 102 had been charged.
Close to two-thirds of the total, or 4,343, were young adults aged 18 to 30. Of a total of 921 who have been charged, 362, or 39 per cent, claimed to be students.
The Post learned that nearly 130 of those arrested had been arrested twice, and four were caught thrice.