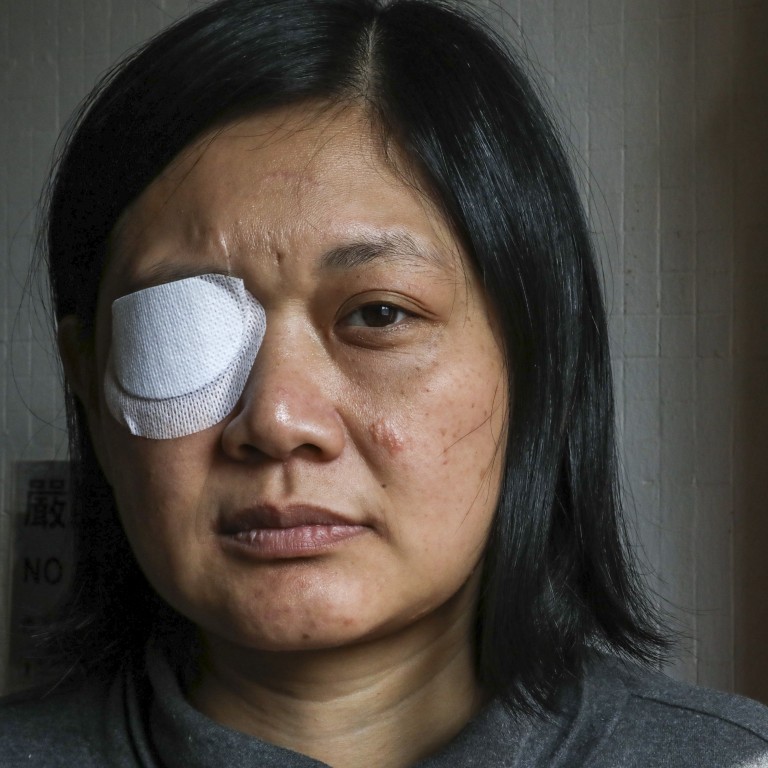 Indonesian journalist blinded during Hong Kong protest takes legal action for police to name officer who shot rubber bullet
Veby Mega Indah was believed to have been hit in the right eye by a rubber bullet when she was covering a protest in Wan Chai on September 29
She has applied to the High Court to force the police commissioner to disclose the identity of the officer who fired the shot
An Indonesian journalist
blinded in her right eye
while covering an anti-government protest in Hong Kong has taken legal action to force the police commissioner to reveal the identity of the officer who shot her.
Veby Mega Indah, 39, the associate editor of Suara Hong Kong News, applied to the High Court for an order forcing the Commissioner of Police to disclose the documents showing the identity and unique identification number of the officer in question.
The journalist of 13 years is believed to have been hit by a rubber bullet when she was covering a protest in Wan Chai on September 29, clothed in full press gear with fellow journalists.
She is contemplating private prosecution and a civil claim against the officer, according to her lawyer Michael Vidler.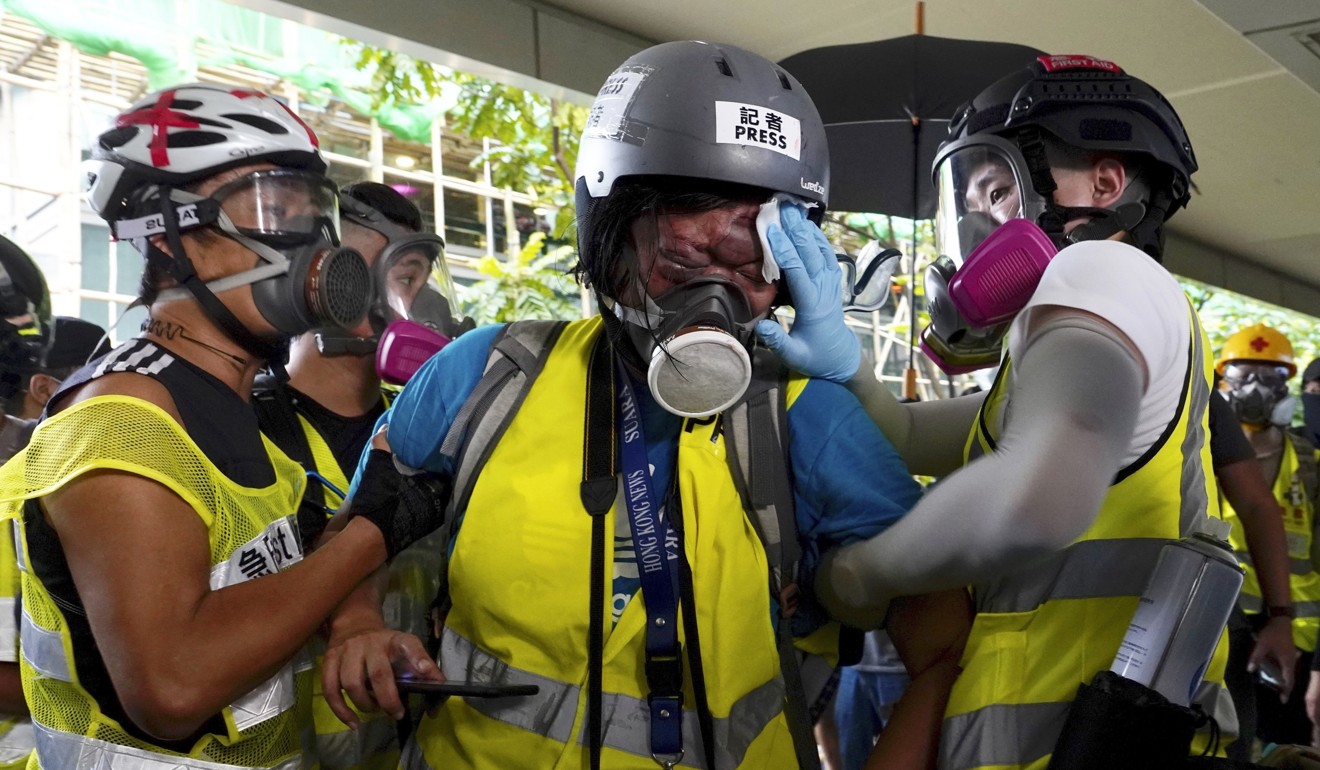 The shooting caused Veby to permanently lose her sight in her right eye, as the force of impact ruptured the pupil and doctors could not save her vision.
In a recent interview with the Post, the journalist, wearing an eye patch, said she was still adjusting to her new circumstances as her perception of depth had been affected and her left eye got tired easily.
She also revealed that her ruptured eyeball would have to be removed if it continued to deteriorate.
Court documents obtained on Friday showed that Veby's lawyers have identified the shooter as a police officer standing on the staircase leading from Gloucester Road to the footbridge connecting the Immigration Tower and Wan Chai MTR Station Exit A2, at 4.50pm on September 29.
Her lawyers are demanding access to related documents that included correspondence, records, statements, reports and computer entries from September 28.
The hearing will be held on January 3.
A police spokesman earlier said the Complaints Against Police Office had "launched a comprehensive investigation", but Veby was not fit to provide assistance at the time.
Last Friday, Kong Wing-cheung, senior superintendent of the force's public relations branch, denied that the officer was being protected, saying there were "legal points" to be resolved because the case involved privacy issues.
This article appeared in the South China Morning Post print edition as: Blinded journalist wants officer named