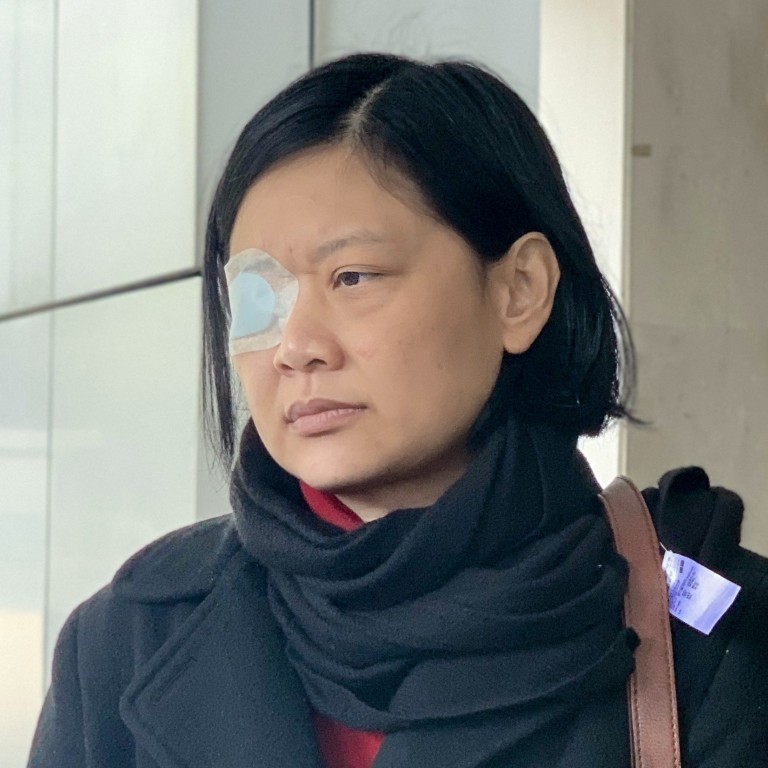 Hong Kong police identify officer linked to shooting that left foreign journalist blind in one eye, but refuse to release name
Veby Mega Indah was permanently injured while covering a protest in Wan Chai in September
Force says it knows which officer fired a baton round at the time, but says it might not have been the shot that caused the damage
Hong Kong police have identified the officer who fired a rubber baton round at the time a journalist was shot in her right eye while covering an anti-government protest in the city.
But they said investigators could not confirm it was the shot that left Indonesian Veby Mega Indah blind, making it difficult to respond to her demand they identify the officer so she can take further legal action.
There is a six-month time limit for private prosecutions in Hong Kong, meaning Veby must bring her case against the officer before the end of March. The journalist of 13 years is also contemplating a civil claim against the officer.
Senior government counsel Vienne Luk Wai-nga, for the police, told the High Court on Friday the active investigation "was still ongoing".
Veby, the associate editor of Suara Hong Kong News, had applied to the court for an order forcing the Commissioner of Police to disclose the documents showing the identity and unique identification number of the officer in question.
The 39-year-old is believed to have been hit by a rubber bullet when she was covering a protest in Wan Chai on September 29, while she stood with other journalists and wearing clothing that identified her as a member of the press.
The shooting caused her to permanently lose her sight in her right eye, as the force of impact ruptured the pupil and doctors could not save her vision.
Her lawyers have identified the shooter as the police officer standing on the staircase leading from Gloucester Road to the footbridge connecting the Immigration Tower and Wan Chai MTR Station Exit A2, at 4.50pm on September 29.
They are demanding access to relevant documents that included correspondence, records, statements, reports and computer entries from September 28.
But Luk said there was difficulty in identifying the officer because of how Veby's application was worded, which targeted the individual, "who shot the plaintiff using a firearm that caused the plaintiff injury".
"Police could identify the police officer who shot one rubber baton round at the alleged scene at the material time," Luk said. "But the police could not confirm the round had caused the injury."
The court heard officers are about to arrange a formal interview with Veby to clarify the circumstances of her injury.
Still, Luk noted the issue of causation should not be determined in these preliminary proceedings for disclosure.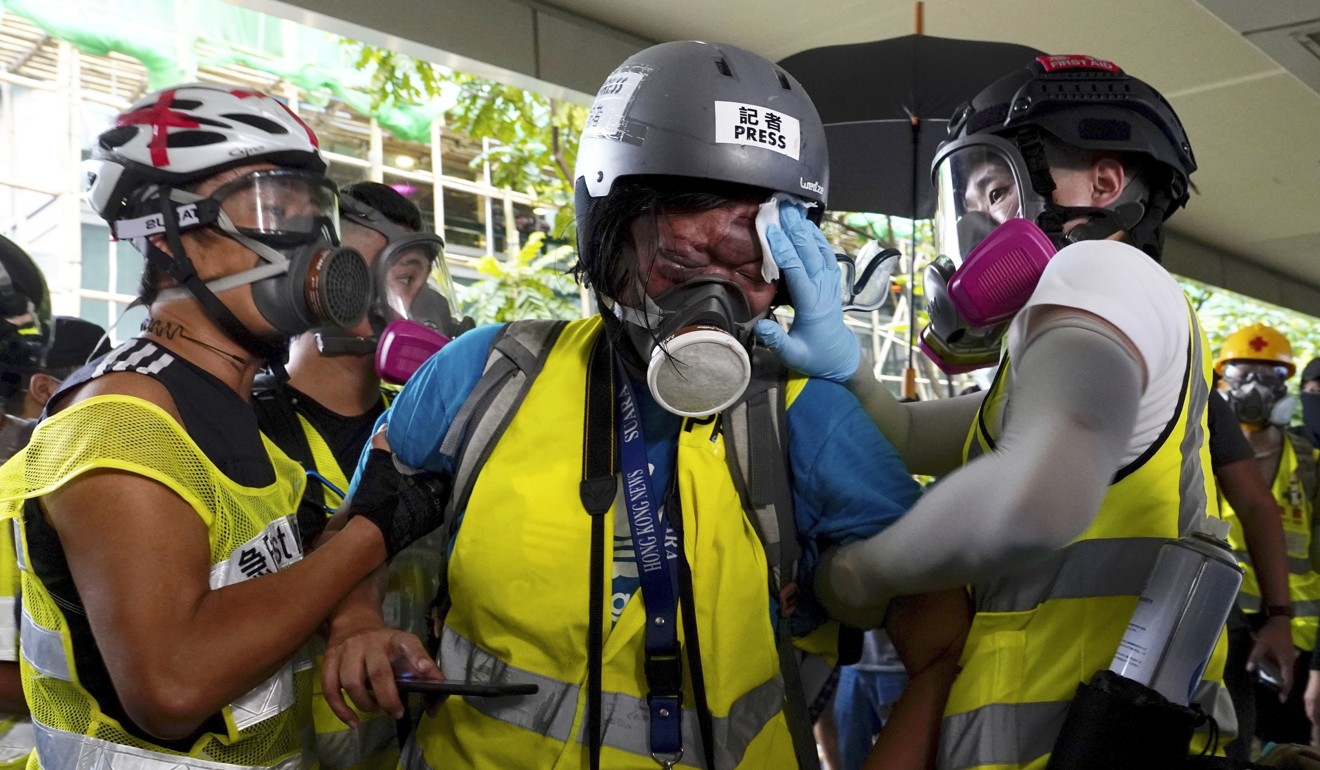 Mr Justice Russell Coleman advised parties to look at the wording, but Veby's counsel Tim Parker revealed his team had been told police would still object to revealing the officer's name, even if the wording was changed. Full arguments will be heard on February 17.
Outside court, Veby said she was happy the judge would hear her case again next month, as the six-month time limit to mount her intended private prosecution would expire by the end of March.
"I'm very happy today, very glad that the judge understand the urgency of my case and set an earliest time [on] February 17," she said. "I hope justice will prevail in Hong Kong for Hong Kong's sake."