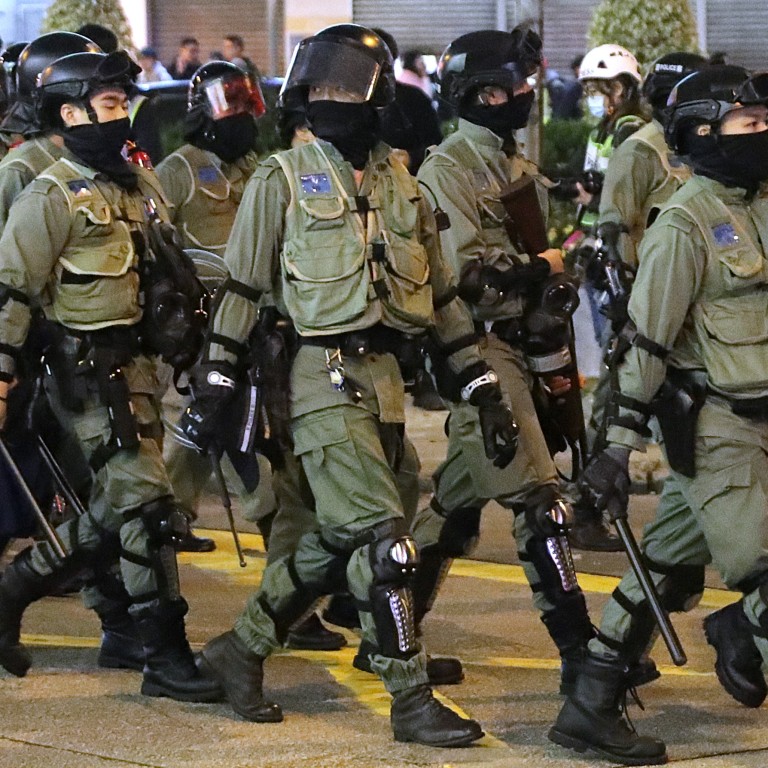 Senior part-time Hong Kong police officer suspended over suspected leaking of protest operational plans on New Year's Eve
The acting auxiliary police superintendent, surnamed Lo, is the first officer to be suspended over misconduct allegations since protests began in June
Lo, 48, is under internal investigation over photo and caption detailing operations in Mong Kok and posted on Telegram group with almost 65,000 members
A part-time senior Hong Kong police officer has been suspended from duty over the suspected leaking of operational plans against anti-government protesters on New Year's Eve, the first such incident since unrest broke out last summer.
The 48-year-old acting auxiliary police superintendent, surnamed Lo, is the first officer to be suspended over misconduct allegations as the city endures its seventh month of increasingly
violent turmoil
.
Lo, assistant divisional commander (auxiliary) of Mong Kok district at the time, is under internal investigation over a photograph and caption – detailing operations in Mong Kok district on Tuesday night – posted on messaging app Telegram, in a group with almost 65,000 members, mainly protesters.
The picture, which showed a dozen officers in riot gear and a police vehicle on a road, was suspected to have been taken from height in Mong Kok Police Station.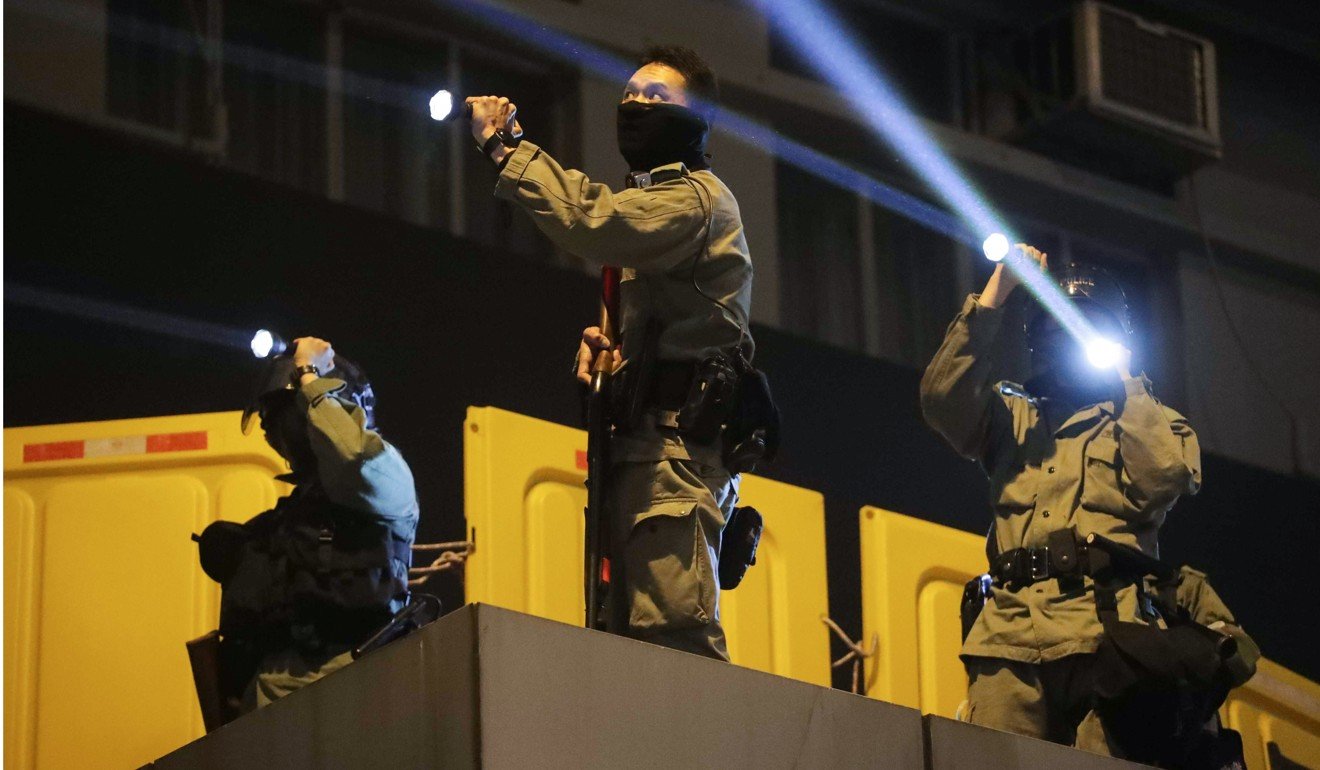 The caption read: "Notification from an auxiliary police friend. Police have ordered frontline [officers] to outflank protesters on Tong Mei Road, Mong Kok Road, Nathan Road and Prince Edward Road … All arrested persons will be sent to Hung Hom Police Station. 100 per cent real. He overheard the radio calls."
A source in the force said Lo was tasked with defending the police station that night and had admitted to taking the picture. But Lo denied accusations that he leaked any plans.
A police spokesman said: "The case is under investigation while the officer concerned has been suspended from duty. So far, no one has been arrested."
He added the force attached great importance to officers' integrity and would handle the matter seriously if any misconduct was found.
Another source said Lo worked for the Hospital Authority.
The city rang in the new year with muted celebrations that gave way to defiant anti-government protests late into Tuesday night, while police fired tear gas and deployed at least one water cannon to chase people off the streets.
While no fierce clashes were reported, Mong Kok, a busy shopping district, was the main flashpoint as radical protesters blocked roads, started fires, let off fireworks and disrupted traffic, prompting police to fire several rounds of tear gas.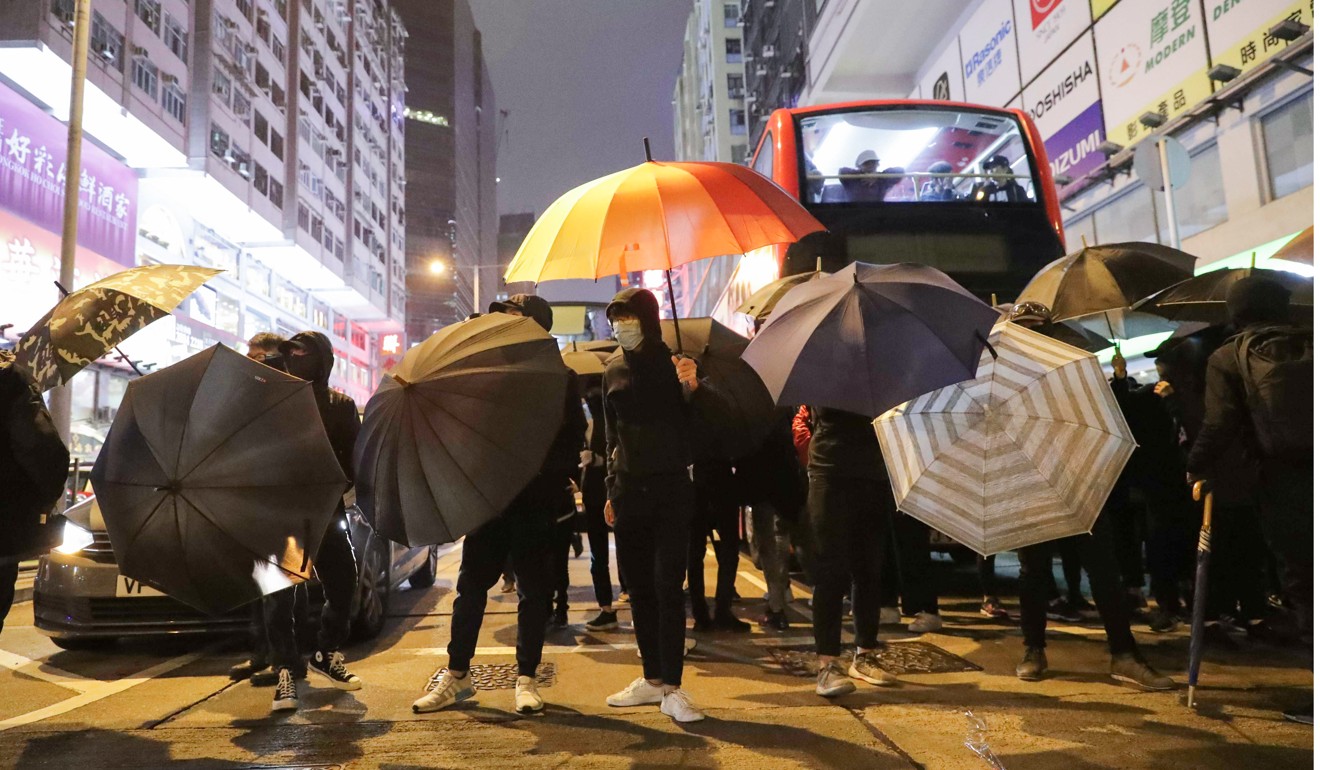 Into the early hours of New Year's Day, protesters and riot police were locked in a stand-off on Nathan Road. Officers fired tear gas and rubber bullets to disperse the crowd, and a first-aid volunteer was hit.
Police arrested 420 individuals between December 30 and January 1, with the youngest aged only 12.
Critics accuse police of using excessive force against protesters but the force has dismissed such allegations. The Complaints Against Police Office has received more than 1,300 complaints but no officers have been punished.
In November, a police officer who drove his motorcycle into protesters in Kwai Fong was suspended with immediate effect, the force said at first, adding that the case was very serious and would be investigated. Hours later, the force changed the wording and said the officer "was put on leave" instead. The officer resumed work later that month.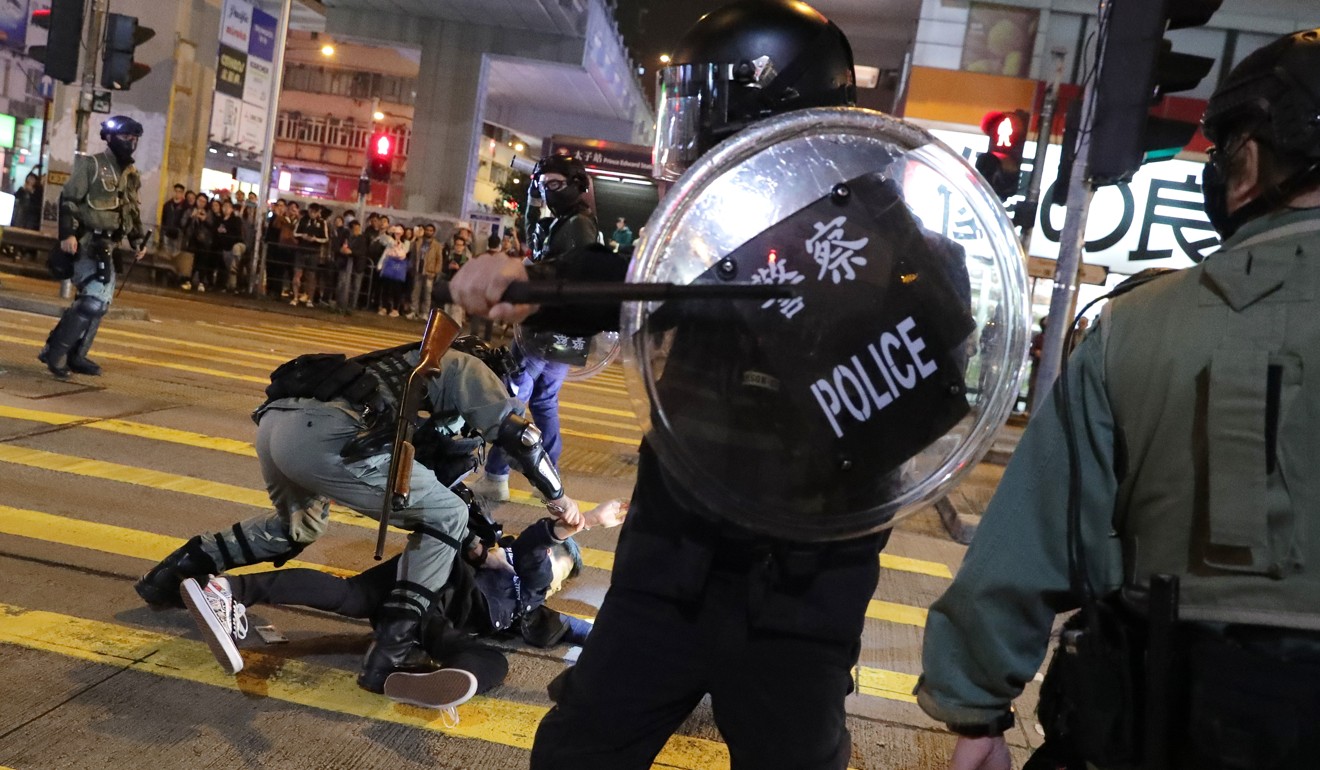 The Auxiliary Police Force, which comprises volunteers, has 3,000 officers. Auxiliary officers support the regular 31,000-strong force on crowd management duties during major public events and in other pre-planned operations. They also provide staff for command and control centres and help protect key points such as consular premises.
The uniform and equipment of the two branches are the same – including a .38 revolver, baton and pepper spray – and auxiliary officers receive full training on the use of the weapons during basic training.
The only difference in the uniform is that auxiliary members have the letter "A" on both shoulder badges.
This article appeared in the South China Morning Post print edition as: officer faces misconduct probe