Crime
Get more with myNEWS
A personalised news feed of stories that matter to you
Learn more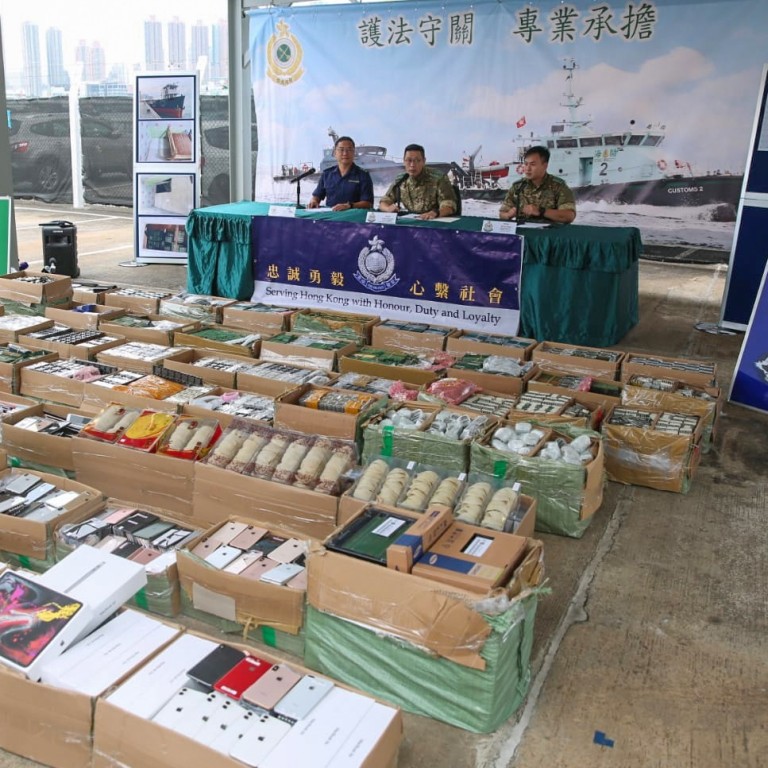 Three arrested over HK$25 million worth of iPhones, Apple Watches, other tech products and bird's nest found on cargo ship bound for mainland China from Hong Kong
Authorities and source say illegal consignment to be used as Lunar New Year gifts, with smuggling effort a bid to evade heavy mainland taxes
Haul is one of the biggest of its kind, and the first in five years involving a cargo ship for such cases, instead of speedboats
Authorities in Hong Kong have seized HK$25 million (US$3.2 million) worth of contraband items from a cargo vessel bound for mainland China and arrested three men in one of the biggest hauls of electronic goods in city history.
A law enforcement source said on Friday that the stash included iPhones, Apple Watches, tablet computers and laptops valued at HK$8.2 million, and was destined for the mainland for Lunar New Year.
"Some electronic products are brand new and the latest models. We don't rule out the possibility that these are for festive gifts," he said.
The undeclared goods also included HK$10 million in computer random-access memory (RAM) devices, HK$5.8 million worth of central processing units and HK$345,000 worth of bird's nests, a Chinese delicacy.
The consignment was discovered in a joint anti-smuggling operation mounted by police and customs on Wednesday night after a two-month investigation.
At about 11pm that evening, authorities said some men were unloading boxes of goods from a delivery van along the Lung Mun Road waterfront in Tuen Mun. These were then transferred to a cargo vessel.
The mainland-registered ship was intercepted in Hong Kong's western waters, near the maritime boundary between the city and the mainland at about midnight. Three mainland men, aged 34 to 38, were arrested on board.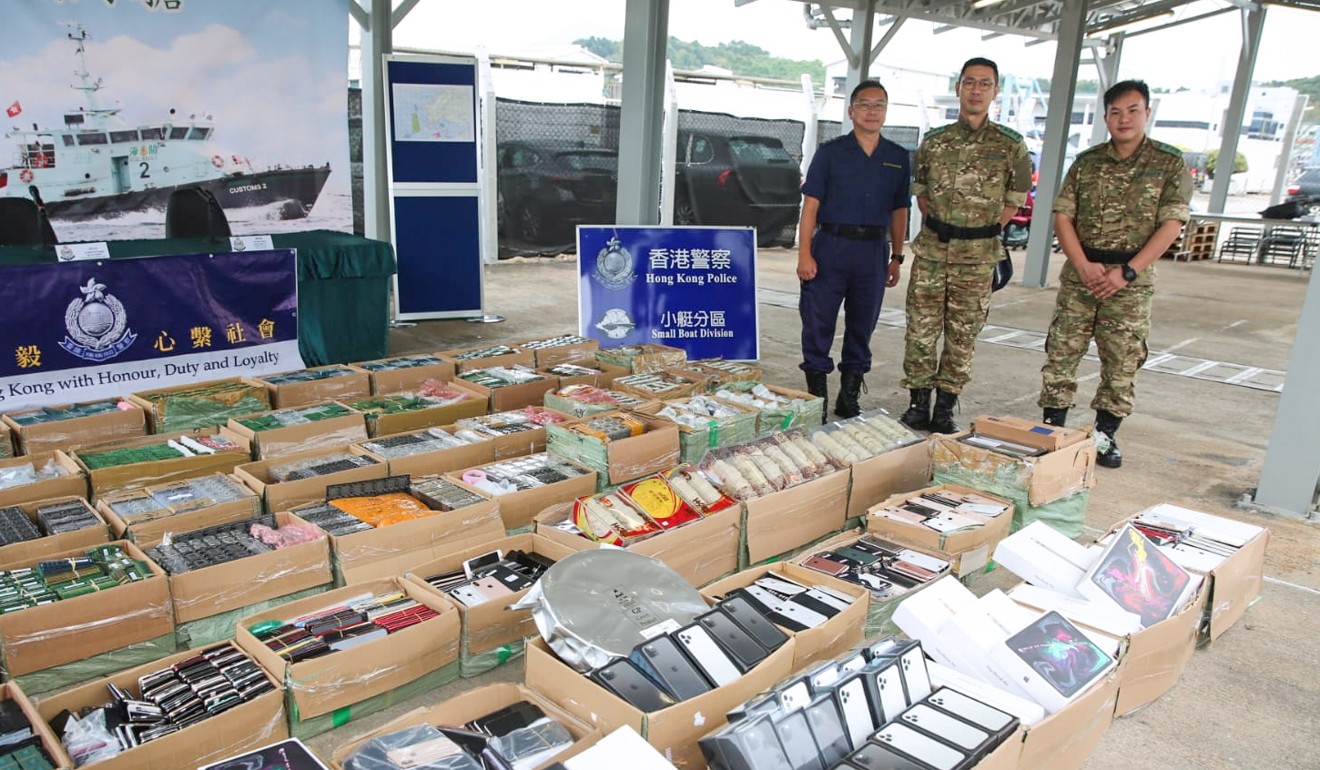 The 50-metre boat was then escorted to the marine police base at Tai Lam, where a team of customs officers took about an hour to uncover a secret compartment used to store 65 boxes of goods.
"The secret compartment was found below the floor of a cabin when officers removed a bed," Jonathan Leung Yiu-man, head of customs' marine investigation division, said.
He said it was the biggest seizure of its kind in two years, and the first time a cargo vessel was found to have been used to smuggle high-value electronic products to the mainland in the past five years.
Speedboats are usually used in such cross-border smuggling cases.
According to authorities, the latest incident was an example of how smugglers evade heavy tariffs on the mainland – up to 17 per cent in value-added tax. Officers are investigating details on the final destination of the shipment.
As of noon on Friday, the three mainlanders were being held for questioning.
In Hong Kong, importing or exporting undeclared cargo carries a maximum penalty of seven years in jail and a HK$2 million fine.
Last August, more than HK$12 million worth of electronic products, as well as handbags, were seized in another joint operation. The haul was also bound for mainland China.
In November, Hong Kong customs confiscated 540 tons of frozen meat worth HK$50 million, the city's largest bust of its kind in a decade.