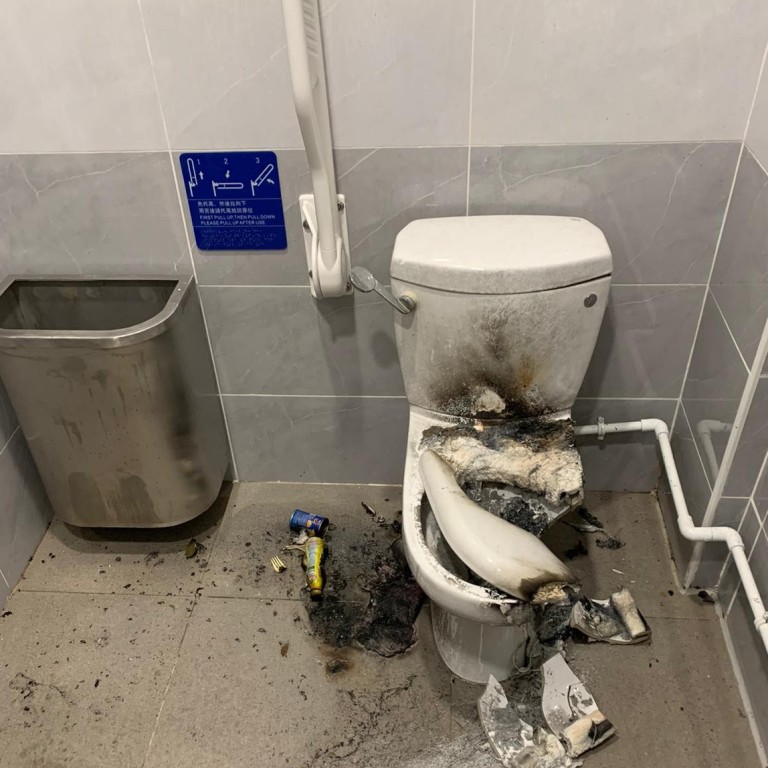 Unexploded IED found at Shenzhen border control point, after suspected bomb destroys second Hong Kong toilet in 24 hours
Message on Telegram messaging app says Shenzhen discovery 'only the start' and demands border closure
Cleaner who discovered Monday night blaze saw two people running from a public toilet in Kowloon's George V Memorial Park
The palm-sized device at the border station, which police said contained a nitrate-based explosive, was discovered by a security guard at about 10.25am on Tuesday and drew about 20 police officers in riot gear to the scene. No injuries were reported.
A message circulating afterward on the encrypted Telegram messaging app, nearly identical to one that followed Monday morning's bombing at the Caritas Medical Centre in Cheung Sha Wan, seemed to claim responsibility for the border incident, saying it was "only a start" and demanding the government "close the border in two days".
At a press briefing on Tuesday, superintendent Alick McWhirter of the Explosive Ordnance Disposal Unit said the device, which included a light bulb, cable wire and a circuit board, was designed to be detonated by mobile phone.
"The quantity [of explosive material] being such that had this device exploded, it would potentially have caused either death or serious injury," he said.
Monday night's attack came to light thanks to a cleaner, who called police at 10.50pm after discovering a toilet ablaze in Kowloon's King George V Memorial Park.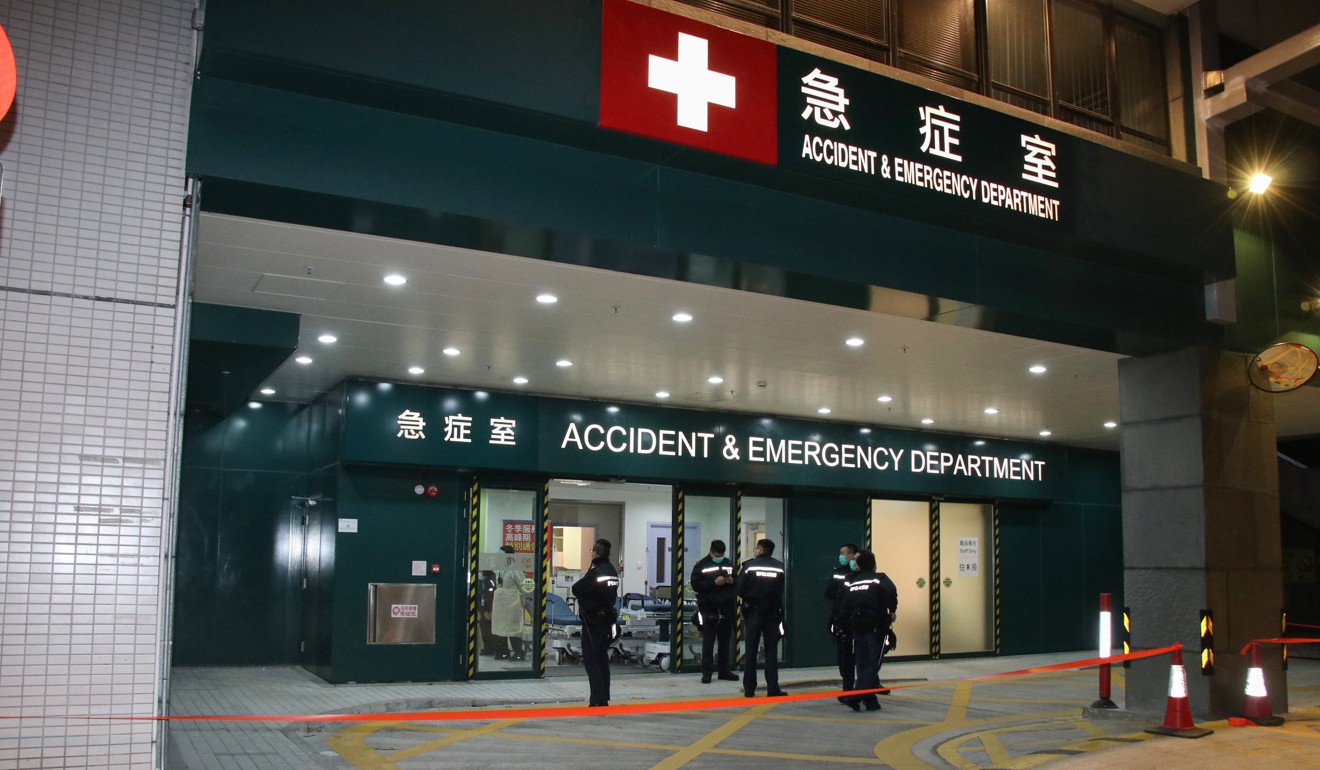 Noticing a strange odour, the cleaner had walked towards the public toilet, where she saw two people run out of a stall for the disabled.
No one was injured in the fire, but a toilet seat was seriously damaged.
Officers from the Explosive Ordnance Disposal Unit arriving at the scene collected two cans and a glass bottle, among other items, as evidence. A police source said the case, which has been classified as arson, was believed to have been the result of an improvised incendiary device.
Earlier on Monday, at 2.30am, a home-made bomb went off in a men's toilet cubicle at the Caritas Medical Centre in Cheung Sha Wan. While no one was hurt, about 20 patients were evacuated, and service at the hospital was limited until later in the morning.
Police have been investigating whether the hospital explosion was linked to anti-government protest violence, according to sources, suspecting the home-made device may have been detonated to pressure the government into closing the city's borders with the mainland in response to the coronavirus epidemic.
A message on Telegram, an app widely used by protesters, said the Cheung Sha Wan attack was "just a warning" and "there will be more real bombs to come", as closing Hong Kong's borders was the only way to prevent the coronavirus outbreak from worsening in the city.
Organised Crime and Triad Bureau senior superintendent Li Kwai-wah told the press on Tuesday that his department will be handling the case, but no suspects had been identified yet.
He said the maximum penalty for people in unlawful possession of these devices was 14 years behind bars. That would increase to 20 years if they put the explosives into use, and a life sentence if injuries were caused.
"When the whole city is fighting an epidemic, why are these people still committing such acts? It's very infuriating really," Li said.
Secretary for Security John Lee Ka-chiu warned two weeks ago of "high risks of home-made bombs" after police uncovered similar cases.
This article appeared in the South China Morning Post print edition as: Bomb found in rubbish bin at Shenzhen border control point