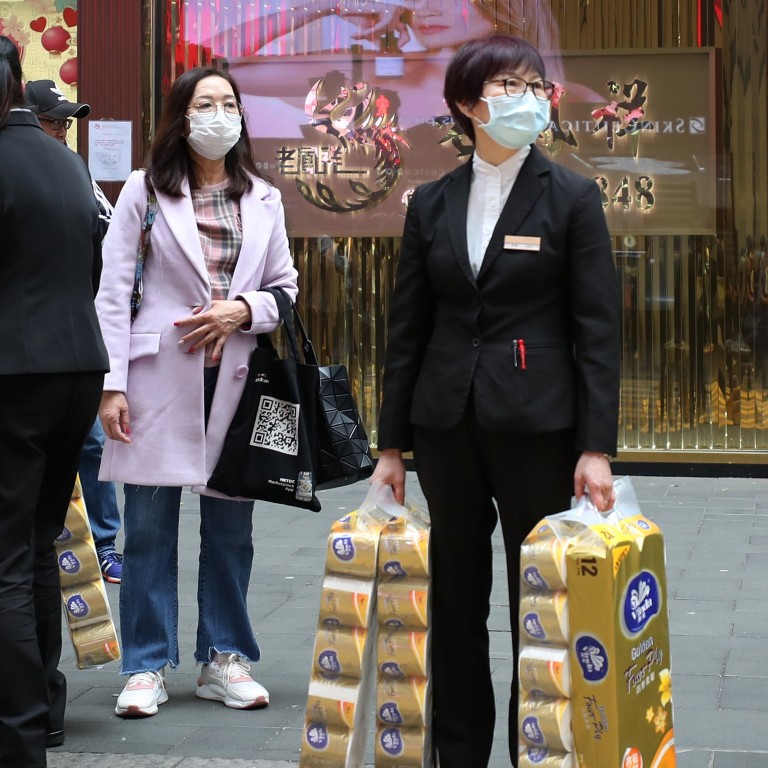 Coronavirus: Hong Kong police on a roll as third suspect in toilet paper heist flushed out
Man was picked up during raid at guest house on Sai Yee Street a day after supermarket staff were robbed at knifepoint early on Monday morning
Hong Kong has been gripped by panic buying since the coronavirus outbreak, as spooked residents snap up essentials such as rice and tissue paper
The man, 26, was picked up during a raid at a guest house on Sai Yee Street, not far from the scene of the robbery – in which 600 toilet rolls worth HK$1,640 (US$211) were stolen.
"We believe the trio thought the rolls would have [market] value and that they could profit by reselling them," Chief Inspector Chow Ka-man said. "They knew each other and one of them has a triad background."
Chow added the gangs moved the toilet rolls in a trolley after the crime and that he believed there would be more arrests.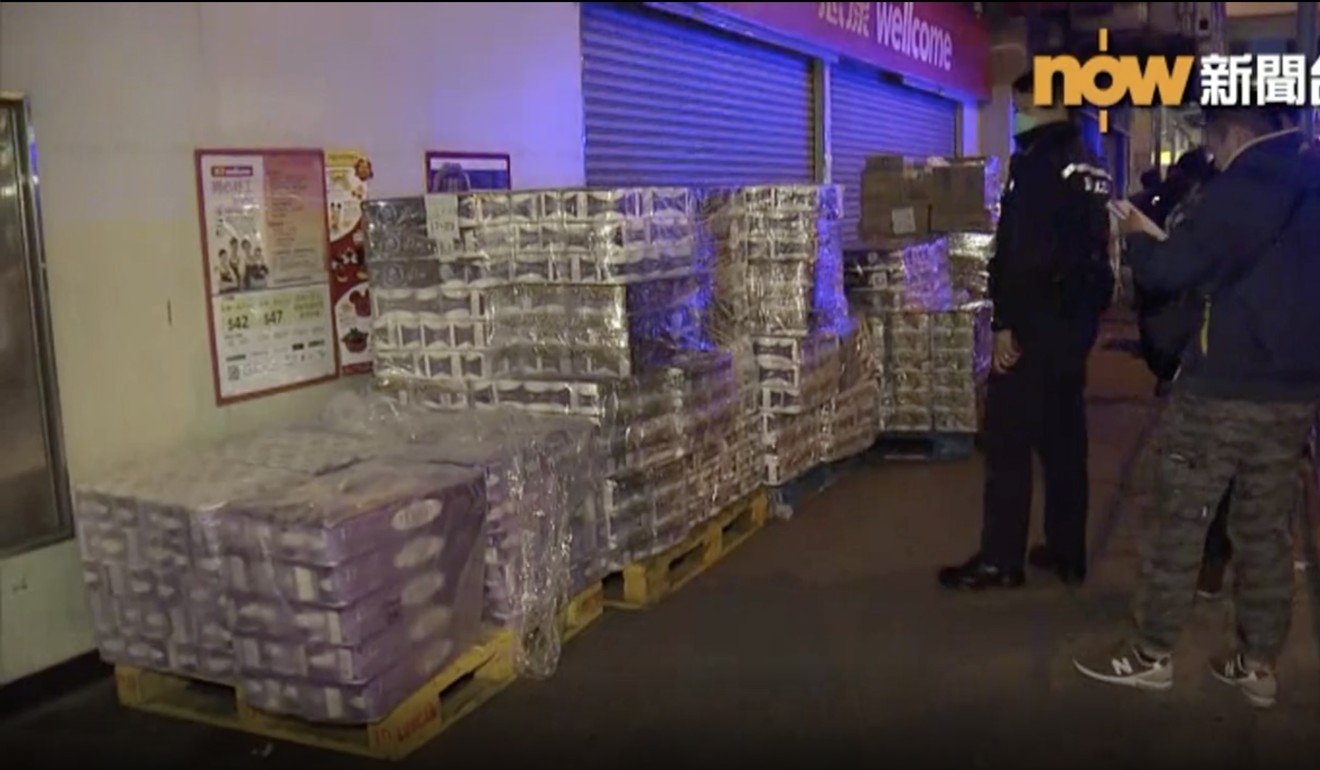 At about 6am on Monday, three masked men stole 50 packets of toilet roll from a delivery man outside a Wellcome supermarket in Mong Kok. Police said one of the men was armed with two knives.
Two people, aged 50 and 55, were arrested on Monday, and the force said at the time they were seeking three others, thought to be aged between 20 and 30.
Two of the arrested were guest house employees while the third was unemployed.
Wellcome earlier said its staff were threatened and robbed while they were unloading a delivery from a truck at the store. No one was injured.
The incident followed weeks of panic buying at supermarkets across the city after online rumours sparked fears of a shortage of essential goods, such as rice and tissue paper, caused by the outbreak of the virus, which originated in mainland China.
The government repeatedly reassured the public that supplies remain unaffected by the outbreak, yet residents continued to empty grocery stores.
Hong Kong recorded its 62nd confirmed case of infection on Tuesday evening, and there has been one death.