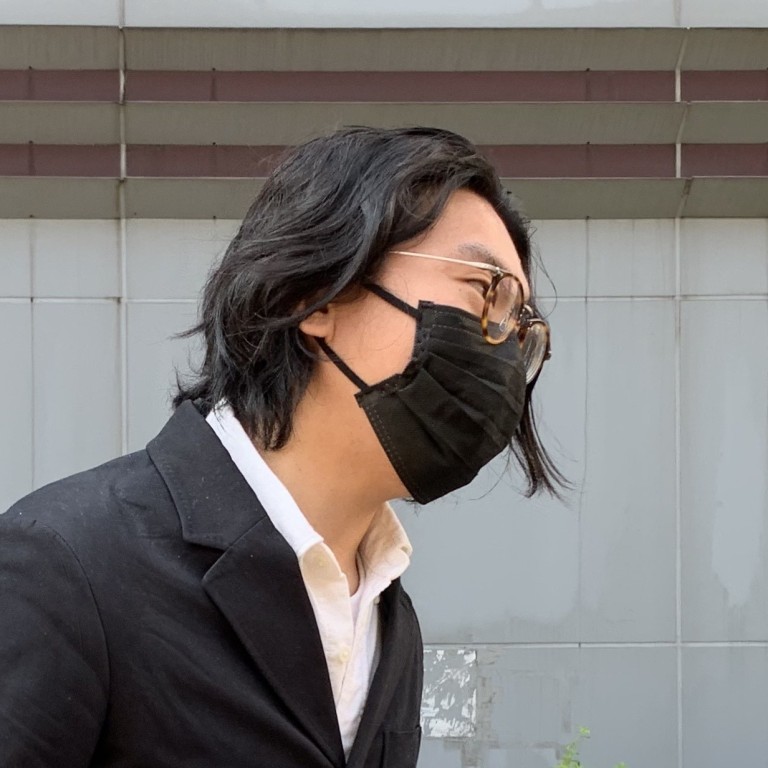 Hong Kong protests: two men accused of rioting have charges withdrawn
Construction worker Lau Chun-hing and salesman Cheung Man-wai took part in an authorised march in Kwun Tong on August 24
Prosecution argued men had drawn suspicion on themselves but magistrate disagreed and also granted legal costs to both
Two Hong Kong men on Friday became the first since the anti-government protests broke out last year to have rioting charges against them withdrawn.
The pair were among 7,165 men and women arrested over the demonstrations that began on June 9 last year, according to official figures as of January 24.
Among them, about 1,120 people have been prosecuted, with 552 of them facing a rioting charge, punishable by 10 years' imprisonment.
Without giving any reasons, prosecutors on Friday applied to withdraw the charge against construction worker Lau Chun-hing, 33, and salesman Cheung Man-wai, 34.
Both cases relate to a police-approved march in Kwun Tong on August 24 last year, when more than 1,000 people gathered calling for the full withdrawal of the now-shelved extradition bill and demanding an explanation over a plan to set up "smart lamp posts" along roads.
But the peaceful demonstration turned ugly when some deviated from the approved route as protests erupted in surrounding districts, from Kowloon Bay to Ngau Tau Kok and Wong Tai Sin, all the way to Sham Shui Po.
Defence lawyers demanded legal costs but faced objections from senior public prosecutor Vincent Lee Ting-wai, who argued the defendants had drawn suspicion to themselves.
Relying on police statements, Lee said Lau wore a helmet, face mask and protective gear when police caught him running from Ngau Tau Kok Police Station during a clearance operation following repeated warnings for the crowd to disperse.
The prosecutor also noted that Cheung was found on a site where protesters were jeering and throwing objects at police officers.
This explanation, however, prompted Lau's counsel to question why prosecutors chose not to proceed with lesser charges, such as unlawful assembly.
He also observed that his client could be accused of drawing suspicion even if he did not run away, as prosecutors could then say the defendant remained at the crime scene.
"So should he run away or not?" the lawyer asked.
Cheung's counsel further argued that he was "only a few steps away" from the approved route when police stopped him, and noted that he was wearing a suit and a pair of leather shoes at the time.
Acting principal magistrate Ivy Chui Yee-mei agreed to withdraw the charges and granted costs to both men.
Leaving court, Cheung said he felt relieved but not particularly happy.
"Many other people are still being prosecuted," he said.
Meanwhile, construction worker Tsai Sai-hung, 47, was jailed following a guilty plea to one count of wounding and another count of possession of offensive weapon in public place.
The father of two admitted that he had swung a hammer at a young man – leaving him with an injury to his upper lip requiring stitches – upon being confronted by a crowd for tearing paper from a Lennon Wall in Lam Tin while he was on his way home after drinking four to five cans of beer on August 15.
He wrote to the court expressing remorse, with a promise to stop drinking and to undergo therapy for anger management.
He also apologised to the victim and offered compensation but that was rejected by the man.
The magistrate accepted that Tsai was remorseful and that he had been drinking, but said the influence of alcohol could not mitigate the fact he had used a weapon that could easily injure those around him.
"The court must point out that one should not use violence against people of different political views," Chui said.