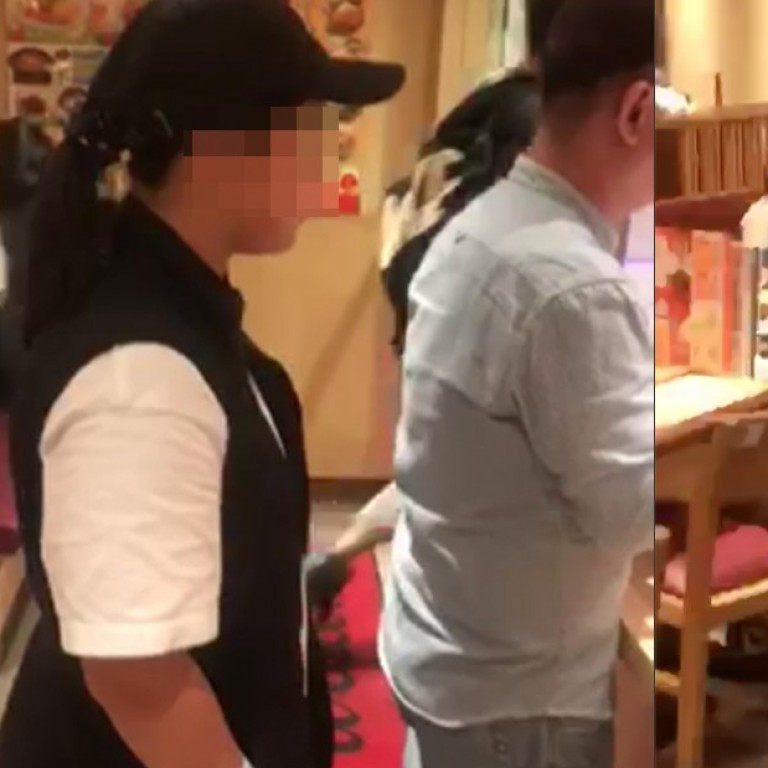 Coronavirus: video clip of 13-year-old girl dining in Hong Kong restaurant and flouting quarantine rules goes viral, sparks public uproar
Police locate 10 quarantine breakers and send them to government facilities or hospitals
Chief Executive Carrie Lam says incidents are 'very disappointing and distressing', while appealing to those in quarantine not to defy the law
A video clip of a 13-year-old girl caught flouting her quarantine by going out for dinner in Hong Kong has gone viral, sparking public uproar as three others were also caught amid a new surge of
coronavirus
cases and warnings of zero-tolerance against anyone breaking self-isolation rules.
Acting on other reports also, police located 10 violators on Monday and Tuesday and sent them to government quarantine facilities or hospitals immediately.
Chief Executive Carrie Lam Cheng Yuet-ngor on Tuesday said it was "very disappointing and distressing" to know people were still violating the rules.
"These people who openly violated the mandatory home quarantine order will increase the risk of virus transmission. The behaviour is very irresponsible," Lam said. "We appeal to these groups of people not to defy the law. Is it worth having a criminal record for going out once?"
Police set up an online report platform for people to report offenders, or the public could call 1823 to provide more information, a government spokesman said on Tuesday.
All arrivals into Hong Kong from overseas have had to follow a 14-day mandatory home quarantine order since last week, but some have openly flouted the rules, raising concerns over loopholes in the system.
Despite repeated warnings of legal action against offenders, videos and pictures have emerged of people with quarantine wristbands going out for dinner and to buy daily necessities from supermarkets.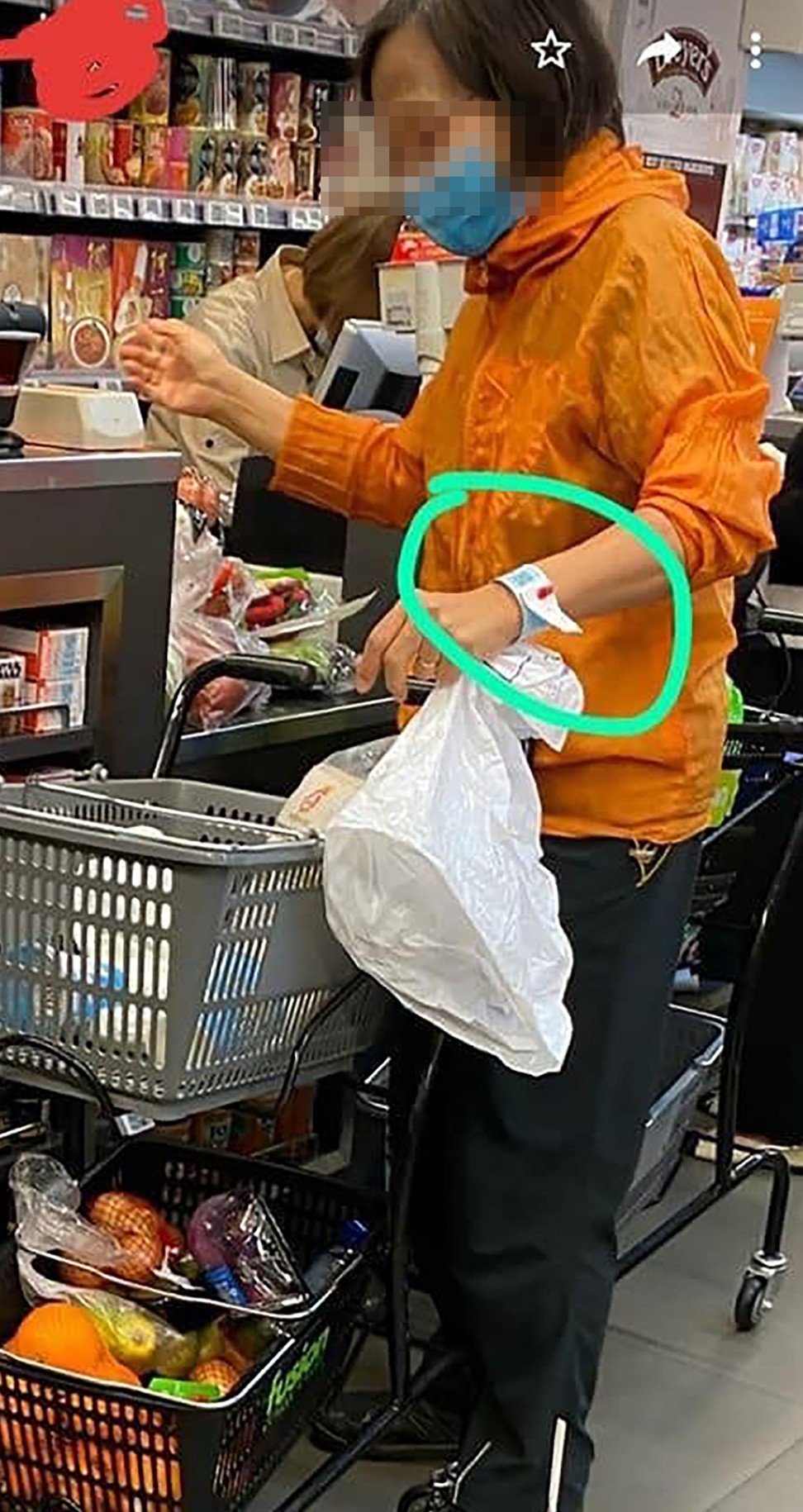 A 13-year-old girl in home quarantine was sent to a government facility after being found dining in a Japanese restaurant on On Kwan Street in Sha Tin on Monday night with her uncle.
Her case came to light when the girl, wearing a wristband, was discovered by another diner while she was leaving the restaurant. The diner then started videotaping her.
"Why did you come out with a wristband? Don't leave, I'm calling police!" the man who took the video was heard saying. He also asked a taxi driver not to drive the girl when she and her uncle tried to get into the cab.
The five-minute video ended with the pair running into a hotel to seek help. A police spokeswoman said officers later found the girl at the Courtyard by Marriott hotel in Sha Tin.
A customer, Vincent Tang, who was at the Japanese restaurant, said the man who took the video sat next to the girl, and he warned everyone present to leave immediately after noticing she had a wristband.
"I was terrified, I went there just to have a quick dinner after work," he said. "The behaviour of the girl was irresponsible. Although she's not a confirmed case, everyone has reason to be scared."
The Japanese restaurant said all equipment, including utensils and menus the pair had used, had been destroyed immediately. The store was closed on Tuesday for sanitisation.
According to a law enforcement source, the girl, who studies in the US, arrived in the city from New York on Monday evening. Another source said her uncle had booked a room at the hotel for her and the pair had gone out for dinner before checking in.
The girl was sent to the quarantine facility in Fo Tan shortly after midnight on Monday.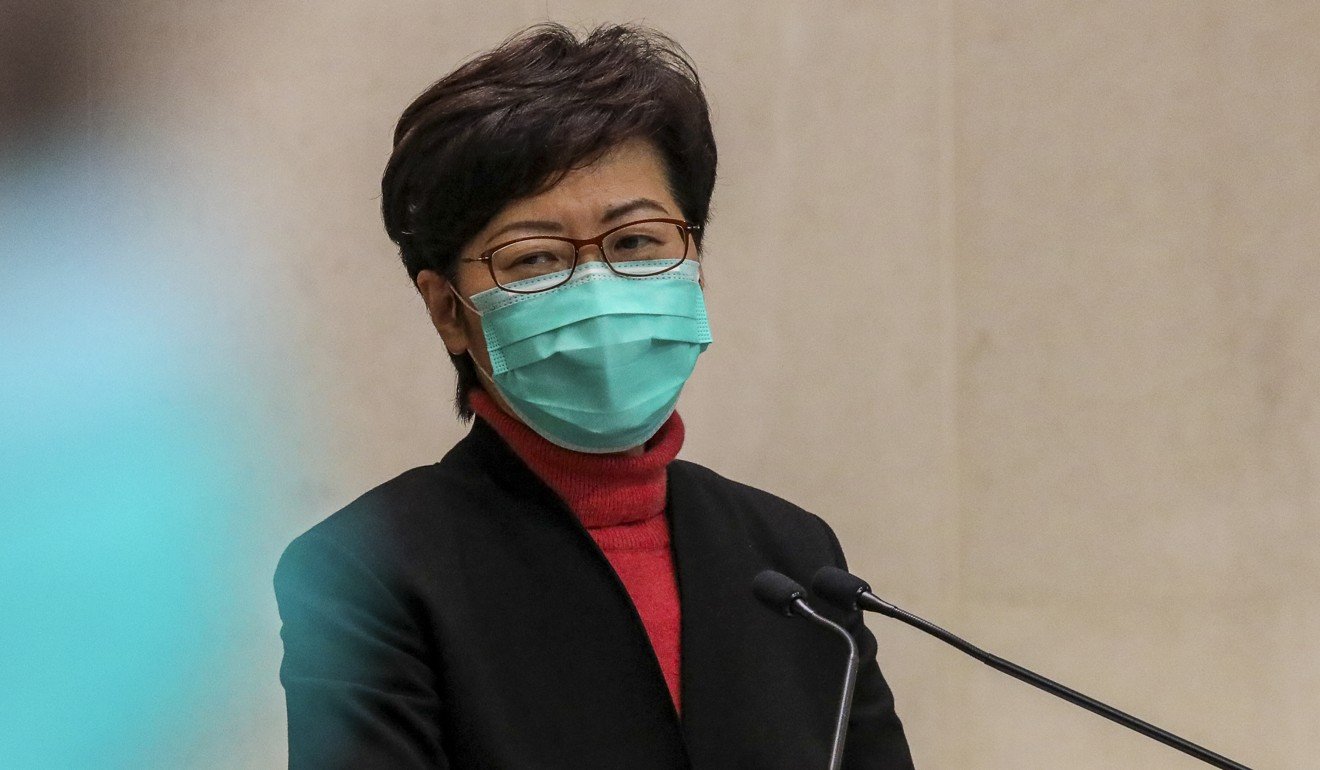 In another case in the early hours of Tuesday, a 24-year-old man wearing an electronic wristband was found enjoying a meal with his friend at a noodle shop in Tsuen Wan. Other customers called police upon noticing his wristband.
The man was found to have a fever and was sent to Yan Chai Hospital, where he was admitted to an isolation ward.
A law enforcement source said the man was under compulsory quarantine at his Tsuen Wan home and was given the wristband after his return from Malaysia last Thursday.
Police also confirmed another case on Monday night, upon notification from the Office of the Government Chief Information Officer (OGCIO), that a person in compulsory home quarantine in Ma On Shan was suspected to have left home. The man was later sent to the government quarantine camp in Fo Tan.
Police would follow up on the three cases with the Department of Health and Department of Justice, the source said.
"Such behaviour has created a serious threat to public health," police said in a statement, adding they would continue to work closely with the health department and follow up on suspected violators.
In another case, a woman, with her wristband on, was spotted shopping at a supermarket in Whampoa, Hung Hom. Pictures of her paying at the store have gone viral.
Shortly before 10.30am on Tuesday, police were called to the roof of an apartment block in Babington Path in the Mid-Levels where a foreigner wearing a wristband was spotted doing exercise.
He was later identified as a 32-year-old British man under compulsory home quarantine, who also holds a Hong Kong identity card.
A police spokeswoman said a verbal warning was issued to the man, asking him not to leave his registered dwelling place during the period of quarantine.
At about 2pm, the staff of Hyatt Regency Hong Kong on Hanoi Road, Tsim Sha Tsui, called police after one of its clients breached quarantine by leaving his hotel room. Firefighters were also called in when the man refused to open the door of his room.
The offender was later identified as a 40-year-old South Korean man, who was under a mandatory quarantine order following his arrival from Malaysia on March 19. But flouting the order, he moved into Hyatt Regency hotel last night from another hotel in Tsim Sha Tsui.
A police source said he would be sent to the Fo Tan quarantine centre.
Police were also called to a Starbucks coffee shop on Austin Road, Tsim Sha Tsui, at about 2pm, after customers spotted there a man wearing a wristband. He was later identified as a 53-year-old Japanese under compulsory quarantine order upon arrival in Hong Kong on March 19. He was staying at a guest house in Chungking Mansions in Tsim Sha Tsui.
The police source said he was likely to be sent to a quarantine camp.
The government on Saturday announced a "zero-tolerance" policy, suggesting anyone defying the rules would be prosecuted without warning. The maximum penalty is a fine of HK$25,000 (US$3,222) and imprisonment for six months. The violators will also be sent to the government quarantine facilities immediately.
So far, 24 people have been sent to quarantine centres for leaving their dwelling places without permission.
Lam said the authorities had dispatched about 6,000 to 7,000 wristbands a day over the past week on average. But questions have also been raised about the effectiveness of the wristbands.
The OGCIO, responsible for the technical support of the wristbands, said returnees were paired to a mobile app. From time to time, the returnees would have to use the app to scan a QR code, and their locations would be automatically reported to the office.
If the phone was taken out of the designated quarantine area, the app would prompt the person to scan the wristband. The Department of Health and police would be alerted if the person was not able to scan the band within a minute.
Dr Chuang Shuk-kwan, head of the communicable disease branch at the Centre for Health Protection, said the Department of Health had issued 408 warning letters to violators of quarantine orders. A total of 28,805 people have been issued quarantine orders so far.
Purchase the China AI Report 2020 brought to you by SCMP Research and enjoy a 20% discount (original price US$400). This 60-page all new intelligence report gives you first-hand insights and analysis into the latest industry developments and intelligence about China AI. Get exclusive access to our webinars for continuous learning, and interact with China AI executives in live Q&A. Offer valid until 31 March 2020.